Audi CEO Rupert Stadler May Exit Before 2022
Auto News Audi's controversial CEO, Prof. Rupert Stadler, famously embroiled in parent company Volkswagen's Dieselgate crisis, was recently given a new lease of life at Audi after being offered a 5-year contract extension, until end 2022.
Now, however, Reuters reports, citing sources close to the matter, that Stadler may not serve his full 5-year term, as part of a broader pact with the Supervisory Board of Audi AG, who unanimously voted him for the position.
Since his contract extension on May 17, Audi's CEO has come under more pressure as Munich prosecutors have reportedly widened their investigation regarding Audi's involvement in the Dieselgate crisis which broke in September 2015, and crucially after the country's transport ministry accused the premium automaker of cheating on emissions tests.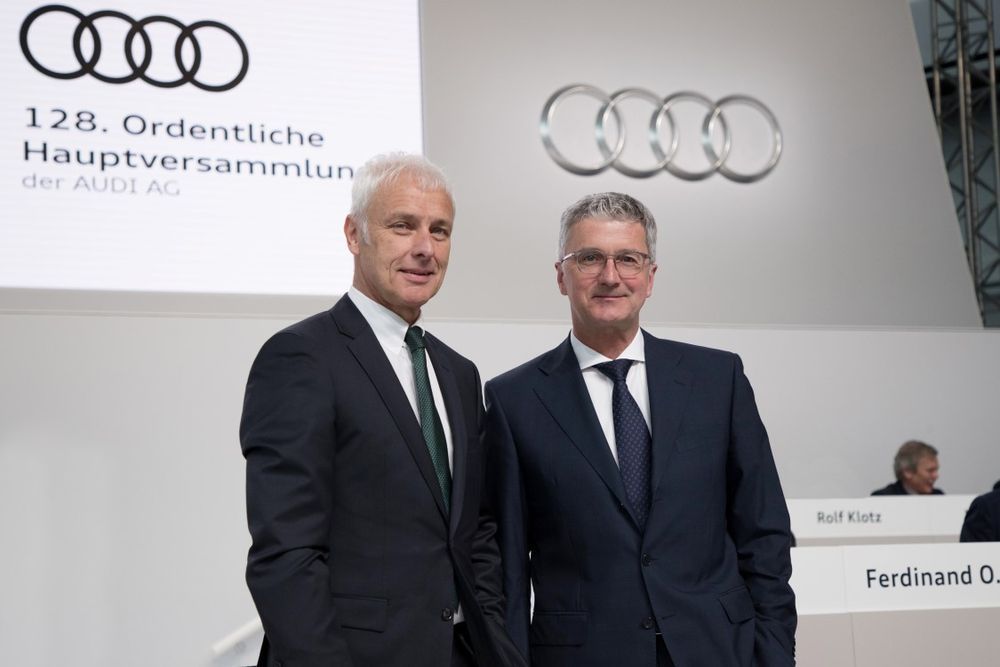 From left: Matthias Müller (Chairman, Supervisory Board of AUDI AG) and Prof. Rupert Stadler
Audi is being investigated on suspicion of fraud and criminal advertising in the United States, with investigations said to be widening to include sales in Germany as well.
Separately, Forbes Magazine also reported earlier this year, that new evidence had emerged, alleging Stadler to have known about the company's strategy to fool U.S. regulators. Stating that it was an exercise that Audi reportedly planned with 'military precision'.
---
---
---
---
Comments