Auto Commerz Launches Their First Mercedes-Benz Service Centre
Auto News It's hard to imagine how vast Kuala Lumpur is when you can still divide it up by compass directions. The North-Eastern area of Kuala Lumpur will now benefit from greater access to Mercedes-Benz products and services, courtesy of an all-new 2S Service Centre launched by Auto Commerz in Setapak. This complements the interim Autohaus launched by Auto Commerz back in September of last year.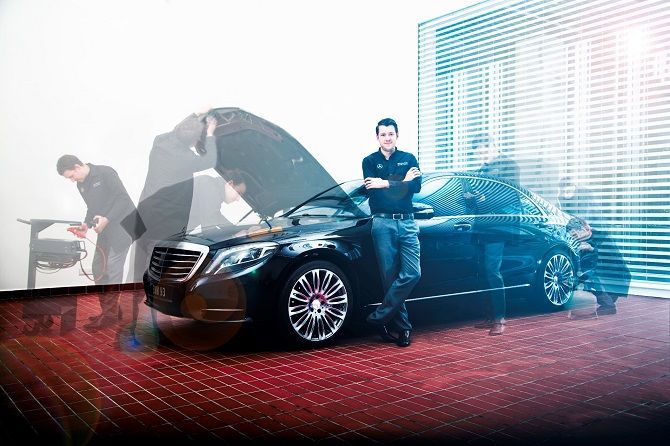 The Mercedes-Benz Auto Commerz 2S Service Centre, located just 950m away from the Mercedes-Benz Auto Commerz Autohaus in Setapak, has a land area of 13,866 sq ft and built-up area of 9,200 sq ft. Built to serve the expanding Mercedes-Benz customer base, the service centre is equipped with Mercedes-Benz approved diagnostic tools and equipment, and operated by trained Mercedes Benz Certified Service Specialists. Roughly RM 2 million was invested in to build this particular facility.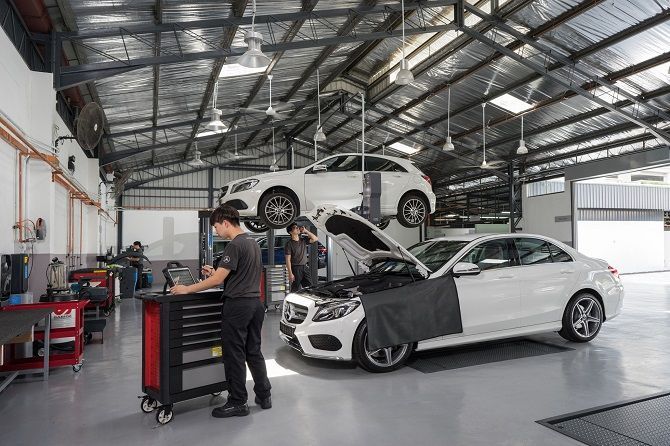 The Mercedes-Benz Auto Commerz 2S Service Centre sports the Mercedes-Benz Presentation System II (MPS II), in line Mercedes' most current format for presenting information to prospective customers. It also has the capacity to service up to 200 vehicles per month. The interim Mercedes-Benz Auto Commerz 2S Service Centre is located at
No. 14, Jalan Usahawan 5, Kawasan Perusahaan PKNS, Setapak 53300 Kuala Lumpur. For more information please contact 03- 4144 5500.
---
---
---
---
Comments