Beijing 2018: Mercedes-Benz A-Class Sedan, It Understands Cantonese
Auto News Set to go head to head with BMW's China-only 1 Series Sedan and Audi's A3 Sedan, this is the first ever Mercedes-Benz A-Class L sedan, with 'L' denoting its 60 mm longer wheelbase (2,789 mm) compared to the standard wheelbase hatchback, as in the second generation model that's yet to go on sale in Malaysia.
However unlike the China-only 1 Series Sedan, Mercedes-Benz has confirmed that the A-Class sedan will be previewed in other markets in the second half of this year, but cautioned that it will be a slightly different model (possibly with a shorter, standard wheelbase as the hatchback) from this, without giving any specifics. Hint: the standard wheelbase car will also point towards the next generation CLA-Class.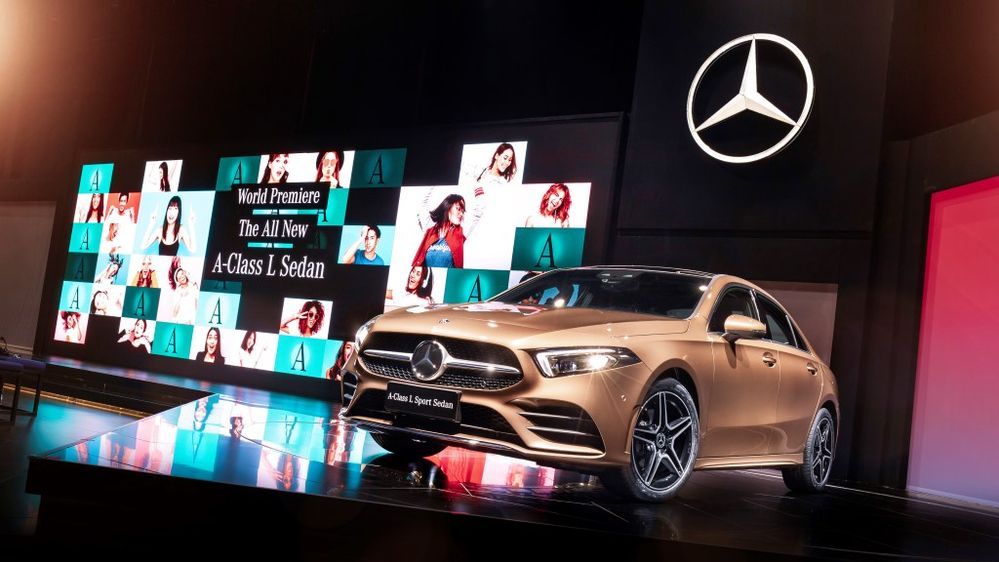 Mercedes-Benz says that the long wheelbase model seen here is manufactured by Daimler's local joint venture Beijing-Benz Motor's plant in Beijing, exclusively for China.
When it goes on sale in China in the second half of this year, the A-Class Sedan will be powered by a relatively tiny 1.33-litre aluminum turbocharged four-cylinder, with two output levels – 134 hp and 161 hp. A more powerful 188 hp 2.0-litre turbo will follow at a later stage. All engines are paired to a 7-speed dual-clutch automatic driving the front wheels.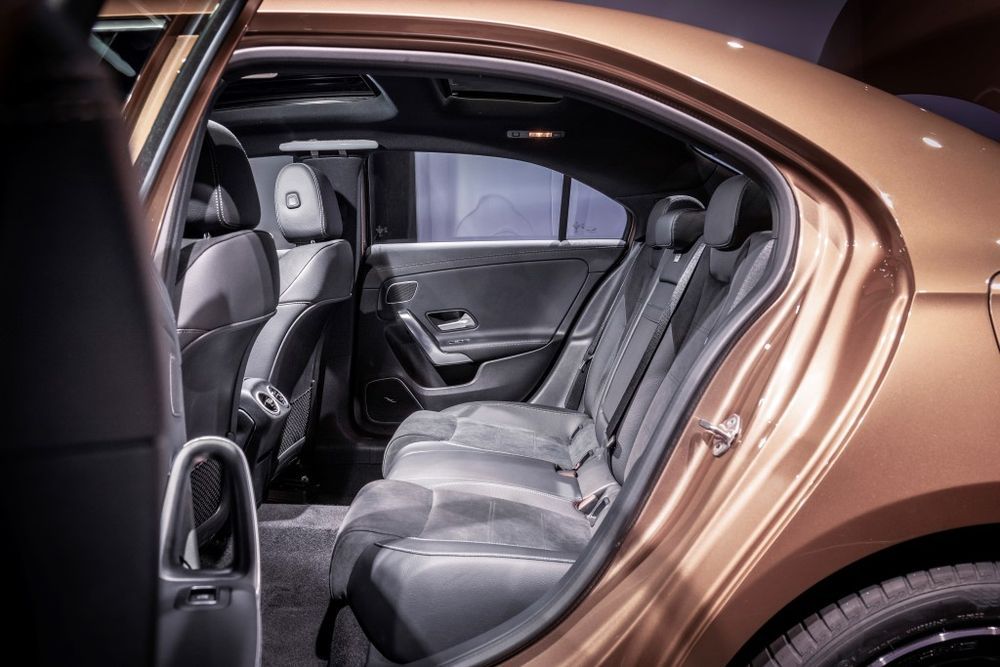 The boot has a cargo volume of 420 litres, compared to the hatchback's 370 litres.
Like the all-new hatchback donor car, the A-Class L sedan benefits from the latest MBUX infotainment system – the company's latest artificial intelligence enabled natural language voice control operated software. MBUX is making its debut in the all-new A-Class hatchback. Watch how the natural language voice control works in the video below.
As this is a China-specific model, the car's MBUX has been tweaked to understand not just Mandarin, but also local dialects such as Cantonese and Sichuanese! Since Facebook and Google's services are blocked in China, this particular model's MBUX software has been adapted to support China's WeChatMyCar app.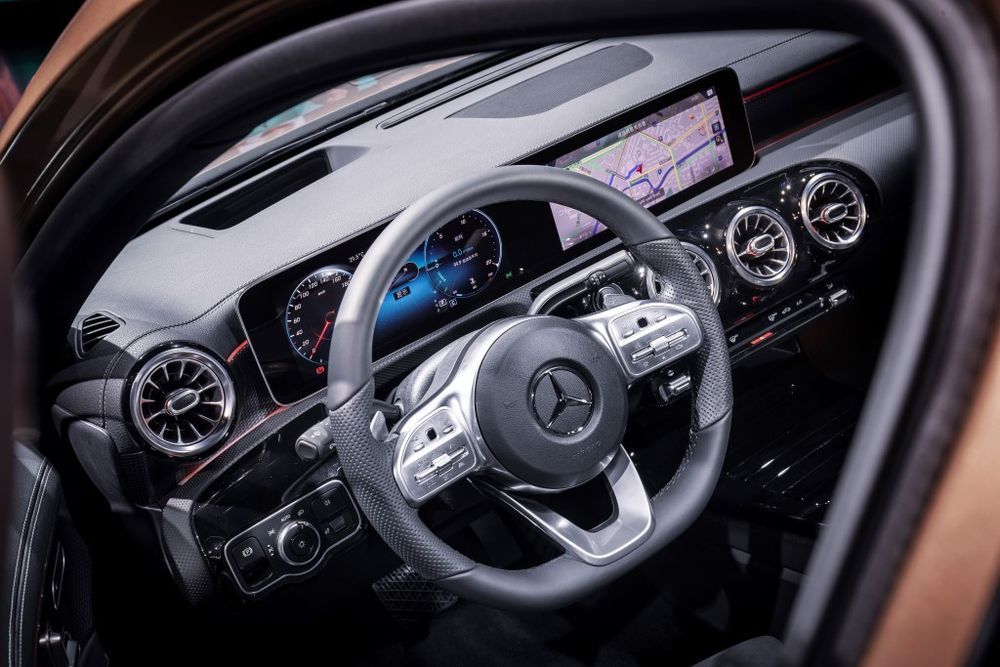 The navigation system display is also adapted specifically for the Chinese market and features augmented reality technology. Unfortunately the company didn't share any visual examples of how the feature looks like.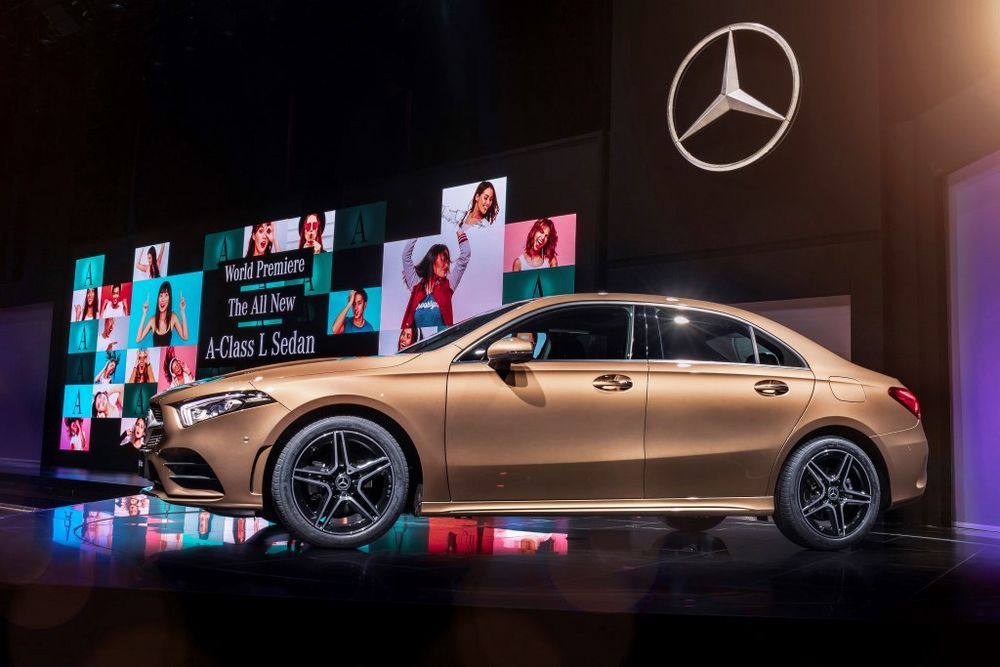 Mercedes-Benz says the car comes equipped with advanced driving assistance systems (ADAS) functions that are comparable to those used in an S-Class, without elaborating further but it's likely to include Distronic adaptive cruise control, autonomous emergency braking and steering assist functions.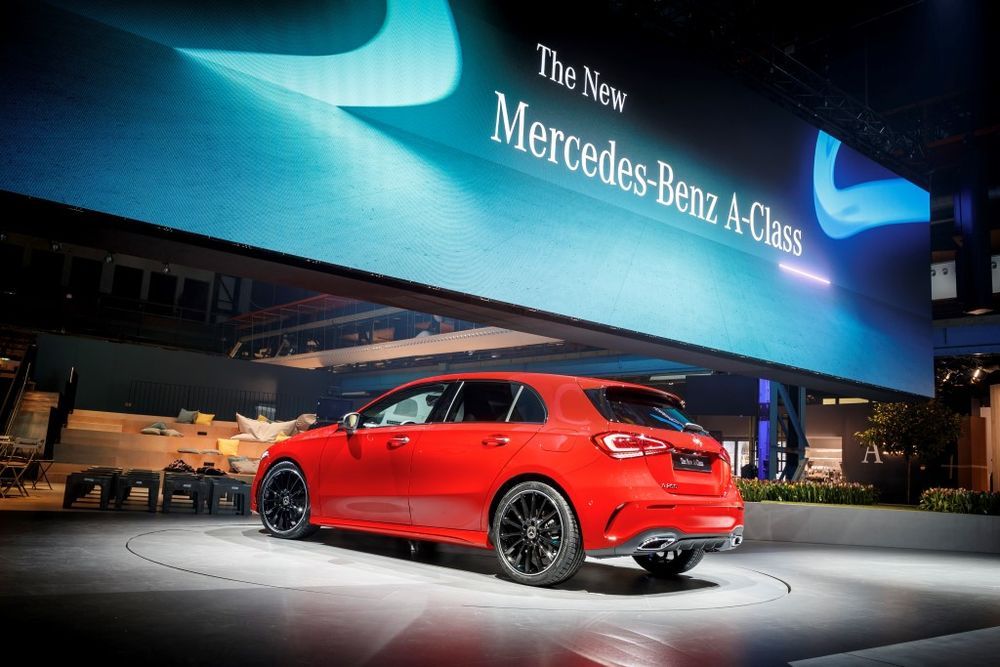 Fun facts about the A-Class (hatchback) in China:
50 percent of A-Class buyers in China are women (compared to 40 percent in Europe)
40 percent of the buyers are buying an A-Class as their first car
33 percent of mainland Chinese A-Class owners are below 30 years old
The Beijing-Benz Automotive Co. Ltd.'s plant in Beijing, a joint venture between Daimler and BAIC Motor, is the world's largest Mercedes-Benz passenger car plant, and the only one to manufacture front-wheel drive and rear-wheel drive models as well as engines on one site.
---
---
---
---
Comments