Beijing 2018: When An S-Class And A GLS Have A Child - Vision Mercedes-Maybach Ultimate Luxury Concept
Auto News The name is quite a mouthful – Vision Mercedes-Maybach Ultimate Luxury. It's a concept car so that partly explains its shocking styling. It's a statement of intent by Daimler that it will enter the superluxury SUV segment soon, a segment that's currently dominated by the Bentley Bentayga and the upcoming Rolls-Royce Cullinan, and if we could widen the net further, the Lamborghini Urus too.
Daimler describes the concept as its interpretation of a crossover between its flagship Mercedes-Maybach S-Class and an SUV. The result is not easy to stomach but that's partly because Daimler is trying to achieve something that hasn't been done before by its Maybach brand, and the concept of a superluxury SUV is still rather nascent. Plus, Mercedes-Maybach have no intention of following the course charted by either Bentley or Rolls-Royce.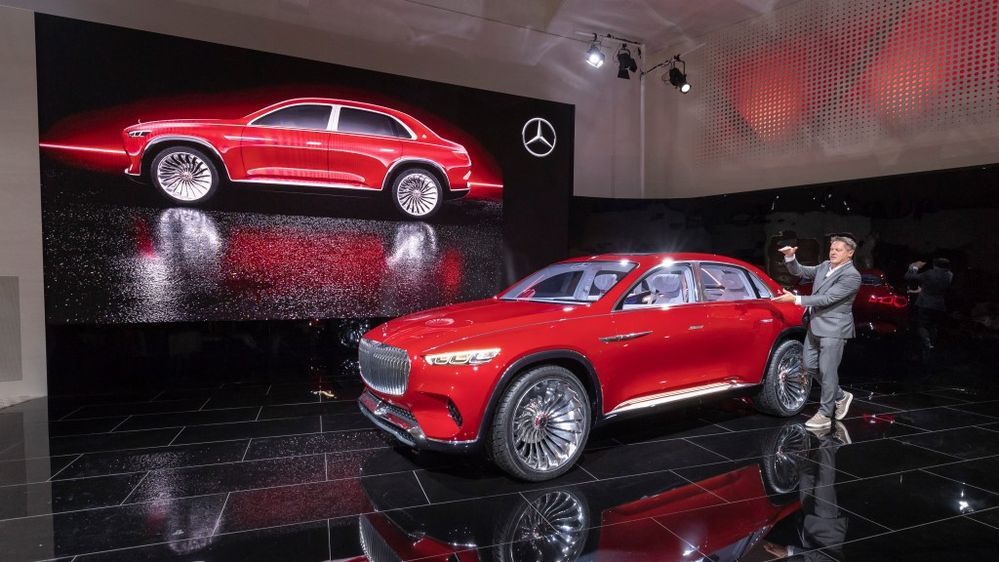 This fully variable all-wheel drive concept is fully electric. It's propelled by four compact permanent-magnet synchronous motors, powered by an 80 kWh battery pack mounted under the floorboard, giving it an output of 750 hp and over 500 km of driving range (NEDC, over 320 km in US EPA).
Of course, we don't expect this all-electric powertrain to drive the actual production car.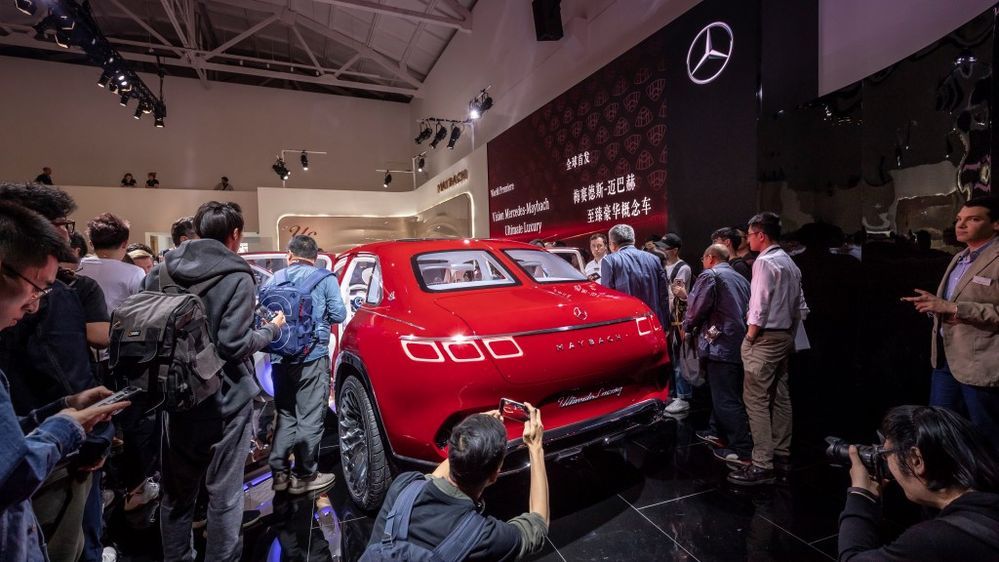 As a Maybach, the concept is obligated to go over the top with its interior fittings. The crystal white Nappa leather seats' frames are exposed and finished in rose gold, as are the leather surface's perforations and diamond-stitched motive.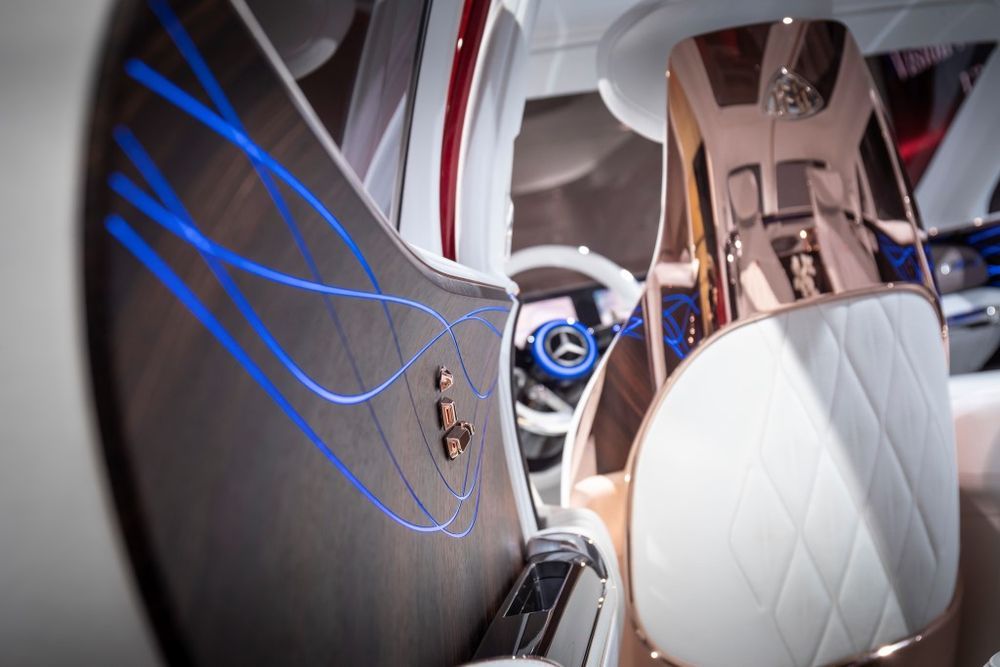 The centre console runs through the rear and features heated tray with teapot and cups, because the Germans believe that wealthy Chinese buyers like to make hot tea on the move….Even the tea tray is sculpted from "Magic Wood" ebony. At the press of a button, the entire tea set hides away under an electric operated sliding cover finished in high-gloss black.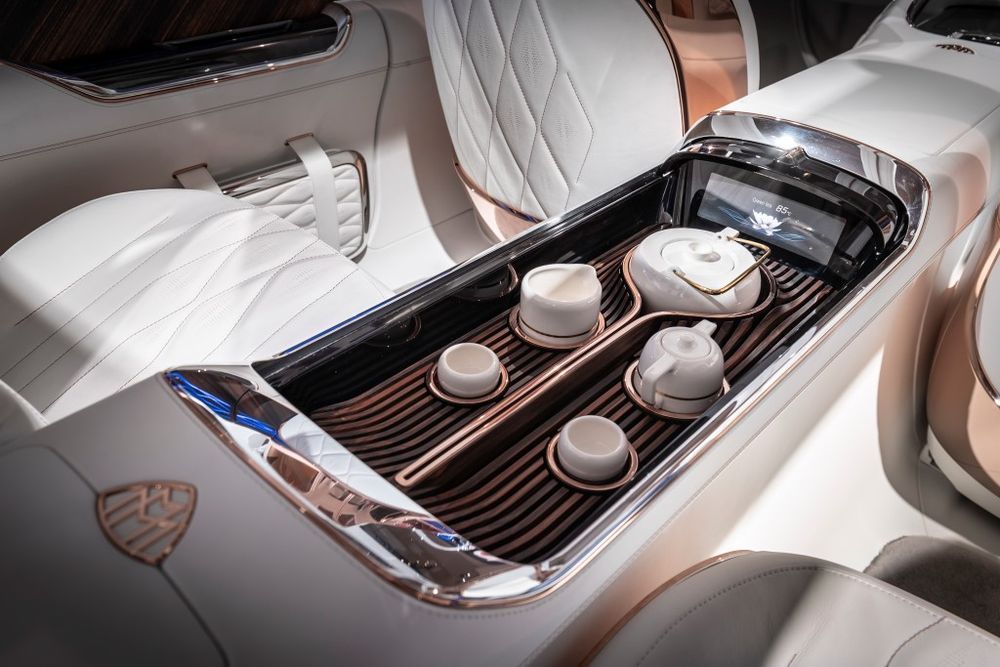 Unlike in a conventional saloon, the backrest is adjusted separately while the footwell and seat reference point remain unchanged. The cushion can be adjusted separately, while the seat angle and height adjustment are combined.
Everything else about the car's opulent interior is as what you would expect from a vehicle of this range.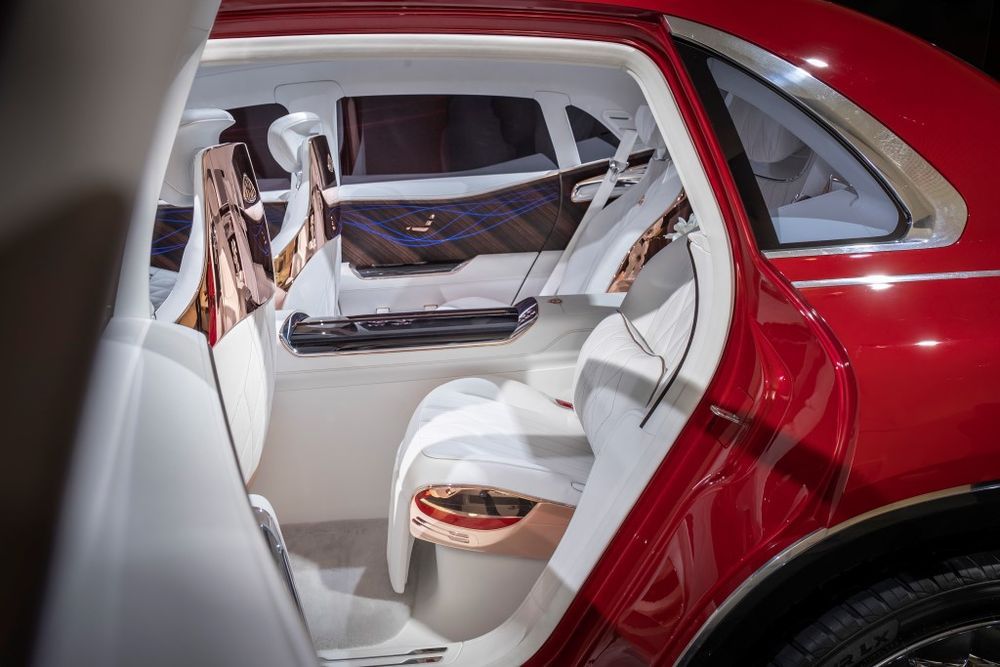 The Vision Mercedes-Maybach Ultimate Luxury is the sixth and latest concept in the Vision family of concept vehicles by Mercedes-Maybach. Earlier concepts include the Vision EnerG‑Force (Los Angeles, November 2012), AMG Vision Gran Turismo (Sunnyvale, 2013), Vision Tokyo (Tokyo, 2015), Vision Mercedes-Maybach 6 Coupé (Pebble Beach, 2016) and Vision Mercedes-Maybach 6 Cabriolet (Pebble Beach, 2017).
There is no word yet on how soon can Daimler put a Maybach-badged SUV on the market, but the Bentley Bentayga took four years to go from the EXP 9F's concept's unveiling to entering series production at Crewe, England.
---
---
---
---
Comments