Beyond The Specs Sheets – The Rolls-Royce Bespoke Is Automotive Tailoring At Its Best
Auto News "Take the best that exists and make it better. When it does not exist, design it," said Rolls-Royce's co-founder Sir Henry Royce. The second part of the quote is essentially what Rolls-Royce Bespoke, the hallowed brand's equivalent to a tailor-made car is about.
Whether it's arranging the fibre optics on a Rolls-Royce Phantom's Starlight Headliner to recreate a very specific celestial constellation on the car's roof lining, or hand painting a family crest on the dashboard's bookmark matched veneer, crafting an illuminated Spirit of Ecstasy that's made from crystal, or even matching the car's paint to a very specific shade of a colour – no task is too difficult or too frivolous for the team at Rolls-Royce Bespoke.
The team of artisans at Rolls-Royce Bespoke Design Studio come from a wide variety of background, and Rolls-Royce Motor Cars insists that only the world's best designers, engineers and craftsmen are recruited.
Looking at the recent results of their work – the SG50 Ghost Series II, Celestial Phantom, Maharaja Phantom Drophead Coupe, there is little reasons to doubt Rolls-Royce's bravado.
All Bespoke cars are conceived, sketched, developed and built at the same place where all Rolls-Royce cars are crafted (calling it 'produced' would be too plebeian) – at the sprawling ground of Lord March's estate in Goodwood, England.
To understand more about the customisation work done at Rolls-Royce Bespoke, we spoke to Michael Bryden, a designer at Rolls-Royce Bespoke.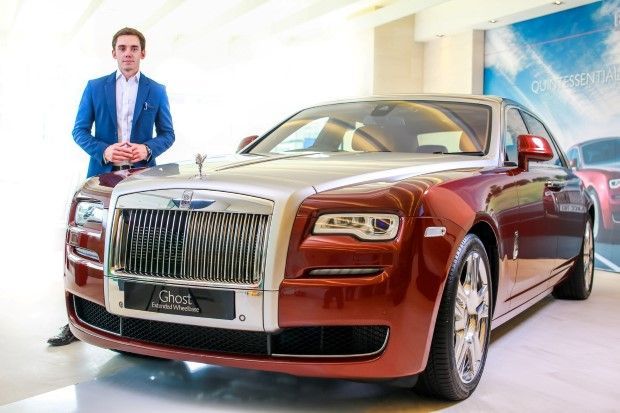 Like many artisans at Rolls-Royce Bespoke, Bryden is the best in what he does. Prior to graduating with a First Class Honours degree in Automotive & Transport Design from Coventry University, Bryden was an intern at Aston Martin and at Andrew Winch Designs. His portfolio includes designing luxury yachts, as well as interiors of private planes and helicopters.
Bryden currently oversees all customer one-off requests and has been responsible for the Home of Rolls-Royce Collection, Phantom Limelight Collection and the development of Rolls-Royce accessories such as Wraith Luggage. He was also involved in the initial theme/concept development for the Serenity Phantom.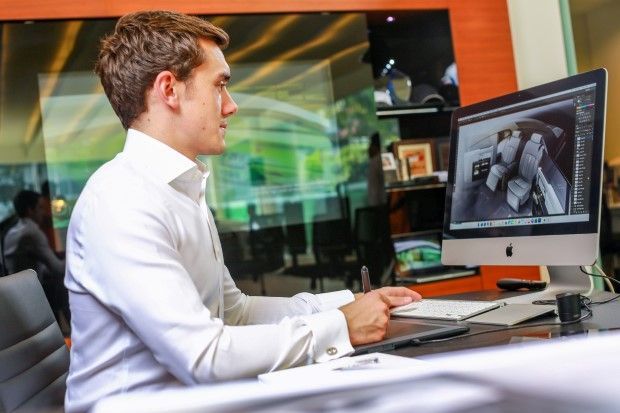 Having seen some of the more 'unconventional' bespoke Rolls-Royce cars, we had to ask Bryden the obvious question – how far is too far. Surely there will be a point where a wealthy customer intending to make a statement, starts making a controversial design request that might prove to be detrimental to the Rolls-Royce brand.
Before giving us a clear answer, Bryden explained that design is subjective, and that people from different cultures have a different understanding of what is beautiful and what isn't.
"Our role of not to be the taste police," he said.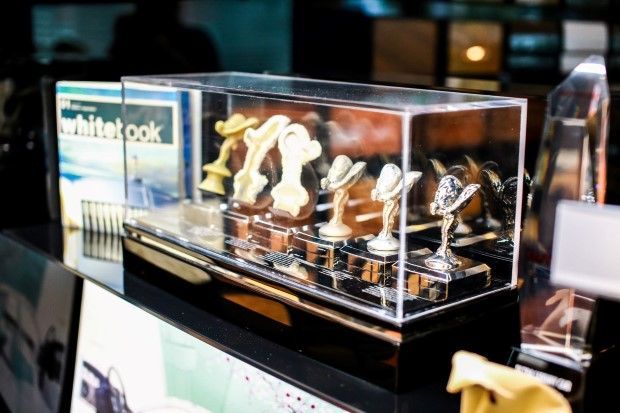 Short of a request that will compromise the vehicle's safety, or disfiguring the Spirit of Ecstasy, Bryden's team will never say no to a request. If necessary, his team will give their expert advice on the best way to realise their dream, but they never force their opinions on the customer.
"We will always find a way to realise our customer's wishes," adds Bryden.
"Actually our customers are very respectful of the brand. They know what they are buying into and they appreciate what Rolls-Royce stands for, so why would they do anything that would damage the brand?," explained Bryden.
When asked about what's the most complicated designs ever undertaken by the Rolls-Royce Bespoke Design Studio, Bryden said it's the illuminated crystal Spirit of Ecstasy and a picnic set that tucks away neatly inside a Rolls-Royce car's boot.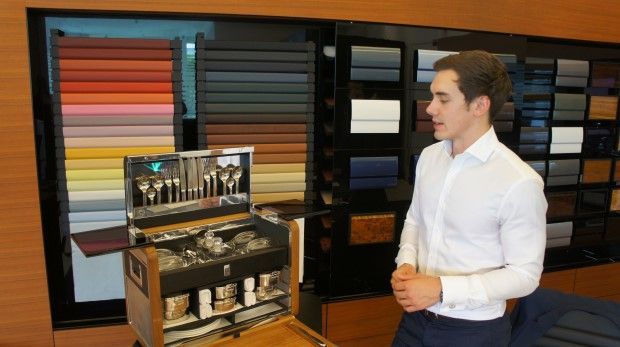 The picnic set took six months and over 1,500 hours to design. It is made from a combination of saddle leather, oiled teak, polished aluminium and stainless steel. The cutleries are also specially made by Rolls-Royce, with the help of Britain's Royal Industry Designer David Mellor. The chopping board has magnets inside it to hold knives in place.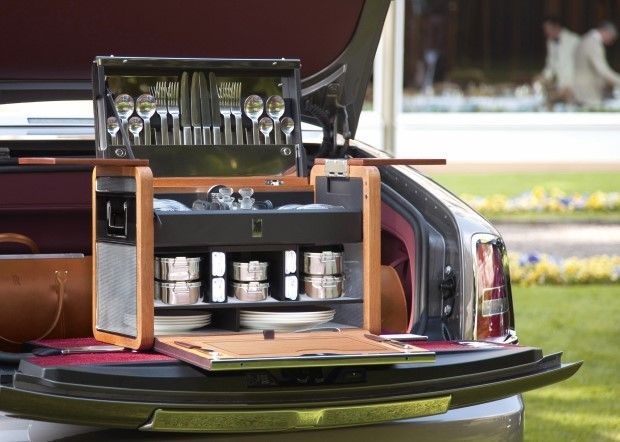 Most of the requests however that comes to him however, usually involves matching the car's exterior and interior colour to something which that the customer holds dear to - a sentimental pearl necklace, a nail varnish, or even a favourite flower. In fact, the last part was an actual request from a long time Rolls-Royce customer in the US – Mr. Michael Fux.
While visiting the Pebble Beach Concours d' Elegance classic car show in California with an associate from Rolls-Royce Motor Cars, Fux was asked by the associate, "So what is the next Rolls-Royce that you are thinking of?" Fux gave it a thought, turned around at a purple flower growing on the ground. He plucked it, gave it to the associate and said, "Build it in this colour."
That was the origin of the Fux Deep Purple colour – a shade of purple that is reserved only for Mr. Fux, for his Phantom Drophead Coupe.
Fux also commissioned another Phantom Drophead Coupe, this time painted in what he calls 'Fux Candy Red,' with an interior that's trimmed in matching red carbon-fibre. Producing a carbon fibre weave in red was a major challenge but experts at Goodwood succeeded in producing it.
Because of their exclusivity, most Rolls-Royce Bespoke models are rarely seen in public. The accompanying photos on these pages are some recent examples that have made public appearances at motor shows around the world.
Rolls-Royce Ghost Series II SG50 - it was commissioned by the Rolls-Royce importer in Singapore to celebrate the 50th anniversary of Singapore's independence.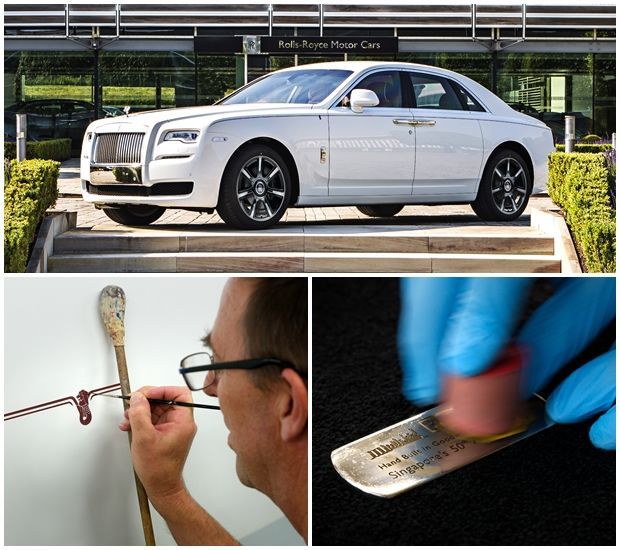 Rolls-Royce Zahra Phantom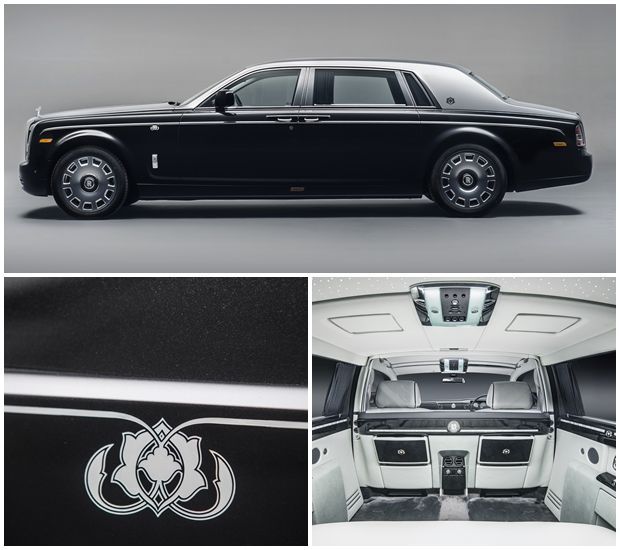 Rolls-Royce Bold Pink Ghost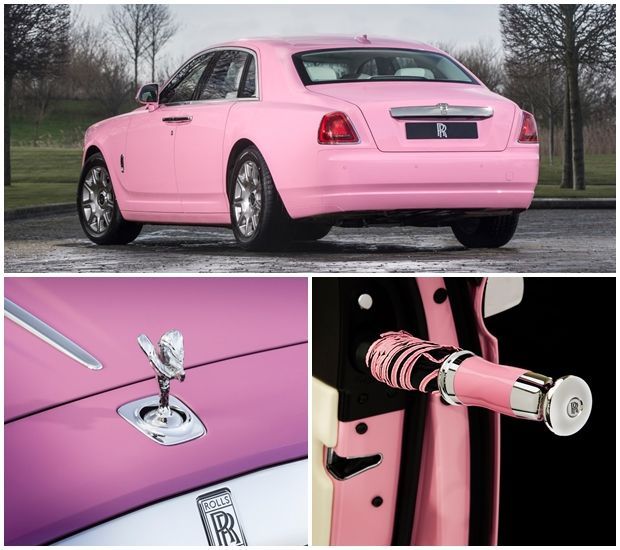 Rolls-Royce Celestial Phantom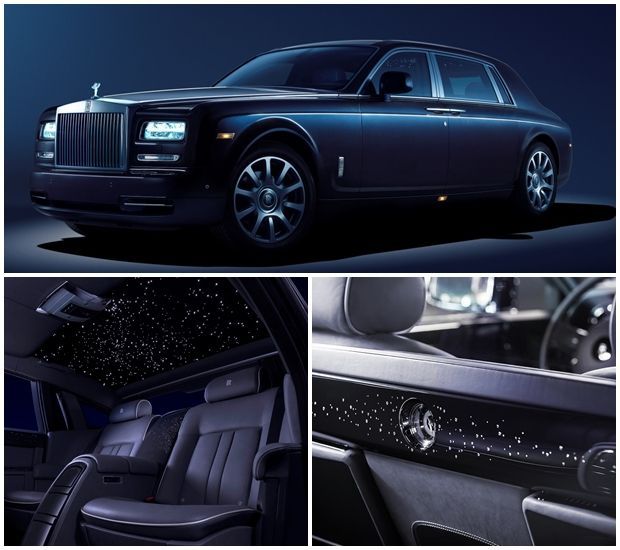 Rolls-Royce Wraith Inspired By Music - the copper colours are inspired by the metals used in audio speakers. The Bespoke Audio system features a 1300W, 18 channel system comprising two highly powerful bass speakers, seven tweeters and seven mid-range speakers. Two 'exciter' speakers hand-fitted in the car's headlining while microphones constantly monitor ambient and exterior noises and will adjust volume and tone settings automatically.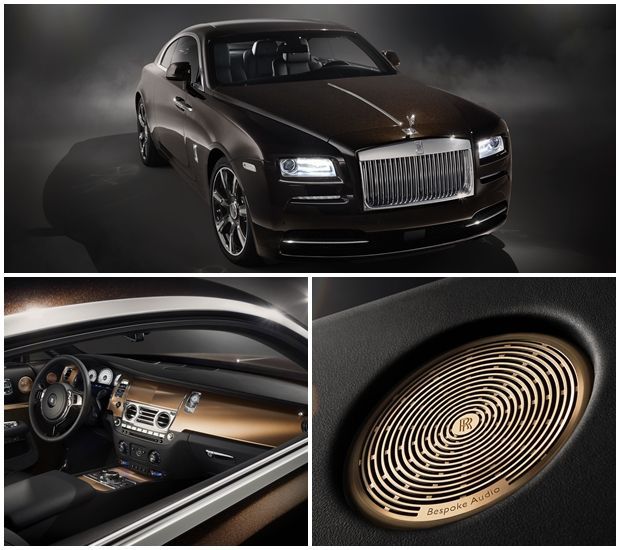 ---
---
---
Comments