BMW Details Further Enhancements To B-Series Engine Family
Auto News The BMW Group has unveiled new versions of its latest-generation B-series modular petrol and diesel engines incorporating new enhancements claimed to further improve overall performance and efficiency.
Built on a common architecture displacing 500cc per cylinder, the B-series engines are suited for transverse and longitudinal installation, enabling them to entirely span the BMW and MINI line-up providing for a wide range of outputs across the model spectrum.
Regardless of fuel type or cylinder count, engines of the all-aluminium B-series family share many standardized elements and design features such as uniform positioning of the intake and exhaust sides as well as arrangement of their timing chains and accessories.
BMW claims that this high level of commonality across the board enable its entire family of engines to meet the company's 'exacting standards' for efficiency, power delivery, and refinement. We would like to think that cost benefits are in the picture as well.
Currently, the B-series engine family consist of 1.5-litre three-cylinder, 2.0-litre four-cylinder, and 3.0-litre six-cylinder petrol and diesel derivatives in various states of tune, some enhanced with hybrid technology as well. This latest round of updates focuses on the 1.5- and 2.0-litre petrol and diesel engines.
Petrol Engines
Carrying on from before, the petrol half of the engine family uniformly features turbocharging, direct injection, Valvetronic, and Double VANOS as standard. Valvetrain timing is chain-driven, sporting a less noisy single-piece design.
An updated charging system sees the exhaust manifold-integrated turbocharger now being housed together with the cylinder head. Depending on output, the three-cylinder engines get their turbos encased in either aluminium or steel; four-cylinder engines use steel regardless.
A reworked fuel system features a new fuel pump together with modified fuel lines. For the future, BMW claims that this new setup enables higher fuel injection pressures up to 350 bar, thereby facilitating better precision in fuel metering and improving emissions across the rev range.
Cooling system has also been improved. The new coolant pump now has separate outlets for the flow of coolant to the cylinder head and engine block, which results in far more effective thermal management, leading to reduced emission of carbon dioxide and other pollutants.
Providing for the engine smoothness BMW owners have been accustomed to from the good-old six-cylinder engines of yore, the new three- and four-cylinder engines get balancer shafts that serve to cancel out vibrations. A new lighter balancer shaft is in the works that aims to give future iterations of the three-cylinder engine even smoother characteristics and a more attractive-sounding engine note.
All versions of the three- and four-cylinder engine get a new common drive belt to power ancillaries such as the alternator, water pump, torsional vibration damper, and air-con compressor.
Overall, BMW claims improvements in fuel economy of up to 5 percent thanks to these modifications with outputs raised by 7hp and 20Nm.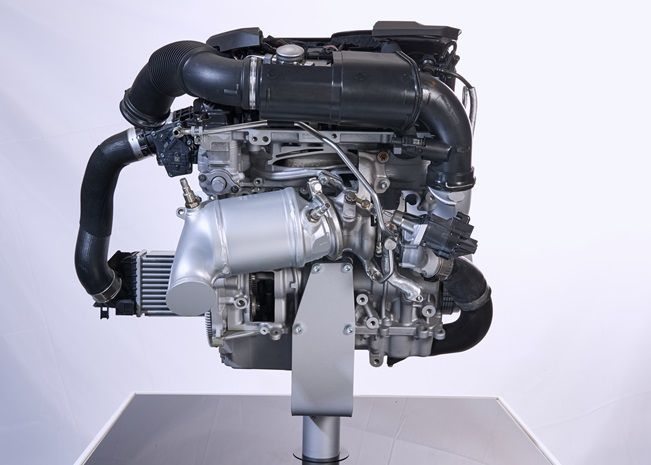 Diesel Engines
Updates to the diesel engine start from the core, beginning with a new manufacturing process for the cylinder block. A new process called 'form honing' produces slightly flared cylinder bores that compensate for the uneven expansion of the engine block under heat. In theory, this ensures that the cylinder diameter is largely uniform from top to bottom, thus minimizing friction losses.
Revised fuel injectors with upgraded sensors enable even more exact metering of fuel injected into the cylinders, utilizing multiple injections at one time. Cleaner combustion is achieved by further ramping up injection pressures to result in finer atomization of fuel; three-cylinder engines will inject fuel at 2,200 bar, whilst the four-cylinder engines go up to 2,500 – 2,700 bar depending on tune.
Future iterations of BMW's four-cylinder turbodiesel engine will utilize twin sequential turbos as standard. The system is controlled by means of the low-pressure stage's electrically-adjustable charger vanes as well as the wastegate valve for the high-pressure stage and a compressor bypass, both of which are actuated pneumatically. For the future, BMW is working on switchable cooling for the low-pressure stage housing to further improve efficiency.
According to BMW, these enhancements help the improved diesel engines to be 5 percent more efficient and 5 percent cleaner at the pipes than their predecessors.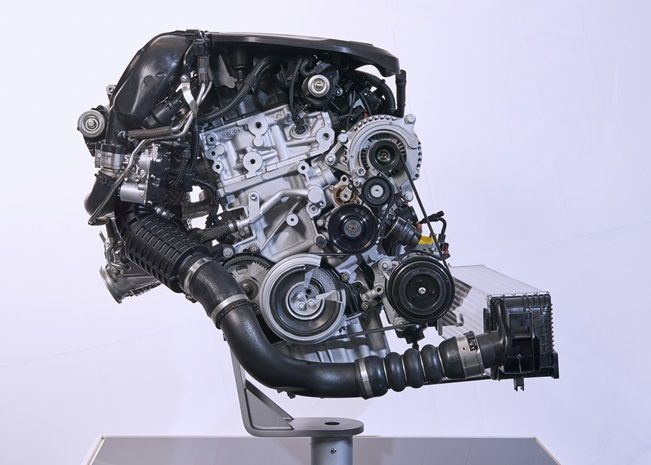 ---
---
---
---
Comments