BMW G20 330e M Sport Spotted In Putrajaya
Auto News The G20 3 Series has proven to be quite the choice for Malaysian luxury car buyers – but a hybrid variant was always missing. Perhaps not for much longer.
---
Yes, the news of a lone BMW G20 330e M Sport has started to circulate on social media and news portals – it's probably the second last variant of the current generation 3 Series that we're going to receive short of the full on M3 model, and something that a lot of potential customers have been waiting for.
As was the case with the F30 generation 3 Series, the 330e plug-in hybrid electric vehicle proved to be a huge hit, not merely because it had the potential to save you a lot in terms of fuel money, but also because it was significantly cheaper than other variants on offer. Towards the end of its life you could get them for insanely good prices, which is why you see so many F30 330es on the road.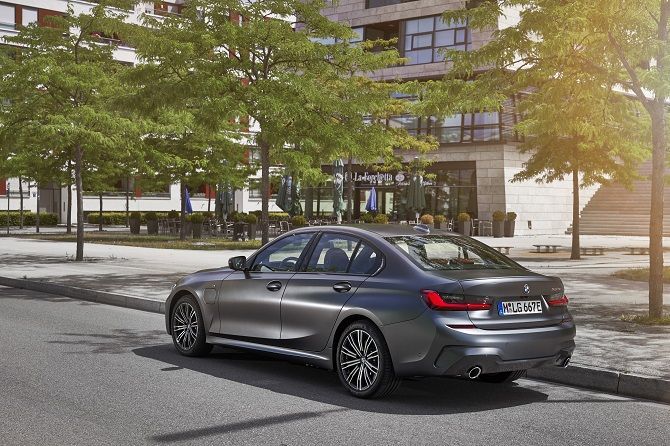 The same could probably be said of this G20 model as it will likely benefit from the same level of incentives as its predecessor as long as it's locally assembled. The powertrain is largely the same as the 330e of old as well, which means that it gets a 252 hp, 420 Nm of torque total system output (184 hp from the engine and 109 hp from the electric motor).
Power is sent to the rear wheels through the ZF 8 Speed automatic transmission we know and love, but a small temporary XtraBoost feature pushes outputs to 292 hp should you need it in certain overtaking situations. Top speed is limited to 230 km/h, and if you drive it like you're meant to you could probably clock the quoted 1.7 litre per 100 kilometres fuel consumption rating.
This of course also poses another option for those for us looking for PHEV sports sedans. We already have the much lauded Volvo S60 T8 R-Design. The numbers for the 330e however do pale in comparison to the Volvo's 407 hp and 640 Nm of torque. It's not all about power though and ultimately more choice is always a good thing for the consumer.
---
---
---
---
Comments