BMW G42 2 Series Coupe Unveiled - Thank The Lord It's Still A RWD
Auto News The 2022 G42 2-Series is a pleasant surprise, as BMW has retained the car's RWD layout and sensible grille.
---
When BMW introduced the front wheel driven 2 Series Gran Coupe back in 2019, everyone thought that would be the end of the rear wheel driven 2-Series Coupe. We all figured BMW would embrace the FWD recipe for the 2 Series Gran Coupe and cook it on to the new 2 Series coupe.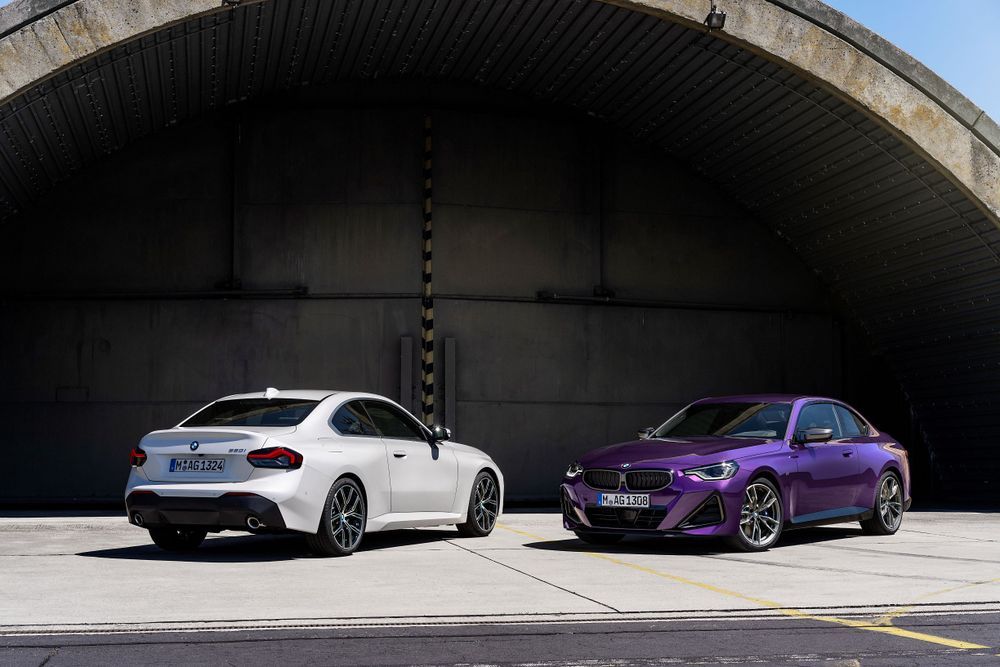 So news of the 2022 2 Series retaining its RWD layout is music to our ears!
Unveiled recently, the 2022 2 Series Coupe not only retains its RWD layout but also manages to avoid the coffin-like grille found on its brother, the 4 Series, as it adopts a more traditional sihouette. The headlights also sport their own unique shape, as do the taillights at the back.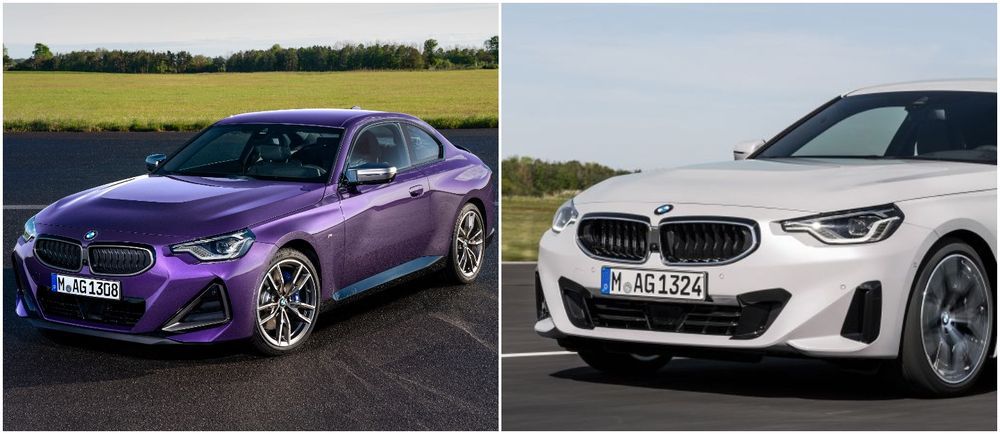 The front bumper has a lot of aggressive sharp angles, while the rear ones look to be near-identical to the previous generation. The inside is typically BMW of current times, with a cabin design that shares most of its layout with the 3 Series and 4 Series.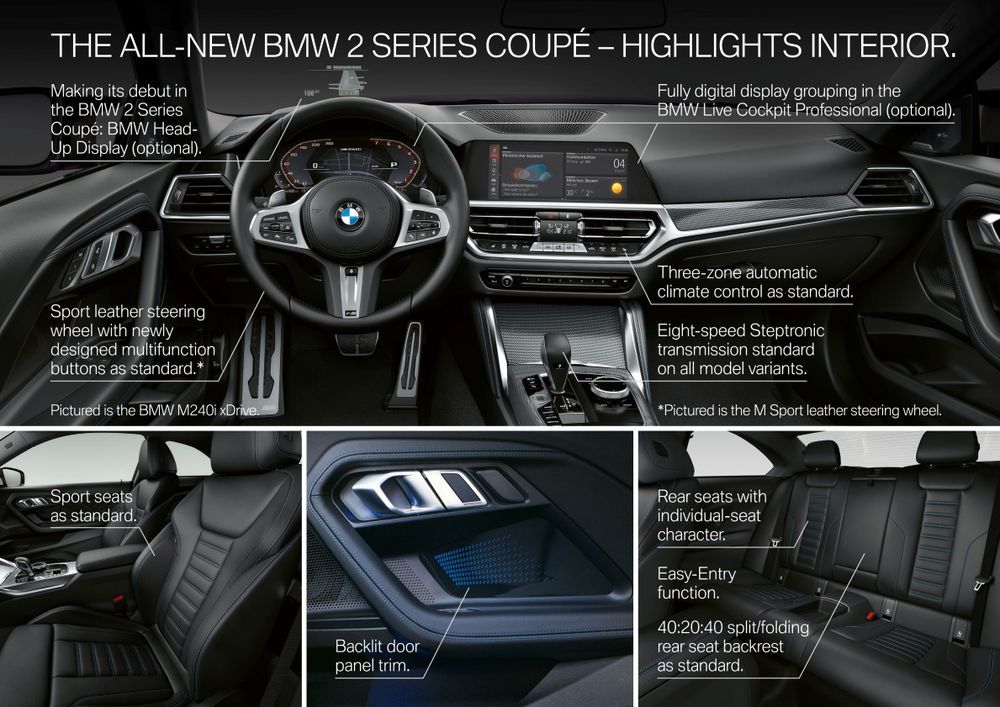 For now, the 2 Series will only be offered in two trims, a base 220i and a sportier M240i. As expected, the 220i comes standard with an RWD drivetrain, and the M240i will come with BMW's xDrive all-wheel-drive system.
The 220i is equipped with BMW's widely used 2.0-litre turbocharged inline-four engine, which has 184hp and 300Nm of torque, while M240i gets BMW's 3.0-litre twin-turbo inline-six making 382hp and a whopping 500Nm of torque. However, three-pedal fans will be upset to hear that the only choice of transmission is the ever-popular and used ZF eight-speed automatic.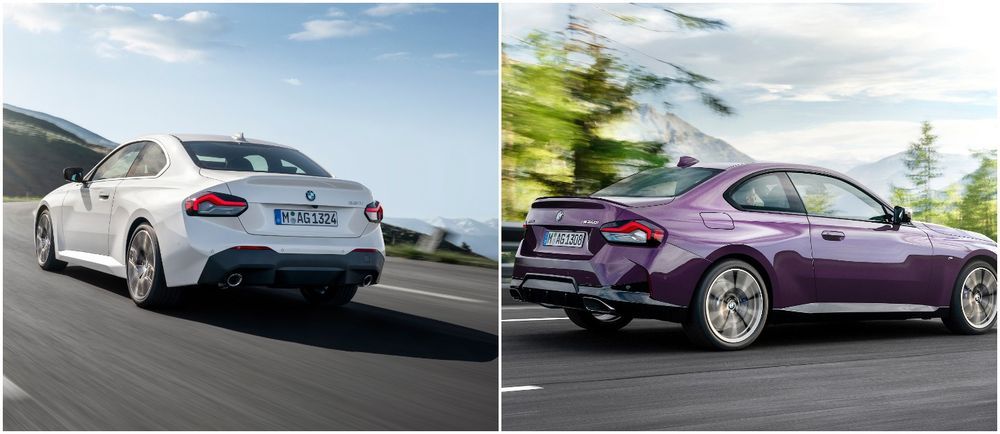 The 220i can do 0-100km/h in 7.5 seconds, while the xDrive-equipped M240i can get the job done in just 4.2 seconds. The top speed for both cars is electronically limited to 209km/h and 250km/h.
According to BMW, weight distribution is a perfect 50-50, thanks to the use of some lightweight aluminium at the fenders and the hood. They have also managed to increase its torsional rigidity by 12% over the outgoing model. In addition, the adaptive M suspension standard on the M240i means continuously adjustable damping for the best ride possible. The 2022 M240i also comes with an M Sport rear differential that can go from unlocked to lock quickly, depending on the situation.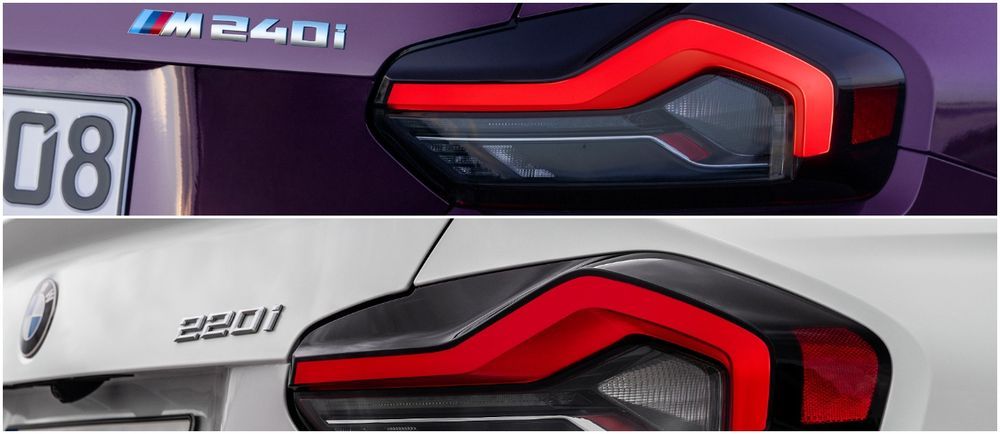 The 2022 BMW 2 Series Coupe will be on sale at the beginning of 2022, and will be built at the BMW Group manufacturing plant in San Luis Potosí, Mexico. A more muscular M2 variant will be joining the line-up later on in the year.
---
---
---
---
Comments