BMW Group Malaysia Amps Up Electric Drive Push With ChargEV
Auto News Following the expansion of BMW Group Malaysia's range of plug-in hybrid vehicles, which now includes the i8, X5 xDrive40e and 330e, the premium automaker is now partnering with GreenTech Malaysia's ChargEV platform – the largest operator of vehicle charging networks in the country – to allow BMW owners to charge their vehicles using ChargEV-operated facilities.
Being plug-in hybrids, the i8, X5 xDrive40e, and 330e can be driven using petrol-power alone, like a regular hybrid. However in order to enjoy the full breath of performance that the BMW eDrive powertrain has to offer, owners should plug their vehicles to be charged.
Charging time from a regular domestic power socket is about five hours, depending on model, but it can be shortened significantly using dedicated chargers like the ones offered by BMW's Wallbox or ChargEV's public chargers.
As part of BMW 360° ELECTRIC program, customers of the all-new BMW i8, BMW 330e and BMW X5 xDrive40e are already offered the new BMW ChargeNow card.
By using their ChargeNow card, BMW owners can now access all 95 ChargEV chargers in the country. Within Klang Valley, ChargEV stations are now available at:
The Curve mall
Jaya One mall
Mandarin Oriental Hotel
Sunway Giza mall
Viva Home mall
Paradigm mall
Empire Shopping Gallery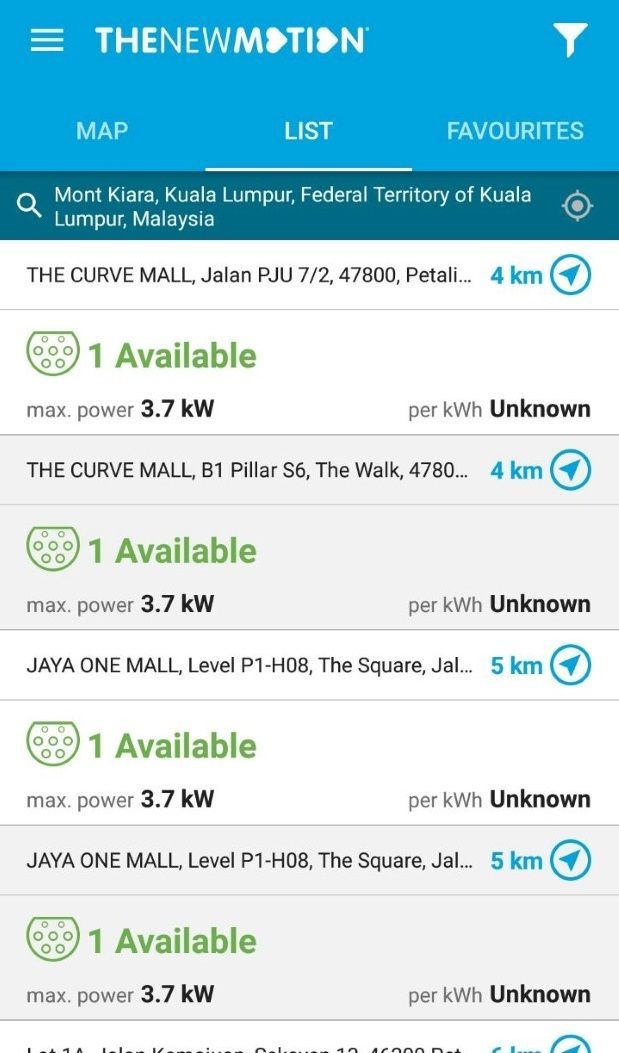 The full list of locations can be found by downloading the The New Motion mobile app from Apple's App Store or Google's Play Store. For BMW owners, the same can be done using BMW's i Remote app, or by using the vehicle's on-board navigation system.
By the end of 2017, ChargEV expects to have 1,000 stations in Malaysia, with a longer term target of deploying 25,000 stations by 2020.
GreenTech Malaysia's ChargEV network is open not just to BMW vehicles, but also those from other makes, including Japanese makes, as long as the vehicle is compatible with Type-2 charging connectors.
For now, use of ChargEV's services is free. The charging stations are installed by GreenTech Malaysia, using a RM 5 million fund from the Malaysian Electricity Supply Industries Trust Account (MESITA), an agency operating under the Ministry of Energy, Green Technology and Water (KeTTHA). TNB and other independent power producers in Malaysia contribute 1 percent of their electricity sale to the Peninsular Grid or the transmission network to the MESITA fund.
According to GreenTech Malaysia, the commercial property owners who have signed up to allow ChargEV to operate charging stations at their premises do so voluntarily.
Curiously, despite ChargEV operating its services for free, it does not reimburse the property owners for the cost of electricity used to charge the vehicles. According to GreenTech Malaysia's CEO Ir. Ahmad Hadri Haris, the cost to charge a plug-in hybrid vehicle is very low, just a fraction of the hourly parking charges, and many of these property owners are happy to support the initiative.
---
---
---
---
Comments