BMW Launches 530e Plug-in Hybrid – From RM343,800
Auto News Five years after launching the regular hybrid ActiveHybrid 5 with the previous F10 generation 5 Series, BMW Group Malaysia has today launched the first ever plug-in hybrid 5 Series, the G30 generation 530e. The single variant 530e Sport sells for RM343,800 excluding insurance. The existing 530i M Sport (RM 388,800) will continue to be sold alongside the 530e.
Like the X5 xDrive40e and 740Le xDrive, and 330e, the 530e is locally-assembled at the company's assembly facility in Kulim.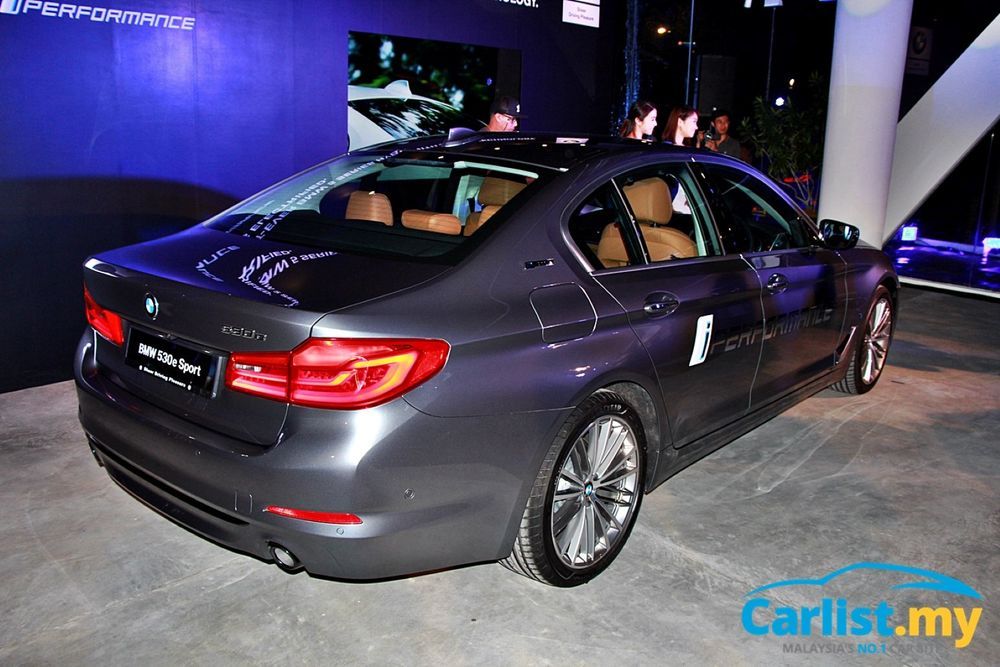 Compared to the 530i, the 530e expands upon the 530i's four-cylinder B48 turbocharged petrol engine by adding a 113 hp/250 Nm electric motor to the ZF 8-speed automatic transmission. When combined with the engine's 184 hp and 320 Nm, the 530e generates a total system output of 252 hp and 420 Nm. The numbers are slightly less than the total sum of the motor's and engine's output as both drive units peak at different speeds.
The combined output is enough to launch the 530e from 0-100 km/h in 6.2 seconds, before reaching a top speed of 235 km/h.
For comparison, the 530i pushes out 252 hp and 350 Nm, delivering an identical 0-100 km/h of 6.2 seconds.
Being a plug-in hybrid, the 530e can drive up to 48 km in electric power alone, reaching up to 140 km/h – the best in its class, well ahead of the Mercedes-Benz E350e's 33 km and 130 km/h.
The lithium-ion hybrid battery is located under the rear seats, and is rated at 9.2 kWh, which is more than the Mercedes-Benz's 6.2 kWh. Despite adopting a higher energy capacity battery, it is the BMW that has a bigger boot, 410-litre versus the E350e's 400-litre. A regular non-hybrid 5 Series has a total boot volume of 530-litre.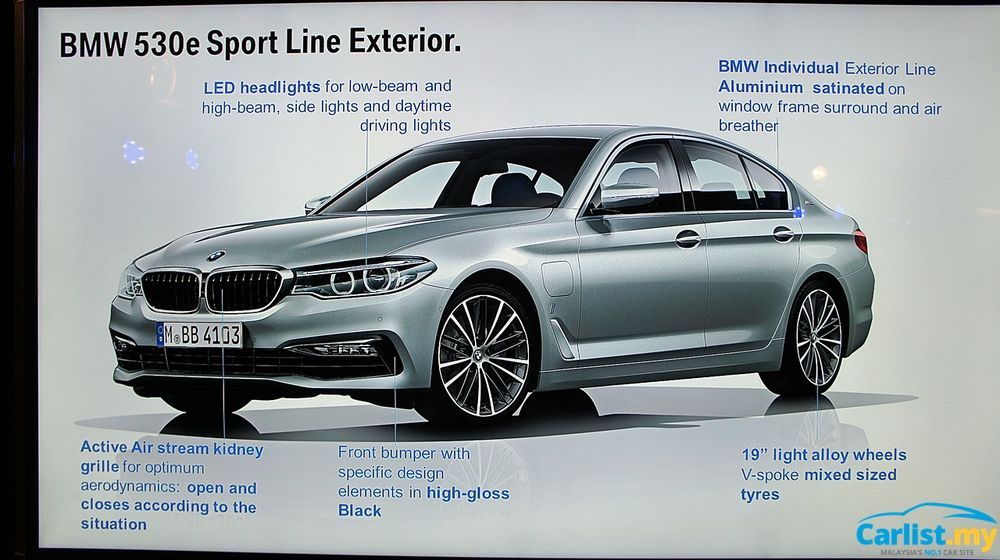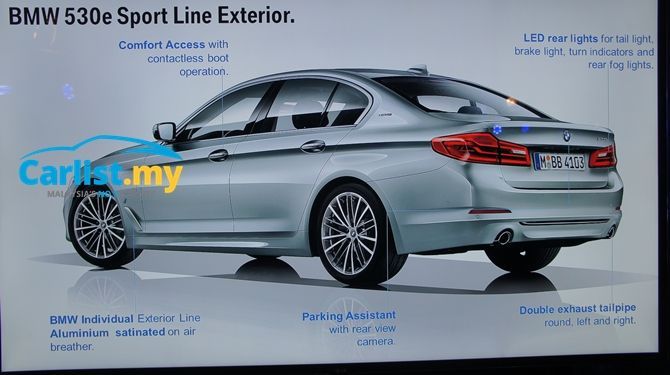 The 530e also has a smaller fuel tank, 46-litre versus a regular 530i's 68-litre. But with a claimed fuel consumption of just 2.0-litre/100 km, the 530e has a theoretical driving range of up to 650 km.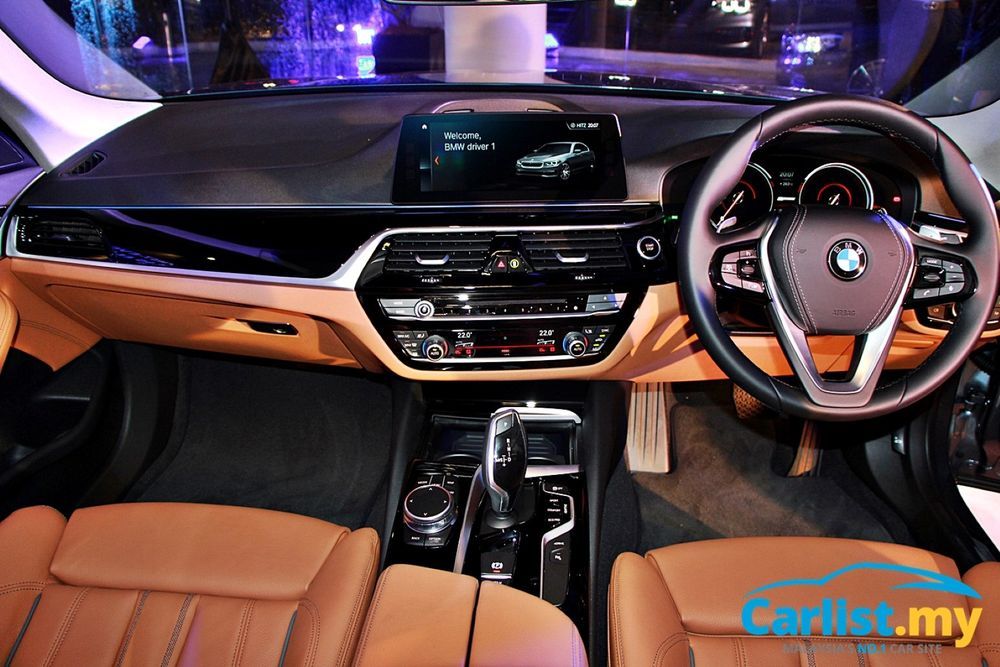 Charging can be done via a regular domestic power socket in under five hours, and under three hours when using BMW's dedicated i-Wall Box (3.7 kW charge rate). It is also important to note that the 530e's selling price is inclusive of a three-pin plug home charger, as well as a BMW i AC Fast Charging Cable to be used with one of those publically available fast chargers. It also comes with complimentary one-year access for all ChargEV fast chargers. Owners can check the location and availability of these chargers can be checked via the NewMotion app.
With a Mercedes-Benz, both the wall box charger and fast charging cable have to be purchased separately. On the upside, the E350e comes with a much higher set of features, including Nappa leather interior (E350e Exclusive only), 13-speaker Burmeister audio system, 360-degree camera and a panaromic sunroof. starting from RM392,888.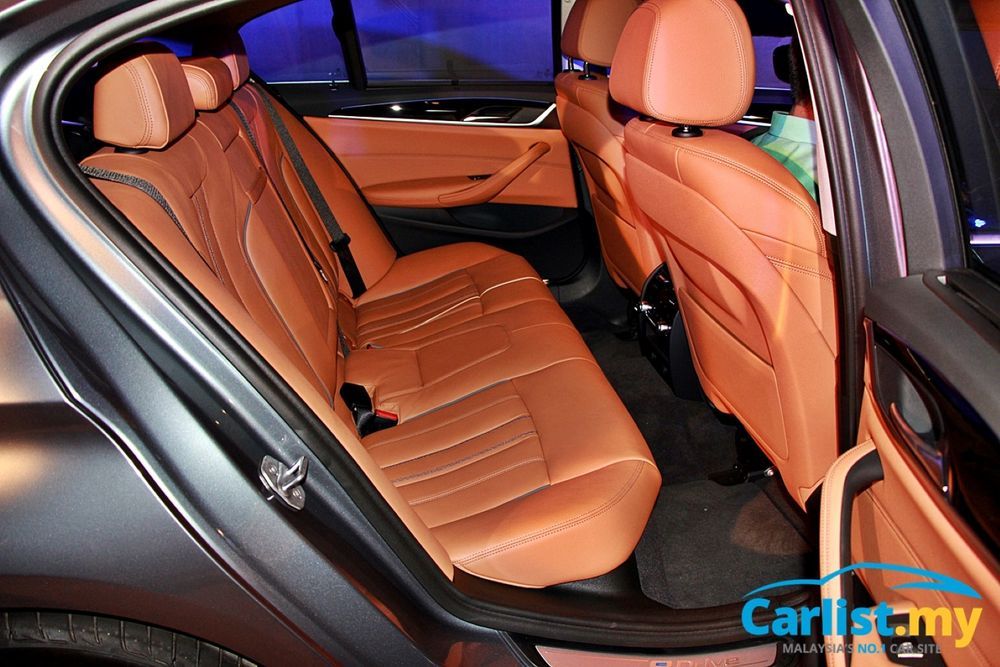 For comparison, Volvo Car Malaysia, the other active player in the local plug-in hybrid scene, also offers a domestic charger for all their T8 models
On top of the free domestic charger and fast charging cable, BMW also offers its customers with the option of purchasing a BMW i Wall Box for about RM 7,000. However it's not uncommon for BMW dealers to bundle it with the car during promotional period.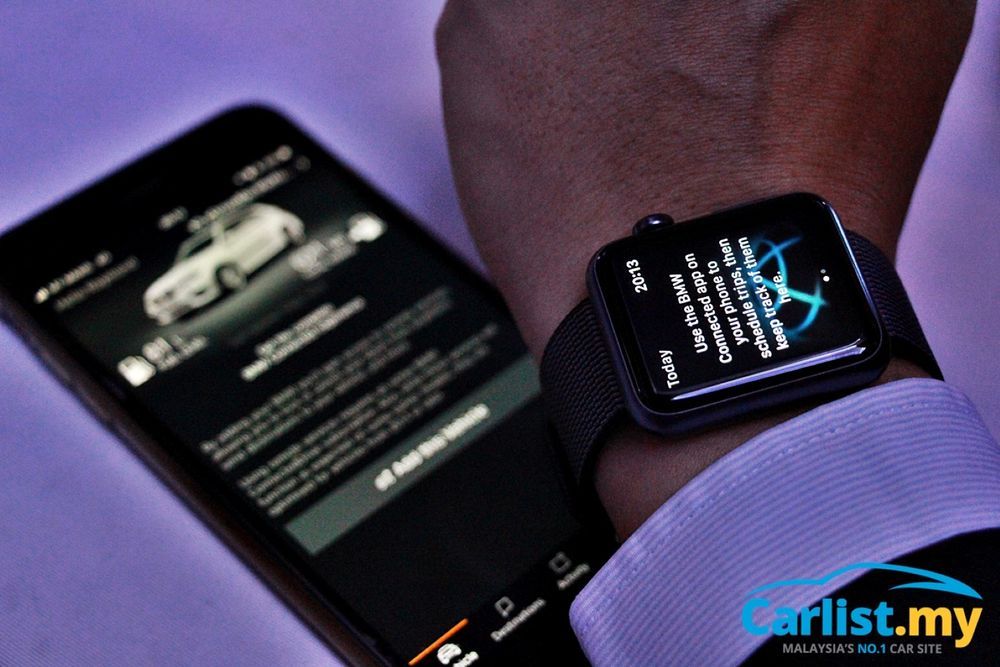 BMW also has a mobile app, BMW Connected, which allows drivers to remotely monitor the status of their vehicle's charging. It's the only brand in the segment to do so.
As far as promoting a pleasant total ownership experience for plug-in hybrids is concerned, BMW is well ahead of its peers but for an uncompromised package of premium features, it is Mercedes-Benz that offers the customer everything that's available on the options list.
Our Malaysian-market 530e is only available in Sport Line trim, with Comfort Access.
Key features include:
Full LED headlights (no adaptive)
19-inch V-spoke alloy wheels
Keyless entry
Contactless boot operation
BMW Sport leather steering wheel
Dakota leather upholstery – Black or Cognac
12-speaker audio system
Adaptive suspension (Dynamic Damper with Adaptive Mode)
Park Assist
Lane Change Warning
Blind Spot Monitor
Forward collision warning with pedestrian detection
If the list of features appear to be quite basic by the standards of premium cars, it is because the 530e is positioned lower than the 530i. The list of features offered in the Mercedes-Benz E350e can be found here.
The 530e is also offered with the BMW Full Circle Programme leasing progamme from BMW Credit Malaysia. Alternatively, BMW Credit Malaysia Balloon Financing 80% loan financial plan also offers the 530e with a starting monthly installment price of RM 3,588.
BMW i Wallbox Plus Promotion
Besides launching the 530e, BMW has also announced a BMW i Wall Box promotion for new owners of the BMW X5 xDrive40e and BMW 740Le xDrive. Between now until 31st March 2018, customers who purchase to two aforementioned models will receive offers a complimentary BMW i Wallbox Plus, which comes with RFID detection and can be managed and controlled remotely using the BMW iV smartphone app. The BMW i Wallbox Plus is valued at RM 7,159.
---
---
---
Comments