BMW M Driving Experience - M For Mindblowing, Motorsports Infused Madness
Insights M, the thirteenth letter in the modern English alphabet. BMW calls it the most powerful letter in the world and rightly so. It is the one letter that triggered the proliferation of the alphabet soup of performance sub-brands peddled by everyone from Audi to Mercedes-Benz to Jaguar and even Lexus.
It's been a journey for BMW. Those who only know the tri-colour M stripe in its current form won't be able to fully appreciate how far the brand has come over the last 40 plus years.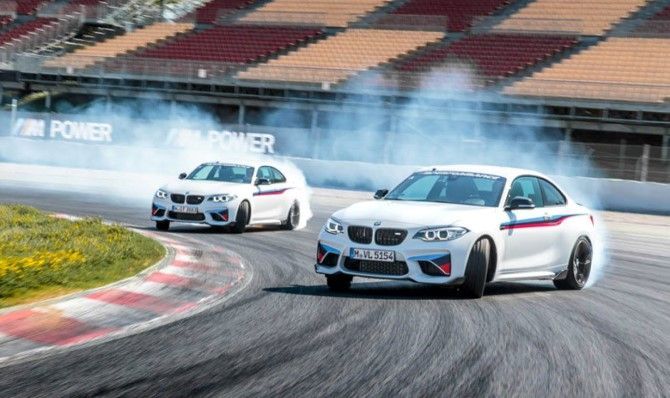 In the '70s, hardly anyone outside of Europe knew about BMW. The most desirable brand for keen drivers was Alfa Romeo. Both Volvo and Opel were held to a higher regard than BMW. The only acceptable alternative to a Mercedes-Benz was a Jaguar, not a BMW.
BMW's biggest export market was USA, where its cars were bought by a very small group of enthusiasts loved the 2002tii's superior handling enough to overlook quality issues like windows that kept dropping into the door sills every time the car took a hard corner, or that a 507 was more expensive than a Chevrolet Corvette but its left-side headlight was higher than the right-side. The rest of America thinks BMW was short for British Motor Works.
It was against this backdrop where the greatest transformation in the history of automotive marketing took place.
A former US Marine pilot Bob Lutz, in his position as Sales Director, put BMW through a rigorous fitness regime. He saw the discipline of the race track as analogous to a military training ground.
"A company is like a human being. As long as it goes in for sports, it is fit, well-trained, full of enthusiasm and performance," said Lutz when BMW Motorsports GmbH was established in 1972.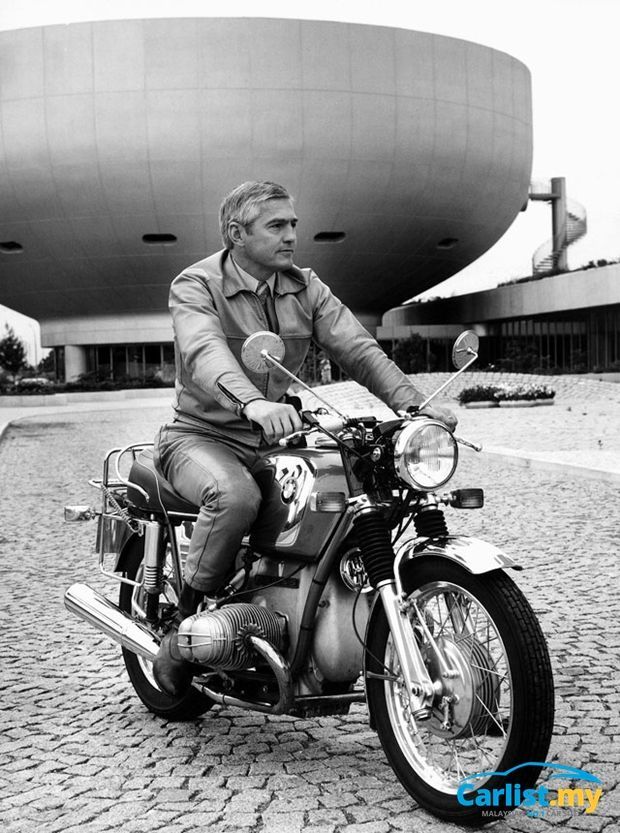 At the same time, Lutz's boss Eberhard von Kuenheim was struggling to build a business case for BMW.
"Quandt wondered what to do with BMW because it was very small. The experts said you can only succeed if you produce 500,000. We didn't have enough money, capacity, research & development people. When you are small you have only one chance – to produce expensive cars. Higher turnover or higher volume. We went for the premium sector," explained von Kueinheim in 'Six Men Who Built The Modern Auto Industry.'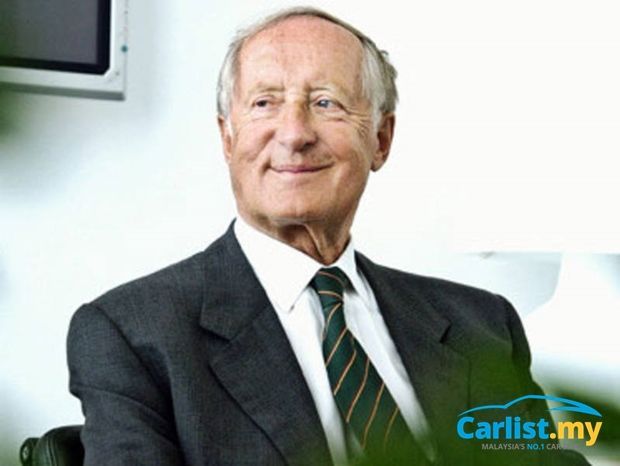 The combined foresight and leadership of von Kuenheim and Lutz was why BMW rebranded itself around the ideals of producing sporty premium sedans.
BMW was certainly not the first to create a performance sub-brand. Ford had been sticking the RS badge on its performance-tuned models for decades before BMW. So did Alfa Romeo with its Quadrifoglio badge.
In true American fashion, Lutz's genius with was not in creating something entirely new, but from marketing his creation better than anyone else.
Fun fact – in setting up BMW Motorsports, Lutz hired Ford's Team RS' racing manager Jochen Neerpasch, who promptly delivered BMW's first victory in the European Touring Car Championship within its first year with the E9 3.0 CSL, beating his former employer's once-dominant Ford Capri RS.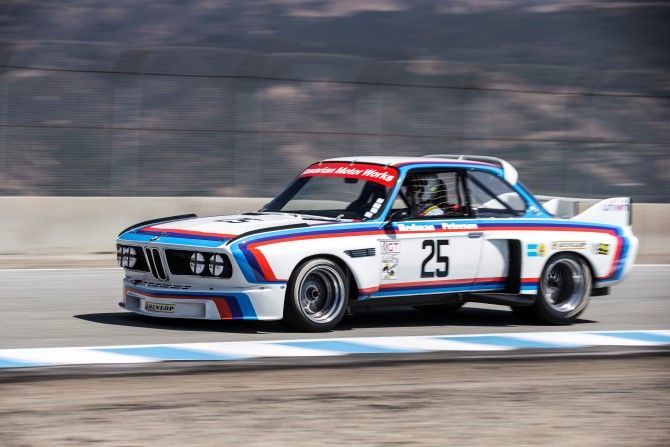 But it wasn't BMW's race winning ways that established BMW Motorsports, now known as simply BMW M.
What BMW did that others didn't was consistency, repeating the same message throughout the company. Where others ran its racing operations as a separate activity, BMW bridged the gap between its racing cars and its regular road cars, and Lutz did it not just with cars, but with clever use of branding.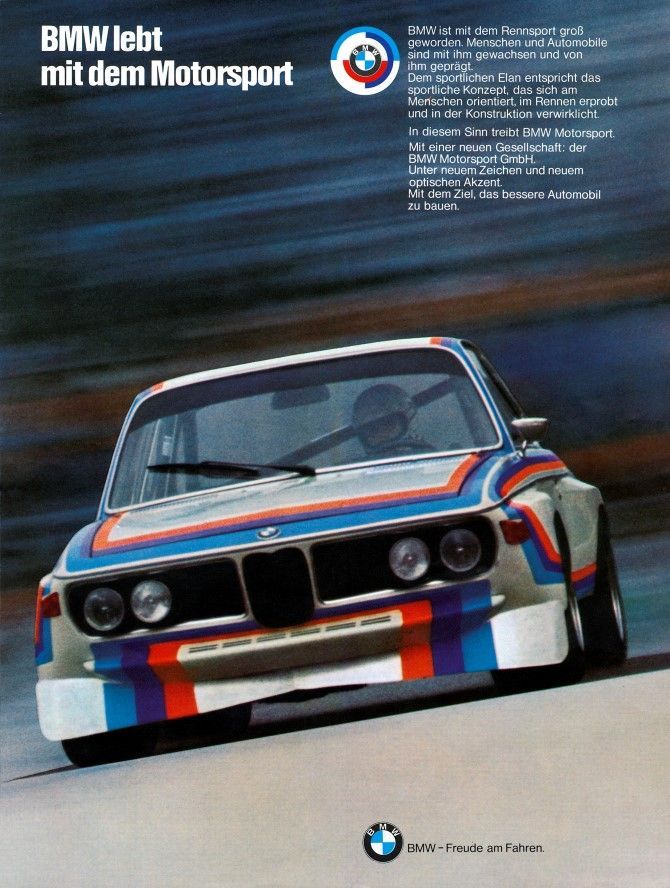 BMW was the first company to use a consistent graphic for its racing team and consumer marketing. Everything from the race car to the transport vehicle, to the key tag, to newspaper/magazine advertisements, had the same tri-colour BMW Motorsports logo - blue, violet and red on a white background. The first logo for BMW M was different, but it had the same tri-colour scheme.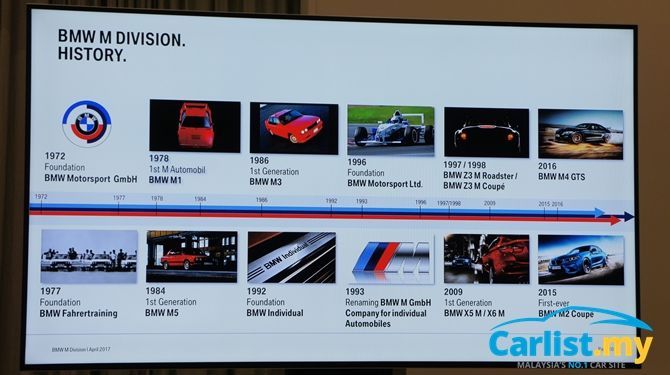 When the first M-badged cars like the M1 and the E28 M535i, and of course the legendary E30 M3 hit the showrooms and motor show stands, everyone knew what M stood for, and nobody confused BMW with British Motor Works.
But what's the use of having a performance sub-brand selling high performance models if nothing was done to improve the driver skills of its customers?
The BMW Driver Training was the first advanced driving school operated in-house by a car company. Established in 1976, the practice continues until today.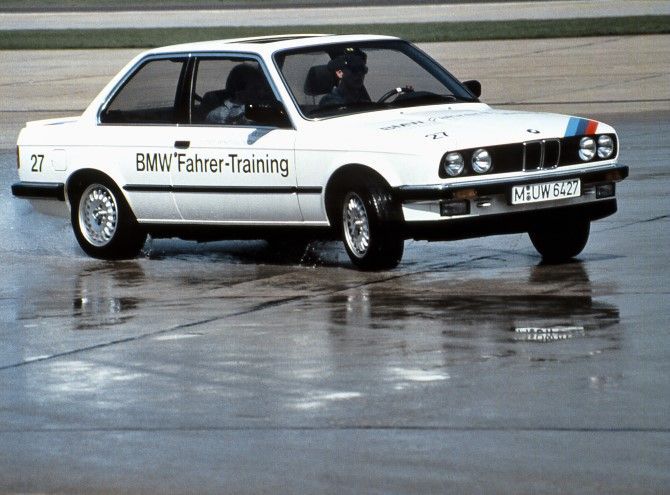 With the cars and the driving school in place, the next logical step for BMW was to merge its driving experience and brand experience activities in one location – and this was the genesis for the BMW Driving Experience Center in Incheon, Korea.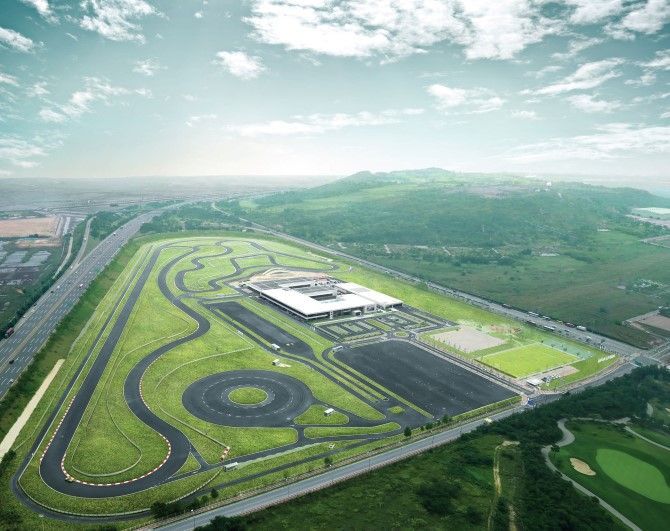 Earlier this year, we were given a rare opportunity to visit the Incheon facility, and to briefly sample a range of M Series models around its 2.6 kilometre track, albeit with our pace controlled by a safety car.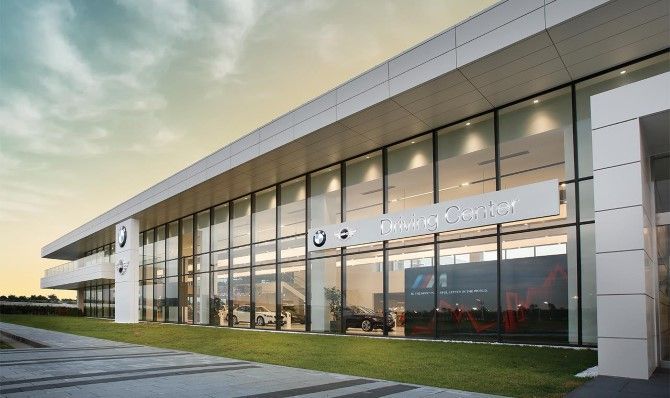 Unlike the track-only BMW Driving Experience Centers constructed earlier in USA and Germany, this Driving Experience Center in Korea is the first to combine both a driving track and a dedicated brand experience centre - BMW doesn't like to call it a showroom because it's focused on branding rather than sales.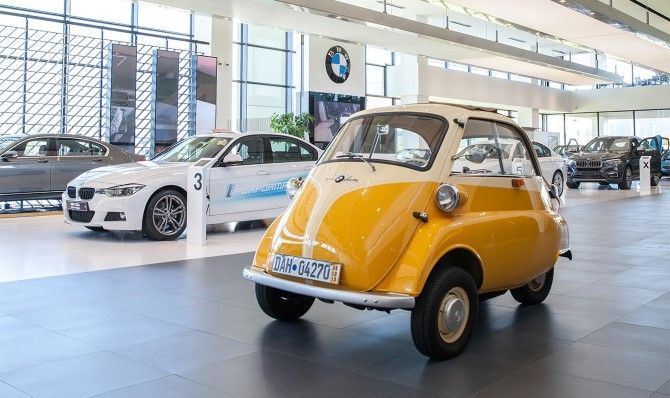 Here, visitors are welcomed to browse through BMW models on display without having any sales person walking up to them.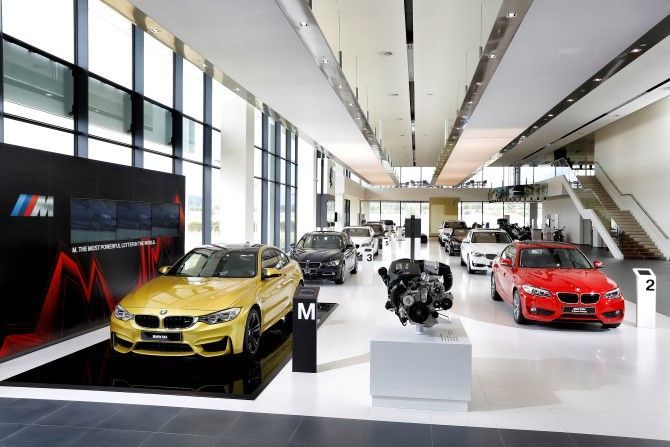 It even holds activities that brings no immediate return in sales but instead seeks to create desire amongst the next generation of customers, like these car crazy Korean kids in the video below (enable Closed Caption option for subtitles).
The center's proximity to Incheon international airport also allows BMW owners to drop off their BMW for maintenance work before catching their flight.
To date, the only other country such a BMW facility exist is Japan. Both Japan and Korea are two of BMW Group's largest markets in Asia outside of China, ranking among the top ten. Japan sells about 70,000 BMW and MINI brand vehicles annually, while Korea sells about 50,000.
The first order of the day in our half-day long visit to centre was experiencing the track with a fleet of M3 and M4. Of course, everyone were jostling for the M4s.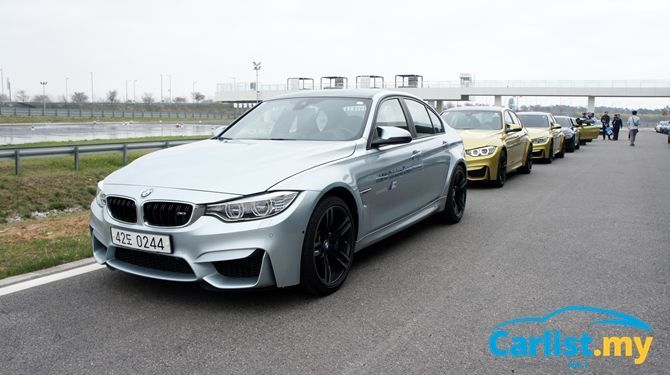 The objective was not about pushing the cars to its limits, or competing with our peers to set the fastest lap time, so we were given strict instructions to follow behind a safety car ahead.
The M4 drives like everything you expected. Prod the throttle and the beast clears it throat loudly - twin turbochargers force compressed air into six 'breathing chambers' to produce 431 hp and 550 Nm. In this era of hypercars, such numbers don't raise eyebrows the way they used to, but BMW M cars are more about balance and less about winner horsepower wars.
Coming out of the last corner to start our first semi-hot lap, with the Driving Experience switch set to Sport+, a bit more finesse in throttle application is required to keep the rear planted.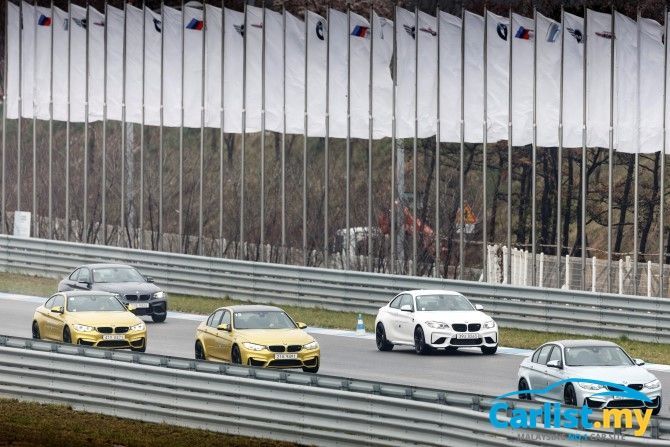 With the car pointed straight, I can now punch the throttle as we hurl down the long straight, hitting about 200 km/h before braking for a tight right-hander.
Round the twisty bits, the M4 is ready to dance and despite having a turbocharged engine, throttle response is linear enough for you steer the car with your throttle, up to a certain point that is, as I had intentionally left the DSC in M Dynamic Mode for limited traction control (allows for limited, controlled drifts), because I have no intention of becoming the headline of Korean newspapers.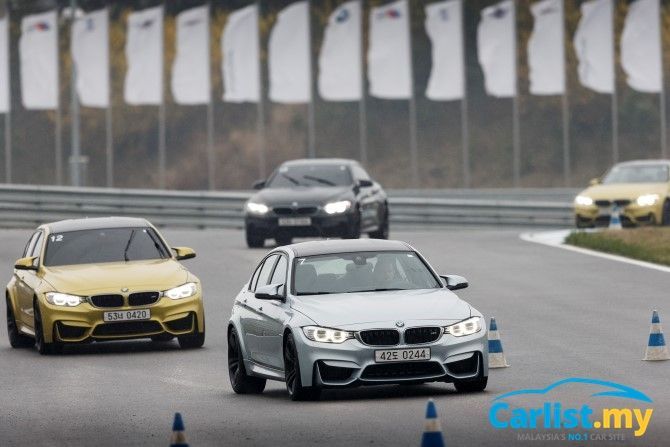 Before one gets a bit too confident about one's driving skills, it is worth remembering that the M4 is like that ever eager to please you college girl whom you've been paying her expenses for. Don't for one moment think you are that charming to the car.
All the heroic sideways antics, perfect-10 apex clipping moves, are made possible by the Active M Differential operating under the watchful electronic angels within the Dynamic Stability Control function. It's not you that's doing the work, it's the car. At some point, the laws of physics will take over faster than you can say f**k.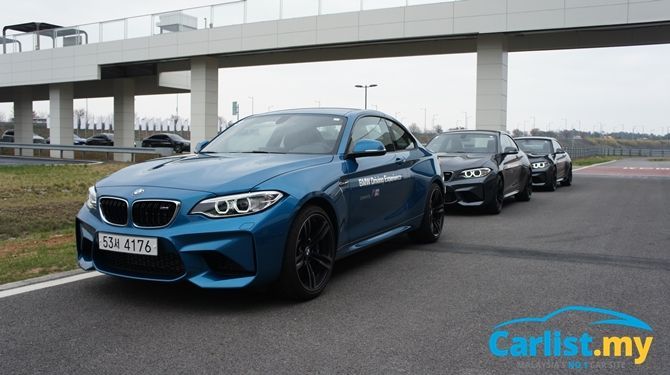 After the M4, we switched cars to the smaller, nimbler M2 Coupe. Instead of 413 hp and 550 Nm, we now have 370 hp and 465 Nm, pushed out by the same twin-turbo six-cylinder setup, but on a slightly different N-series engine as opposed to the M4's S-series engine.
With a shorter wheelbase, the M2 is a lot more frantic, much more ready to dance. On public roads, that's not necessarily a good trait but out here within the safe confines of a track, the M2 is so much more enjoyable than the M4.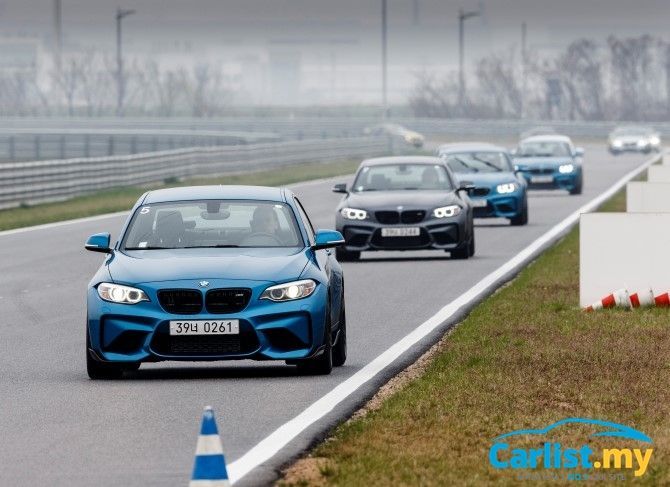 With less power, the M2 is also a lot less intimidating. However you would need good reflexes if you want to swing the tail a little, which we were not supposed to and being the obedient student driver I was, I merely 'lost control' of the car's rear, sliding from corner to another...which I blamed it on my inexperience in handling powerful rear-wheel drive cars.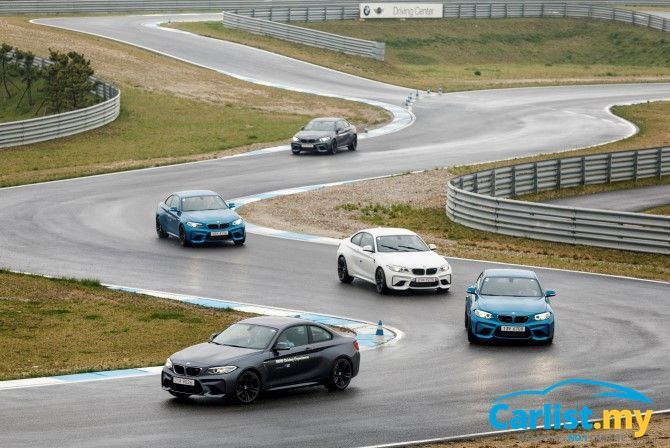 One drift too many later and safety car ahead radioed over the walkie talkie, "Watch out for the blinking DSC warning lights. If it blinks it means you are at the limit, back off the throttle." Oh well, it was fun while it lasted.
Between the M2 and the M4, it was the nimbler M2 that was a lot more engaging, and triggered the widest smiles.
Next up was a dry handling course, a gymkhana-like course for the M2. Of course, being the most agile of all M cars, precision driving in the M2 was not too difficult. Once again, the temptation to slide the M2 around the cones rather than cutting a clean line was just too great. There's no prize for the fastest time of the day anyway.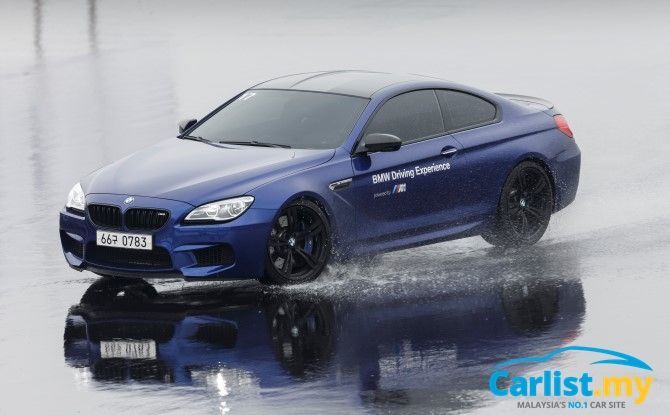 After that, we moved to a wet handling course, and were given three additional models to try, the M6 Coupe, X6 M and X5 M. I had a go in the M6 Coupe and it was such a handful on a wet surface.
With 560 hp and 680 Nm from the M6's 4.4-litre twin turbo V8, all transferred to just the rear wheels, it was quite impossible to exploit the M6's full potential. Full acceleration was nigh on impossible as anything other than the smoothest feathering of the throttle will trigger the DSC, cutting power momentarily, even then, you still have to countersteer to keep the car pointing straight.
Both the X6 M and X5 M were clearly the better choices for the task. Even in such wet conditions, pushing the X6 M and X5 M was merely a simple exercise of pointing to where you want to go, squeeze the throttle and let xDrive do its thing. Purists who argue that M cars should only be rear-wheel driven ought drive the M6 Coupe against these xDrive all-wheel traction M SUVs.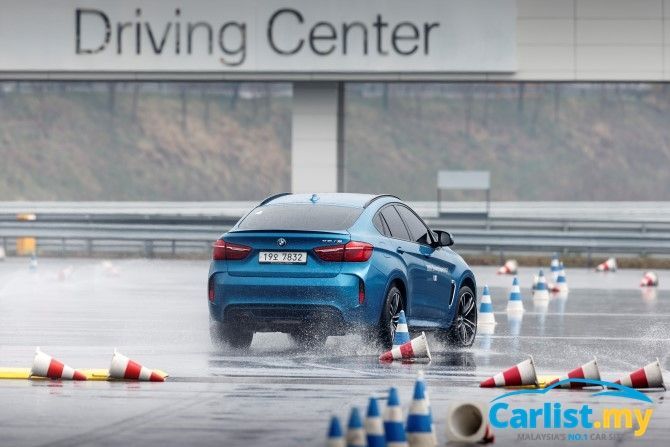 Today, most performance cars have reached an epoch where cars are just producing way too much horsepower, partly because consumers who don't know any better kept demanding for more power.
Electronic driving aids can only do so much and if we are continue this development path, all-wheel drive is the only way to keep driving forward. So it makes perfect sense for BMW's upcoming all-new F90 M5 to feature M xDrive.
In the near future, the hierarchy of BMW's M cars will be defined in finer detail to better differentiate between casual race-ready M cars, semi-serious race-ready M cars, and full race specs M cars.
Peter Quintus, Vice-President of sales and marketing for BMW M explained that unlike their peers (clearly digging at Mercedes-Benz's AMG and Audi's RS), M isn't just about bumping up the horsepower.
"Before any BMW model is given the M badge, the customer must be able to take the car racing. Engine performance, cooling, braking, handling, everything has to be able to cope with the requirements of competition use," explained Quintus.
This explains the difference between an M240i and an M2, and why some models like the M550d, despite being ridiculously powerful, is not considered an M Series model.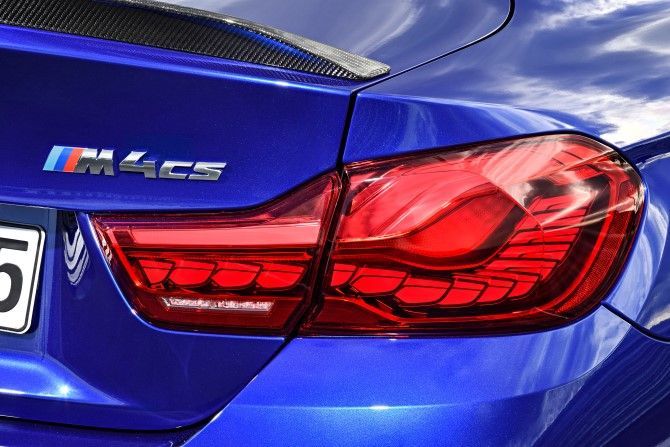 Starting with the recently launched M4 CS, BMW will progressively standardize its hierarchy of M cars into M Performance (i.e. M240i), M cars (i.e. M2), M Competition cars (i.e. M4 Competition Package), M CS cars (M4 CS), and GTS race cars (i.e. M4 GTS).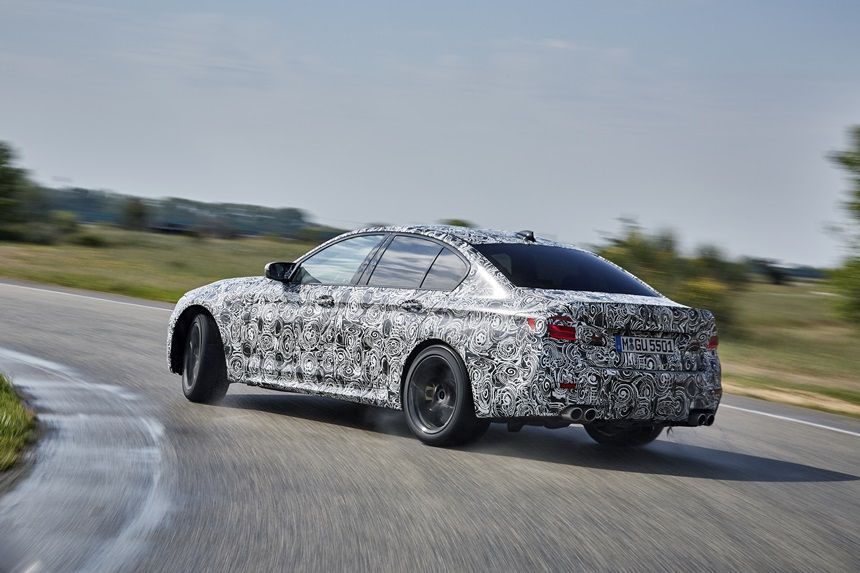 Soon, BMW will be launching an all-new F90 generation M5, the first M model with M xDrive, a variant of BMW's xDrive with an added function to switch between rear-wheel drive and all-wheel drive.
---
---
---
Comments