BMW Malaysia Adds Six New Charging Bays at Bangsar Shopping Centre
Auto News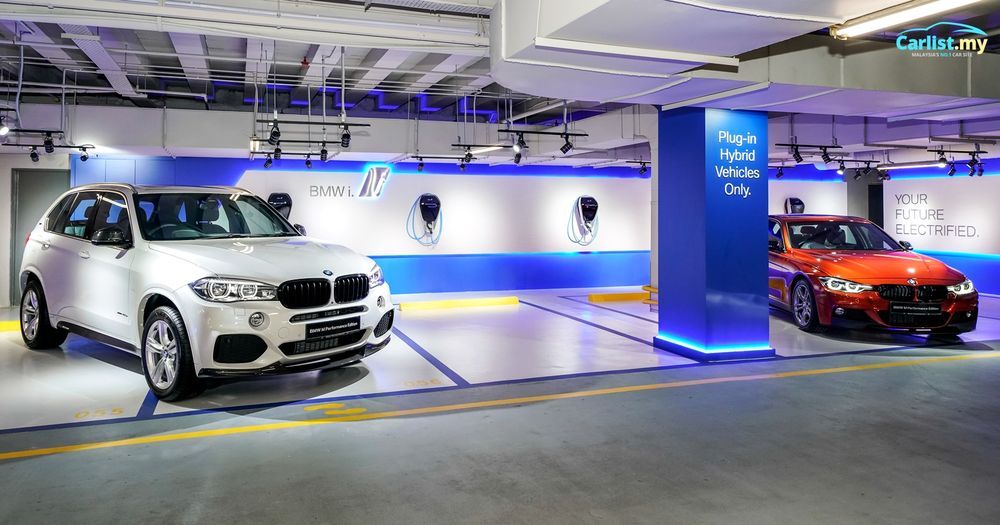 With the continuous growth of electrified vehicles in their portfolio, BMW Group Malaysia has just expanded their BMW i Charging facilities, adding six new charging bays at Bangsar Shopping Centre, Kuala Lumpur.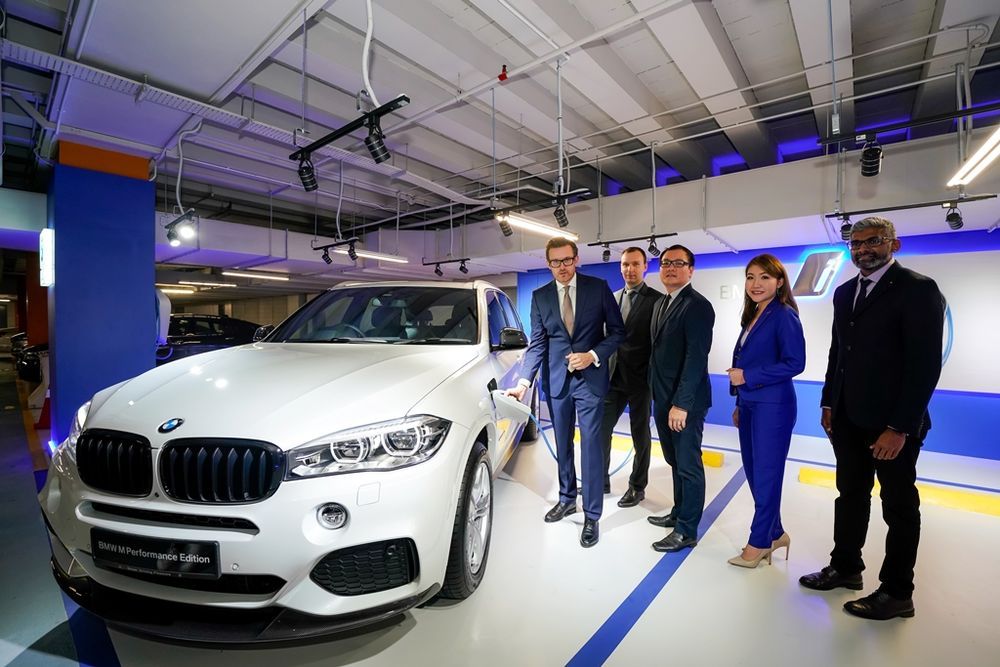 Harald Hoelzl, Managing Director at BMW Group Malaysia said, "2018 was a remarkable year for the BMW Group globally and we reflected this here with another year of record-breaking business performances for the eighth consecutive year with 14,338 vehicles delivered, a segment-leading growth of 13%. This reinforces Malaysia's position as a key market in the region for the BMW Group and we are truly humbled with this achievement."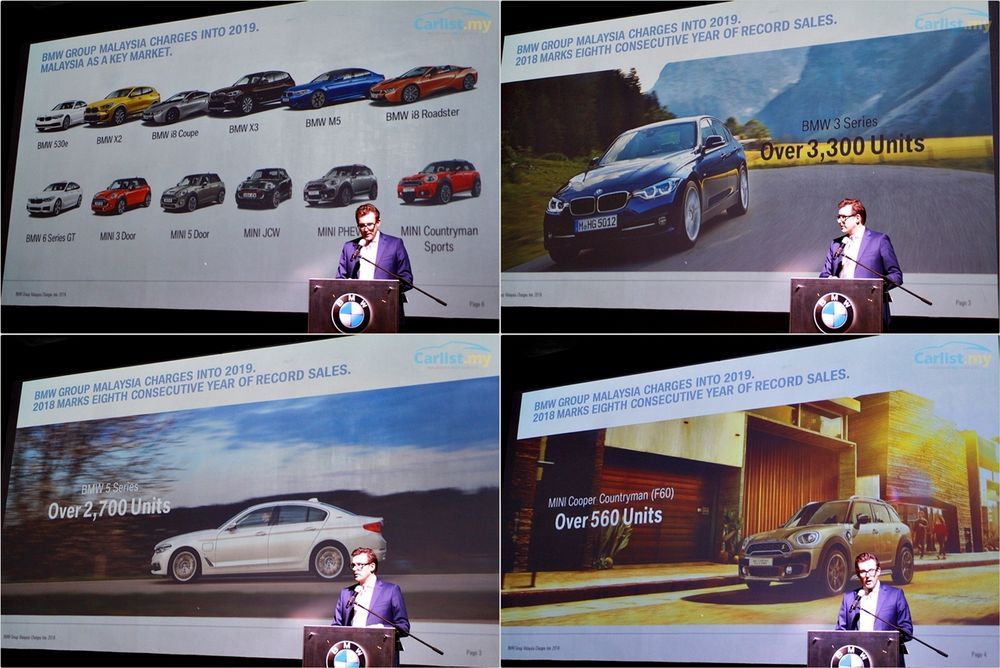 Last year, BMW Group Malaysia delivered a total of 14,338 vehicles, where BMW vehicles saw an increase of 13% to 12,008 units. Sales of MINI were also at a historic-high, registering 1,200 units which represented a growth of 18%.
Hoelzl added that BMW Malaysia's portfolio of Visionary Mobility vehicles accounted for over 57% of deliveries last year with over 7,500 Plug-in Hybrid variants of BMW and MINI vehicles making their way to homes across Malaysia in 2018.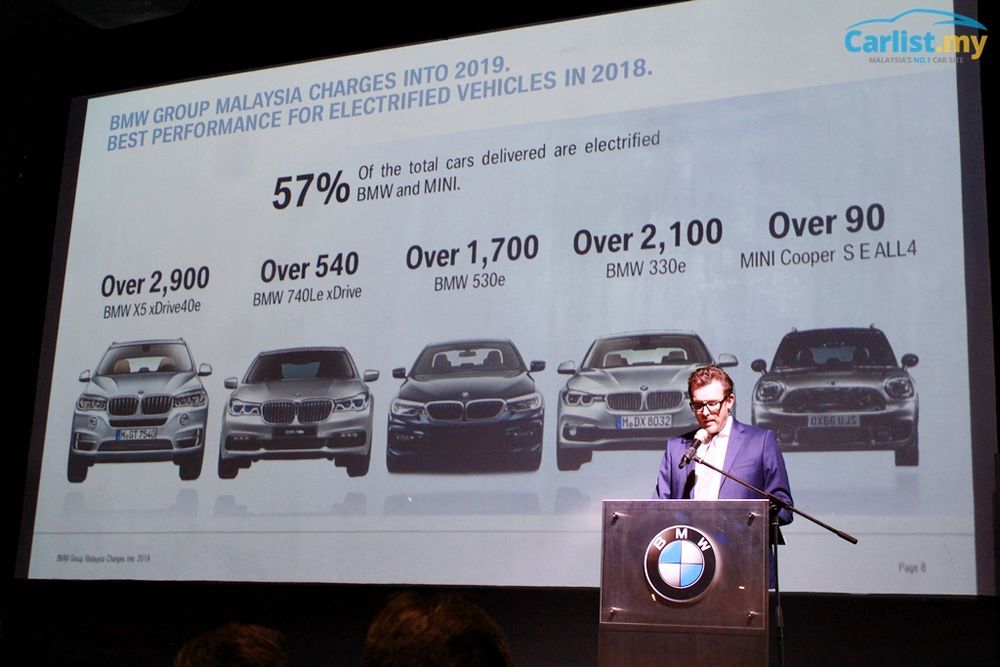 "As the country's leading provider of premium electrified vehicles, we are constantly driving initiatives for innovation, local assembly capabilities, awareness on new and clean technology for the automotive industry as well as helping develop the infrastructure for electrified premium vehicles in the country. We began working on these initiatives with the Malaysian Green Technology Corporation (GreenTech Malaysia) as early as 2015 and we have also developed projects on our own with our network of dealerships across the country," said Hoelzl.
The six new BMW i Charging bays are located at parking level LG, conveniently close to the escalators to the shopping level. These facilities join BMW Malaysia's growing network of charging points and the broader infrastructure, with the most recent being the ones at Ramada Plaza, Malacca. Other BMW i Charging facilities are:
The BMW ChargeNow service, which is offered as part of the BMW 360° Electric programme, grants straightforward access to partner charging facilities like ChargEV, where customers can enjoy 24/7 support and access to all charging locations in ChargEV's growing network nationwide.
---
---
---
Comments