BMW Unleashes the 2015 BMW M4 GTS, 500hp – 600Nm – 700 Will Only be Made
Auto News Less than two months after the debut of the M4 GTS concept at Pebble Beach and three weeks after the concept's preview here in Malaysia, BMW's M Division has rolled out their new baby to the world, the M4 GTS. Built to celebrate the 30th anniversary of the BMW M3, M GmbH will only be making 700 examples of this road-going racer.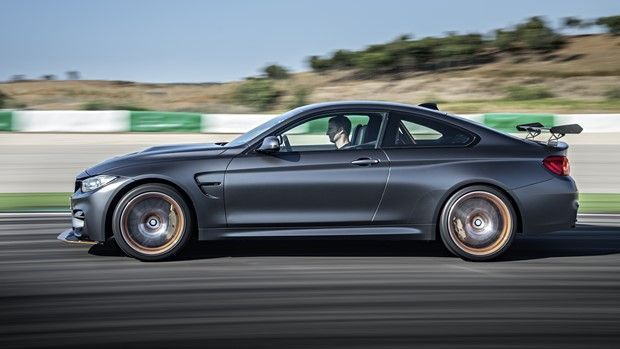 If you are familiar with the concept car, the M4 GTS looks pretty much the same with its sinister matt paintjob, stunning 666 M Styling forged rims in Acid Orange, OLED-equipped rear lights, and the liberal application of carbon fibre all round. What is a surprise is the performance figures.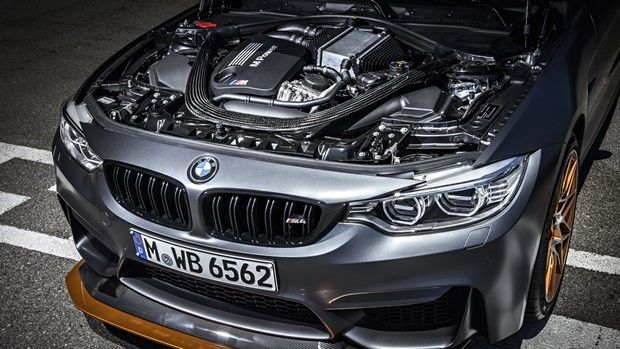 Using the same 3-litre turbocharged inline-6 engine from the M3/M4, the eggheads at the M Division has managed to turn up the power output from 431hp and 550Nm of torque to 500hp and 600Nm, thanks to the use of water injection. With that much power on tap, all of which is sent to the rear wheels through a standard-fitted 7-speed M Double Clutch Transmission (M DCT), 0 to 100km/h is seen off in 3.8 seconds, 0.3 seconds faster than the standard M4, and capable of hitting its speed limiter which has been raised to 305km/h.
Even though the engine now delivers 69hp and 50Nm more, M GmbH says that the M4 GTS returns an EU test cycle rated fuel consumption figure of 8.3L/100km, the same as the standard M4.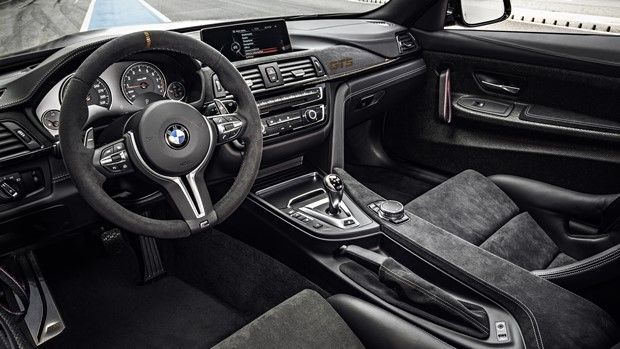 With more power added, the engineers at M also worked to remove more weight through the use of new carbon fibre components such as newly designed bonnet, roof, boot lid, adjustable front splitter, adjustable rear wing, and rear diffuser. The lightweight rear wing itself is propped up on intricated CNC-machined lightweight aluminium mounts. Weight shaving measures also extends to its exhaust system, which now uses a titanium muffler that is 20 per cent lighter than before, and delivers a more 'emotionally rich' soundtrack.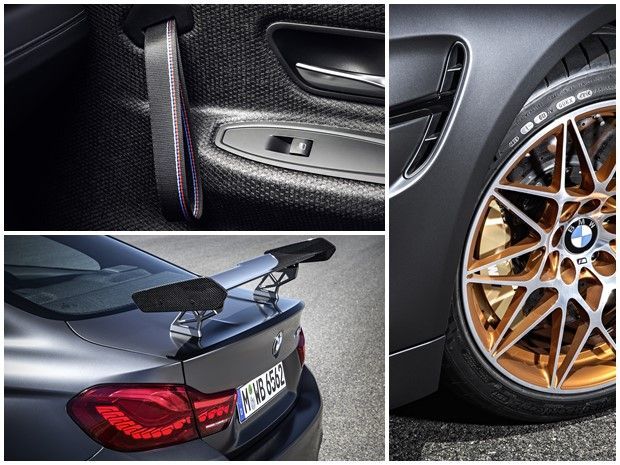 Inside the M4 GTS, M GmbH certainly didn't hold back in imbuing it with a racing character and finding more avenues to bring the weight figure down. There is now fixed carbon-fibre M bucket seats, a lightweight centre console, lightweight rear seat panelling and boot area partition, and special lightweight door and side panel trim which includes door pull loops. In place of the rear seats, the M4 GTS features an Alcantara trimmed glass-fibre-reinforced plastic shelf and a rear-panel in carbon-fibre sandwich construction, both of which contribute to a 40 per cent weight saving.
With all those weight trimming measures, the BMW M4 GTS weighs 27kg less than your standard M DCT equipped M4.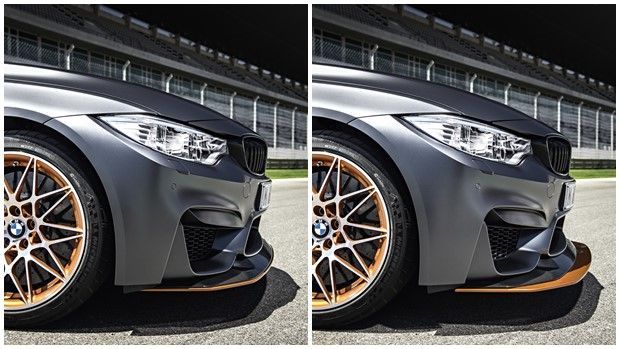 When it comes to the business of keeping all that power in check, the M4 GTS's eye-catching rims are wrapped in sticky Michelin Pilot Sport Cup 2 tyres, which has been adapted specifically for the M4 GTS. To suit the demands of track work, the M4 GTS is bestowed with three-way adjustable M coilover suspension, with lightweight M carbon ceramic brakes that offers a well-defined pressure point and able to take heavy track abuse.
However for those who wants a more extreme interpretation of the M4 GTS, BMW M would only be too happy to fit the optional Clubsport Package that includes a roll bar in Acid Orange behind the front seats, a race-specification six-point harness, and a fire extinguisher.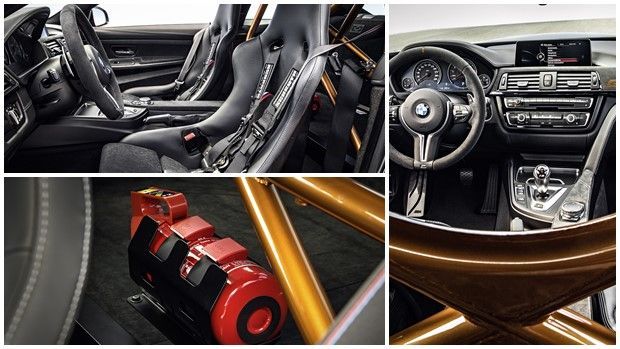 If that doesn't get your interest going for the M4 GTS, M GmbH's boast that this special edition M4 is capable of achieving a lap time of 7 minutes 28 seconds around the Nürburgring-Nordschleife, might do the trick. The M4 GTS is expected to make its public world debut at the upcoming 2015 Tokyo Motor Show later this month.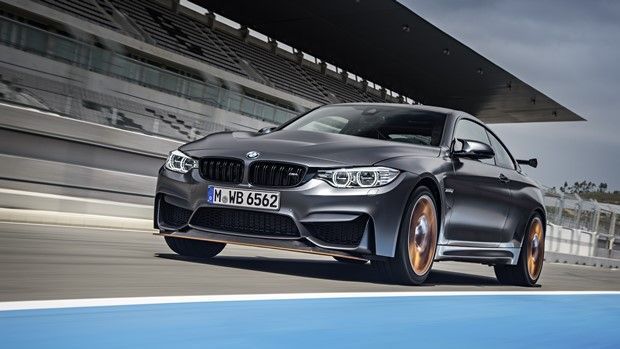 ---
---
---
---
Comments