BMW Unveils Updated 5 Series (G30) For 2020 - Looking Pretty Familiar
Auto News It's been a busy week for BMW as the Munich-based automaker announced a series of updates to a number of cars, but the most prominent of those is the G30 5 Series. The executive saloon has always been a very strong contender in its class, and with the model now surpassing 3 years of production, it's time for an update.
For the 2020 model year, the 5 Series receives a mild facelift and an improved feature set over the car's debut. This entire exercise is referred to as a Life Cycle Impulse (LCI) in BMW's own lingo. And last time we saw that happen was on their flagship saloon, the 7 Series, which was subject to a rather major nip and tuck.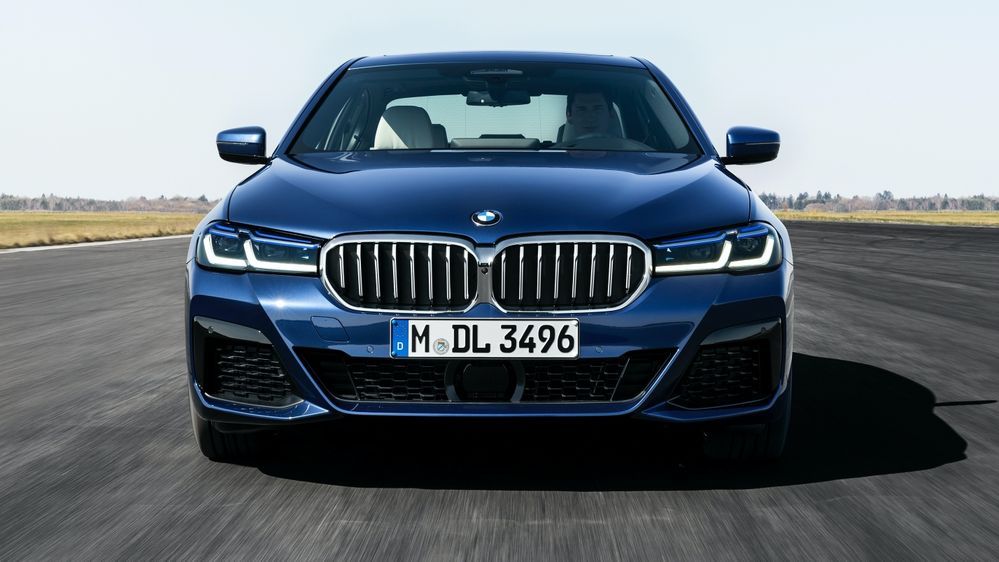 Curiously, the G30 hasn't been on the receiving end of some trickle down design. Instead, it resembles the smaller 3 Series more than ever. Clearly, those redesigned headlamp clusters play a big part in that, and its kidney grille nose has been left largely untouched and kept at a conservative size, but is now noticeably more square shaped.
Speaking of those headlights, Adaptive LED illuminators are made standard throughout the range, but fancier tech such as BMW Laserlight remain an optional extra. Taillights are also mildly altered, described as "three-dimensional sculpted", and each 5 Series now gains trapezoidal exhaust tips.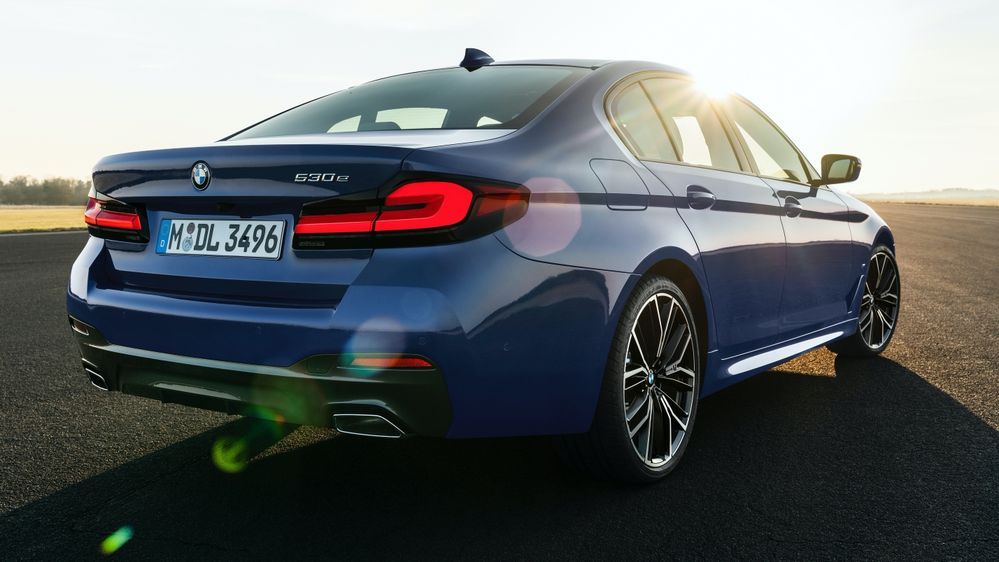 New wheels are also on the cards, ranging between 18 and 20-inches, including the semi-futuristic 20-inch BMW Individual Air Performance Wheels which are designed to be extra lightweight while minimising wind resistance. Those opting for the M Sport pack can also choose brake caliper accents to be finished in red in addition to the usual blue.
Powertrain packages have been largely carried over from the pre-LCI G30 5 Series, albeit with optimisations in direct fuel injection, the starting 520i's (currently priced at RM328,800) 2.0-litre turbocharged four-cylinder producing 184hp and 290Nm.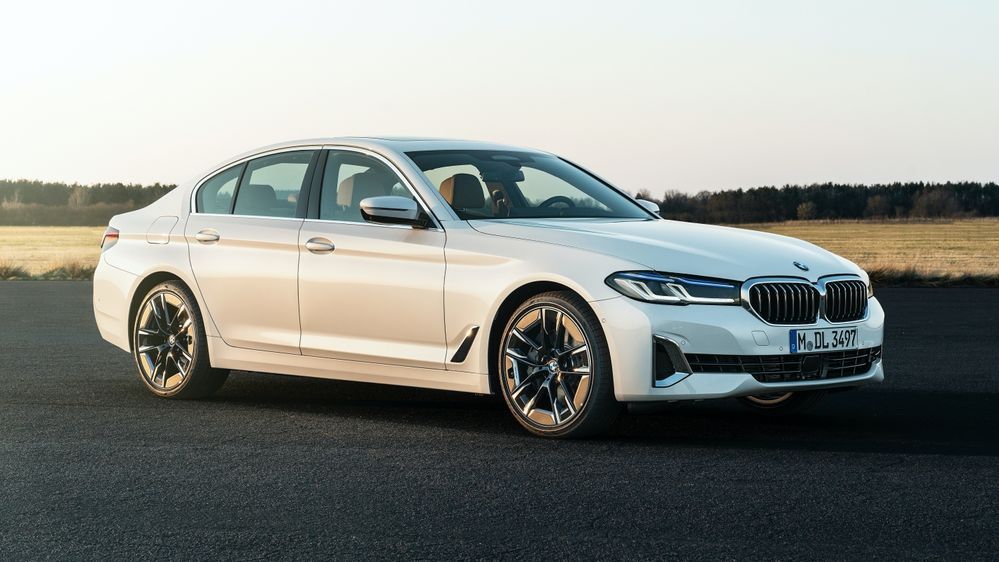 The 530i (currently priced at RM372,800) also remains level with 252hp and 350Nm from the powerful tune of the B48 motor. However, BMW are keen on supplementing all four and six-cylinder variants with a 48V mild hybrid system, though whether it will be included on cars sold in Malaysia remains to be seen.
In the new 530e (currently priced at RM338,800), things also seem a little resistant to change. For one, the 2.0-litre engine and PHEV hybrid system generates a combined output of 252PS and 420Nm. However, a new XtraBoost feature has been added to temporarily raise power to 292PS, which is always welcome.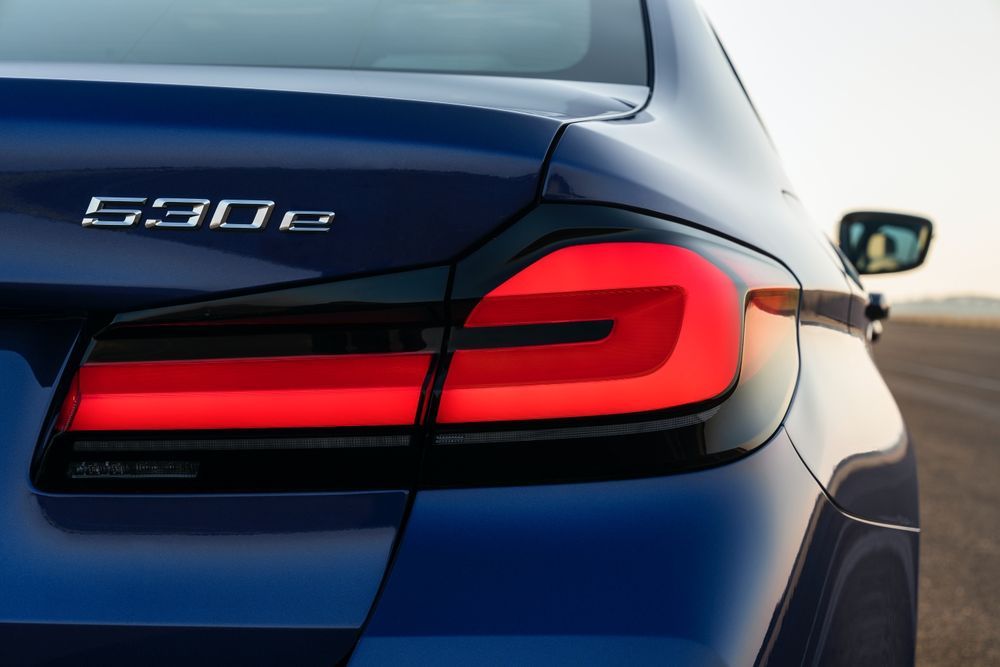 While we're on the topic, the more powerful 545e xDrive (available elsewhere starting November) has been given an interesting upgrade much like the one seen with the newest 740i Le. They've ditched the 2.0-litre four-cylinder turbo for a 3.0-litre turbocharged inline-6 which, when working with the hybrid motor, pushes out a combined output of 394hp and 600Nm as well as proper super saloon 0-100km/h time of 4.7 seconds, all while sipping between 2.4 – 2.1 l/100 km.
Inside, the cabin should be entirely recognisable to anyone with even a cursory familiarity with the pre-facelift 5 Series. Only the very perceptive might notice the slight change in switchgear finishes and slightly reconfigured controls on the multifunction steering wheel. Elsewhere, the changes are mostly under the skin.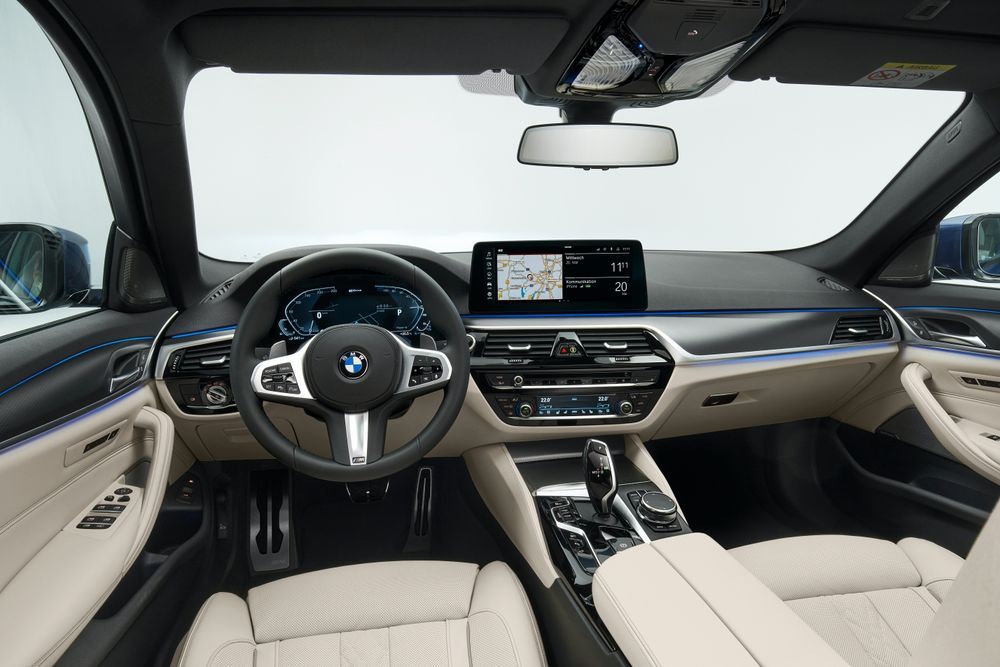 Each 5 Series' iDrive system now gets the latest BMW OS 7 software which, among other interface and feature additions, also includes support for Android Auto as well as Apple CarPlay. The system also marks the premiere of BMW Maps, a new first-party cloud-based navigation system boasting fast routes, precise arrival times, and real-time traffic info.
Meanwhile, the 5 Series' safety and convenience offerings have been expanded to include Reversing Assistant, something that made its debut in the 3 Series that allows the car to intelligently (and autonomously) backtrack from a difficult parking situation.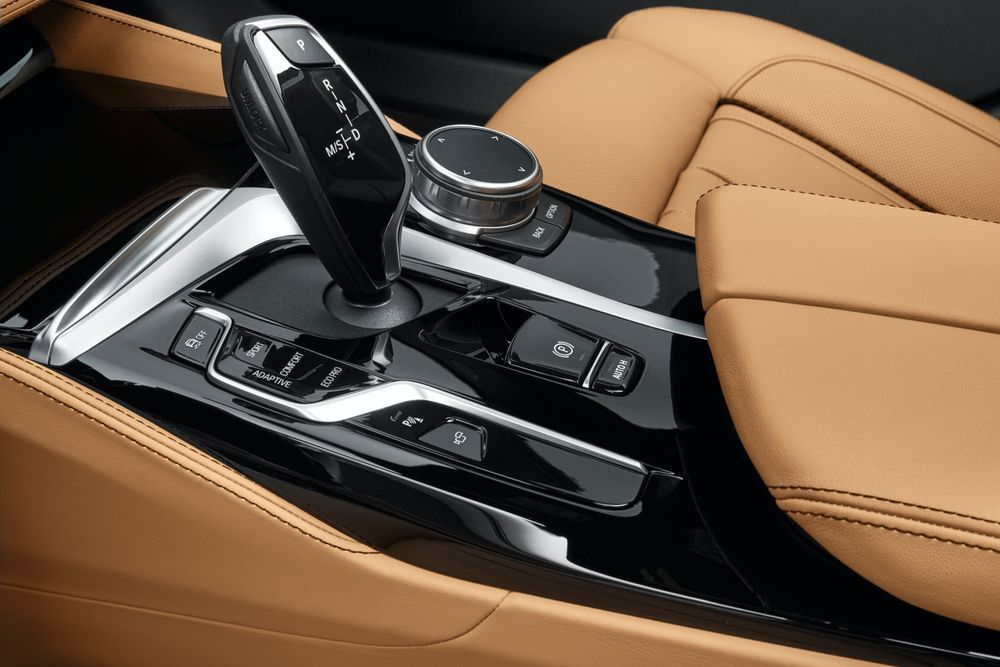 Expect an early 2021 Malaysian debut for the updated BMW 5 Series with more information on the local range to be available closer to that launch window.
---
---
---
---
Comments