2020 BMW 530e M Sport - Future So Bright I Gotta Wear Shadow Line
Reviews BMW always has something to prove with each iteration of their 5 Series as we always tend to expect more from the Munich bunch every time, at least compared to the cars that calls it a direct rival.
---
The Audi A6 and Mercedes-Benz E-Class might be better in some ways than their predecessors, worse in others, but no one's going to actually be personally impacted either way. That isn't the case with the 5 Series. For some reason, there are emotions tied to this car, and heartbreak can follow if expectations aren't met.
With the G30, or their 7th-generation car, they've honed the formula of a mid-size premium saloon down to a science, even played with that concoction to give it a little more character. But with the 530e, that zest and vigour might be overshadowed by its splitting its focus to electrified efficiency.
For RM338,800, it sits as the most technologically advanced 5 Series sold in BMW Malaysia's range but priced the middle of the 3 total variants, just RM10k more than the 'entry-level' 520i Luxury.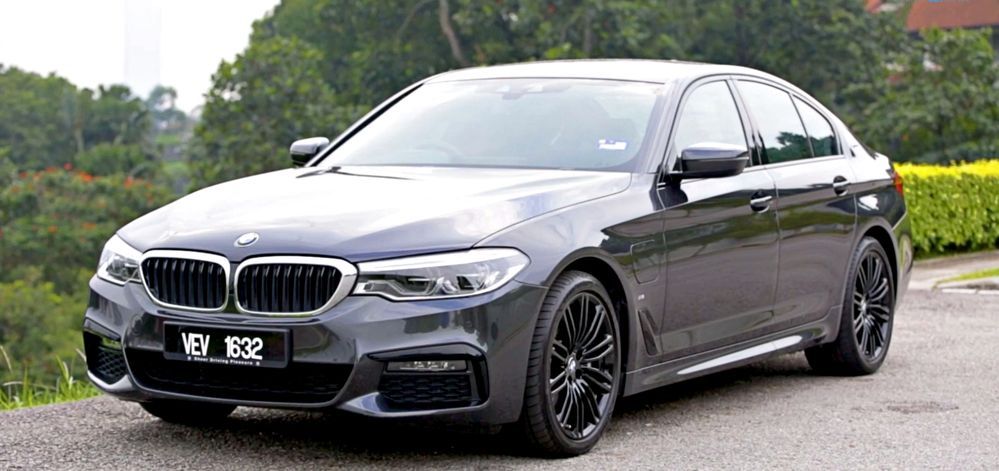 BMW 530e M Sport - Looks: Always Suited Up
They've dressed it up with the M Sport pack, too, which is fitted as standard to add some visual drama and sporting pretensions to the mix, but despite initially feeling this to be mismatched, I came to really agree with the combination. Even the dark gloss Shadow Line bits seem integral to completing the look, which made me even more curious why the kidney grille surrounds were allowed to be left in its typical silver chrome finish.
Black wheels never really appealed to me as a lot of them never seemed to be executed properly to complement the car rather than looking like the car is driving on floating wheel wells, but here the 19-inch M light alloy double-spoke 664 M wheels shimmer just enough to give it proper definition. They look good from a distance and up close, too, which is also something that can be said about the adaptive LED headlights.
Overall, the sprinkling of sporty touches here and there is done tastefully and effectively, but that isn't too hard when the G30 5 Series is already a handsome car to start with, though even carrying over plenty of design cues, it doesn't share the same level of effortless good looks the F10, the car's prior generation, possessed.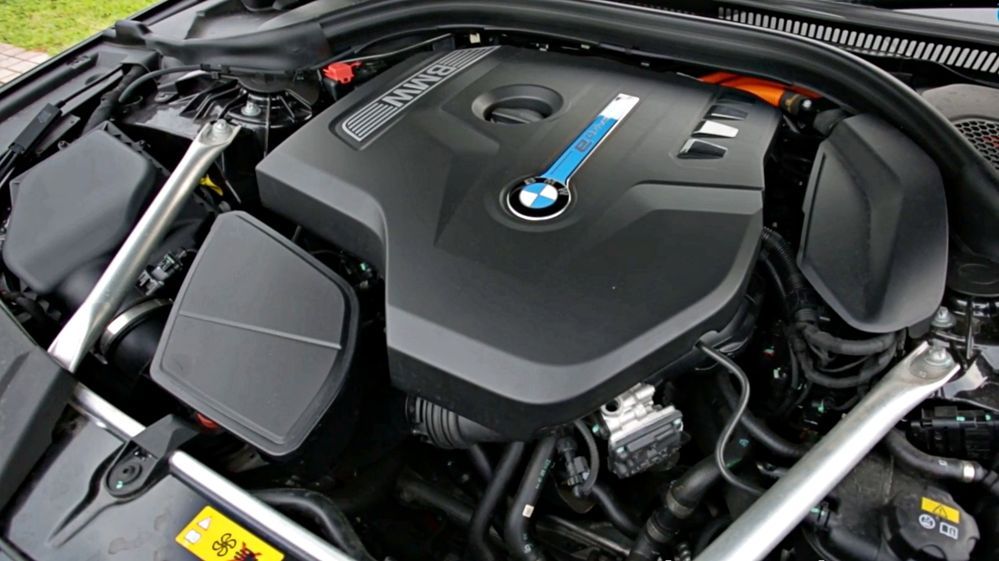 BMW 530e M Sport - Powertrain: (Mostly) Silent But Deadly
This thing is definitely not slow. Being a hybrid does also mean it rightly leans on the electric motor in most low-speed situations and every time it pulls away from a standstill, which lends it a very smooth, almost frictionless response in city driving that inspires a lot of confidence.
Out on the highway, you'll be glad to know that it's capable of traveling up to 140km/h without even invoking its petrol engine. On a full charge, you can expect a little under 50km of maximum zero-emissions range.
On paper, you'd think that BMW did not aim terribly high with this car's hybrid powertrain. For example, Volvo's S90 is able to produce a combined power figure above 400hp from the same set of raw ingredients yet here's the 530e being content with staying on the narrow path carved by the 530i.
In isolation, its 2.0-liter turbocharged four-cylinder B48 engine is tuned identically to the 520i's at 184hp and 290Nm. However, to bring it up to the level with the 530i's 252hp figure, the 530e leverages its electric motor to make up the difference.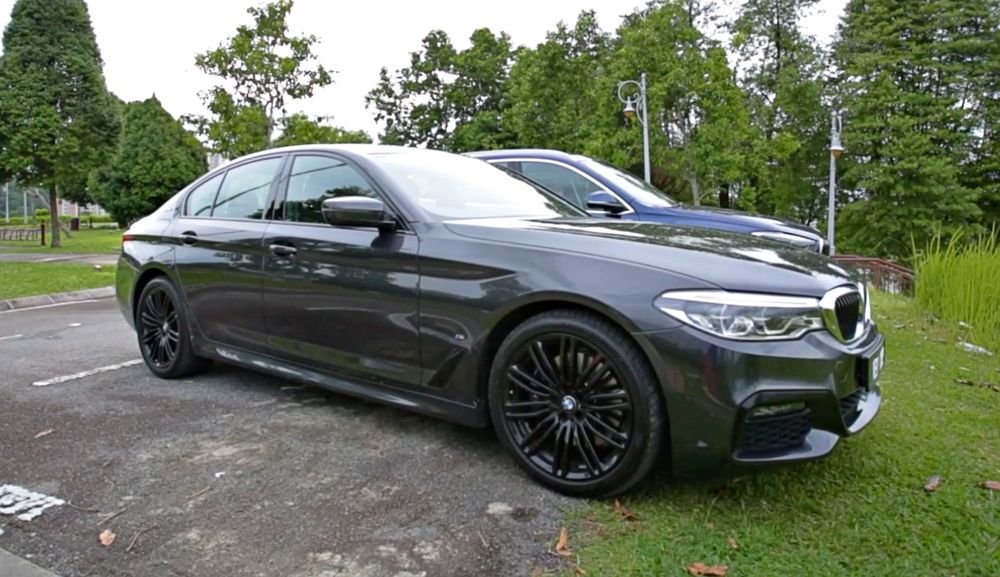 Thanks to its meaty electric motor that by itself generates 113hp and 250Nm (supplied from a 12kWh lithium-ion battery), the final combined torque number is raised to 420Nm from the 530i's 350Nm, but now power is identical and so is the advertised 0-100km/h sprint time of 6.2 seconds.
One does wonder why BMW went to such lengths to engineer 'down' the 530e this way. It feels like there could have been more to squeeze from the engine and e-motor combo, but they held back.
That doesn't get away from the fact that this is a mightily effective powertrain, though, eliminating all the low speed, low RPM fuss that shows the internal combustion engine's flaws.
At the same time, having the electric motor integrated into the ZF 8-speed automatic transmission means that the added power delivery feels natural as it's funneled to the rear wheels all the same for that characteristic BMW dynamic sensation, which the electrification certainly doesn't dilute. More on that soon.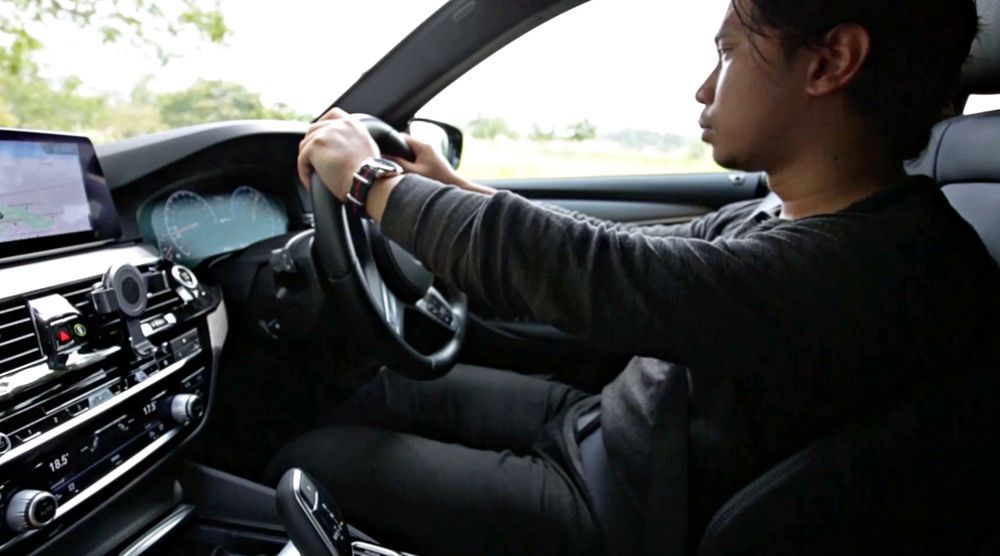 BMW 530e M Sport - Interior: Function First, Form Chasing
Stepping inside the G30 and it isn't necessarily the cabin's materials or build quality that strikes you first, though on those points it excels nonetheless. In my case, it was the sense of solidity that was most obvious, which is way ahead of the previous generation car. You can chalk that up to the new Cluster Architecture (CLAR) platform, which is an odd thing to notice when assessing a car's interior.
The automaker no doubt built on that by making small tweaks everywhere to reinforce that feeling of rigidity, though it won't be impressing those looking for the new or exotic. After all, this has a typical layout we've come to associate with BMW, but at its most refined.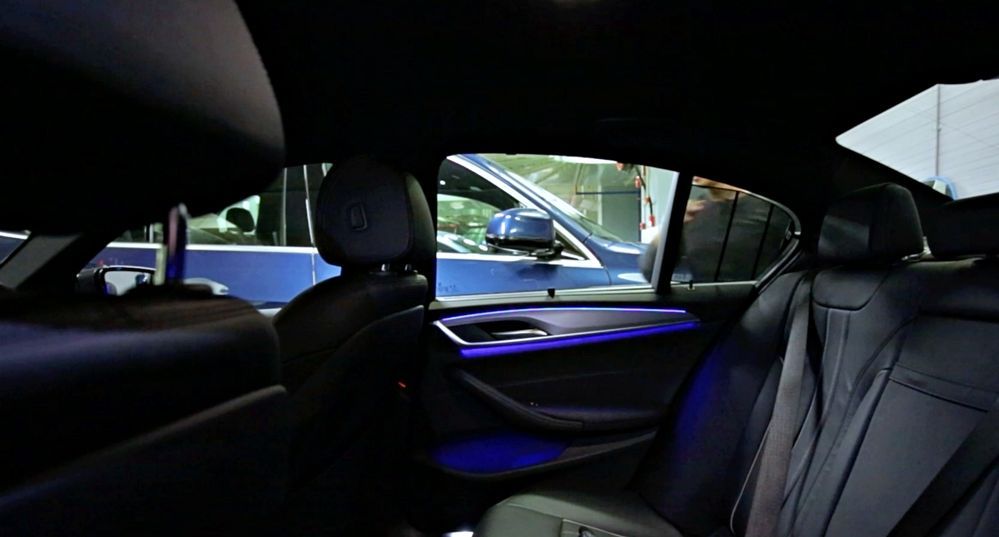 For the better, the 530e doesn't have anything fancy or distinctive to separate itself inside here, save for the eDrive button next to the gear selector, everything else is more or less identical to the 530i.
The black Dakota leather seats themselves are very comfortable with contrast stitching done in an off-white cream while a hard composite textured material (with tactile properties that resemble both metal and ceramic) is used to inlay the transmission tunnel and dashboard.
Sitting behind the wheel, the 530e, like its other variants, tends to cocoon you in a way that makes driving feel like an extension of your nature. That might sound incredibly corny, but that feeling isn't just limited to M cars. You can get nice and low with all the instruments falling within a short arm twitch.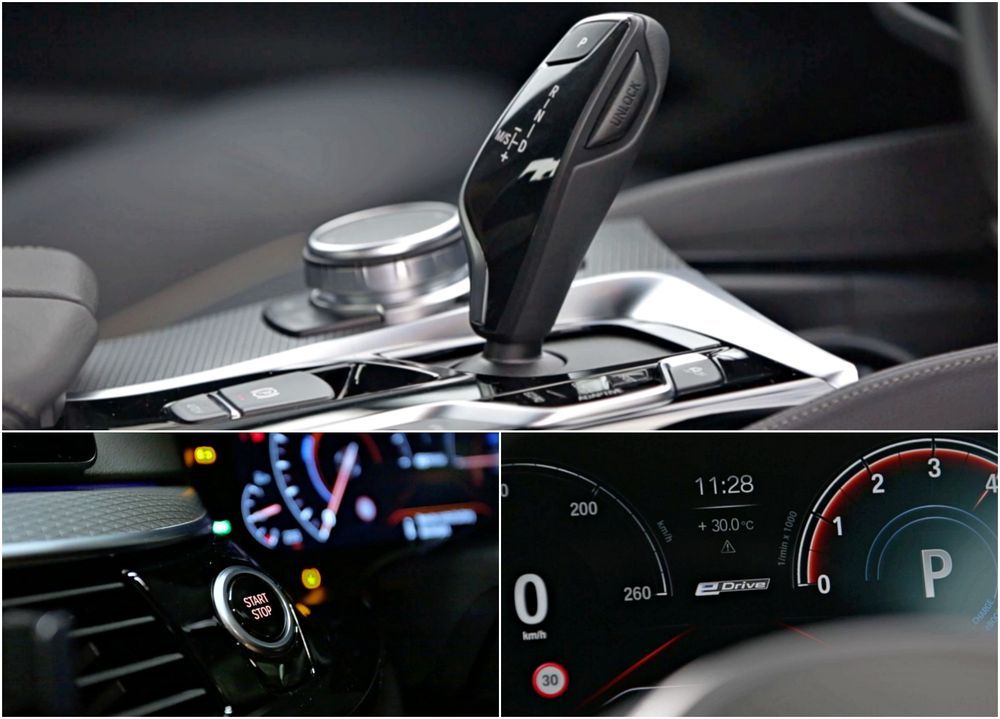 Driver and all passengers do also enjoy quad-zone climate control and all 11 options for the ambient lighting system, though it's only the former who might admire the excellent M Sport steering wheel. I'm very glad it's only here where the M logo is prominently displayed when they could've given into old habits and plastered it everywhere.
In terms of practicality, rear passengers will be exceptionally comfortable with ample space to get settled in, but the rear-mounted battery pack does intrude on boot space, losing about 100-litres of capacity over its non-hybrid counterparts to 410-litres. That's decent enough for a couple of big suitcases, and at least it does mean the powered boot lid now opens to a completely flat loading surface.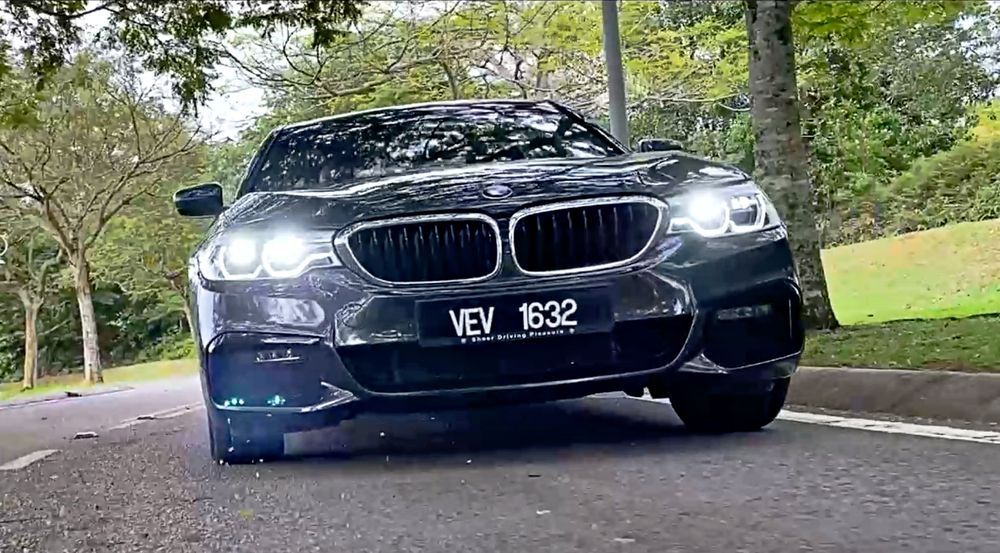 BMW 530e M Sport - Drive: Electrified, But Still BMW
With two motors - one electric, one combustion - coupled with all the additional tech and batteries to make it all work, the 530e weighs in at just over 1,700kg and certainly isn't the last word in lightweight efficiency.
Endowing a car with a complex hybrid drivetrain does hold the promise of greater fuel efficiency and some zero-emissions feel good factor, but it also runs the risk of tipping that balance that makes a good BMW memorable. Luckily, this hasn't happened to the 530e M Sport.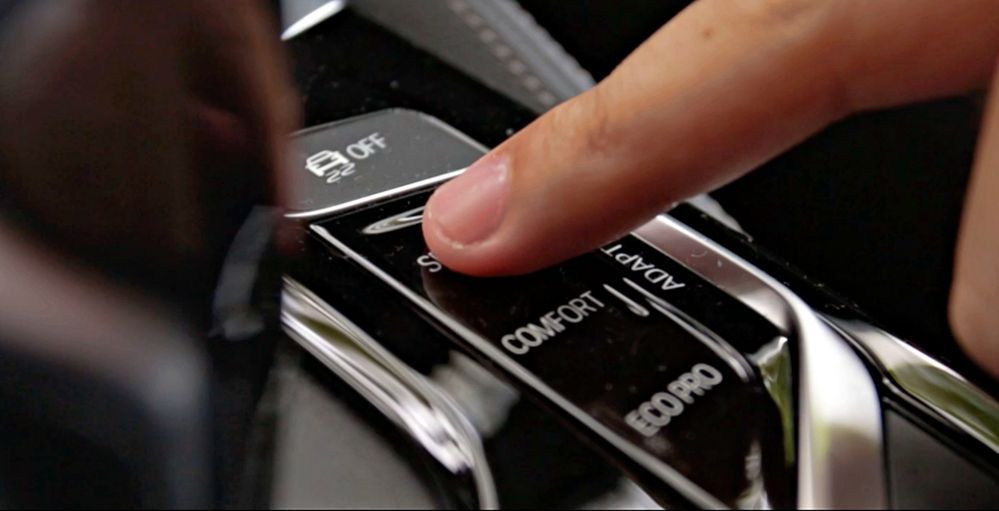 It drives pretty amazingly, and not just for a car so laden with tech. Show it a string of corners even while in Comfort mode and the 530e carves them up with style and composure to spare. That CLAR platform shines here too, displaying very high torsional rigidity for a superbly confident car to steer.
And once you do go past the apex, the combination of electric and combustion power will power you out without any fuss or hesitation. In fact, the e-motor makes it feel so much more responsive to throttle modulations that it's easier and more predictable to drive than the 530i. Find an open stretch and the mere 252hp and 420Nm can still pin you to your seat.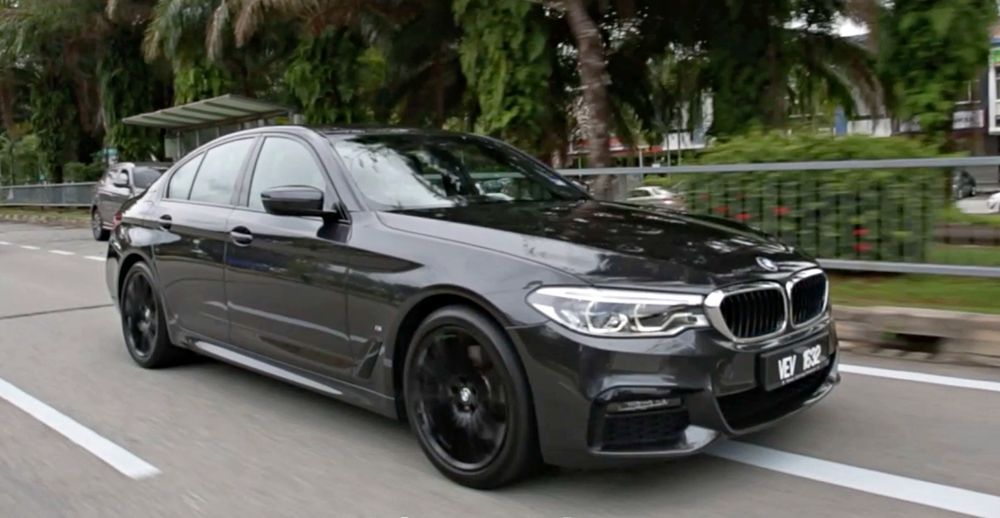 Unbelievably, the 'M Sport' does not seem to impede the Dynamic Damper Control in the least. Even in Sport mode, the 530e feels incredibly pliant and comfortable with similar characteristics to the G11 7-Series equipped with fancy self-levelling air suspension, all while providing sharp feedback to the driver. How this car drives boggles the mind a little bit.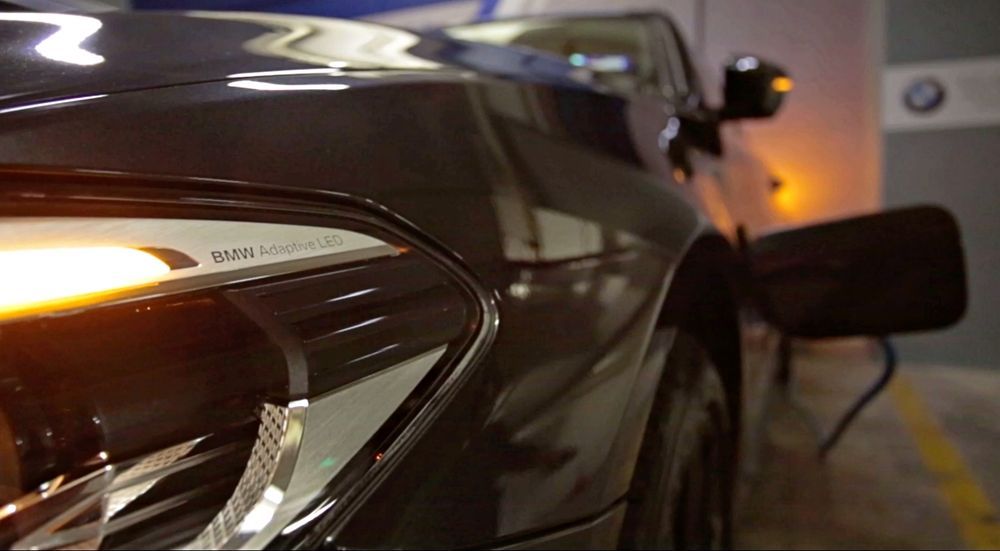 BMW 530e M Sport - Tech and Safety: Packed To The Gills
Naturally, tech on BMW's is always defined by the iDrive system. Here, the 530e accommodates a 10.25-inch touchscreen for most of the heavy lifting though, of course, the rotary dial is present here too for a less awkward infotainment user experience. Like the Navigation System Professional and in-built maps, the 12-speaker audio system punches above its weight too despite not having a brand name backing.
The OS 7 software itself is as intuitive and slick as ever though you'd definitely not want to attempt going through all the menus while on the move. There is Apple CarPlay built in this time but requires a USB hookup instead of a neater wireless connection. That being said, the dedicated smartphone slot up front doesn't include wireless charging either - disappointing.
I've some reservations about the way BMW chooses to display its digital instruments and gauges, which might take some time to get used to. The panel itself, though, is sharp and vibrant and also offers very helpful live electric range and charging information.
Speaking of which, the 530e's electric range meter never showed me any value above 30km during my time with it, even after freshly charging the car to 100% at a BMW-operated charging station, which is pretty far below the advertised 57km maximum.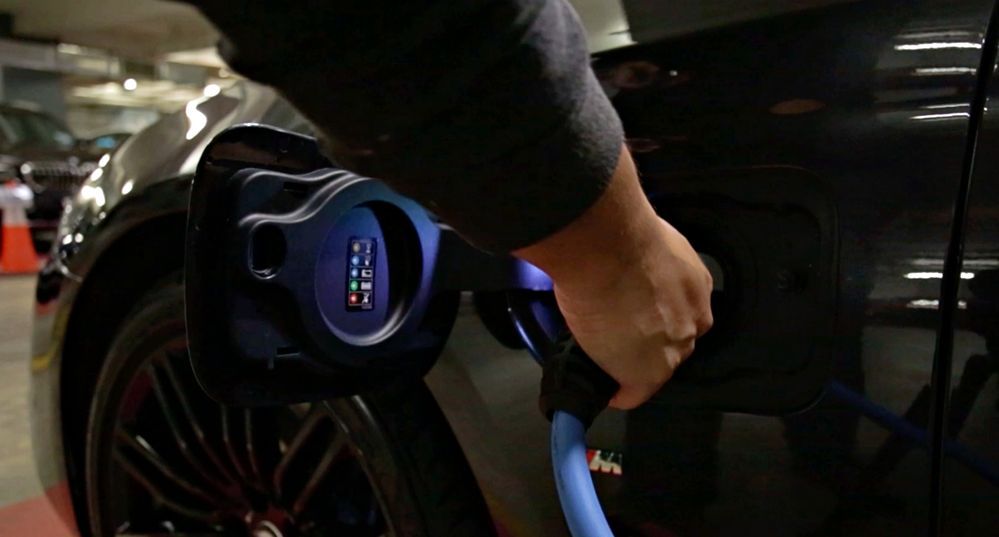 Add to that the relative scarcity of public charging stations and it's quickly clear that the included charging cable (to be plugged into a household socket) won't be of any use for condominium-dwellers like myself. For the most part, I relied on the Battery Control mode being set to 100% to essentially keep the dynamo on (as it might during regenerative braking) to replenish the battery charge while driving at the cost of higher fuel consumption. Definitely not ideal.
Once the battery was filled up, though, the appeal of the PHEV lifestyle became so much more apparent for both saving fuel and general driving enjoyment where it genuinely enhances the experience and fun factor.
Aside from that, the 530e comes equipped with the Driving Assistant package to bolster its already 5-star Euro NCAP safety rating, which bundles in some very welcome active safety features such as Autonomous Emergency Braking (AEB), Rear Cross Traffic Alert and Lane Departure Warning.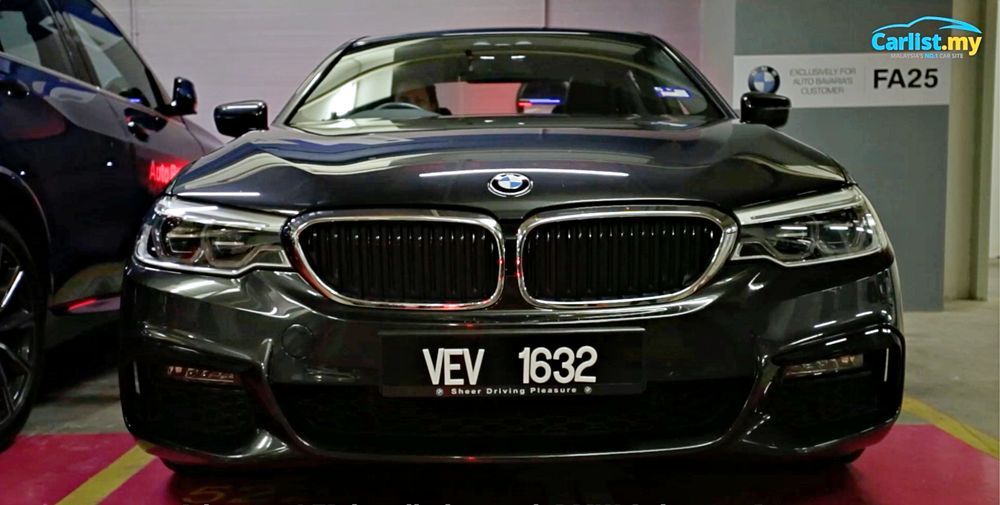 BMW 530e M Sport - Wrapping Up
The 5 Series lineage is undeniably in good hands with the 530e showing the way forward. Its plug-in hybrid powertrain not only endows it with great fuel economy but rewards drivers with a precision zero-lag booster that picks up the slack wherever the turbocharged 2.0-litre falters.
It's incredibly effective, but also adds to the overall package appeal that has always been a staple of the BMW 5 Series. Heavy and packed with technology as it is, the 530e still earns its M Sport stripes with superb dynamics and unwavering comfort. Best of all, at RM338,800, it undercuts the similarly specified 530i by a significant margin. As with everything, there are compromises with the 530e, but none of them are ever nearly hard-hitting enough to make you turn around.
---
---
---
---
Comments