Borgward Returns To Bremen With New Proposed Plant
Auto News Newly-resurrected automotive brand Borgward is plotting a return to its roots with a new production facility to be established in Bremen, Germany, where it once produced 1.2 million vehicles from the 1920s well into the German 'economic miracle' era.
Borgward controversially went bust in 1960s but was recently revived at the initiative of Christian Borgward, grandson of the original company's founder Carl F.W. Borgward, with the support of China-based investors.
An effort ten years in the making, the Borgward brand's return was first announced at the 2015 Geneva Motor Show followed by the premiere of its first model in 40 years, the BX7 SUV at the Frankfurt Motor Show of the same year.
Currently, the brand is headquartered in Stuttgart, Germany, but operates a plant Miyun near Beijing, China. The BX7 was launched for the Chinese market in June and has received 15,000 orders to date.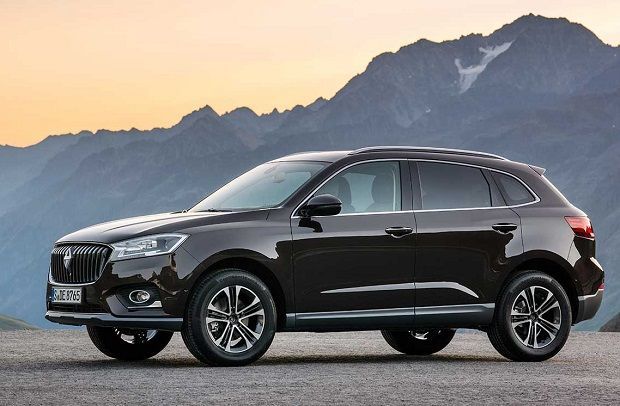 Exact location of the new Borgward plant in Bremen has yet to be determined, but CEO Ulrich Walker says that in-depth talks are currently being held with potential production partners, property owners, and the German State of Bremen.
The company is nevertheless optimistic to start construction of the facility in early 2017 with production ready to commence a year later.
Between 50 and 100 jobs will be created in the initial phase of the plant's operations. Borgward plans to create a semi knocked-down (SKD) manufacturing facility with an annual capacity 10,000 vehicles. The Miyun plant that was commissioned in mid-2016 will continue to serve as the global production home plant of the brand.
"Production will be designed from the ground up to flexible and organized in such a way that we can adjust – and thus increase – production output and the number of models to the demand at any time as we enter other European markets," said Ulrich Walker.
Borgward will return to Europe with a line-up of electric-powered SUVs, starting with the all-electric BX7 that will roll out from Bremen followed by electric and plug-in hybrid versions of the smaller BX5 and other models.
---
---
---
Related News Auto News
It's a name that you most probably have not heard of before because the company went out of business in 1961. But at its peak in the '50s and '60s, ...
---
Comments