German Brand Borgward Returns To Malaysia Under Go Bremen Motors
Auto News It's a name that you most probably have not heard of before because the company went out of business in 1961. But at its peak in the '50s and '60s, Borgward was the third biggest carmaker in Germany, behind Mercedes-Benz and Volkswagen. BMW wasn't even on a name to be reckoned with yet.
The story of how this storied German marque - started in 1919 in Bremen producing radiators and fenders before making three-wheelers and cars starting from 1924 - went out of business is filled with drama and conspiracies and requires a separate post to discuss.
We cannot confirm much about Borgward's history in Malaysia but we do know that they did at one time sold cars here in Malaysia. In fact, we understand that Dato Sri Ben Yeoh of Bermaz's first car was a Borgward.
After sitting dormant for decades, the Borgward brand was revived in 2008 by Christian Borgward, the grandson of founder Carl F. W. Borgward. The brand is now based on Stuttgart and counts China's Beiqi Foton as its financial backer.
Thanks to ready access to a Beiqi Foton's plant in China, Borgward sold more than 30,000 cars in its first eight months of operations alone.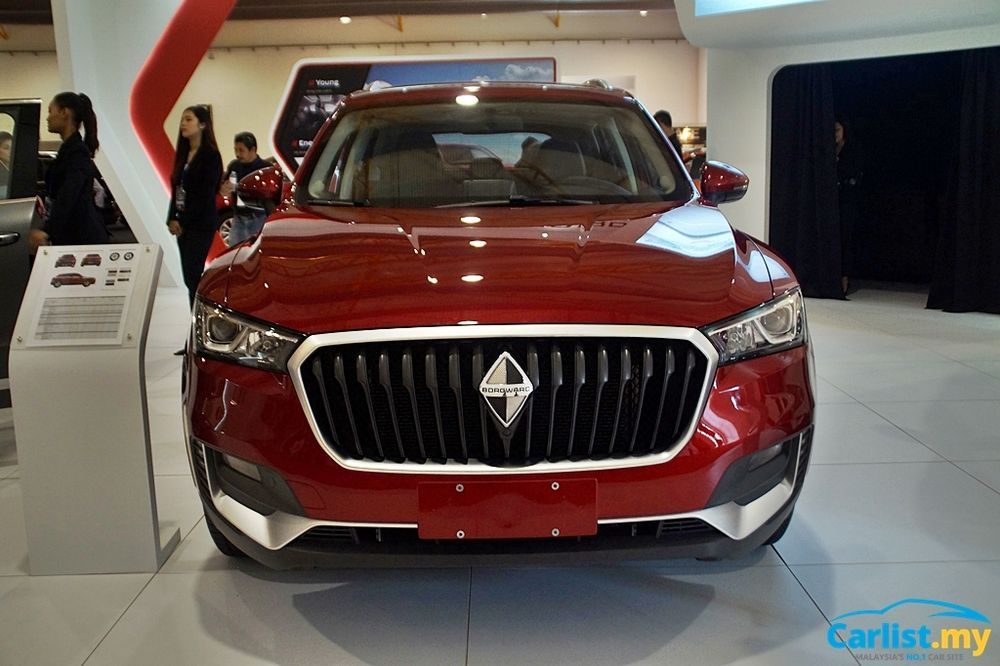 Borgward BX5
Spearheading Borgward's return to Malaysia is Go Bremen Motors, a sister-company to Go Auto, the distributor of China's Great Wall Motor's Haval brand of SUVs, another fast rising brand from China.
Speaking to representatives of the company at the ongoing MAI Auto Show in MAEPS, Serdang, Carlist.my learns that Go Bremen intends to launch the Borgward brand in Malaysia sometime in the third quarter of this year. Two models will be offered, the aforementioned BX5 and BX7.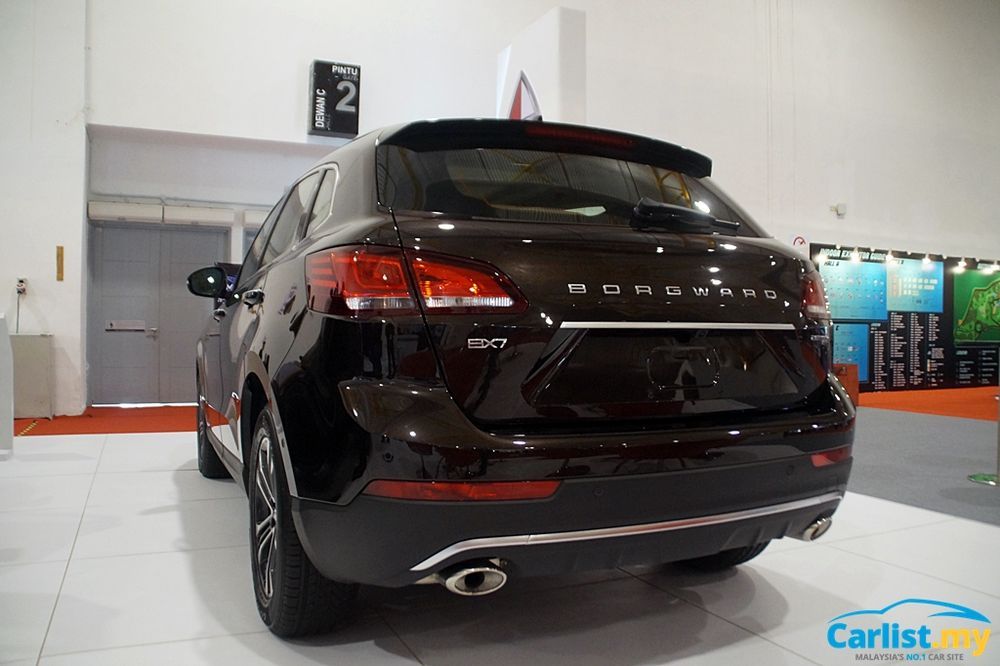 Borgward BX7
The seven-seater BX7 is powered by a 2.0-litre direct injected turbocharged petrol engine paired to a 6-speed automatic all-wheel drive transmission from Japan's Aisin Seiki, available either as a front-wheel drive or all-wheel drive. The forthcoming Malaysian market BX7 previewed at MAI Auto Show comes decently equipped; with seven airbags, electronic stability control, 360-degree camera, blind spot monitor, 8-speaker audio system, dual-zone automatic air-conditioning, leather upholstery, and power-adjustable front seats (driver and passenger).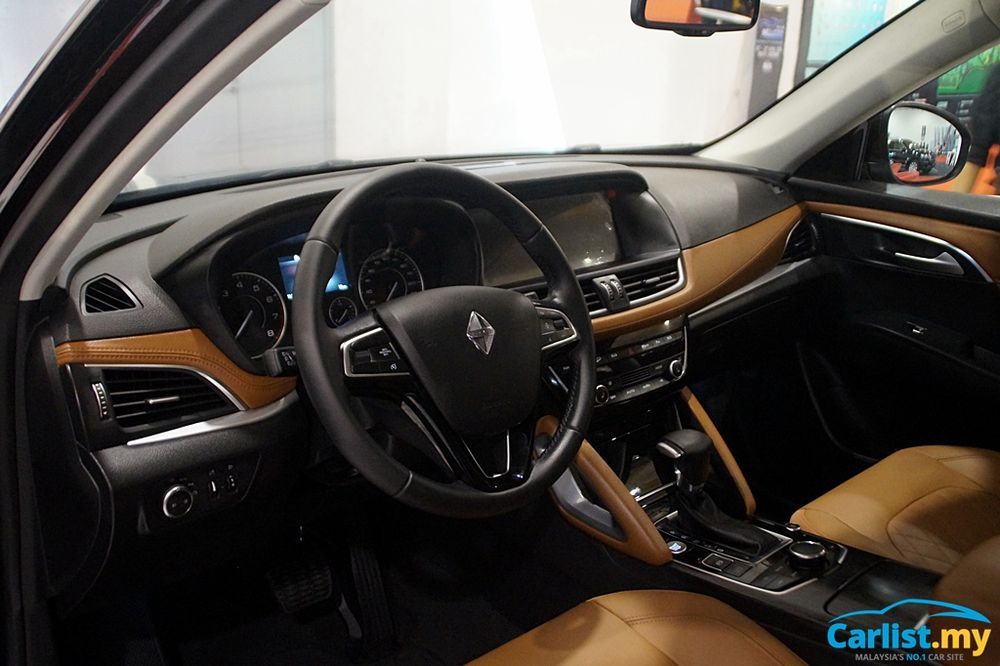 Borgward BX7
The smaller five-seater BX5 has two engine options – a 1.4-litre direct injected turbocharged petrol and a larger 1.8-litre of the same. It's available either as a front- or all-wheel drive, with a 6-speed automatic from Aisin Seiki. A 6-speed manual is also available for the base 1.4-litre 2WD model.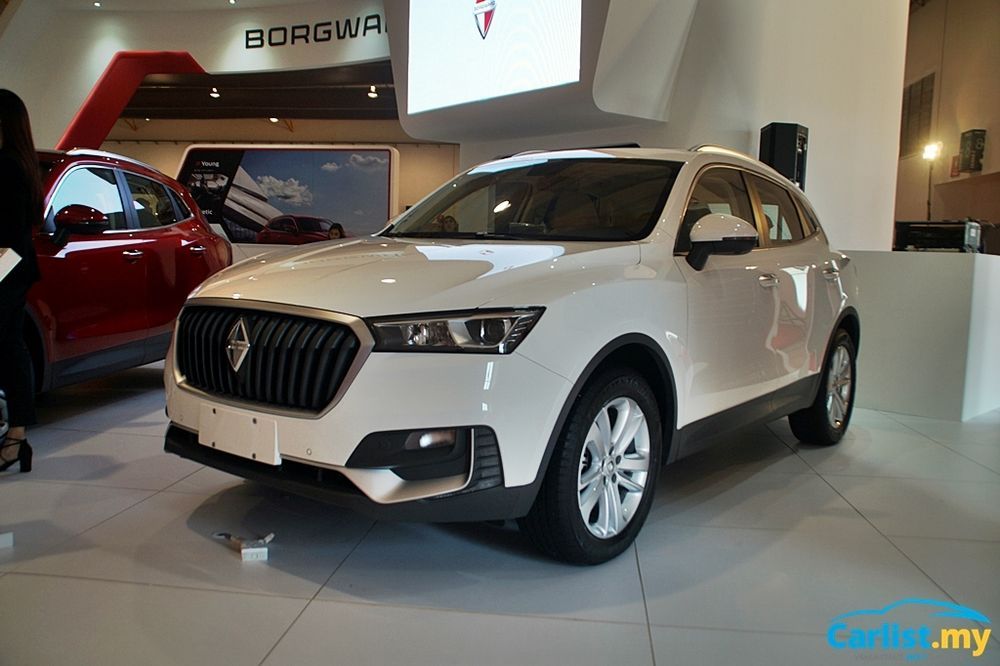 Borgward BX5
Initial models will be imported from China but Go Bremen intends to locally-assemble the cars at Go Auto's vehicle assembly plant in Gurun, Kedah.
---
---
---
Related News Auto News
Newly-resurrected automotive brand Borgward is plotting a return to its roots with a new production facility to be established in Bremen, Germany, ...
---
Comments