Bridgestone Sponsors World Solar Challenge 2015's Malaysian Team With Ecopia Tyres
Auto News Bridgestone in throwing in their support toward sustainable transportation and environmental causes by supplying the Malaysian Team entering 2015's World Solar Challenge.
They, Bridgestone Corporation, will be the title sponsor for the second year in the biennial race involving cars powered entirely by sunlight. This year's race, the 13th season, will take place from the 18th to the 25th of October and cover a incredible distance of over 3,000km.
The cars will traverse the unforgivingly hot landscape of Australia between Darwin in the Northern Territories to Adelaide in South Australia. Within the race, there will be three classes available – 'Adventure Class' for pre-2015 event vehicles, 'Cruiser Class' designed for practicality, and finally the more challenging 'Challenger Class' which requires participants to finish the distance in the fastest time.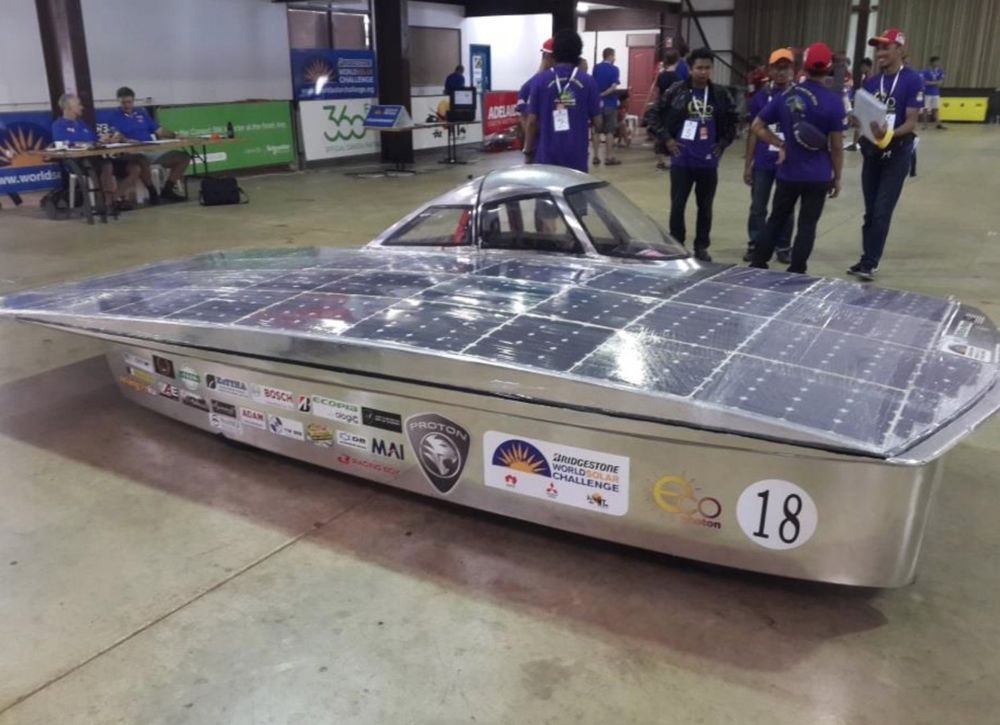 In Malaysia, Bridgestone pledged its support to the Malaysian team, Eco Photon through the sponsorship of 12 Ecopia typres with 'ologic' technology, offering reduced environmental impact and fuel saving technologies such as a narrow tread design coupled with a large diameter for reduced rolling resistance.
The team is represented by 26 members from University Technology MARA (UiTM). Despite being first time participants, the members are confident of being able to meet the formidable endurance challenges with their vehicle, named "Stingray".
---
---
---
---
Comments