Caltex Havoline Introduces 5th Generation Fuel Economy Lubricant
Auto News Chevron Malaysia Limited today launched their latest fifth generation fuel economy lubricant, the Havoline ProDS Fully Synthetic ECO 5 SAE 5W-30. Formulated to meet the latest and more stringent ILSAC GF-5 standards, the ECO 5 is aimed at offering motorists better fuel economy and reduces a vehicle's overall carbon footprint.
According to Chevron's own benchmarking tests against competitor lubricants, the ECO 5 is said to deliver better oxidation control and wear protection under high temperatures, which is ideal in enabling the lifespan on the oil in the engine, while offering better protection, particularly to downsized turbocharged engines, as well as a lower friction coefficient. The new ILSAC GF-5 standards have a significantly higher requirement for turbocharger protection, piston cleanliness, and engine sludge protection, as compared to the ILSAC GF-4 standard.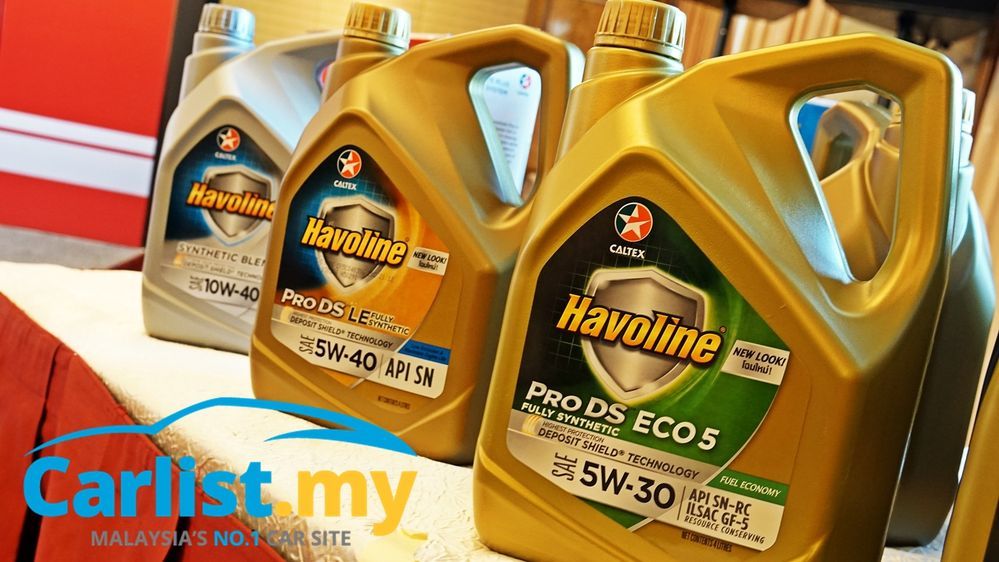 On top of the ILSAC GF-5 standard, ECO 5 is also made to meet the performance standards of the API SN, API Resource Conserving, General Motors' dexos 1 licensed, Chrysler MS-6395 specifications, and Ford M2C946-A specifications. Chevron Malaysia Limited says that the ECO 5's 5W-30 specification aligns with the trends of Japanese and American carmakers.
However for European makes, Chevron has a similar product in the form of the Havoline ProDS Fully Synthetic LE SAE 5W-40, which meets the API SN, ACEA C3, MB-Approval 229.51, Porsche Oil Category A40, BMW Longlift-04 Oil, and dexos 2 licensed standards. While the LE has a slightly heavier grade to meet the trend seen in engines of European car makers, Chevron assures that the additive package in the LE is similar and offers similar fuel efficiency performance.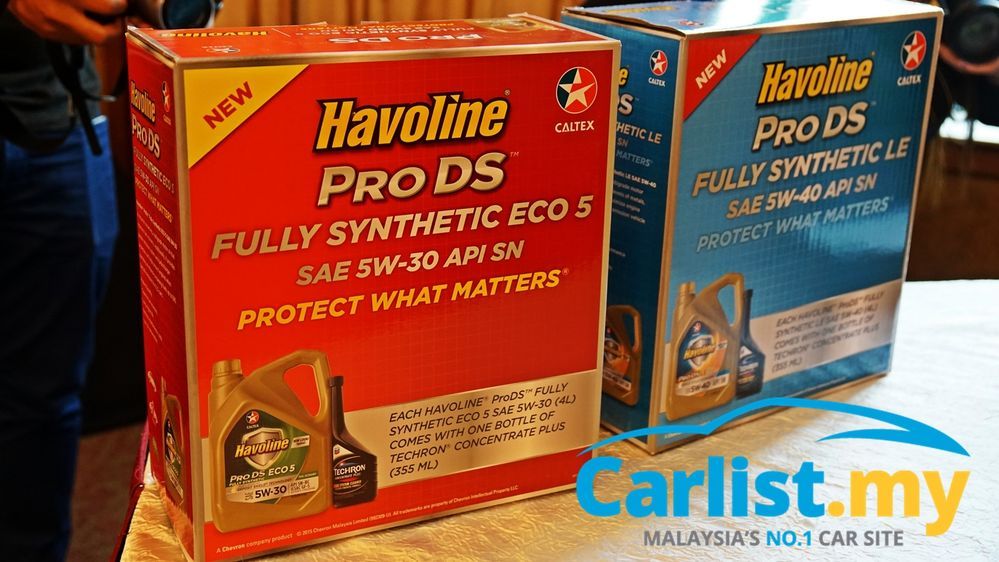 In conjunction the introduction of the ECO5 and the refreshed looks of the Havoline range, Chevron Malaysia is offering a special bundle pack promotion. Every purchase of Havoline ProDS Eco 5 5W-30 or ProDS LE 5W-40 4-litre pack will come with a 355ml bottle of Techron Concentrate Plus. The bundle packs will be retailing at RM242 each and will be available at selected Caltex service stations, Havoline workshops, and auto supply stores from 15 June to 15 July.
---
---
---
Comments