Child Seat: ISOFIX vs Seatbelt - The best options for your money
Buying Guides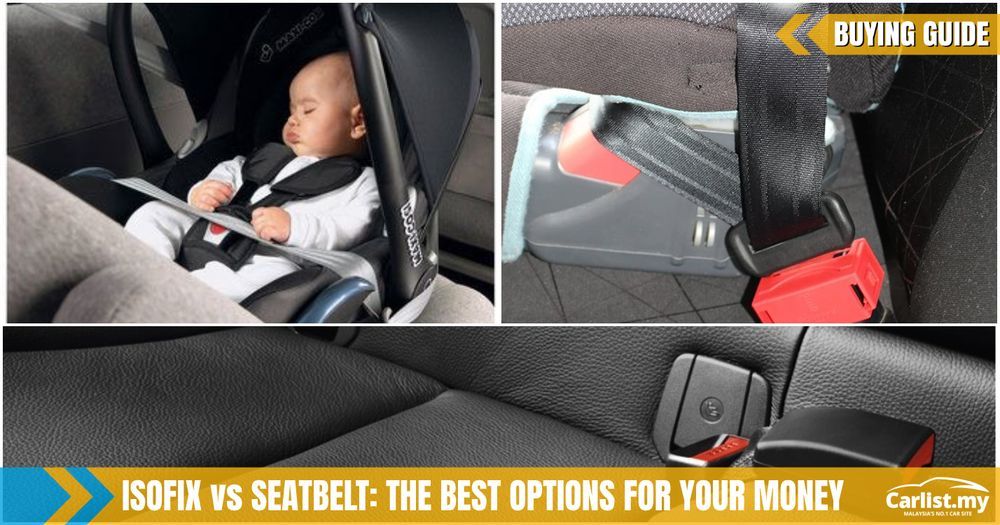 I cannot stress enough about how essential child seats are. I have personally been in a front end collision while my child was in the car, and the only reason she came out of it unscathed is because she was secure in a child seat.
I have also heard stories from parents that have been through rear and side collision accidents while their child was in the car, and even with them, the only reason their child remained unhurt was because they invested in a child seat.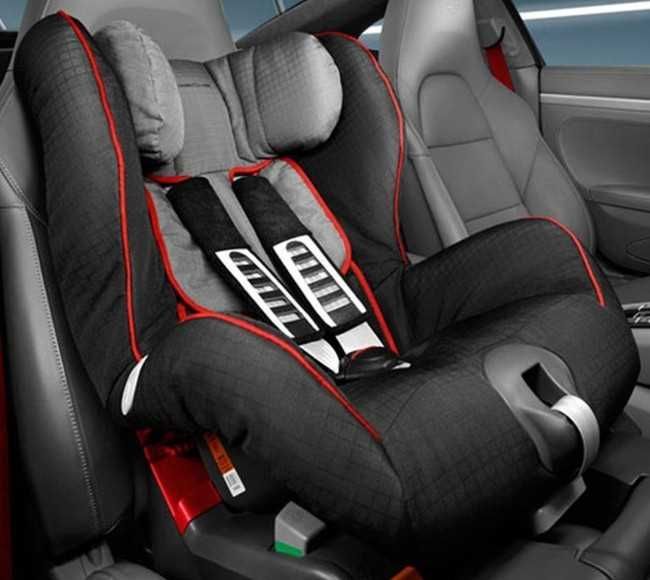 Children transported in private vehicles (car, van, 4WD) are the first and second leading cause of traffic related-death among children aged 1–4 years old (43.8%) and 5–9 years old (30.2%) respectively, so you should do your best to research the best child seats. Still, without proper installation, even the best child seats would be like a regular seat, so let us take a look at the two ways that child seats are anchored to the vehicle.
You can affix a child seat to your car either through ISOFIX or Seatbelt. According to renowned Dutch child seat manufacturer, Maxi Cosi, both methods are good, but they do have their respective pros and cons.
ISOFIX
Pros
Safety tests show that it's extremely safe, providing a strong and rigid connection to the car frame.
The risk of incorrect installation is low – 94 per cent of parents use Isofix correctly.
It's fast and easy: just one click attaches the car seat solidly to the car.
An extra support leg or top tether strap increases stability and minimizes forward movement, keeping your child securely in place.
Booster seats can be permanently secured using Isofix.
Cons
Not all cars have Isofix. Check the car fitting list to see if yours does.
Some Isofix seats cannot be installed using a seat belt, offering less flexibility.
Isofix seats are often more expensive than belt-based seats due to the construction and reinforced materials needed to make it super safe.
An Isofix seat generally weighs more than a belt-based seat, although this isn't always the case.
Seatbelt
Pros
It's safe if installed properly
It's flexible – not all cars have Isofix so it's easy to switch your car seat between cars.
Cons
Up to eight in ten inexperienced parents install their car seat incorrectly when using a seat belt. This dramatically reduces the protection offered to your child in a crash. Car seats that use seat belts take more time to install than those installed with ISOFIX.
The most common mistakes are not pulling the belt tight enough, or leaving the belt twisted. It's also easy to make a mistake if the car seat has no obvious way to fit the belt through it.
Whichever one works for you, just make sure that they are installed properly. If you ever move the seats around between cars, double and triple check. Give it a good violent shrug and see if it moves.
Now that we've taken a look at some of the pros and cons between ISOFIX and Seatbelt child seats, we might as well take a look at some of the best seats available out there.
According to safety.com, a renowned independent and passionate family portal, here are some of the best seats available for most situations.
Best car seat for growth with your child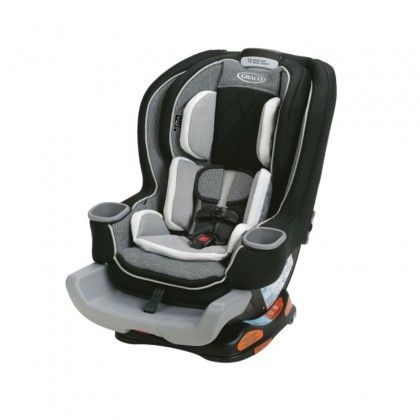 Graco 4Ever DLX 4-in-1 Infant to toddler car seat
Impressed by these features:
Made to protect your child in front, rear, side, and rollover accidents
Can adjust the harness system up to 10 positions
Removable seat cover for cleaning
Price: from RM1,600
Best Infant Car Seat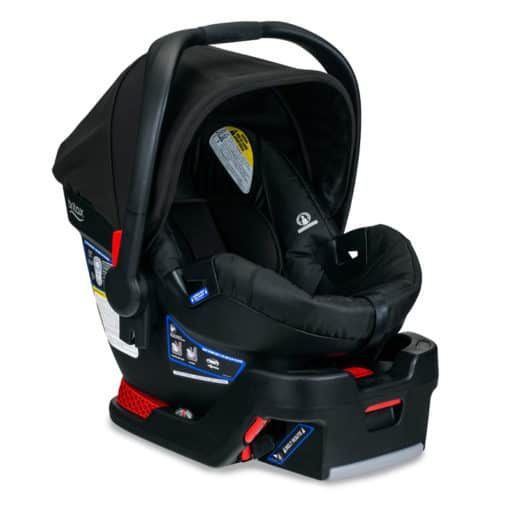 Britax B-Safe infant car seat
Impressed by these features:
Has a sturdy steel frame
Made with 2 layers of protection for side impacts
Soft fabrics and padding for baby's comfort
Price: from RM2,000
Best Car Seat for Smaller Vehicles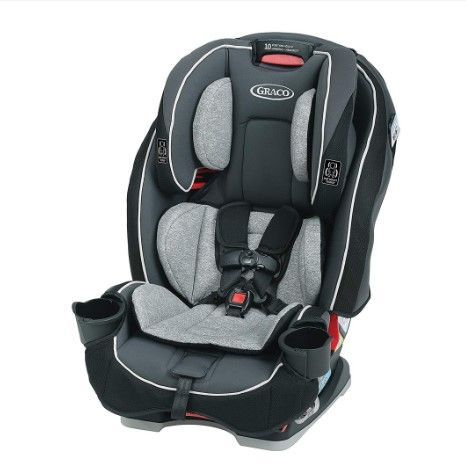 Graco SlimFit 3-in-1 convertible car seat
Impressed by these features:
Crash tested to meet safety or exceed safety standards
Adjustable harness system
Cup holders for your baby's beverages
Price: from RM 1,700
Best Car Seat for Easy Installation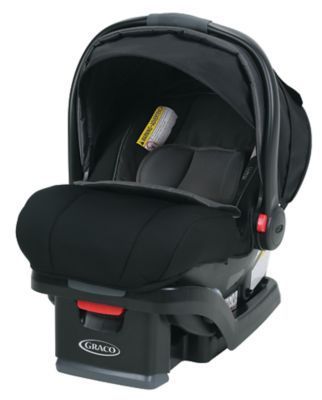 Graco SnugRide SnugLock 35 XT Infant Car Seat
Impressed by these features:
Built with SnugLock technology for securing
4 reclining positions
Lightweight for easy transport
Price: from RM 780
Best Budget Friendly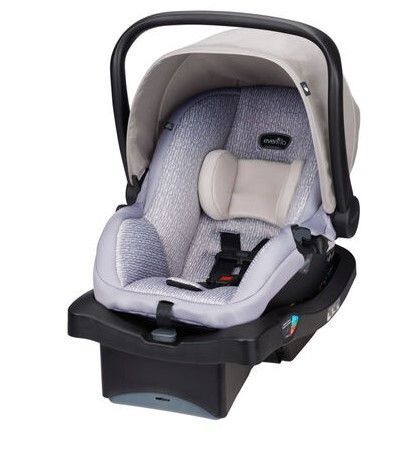 Evenflo LiteMax 25 Infant Car Seat:
Impressed by these features
Easy installation with a belt lock-off design
Meets or exceeds two times the federal crash testing standard
Removable pillows
Price: from RM 400
We are aware that child car seats can be expensive and many parents complain that it's not a priority or that their child kicks and screams when strapped into a car seat. Sure, they may kick and scream or you might have to forgo some of your indulgences to afford a safe car seat but how much is the life of your child worth? If you can't put a number to that then please secure them safely in a child car seat whenever you're out in a car with them.
---
---
---
---
Comments