China Mulls Removing Protection For Domestic Brands
Auto News China, still the world's largest market with over 25 million motor vehicles sold last year, is considering to remove the current 50 percent limit on foreign ownership of automotive joint ventures.
Under the current regulations, any foreign car maker that intends to setup local assembly operations must form a 50:50 joint venture with a local partner. Fully imported vehicles are slapped with a 25 percent import duty, on top of the 3 – 20 percent excise duty that's applicable to all vehicles, irrespective of their country of origin.
Due to the sheer scale of the Chinese market, it is not uncommon for foreign automakers to form multiple joint ventures with several local partners, each focusing on different products.
Volkswagen for example, has joint ventures with SAIC and FAW, while Toyota has joint ventures with FAW and Guangzhou Automobile.
The requirement to form local joint ventures dates back to the early '80s. The aim was to help domestic brands gain new know-how and technology from their foreign partners.
In private, foreign car companies complain that the requirement for a 50:50 joint venture is a form of protectionism, and allows local partners to steal their designs to develop cheap imitation products. However, everyone grudgingly accepts it as a simply a cost of doing business in the lucrative Chinese car market.
Earlier in June, Xu Shaoshi, chairman of the National Development and Reform Commission (NDRC), shocked many when he, during an interview at the World Economic Forum in Tianjin, announced that China is looking into lifting the 50 percent limit on ownership stakes by foreign car companies.
This would mean that a foreign car company can simply start a local operations in China on their own, run the business as they see fit, without having to accommodate any local partner.
Analysts have two interpretations to Xu's latest move.
One, the Chinese central government is losing patience with domestic manufacturers, especially state-owned companies, who after 30-plus years of involvement in the automotive industry, have yet to make significant impact in export markets.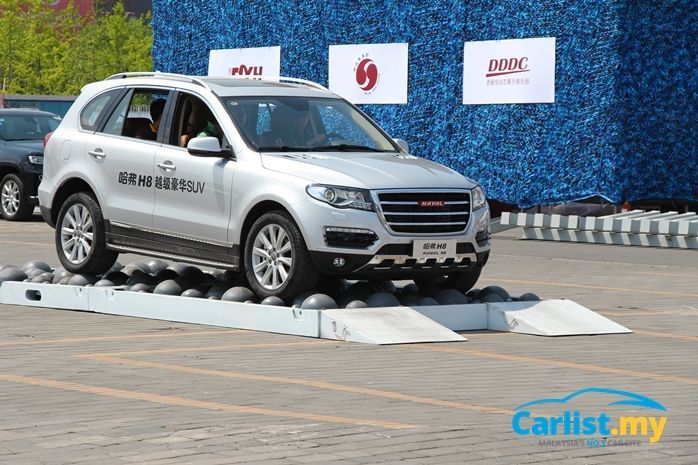 There are several success stories – Chery and Great Wall (Haval) for example, but both of these are privately owned companies. Being privately owned, Chery and Great Wall held little sway in their home market and received limited forms of assistance from the Chinese government, but that didn't hamper their growth.
In contrast, state-owned companies like Shanghai-owned SAIC, which counts VW and GM as its partner, Beijing-owned BAIC (Hyundai and Mercedes-Benz), Guangzhou-owned GAC (Honda, Toyota), and Wuhan-owned Dongfeng (Kia, Nissan, Peugeot, Citroen) have limited success overseas with their domestic brands. This is despite having access to ample capital thanks to stronger sales of their foreign-brand products.
While the NDRC may want to spur greater competition, Yang Jian, the editor of Automotive News China said in his editorial that any move to deregulate the industry will meet stiff resistance from these state-owned companies.
The second reason could be that the NRDC wants to loosen its regulations to spur investment from foreign manufacturers.
Last year, China's economy grew by 6.9 percent, still healthy by any measure, but it's the lowest in the last 25 years for China. Plus, economists have often doubted the authenticity of China's official economic figures.
Loosening the requirement could attract new players like Tesla, which are currently imported into China, and its EV-products fits into China's target of sell over 4 million EVs over the next five years.
---
---
---
---
Comments