CNY 2017: Honda's Giving Owners Pure Gold
Auto News In conjunction with the upcoming Chinese New Year ushering the Year of the Fire Rooster, Honda Malaysia is giving owners of its vehicles the chance to win up to RM20,000 worth of gold bars. That's right, pure gold worth up to RM20,000.
The campaign is currently running and will close on 19 Feb 2017. All Honda owners are eligible to submit one entry, although those that happen to service their vehicles at an authorized service centre additionally get a free gift together with a stack of angpow packets.
Submission of entry is via a single SMS, in which participants are required to answer a simple question, complete a mini slogan, as well as provide brief personal and vehicle details:
Question:
Which of the following Honda Genuine Engine Oil has the lowest viscosity?
SN 10W-30
SN 5W-30
SN 0W-20
SN 0W-30
Slogan:
Honda brings me pure joy because… (not more than five words)
Format to SMS answer and details are as follows:
Honda <SPACE> Dealer Code / State Code <SPACE> VIN OR Car Plate Number <SPACE> New IC Number <SPACE> Name_as_per_IC <SPACE> Answer <SPACE> Slogan.
The dealer code in the above is provided to customers who visit an authorized dealer for servicing. Customers participating without visiting a dealership are just required to key in their State Code, listed as follows:

Customers can choose to identify their vehicle either by its VIN or car plate number. If you choose to use VIN, the image below illustrates where to find it.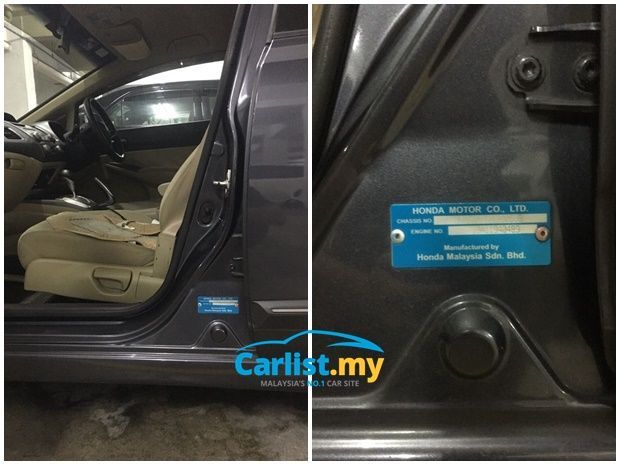 Example entries
With dealer code and VIN number - Honda W1234 PMHED163090300535 801213626914 Raja_Nur_Zahirah_Raja_Adam C It provides excellent service
With state code and number plate - Honda SEL NCC1701 330322826689 Muniandy_A/L_Paul_Thiagarajan C It drives brilliantly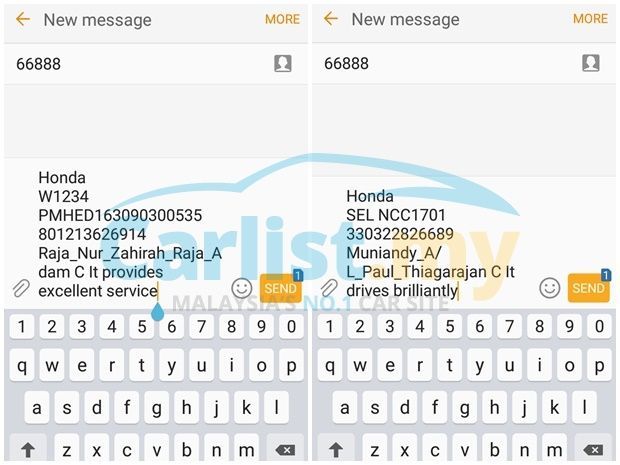 If you think that's too much work, here's the full roll of prizes:
​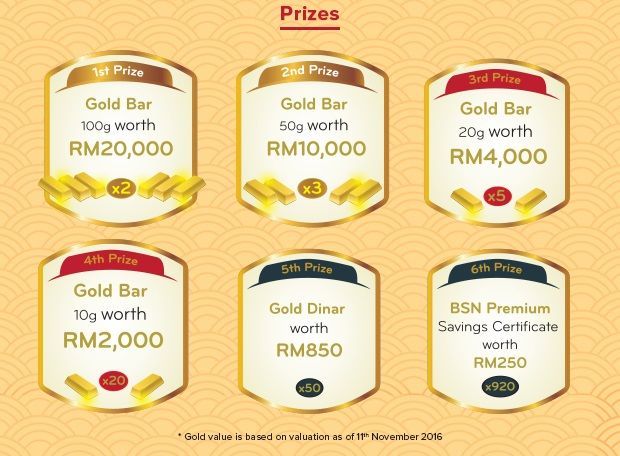 Suddenly, that SMS doesn't feel too long to type does it?
---
---
---
---
Comments