[UPDATED] - Covid-19: Carmakers and Their Businesses for the Next 14 Days
Auto News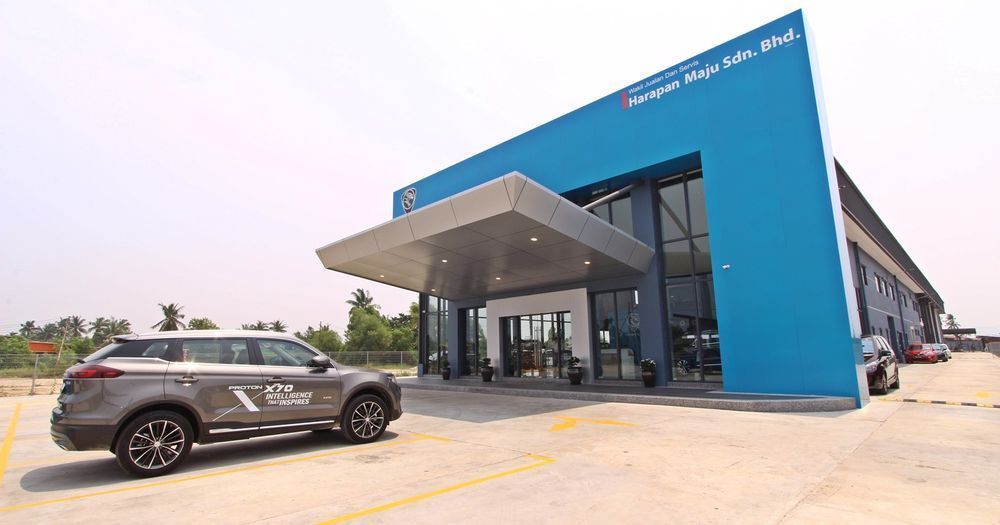 Following the announcement of a controlled movement order from 18 – 31 March 2020 by our Prime Minister a couple of days ago, carmakers have issued their respective statements to enlighten the public on how they will be complying with the Government's directive.
So, in case you're unsure if showrooms and service centres will be open, or what to do if anything happens to your vehicle over the next two weeks, keep calm, and just keep on reading as we have compiled all the statements that have been issued by the manufacturers:
Mercedes-Benz
All Mercedes-Benz authorized dealers nationwide will be closed until the 31st of March 2020, but 24 hours Roadside Assistance will remain operational for emergency breakdowns and technical
issues. The company's local production facility in Pekan, Pahang will remain closed, and all routine service and maintenance and/or repairs will not be carried out at dealerships. Customers with bookings will be contacted to reschedule.
Renault
All Renault showrooms and service centres will be closed during the nationwide movement control order from 18 to 31 March 2020. However, customers who require on-the-spot breakdown assistance will still be supported. Every TCEC employee still on essential duty will undergo daily health screening to ensure their safety and consequently enhanced peace-of-mind for customers.
For any assistance, customers can still contact 1800-18-8663 or connect with TCEC via chat, which will be supported by a team working from home Monday – Sunday, 8:00 am – 8:00 pm.
With the availability of Renault E-Store launched last month, customers can continue to buy or subscribe for a Renault vehicle in spite of the recently announced nationwide movement control order. From application to payments, customers can complete the entire process online at any time, without ever having to leave their homes. Through the E-Store, customers can select the Renault of their choice, upload their documents and make their payments online at renault.com.my
Furthermore, TCEC is offering the option of door-to-door delivery of each customer's new or subscribed vehicle, which will be sanitised prior to the handover. However, to exercise extra caution while the country's movement control order is in place, deliveries will only take place after 1 April 2020.
Proton
All customer facing activities such as sales and after sales will cease as all Proton outlets will be temporarily shut. Concurrently production activities at Proton's Tanjung Malim and Shah Alam plants will also cease in unison as the company has systematically shut down all operations in an effort to help with the control of the spread of the coronavirus.
For emergency cases such as breakdowns or accidents, please contact Proton's Customer Care hotline 1-800-888-398 for urgent assistance (available 24-hours). For inquiries and complaints, please send an e-mail at customercare@proton.com.
Perodua
Perodua will suspend all operations at their head office, manufacturing facilities, sales and service centres as well as Body & Paint outlets nationwide from 18-31 March 2020, or subject to any new announcement by the government from time to time.
Due to this, new vehicle deliveries, servicing and Body & Paint services are expected to resume only after the Movement Control Order is lifted. Related outlet personnel may contact customers during this period to provide explanation and clarification. If you experience any issues with your vehicle during this time, you may call Perodua Auto Assist toll-free, 24 hours a day, 7 days a week at 1-800-88-5555.
Volkswagen
Volkswagen Passenger Cars Malaysia (VPCM) will be temporarily closing all authorised dealerships and service centres from the 18th to the 31st of March. However, their Customer Care team will still be available during this period on the toll free number 1-800-18-8947.
VW's Roadside Assistance service will remain operational for owners, and in case of an emergency, owners can call 1-800-18-8947.
Toyota & Lexus
UMW Toyota has announced that all authorised Toyota and Lexus Dealers will temporarily cease its usual day-to-day operations but remain contactable to all customers effective 18 March through the end of the month.
Assembly Services Sdn. Bhd.'s manufacturing operations will also be suspended on 18th March onwards. At the moment, there are no plans for any specific manufacturing suspension outside Malaysia, resulting from the situation in Malaysia.
The fourth and final round of Season 3's Toyota Gazoo Racing Festival and Toyota Vios Challenge Championship scheduled to take place on 18-19 April 2020 at the Sepang International Circuit will also be cancelled.
For any further information or assistance, please contact Toyota FREEPHONE at 1800-8-TOYOTA (869682) or Lexus FREEPHONE at 1800-88-LEXUS (53987).
Nissan
Edaran Tan Chong Motor Sdn Bhd (ETCM) sales showrooms and Tan Chong Ekspres Auto Servis Sdn. Bhd. (TCEAS) service centres will close its business operations temporarily.
During this period, ETCM sales advisors will be contacting new Nissan customers to reschedule their vehicle delivery appointment to April onwards, while TCEAS service advisors will advise their customers via call, SMS or DriveOn app to reschedule service appointments.
ETCM and TCEAS will resume business operations tentatively on 1st April 2020. For more information, members of the public may send an email request via 'contact us' at www.nissan.com.my.
Honda
Honda Malaysia will close business operations temporarily from 18th - 31st March 2020. The business operations involved comprise Honda Malaysia's plant in Pegoh (Melaka), sales office and dealerships nationwide. The company will resume business operations tentatively on 1st April 2020.
Hyundai
All Hyundai sales and service centres nationwide including the brand's Customer Care Centre will be closed from March 18-31, 2020.
Should you require any assistance during this period, kindly reach out to their Sales and Service Managers via phone, email, or online platform as they will be operating from home. Hyundai Roadside Assist will still be in service. Kindly contact 1-300-13-2000 for roadside assistance.
Mitsubishi
All Mitsubishi Motors Malaysia showrooms and service centres will be temporarily closed from the 18th to 31st of March 2020. Their customer careline will also be temporarily suspended during this period. While enquiries can be e-mailed to contactus@mitsubishi-motors.com.my, the Mitsubishi Assist 24 hours call centre can be contacted at 1-800-88-2166 or 03-2161 0246 in case of an emergency.
Volvo
Volvo Car Malaysia (VCM) will be temporarily suspending business operations at all its authorized dealerships from March 18 to 31.
Customers however, will still have access to VCM's 24-hour roadside assistance service, which can be reached at 1800-88-1728.
Mazda
All Mazda dealerships, showrooms, and service centres will be temporarily closed from the 18th - 31st of March. In case of an emergency or a breakdown, customers can contact the Zoom-Zoom line at 1-800-22-8080 or its 24-hour roadside assistance service at 1-800-18-8011.
Other brands
For information on brands that are not listed above, just keep an eye on their official websites or social media channels for they are actively communicating with customers through their official Facebook and Instagram pages.
---
---
---
---
Comments