Detroit 2016: The Specially Developed Michelin Tyres For The Lexus LC500
Auto News Following the launch of Lexus's superbly good looking LC500 luxury sports coupe, Lexus has now revealed that the LC500 wears a set of tyres that had been specially developed by Michelin.
The Michelin Pilot Super Sport ZP – the run-flat capable tyre from Michelin's high performance Pilot Super Sport range – fitted in the LC500 uses a new hybrid sidewall technology that allows the tire to maintain its run-flat capabilities and superior handling performance while also reducing the tire's overall mass and rolling resistance.
Michelin adds that the specially tuned tyre is designed to contribute significantly to handling and performance.
The tyre was developed at Michelin facilities in South Carolina, USA and Ladoux, France, as well as at the Higashifuji proving ground and the Japanese Automobile Research Institute in Shirosato, Japan. The development programme ran through over 1,200 prototype tyres.
"Michelin's global development team worked very closely with the Lexus team to develop a Pilot Super Sport that helps meet the high performance and safety needs of the Lexus LC500," said Thom Roach, vice president of original equipment marketing, Michelin North America. "Owners will enjoy the peace of mind that Michelin run-flat technology offers without giving up the quiet cabin and comfortable ride that Lexus owners value."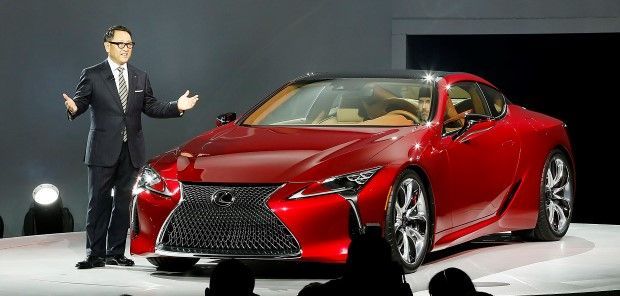 The Pilot Super Sport ZP fitted on the LC500 showcar at the Detroit Motor Show are not production tyres but concept tyres that feature Micheline's Premium Touch technology on their sidewalls – a proprietary mold-engraving technology that allows for superior aesthetic contrast and premium velvet texture on the tyres. Thus, the concept tyres were able to incorporate elements from Lexus' brand design language on its sidewalls.
---
---
---
Comments