Detroit 2017: Audi Unveils Q8 Concept
Auto News When it comes to Audi, you can be fairly certain that their concepts are going to make it to the light of day in some form or another. In the case of the Q8 concept it's more than likely we'll be seeing a production ready model in the coming months or years, giving Audi a horse to run in the coveted large coupe-SUV-crossover segment in which we find the BMW X6 and Mercedes-Benz GLE Coupe.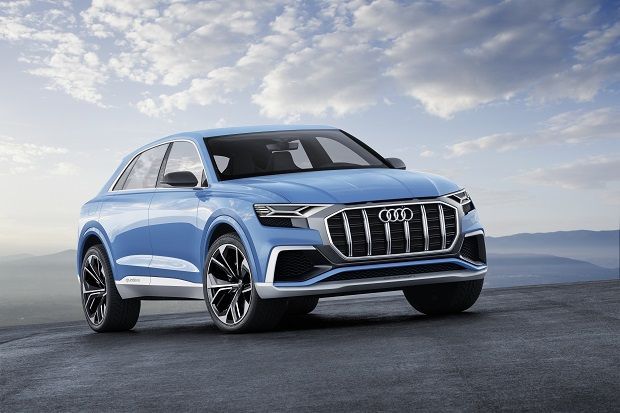 Audi says that there are elements of the Ur-quattro in the design, but it can be a little difficult to see amidst the aggressive lines and mammoth proportions. It's a big car, and it certainly looks big as well. At 5.02 metres long, it's a full 100 mm longer than the X6, stretch over a wheelbase that's 3 metres long. The taper of the roof is carefully designed so as to not compromise headroom for rear passengers, which is a problem usually found with these coupe-SUV crossbreeds.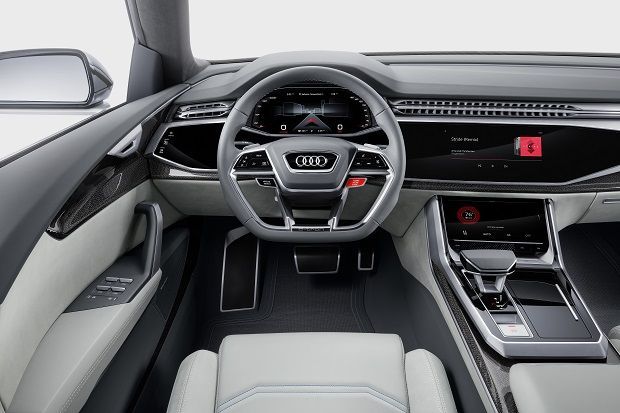 As always, the interior of an Audi concept vehicle is set to stun. The Q8 Concept sports an expanded version of the Audi Virtual Cockpit, with touchscreens aplenty and an analogue heads up display with augmented reality functionality. We're seeing more and more use of AR systems in a variety of applications, and it's only a matter of time before it becomes a part of our driving experience as well.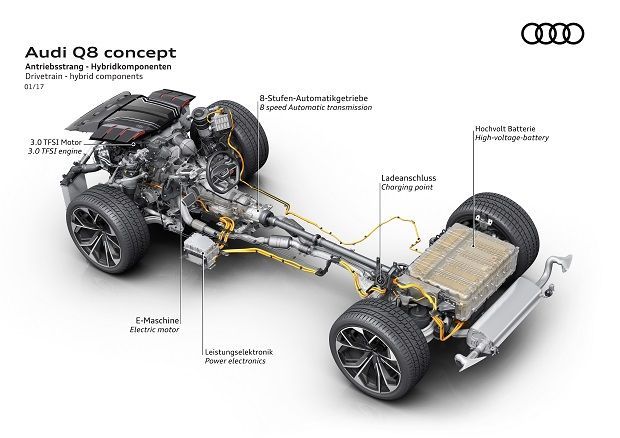 Powering this concept is a hybrid powertrain comprised of the 3.0 TFSI engine we know and love (333 hp, 500 Nm), with a 134 hp electric motor providing supplementary shove. Total system output is 442 hp and 700 Nm of torque, pushing the Q8 Concept to 100 km/h in just 5.4 seconds and on to a (probably limited) top speed of 250 km/h. Of course this is all just a concept, and in concept the Q8 is to be a plug-in hybrid, but with Audi hinting that the model could seriously make it to market we should take these figures as fairly close to life.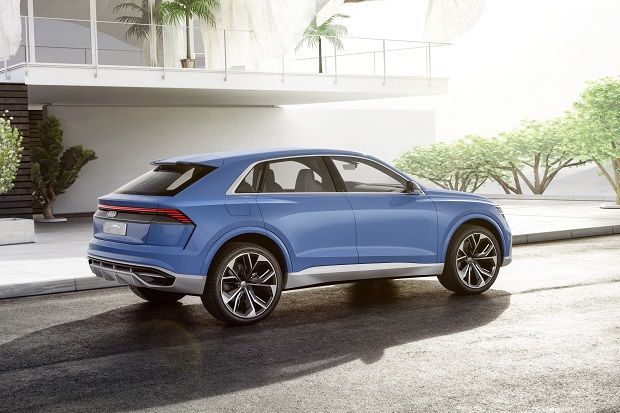 Everything else that the concept brings is mostly in the interest of design studies. There's a novel air suspension system that offers various ride heights, which is nice but not necessarily a feature we'll see in production models. There are systems in place for the hybrid powertrain that give a glimpse of what streamlined hybrid modes may be like for Audi's future products, although again this could change between now and production. The only certainties we have are that there will be an Audi Q8, and that it's going to be big and sleek.
---
---
---
---
Comments