Eco-Stickers Now Compulsory For All New Vehicles Sold In Thailand
Auto News Starting 1-October 2015, all new cars (including pick-up trucks) sold in Thailand must have an 'eco-sticker' affixed on the front windscreen, displaying the vehicle's carbon emissions, fuel consumption, compatibility with E85 gasohol fuel, and compliance with UN safety regulations.
An initiative by Thailand's Ministry of Industry, the 'eco-sticker' is similar to the ones already implemented in Singapore, Australia, USA, Canada, the European Union, Chile and Brazil.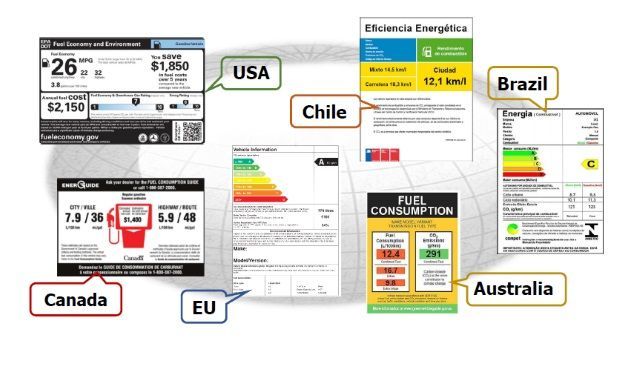 Other than showing the environmental aspects of the car, the sticker also shows if the vehicle comes fitted with anti-lock brakes (ABS) and electronic stability control (ESC), as well as compliance with UN regulations, specifically pertaining Regulations R13 and R13H (braking performance), R94 (frontal impact protection) and R95 (side impact protection).
These regulations are already compulsory in Malaysia since 1-January 2012, but it appears the Thai government has opted to take a different path. Rather than making these regulations compulsory, which might raise the prices of cars, the Thai government is promoting self-regulation among car makers by educating consumers to only buy cars with meet these UN standards.
Vehicles manufactured or imported before June 1, or those whose production lines have ended, will be exempted from the requirement.
Starting 1-January 2016, Thailand will be implementing a new carbon emissions-based excise structure, replacing the current system which only considers a vehicle's engine capacity.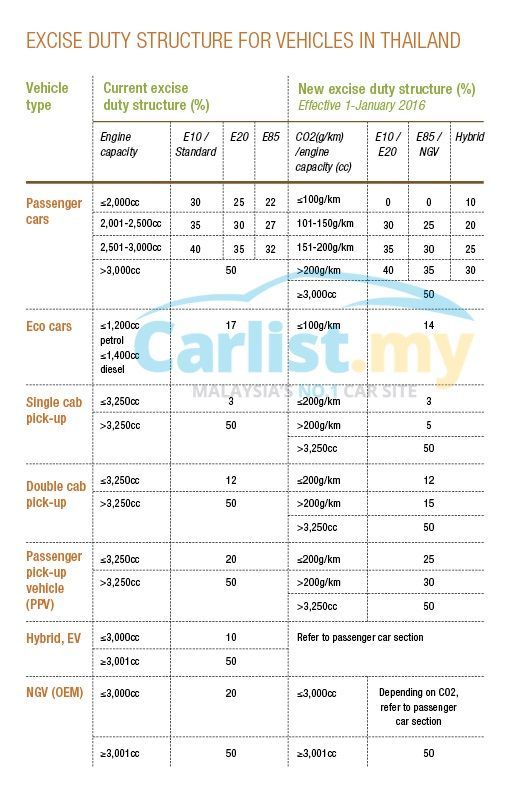 Related: 2016 Will Be The Year of SUVs And Trucks – Here's Why
---
---
---
---
Comments