Enthusiast's Diary – The Many Ways Up Genting
Insights "Can your car go up Genting Highlands?"
Malaysia's one and only casino resort is a popular hangout spot for driving enthusiasts for a number of reasons. First, its distance from the Klang Valley is just right – far enough to give one's car a good workout, but near enough that one can be there and back before lunch time.
Depending on preference, there are several routes to choose from – Karak Highway, Ulu Yam via Batang Kali, the old Jalan Gombak, take your pick. The possibilities are endless, whichever combinations of route you choose, you have a good blend of curves and mountain roads to give yourself and your car a good dynamic workout – even before you reach Genting.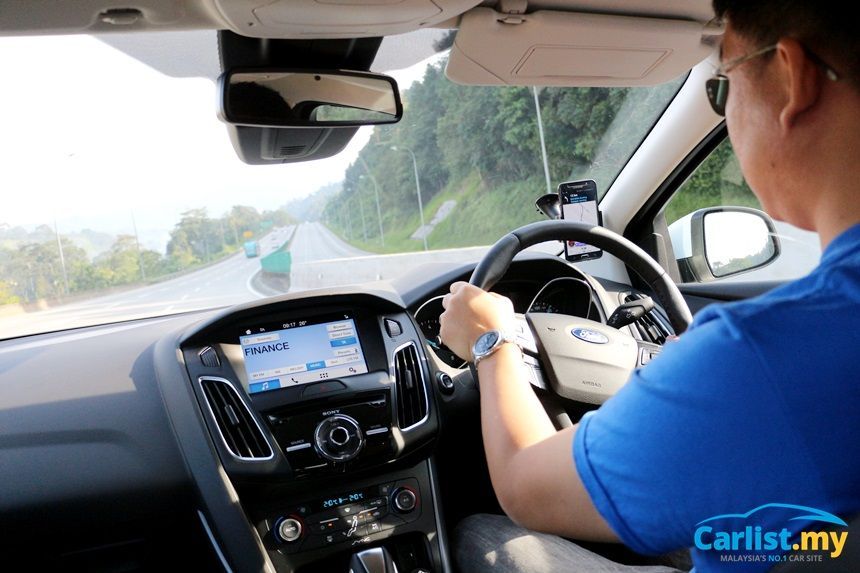 It is for the reasons espoused above that a run to Genting Highlands is my preferred route for putting my test cars through their paces. I used to go all the way to the top, but because of extensive road works further up the hill, I just turn back at Gohtong Jaya these days; or push on to Chin Swee temple, at most.
Getting there, the Karak Highway is the quickest and easiest route, and no less satisfying, offering a decent number of fast-sweeping bends along the way. If you're on a tight schedule, it's the best way to take. There is time to stop at Gohtong Jaya for coffee and still be back in the Klang Valley by lunch time – most of the time, it's my default route when putting our test cars through their paces. Keep a healthy balance on your Touch 'n Go card though, toll charges are RM6 each way.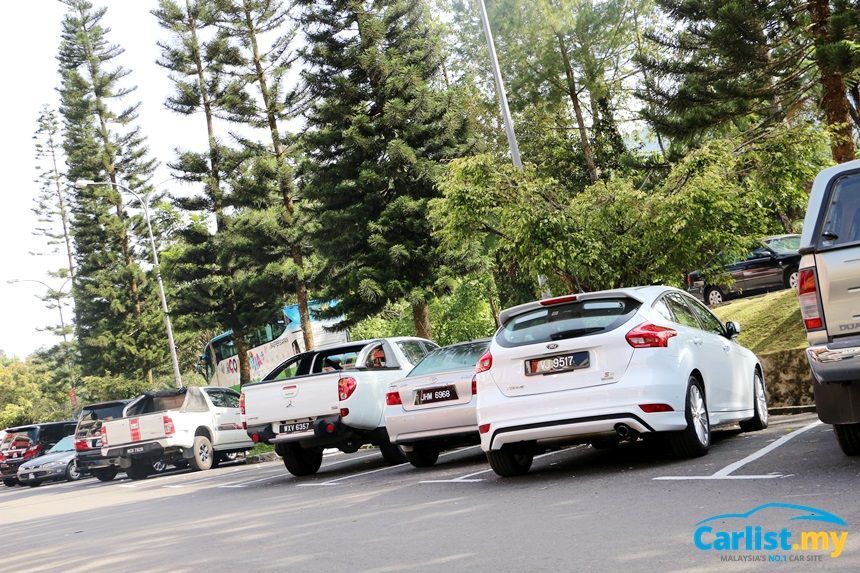 The old Jalan Gombak saves a few bucks of toll money. Its surface is relatively well-maintained; it's the lesser-travelled route and is more challenging than the highway. I used to frequent this route, but less so in recent times as stretches are susceptible to mud slides and overtaking is difficult because most corners are tight and blind – you can find yourself stuck behind that slow-moving lorry for a very long time indeed. It is also very isolated – help can be slow to arrive in the event you get into an accident or breakdown.
For a more leisurely drive, the route via Ulu Yam and Batang Kali is the one to take. It leads you up Genting via a back road connecting to Gohtong Jaya. To get the best enjoyment out of this road, one needs a car powered by a responsive engine and underpinned by a finely-balanced chassis – as I found out during a leisurely breakfast run recently, a Ford Focus wouldn't go amiss here.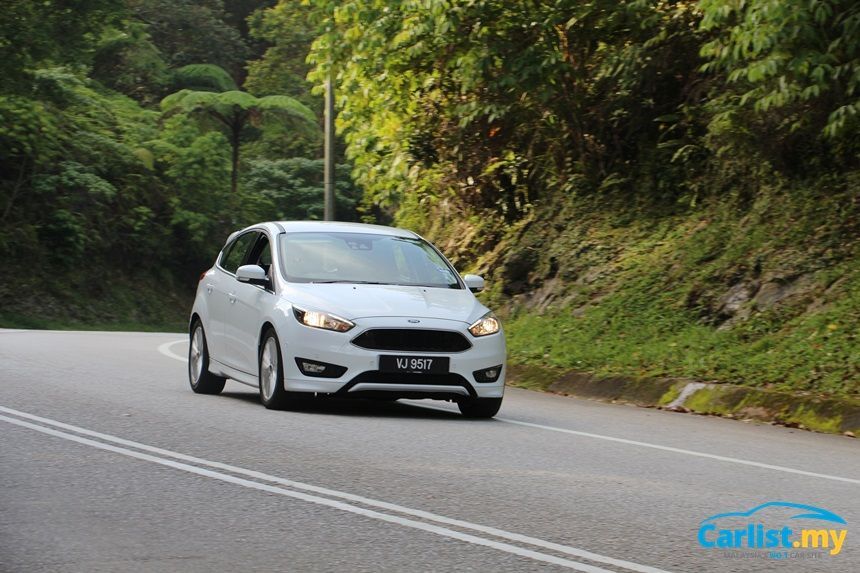 The road's full name, Jalan Hulu Yam Bharu – Batu Caves can be quite a handful to type in your GPS. Find your way to Jalan Sungai Tua instead. If you're coming from the direction of Selayang, watch out for the Petronas Bandar Baru Selayang station on your left and be ready to turn right in less than 500m. Alternatively, here are the navigation links for Waze and Google Maps.
The road starts off straight with a climbing gradient before easing into the first bend. You have two lanes at your disposal for the first kilometre; be sure to make the best of it - the double white line stretches on for seven kilometres after this. The Focus' 180PS EcoBoost engine came in real handy passing some of the slower cars that struggled to climb the slope.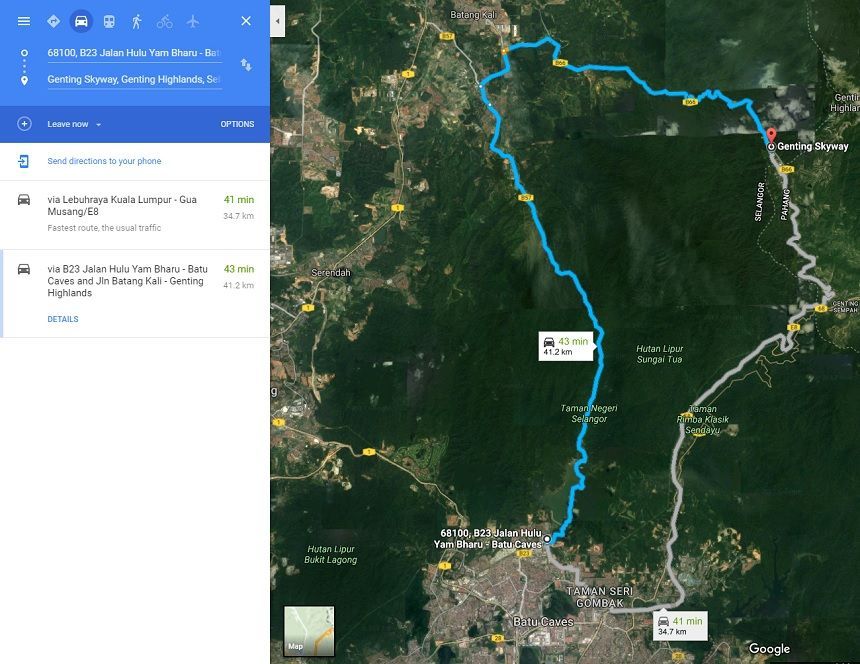 Two kilometres into the route comes the Batu Dam Lake to your left. A rest point comes up soon – a good place for convoys to regroup or just to enjoy the sight of the lake. After tracing the lake's perimeter for a good three kilometres, the road then cuts through about nine kilometres of the Selangor State Park's reserve forest.
Tarmac condition is decent, with very few potholes and patches to speak of; but watch out for undulations that can upset overly-stiff suspension setups, particularly whilst going round bends. The Focus' suspension was especially suited to these roads – it had enough pliancy to maintain composure over uneven parts of the road surface enabling us to confidently power through.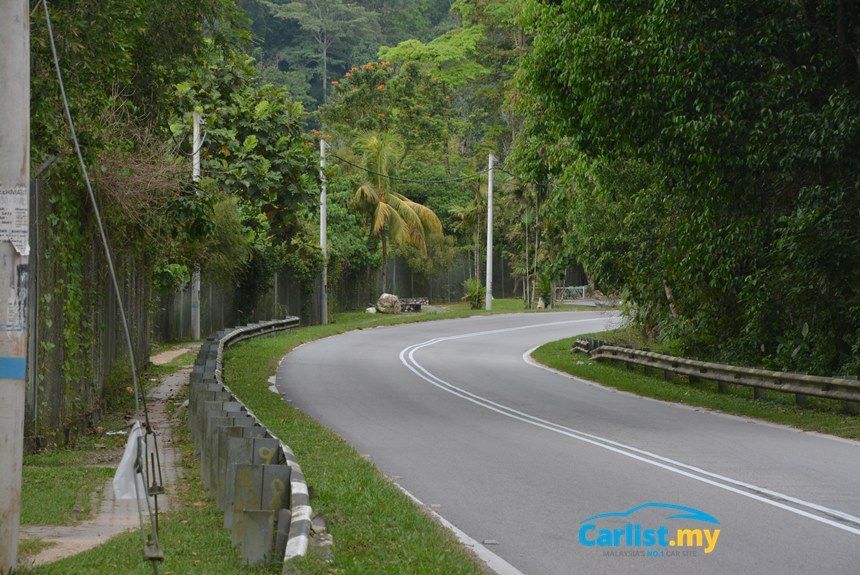 Civilization beckons again about 19 kilometres or so into the route as you approach Kampung Pasir and Hulu Yam Bharu town. There is a good variety of small eateries along the two-kilometre stretch before making the right turn into Jalan Batang Kali – Hulu Yam Bharu. Fruit and snack stalls aplenty too.
A mere two kilometres after leaving Hulu Yam Bharu town is the cross junction on which you turn right to enter the Jalan Batang Kali – Genting Highlands backroad to Gohtong Jaya. Much of this 15 kilometre road is uphill, with plenty of corners to satisfy the enthusiast – the bends are tighter too, but the terrain offers good enough visibility for safe overtaking at many points along the way.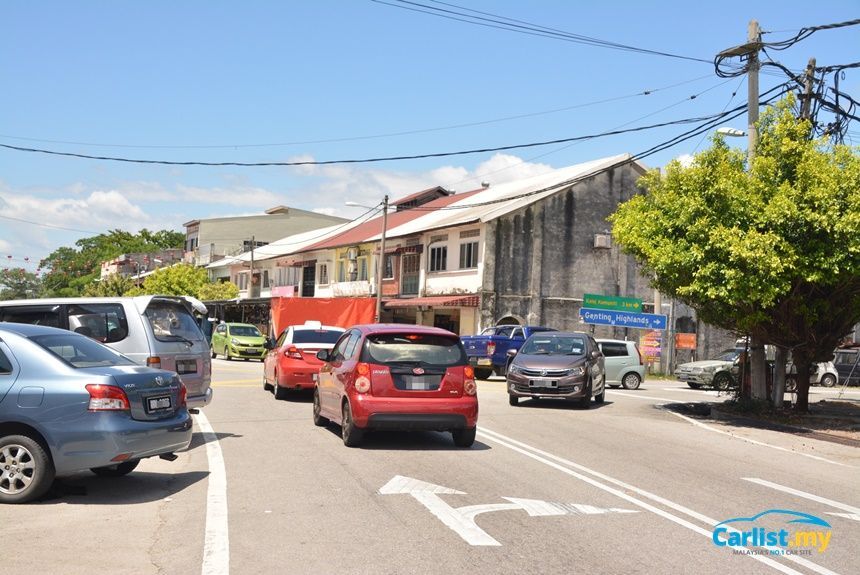 Here, the Focus' quick steering kept the car faithfully pointed where we wanted, and its powerful EcoBoost engine came in handy when powering through overtaking windows of opportunity. The suspension also manages load at each corner well enough that transitions between bends are smooth and reassuring the electronic stability control and traction control systems provide that final sense of security that minimized the likelihood of an untoward incident.
The last three kilometres approaching the Genting Skyway station is fully covered by a double white line, if you're stuck behind slow-moving traffic, this final approaching stretch can be incredibly painful and frustrating. Of course, as you near Genting, be mindful of the permanent police checkpoint.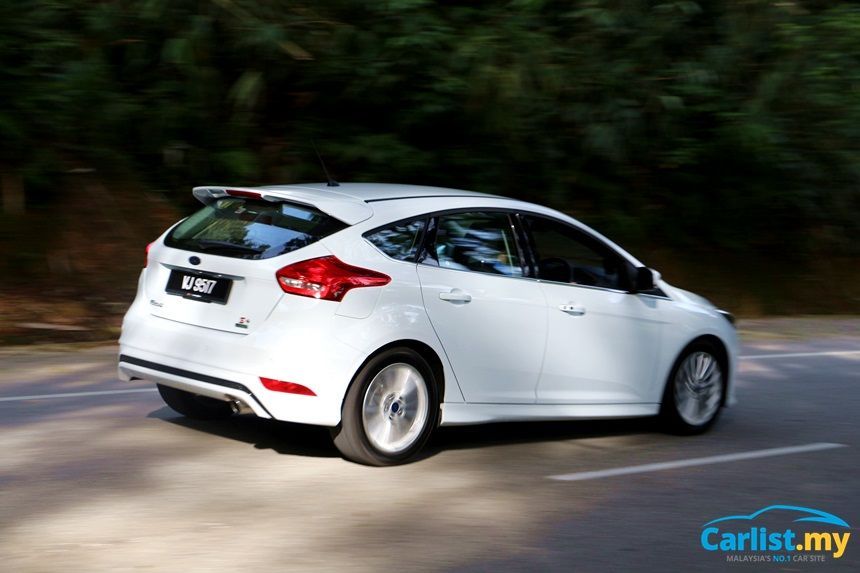 Geography lesson – less than a kilometre after passing the Genting Skyway station, you would have crossed state borders from Selangor into Pahang.
From Gohtong Jaya, there is a major decision to make; I usually prefer to deliberate it over a cup of coffee at one of the many eateries available, but the choices here are a further push to the hilltop, a quick return to the Klang Valley via the Karak Highway, or backtracking the Ulu Yam route for more action. If one's really up for it, a run back to Klang Valley on the old Jalan Gombak works too.
At this point, you can see that these roads represent a potent mix of business and pleasure for this motoring writer. More than just a testing ground for our reviews, the roads to Genting give the enthusiast genuine satisfying joy exploring the dynamics of their vehicles. The best part is, you can try any combination of them, and they are all varying degrees of fun.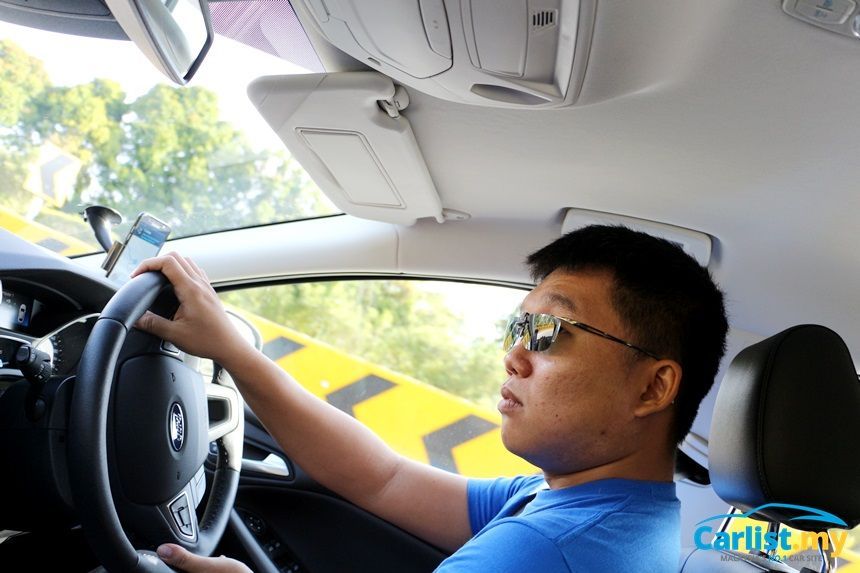 ---
---
---
Comments