Ferdinand Piech: The VW-Porsche Scion Who Admired Honda
Insights By now, you would have the learned that Dr. Ferdinad Piech, the grandson of Ferdinand Porsche and one of Germany's most brilliant engineers, has been booted out of his position as Chairman of the Supervisory Board of the 12-brand Volkswagen Group empire.
It is a rather unfitting end for the engineering genius Piech but not a surprising one either, as Herr Piech has made many enemies throughout his 53-year career in the automotive industry.
Piech's (right) latest attempt to launch a coup against his portege and current CEO Dr. Martin Winterkorn (left), finally pushed Volkswagen Group's board over the edge, who reportedly gave Piech the ultimatum of resigning on his own accord or to suffer the indignity of being voted out by the board.
A brilliant man with few friends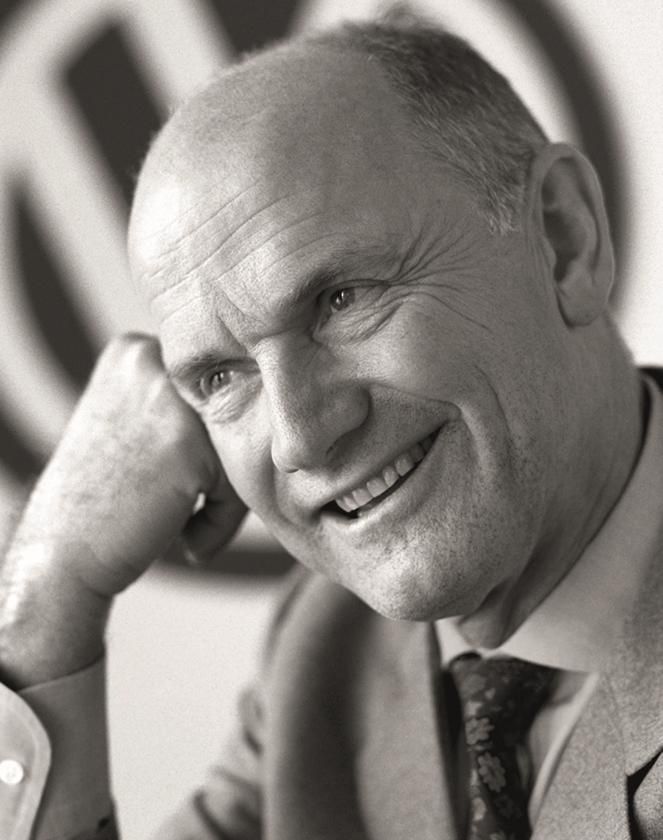 Throughout his life at Porsche, Audi, Volkswagen, and at mother company the Volkswagen Group, Piech is known to treat his professional job like it is his personal empire, an attitude which the board tolerated because of his proven engineering genius, and connections from his family - the Piech and Porsche families together control 51 percent of voting rights in the Volkswagen Group.
Disagreeing with Piech would often lead to a dismissal, as engineering executive Christian Hildebrandt learned when he questioned Piech's decision to reduce cost by reducing the total number of platforms within the Group. Hildebrandt asked how is it possible to reduce cost if they have to use expensive Audi parts for all models within the Group.
Angered by the response, Piech stared him down and said "I am going to remember your name." Hildebrandt retired two years later.
Piech once said "It's not so good if a person comes twice telling me they couldn't do a job. One time it could happen, second time...."
Indeed, there were concerns that Piech's domineering nature has resulted in him being surrounded by a company of yes-men, stifling any chances of a healthy debate.
While Piech is an engineering genius who thrived on technical challenges, some of his business decisions have been questionable.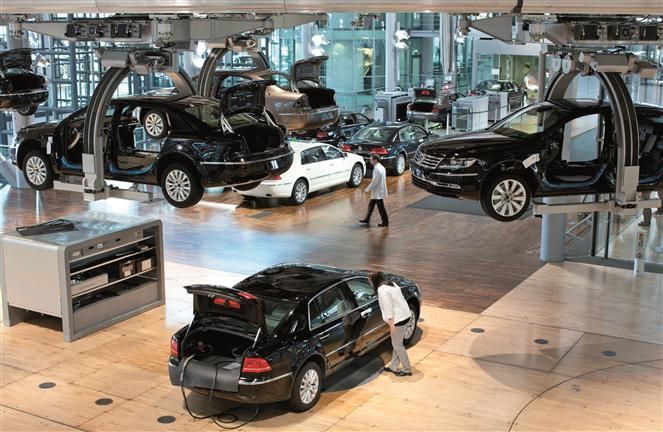 The Volkswagen Phaeton and its mega-impressive Dresden plant for example, is Piech's pet-project but it is not only a money losing venture, but competes directly with sister-company's Audi A8, and later the Bentley Flying Spur.
In the late '90s Piech also embarked on the 1-litre car project, a one cylinder 300cc diesel car that delivers 1-litre/100 km, which eventually culminated in the production of the Volkswagen XL1 - which was limited to only 250 units.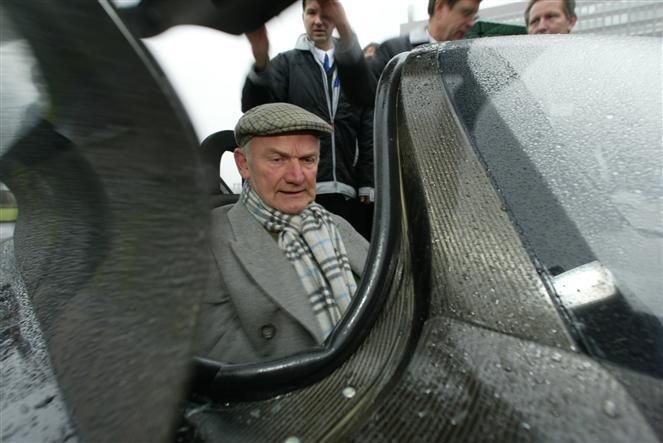 Meanwhile BMW wowed the world with its carbon fibre plug-in hybrid i8 sports car, which is sold at almost the same price as the XL1. Between the two, it is obvious which company made the right decision.
From Planes To Cars
Ironically, Germany's best known car czar didn't start out with cars. In fact, Piech had little interest in cars. The young Piech's first career choice was aeronautical engineering rather than automotive.
His dream however, ended when the head of aerodynamics at ETH Zurich, where Piech was studying, designed two Swiss jet fighter prototypes that crashed into Lake Konstaz.
"My career in airplanes was over suddenly. I couldn't go to study in England or France (because of the fallout from World War 2), and I didn't want to go to Russia, and American didn't accept Austrians at that time, so I had to make cars. But during my education I learned how to built aeroplanes mechanically and therefore I learned my love for aluminum, for magnesium, for carbon-fibre. All these materials I learned in Zurich," said Piech in an interview with Richard A. Johnson, the then managing editor of Automotive News, and author of the book 'Six Men Who Built The Modern Auto Industry.'
After graduating, Piech started his career with Porsche, whom his grandfather Ferdinand Porsche founded in 1931.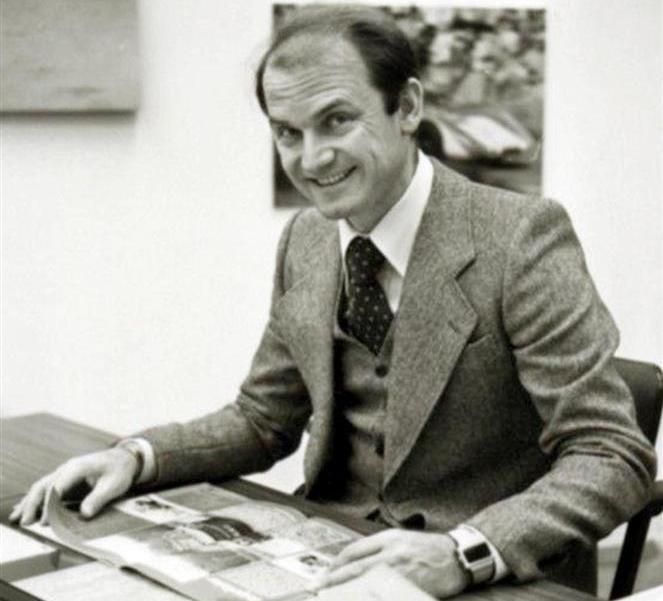 Born To The Wrong Side Of The Family
Ferdinand Porsche had two children - son Ferry Porsche and daughter Louisa Porsche, who married Austrian lawyer Anton Piech, and later gave birth to Ferdinand Piech.
Although working for Porsche, Piech knew he will never be in a position to lead Porsche because he didn't carry the Porsche name.
At that time, there was an unwritten agreement within the Piech-Porsche family - the Piech family will take care of the vehicle importing and dealership business (Porsche Holdings, based on Austria), while the Porsche family will take care of the sports car manufacturing business (Porsche AG, based in Stuttgart).
Piech however, had very little interest in sales and marketing and his passion lies in the Stuttgart side of the family business.
At Porsche, Piech's engineering genius quickly became apparent, and there was a bit of uneasiness when Piech overshadowed Ferry's own son, Ferdinand Alexander 'Butzi' Porsche, whom Piech never saw as someone of the same calibre as himself.
"He was never in the race for the top because he was a designer and he was happy designing. He had no interest in running a company," Piech said of Butzi.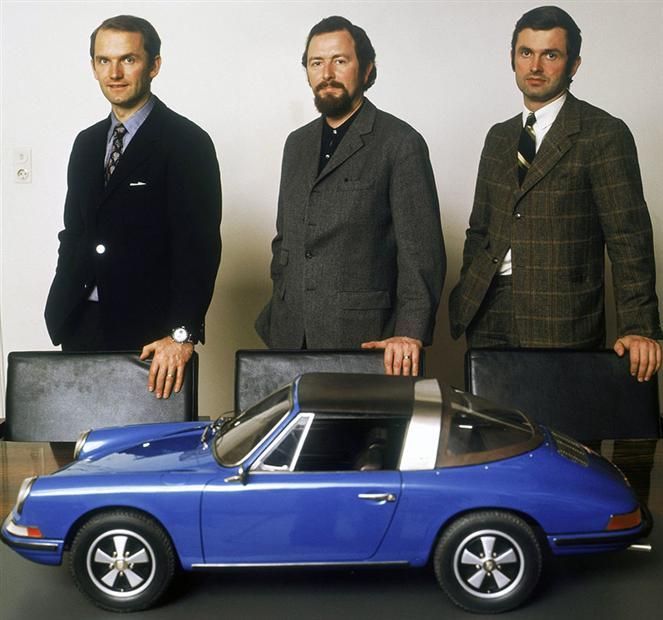 From left: Ferdinand Piech, Ferdinand Alexander 'Butzi' Porsche, Hans-Michael Piech
Johnson's book also recounted several instances where the young Piech's domineering nature surfaced as soon as he joined Porsche in 1962, firing many staff that he didn't like.
Once, Piech went to his uncle Ferry and demanded that he fire either him or Hans Tomola, Porsche's then head of technical department, because Hans had authorised the production of a set of shock absorbers that were different from the ones tested Piech, and those shock absorbers were found to have failed Piech's durability testing. Ferry fired Tomola.
During the development of the first generation 911, Piech's race-specifications engine was completed in a shorter time, and proved to be more durable, running 24-hours non-stop despite producing more power than the less stressed passenger car engine, which broke down after eight hours.
The team that built the passenger car engine was fired and Piech took over responsibilities for both the racing engine and the passenger car engine. Among the members of Piech's engine team was Hans Metzger, whose family name will soon become synonymous with engines fitted in 911 GT3 and GT2 cars for many decades.
In 1972, Ferry Porsche, motivated by Soichiro Honda's (whom Ferdinand Piech also deeply admired) policy of banning family members from Honda, restructured Porsche to allow for professional managers to run the company.
"At the end of 1971, all of the family members including my uncle (Ferry) and my mother decided that starting from 1972 all of us had to give up our jobs in the company. I had read a lot about family companies. The first builds up the company, the second generation keeps it, and the third destroys it. I am the third," said Piech.
Piech also didn't speak too highly of the abilities of his cousins.
"With the exception of my sister and my youngest cousin everybody was involved in the company in a higher position - not really in the position they would have been in a free market, and this hurt the company. You could see this," Piech added.
In 1972, Piech, along with Ferry left Porsche, but not before Piech created the legendary Porsche 917 Le Mans race car, whom he said was the greatest risk he ever took in his life. The project became so costly that even Ferry Porsche distanced himself from it.
"Yes, it is my biggest risk. It was the only time in my life I couldn't sleep too well until it worked. But the Ford GT-40 had a five litre engine. To have an equal car Porsche needed the flat-12," Piech told Johnson.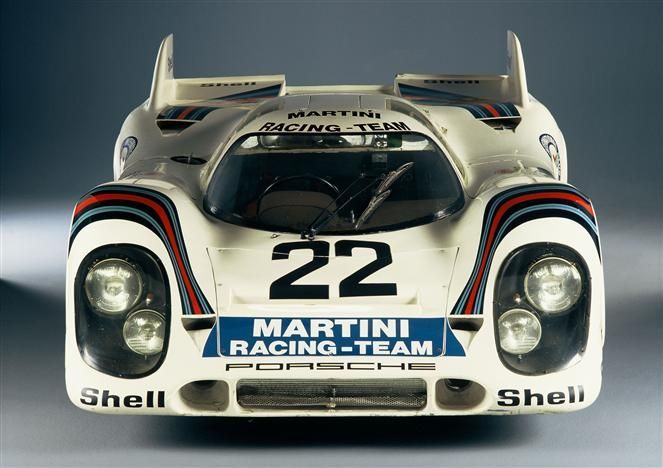 After Porsche, Piech spent some years as a freelance engine designer, who delivered Mercedes-Benz a five cylinder diesel engine one month ahead of schedule.
He will then go on to design the legendary Audi Quattro, whose benchmark setting all-wheel drive system will be another of Piech's legacy.
Later he also created the Audi 100, where Piech stamped his identity with several industry firsts - streamlined aerodynamics on a production car, full galvanized steel body that allowed Audi to offer 10-year warranty against rust, Procon-Ten safety restraint system (a short-lived alternative to airbags).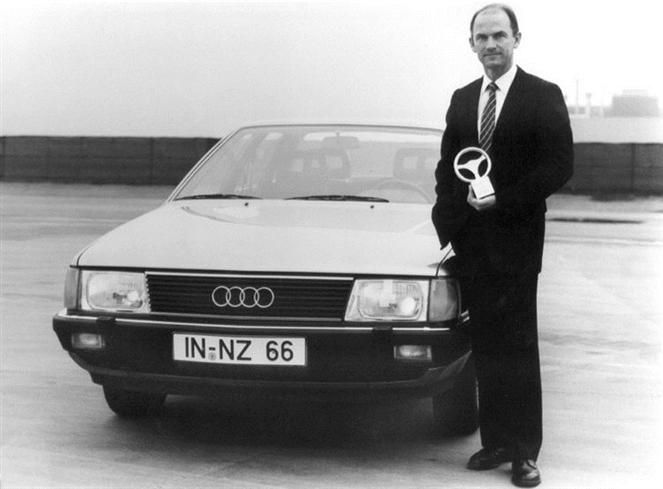 Later on, Piech went on a shopping spree to acquire more brands for the Volkswagen Group, including Scania, MAN, Bugatti, Bentley, Skoda, Seat, Lamborghini and Ducati, and of course Porsche.
An Admirer Of Honda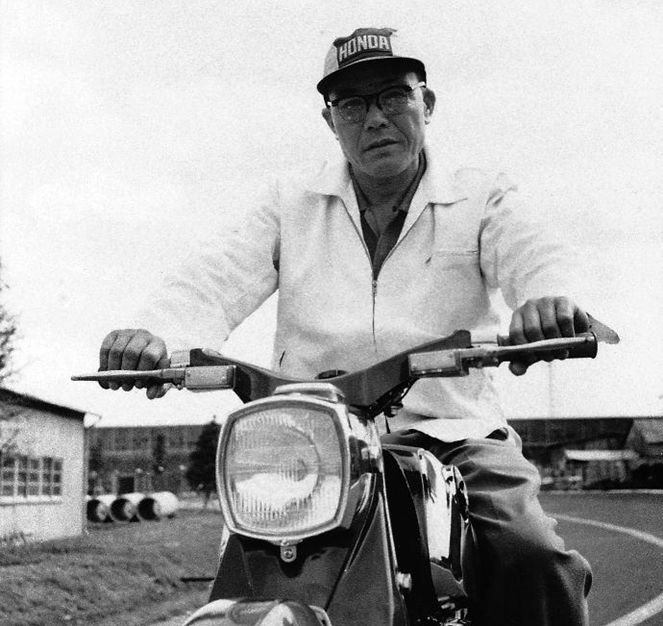 It is interesting to note that throughout Piech's colourful five decades career in the auto industry, there is one brand outside the Volkswagen Group that he speaks highly about.
When asked by Johnson who he thought was the most influential person in the modern auto industry, Piech said Soichiro Honda.
"Eiji Toyoda influenced a lot, but he was never my target. It's different," he said.
Piech had a high respect for Honda-san because in the '70s, when most major car companies were swayed by the promises of Dr. Felix Wankel's rotary engine, Herr Piech and Honda-san were the only two independent minds that immediately understood the flaw with rotary engines.
"Inside Audi I was called the 'Wankel-killer.' Mr. Wankel was a genius in mechanical engineering, but he didn't learn thermodynamics. With the Wankel you lost too much energy on the combustion chamber's wall," said Piech.
Soichiro Honda too came to the same conclusion as Piech, despite not having any formal qualifications in engineering (he attended night classes on metallurgy but didn't take the exam because he didn't believe in the value of certificates).
Piech also said that he used to own a Honda motorcycle when he was working with Giorgetto Giugiaro on a project in Turin.
"Honda is for me the most interesting Japanese company because it was not typically Japanese. It is a mixture. American culture and Japanese technology. I never had a desire to work for somebody like Toyota. It is a very good company, but with completely different mindset. It is very conservative, and Honda took risks," said Piech.
In the late '80s, Piech did consider leaving Germany to find work with Honda in Japan. At that time, Europe was lagging behind Japan in automotive engineering and Piech, then a Vice-Chairman and Head of Product Development at Audi, was frustrated with his President, Wolfgang Habbel, whom he described as 'always with a golf bag.'
"At that time Japan was moving the world. Europe was sleeping, and if you are not on the top it's hard to get a company to move faster," lamented Piech.
However, Piech was persuaded to stay by Carl Hahn, head of the Volkswagen Group and chairman of Audi's supervisory board.
Piech is now 78-years old but I doubt we will ever see the last of him. He once told Giorgetto Giugiaro, an old friend of Piech who designed the first generation Golf and Scirocco, "Do you know, Giorgetto, people like us never retire. We simply never learned how."
---
---
---
Comments