Honda Revamps Quality Processes – Reaffirms Commitment To 120 Percent Product Quality
Auto News Despite best efforts by car companies, quality issues are bound to happen from time to time. The sheer complexity of a modern day car, with their complex interplay between mechanical, electrical and electronic components, means that there is always a high probability of something going wrong, compared to say a far simpler '80s era car.
At the same time, consumers are expecting safer, more comfortable, more powerful, more fuel efficient, more of everything cars so it's simply not possible to make cars like they used to anymore.
What separates a good car company from mediocre ones is its approach in handling a recall – which can happen to any car maker, not excluding prestige brands like Rolls-Royce.
In this aspect, one can't help but be impressed by the way Honda handled its recent quality issues – despite it being a relatively small problem confined to its Japanese market models only.
The Japanese-market all-new Jazz (Fit) Hybrid and HR-V (Vezel) Hybrid were recalled five times within 12 months, for issues related to its hybrid-only 7-speed Intelligent Dual Clutch Drive (i-DCD) transmission. As overseas launches of these two models have been consequently delayed, the problem was localised within Japan only.
Still, in quality-obsessed Japan, the repeated recalls severely tarnished Honda's reputation.
In typical Japanese fashion, Honda's President Takanobu Ito and R&D chief Yoshiharu Yamamoto stepped down from their respective positions, replaced by Takahiro Hachigo and Koichi Fukuo respectively.
As for the Takata airbag recalls that have taken place, that's an issue that affects many other manufacturers as well, including BMW, Chrysler, General Motors, Mercedes-Benz, requiring an industry-wide collective action to address.
Inside the company's Sustainability Report 2015 released today, Honda's candid admission to its recent slip ups is commendable.
The company said, "Due to the recalls of the Fit Hybrid and Vezel Hybrid in Japan, we have caused widespread inconvenience to customers and society. To regain the trust of our customers and society, we are thoroughly investigating the causes of the recalls and are making efforts to strengthen quality."
Honda's own investigations into the recent quality setbacks led it to conclude:
"The hybrid systems that were the subject of the recalls aimed for unprecedented high efficiency through the interoperation of various functions of the vehicle. Because of this, the control system that integrates the functions of each part is unprecedentedly complex and expansive, and we were unable to fully identify all of the concerns in the evaluation system at the time of development. Moreover, we have found that an insufficient system to verify and evaluate customers' ways of using the vehicle from all standpoints were also a cause behind the occurrence of the issues."
Again, the company's transparency in owning up to its mistakes is impressive.
Learning from the low-point of the company's otherwise stellar reputation for quality, Honda announced a new quality improvement initiative.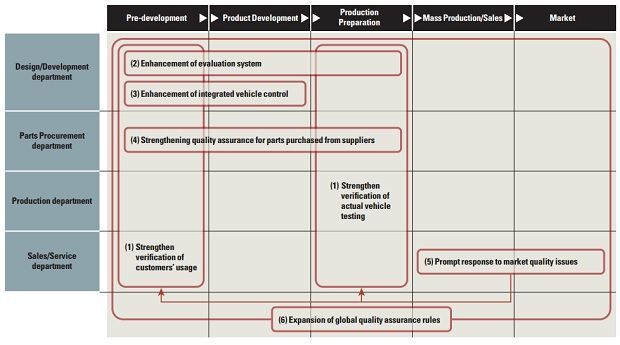 Under Honda's new quality improvement initiative, development of an electronic control system for the engine, transmission, and chassis (brake, steering, etc.) will coordinated by one unified organization.
In addition, Honda's R&D teams will also be working closely with its after-sales teams in the vehicle's pre-development stage, in order to thoroughly identify all types of driving conditions the car is likely to be subjected to.
Special attention is also paid to parts suppliers, who will now be involved from the planning stage, and will be better engaged in strengthening quality assurance.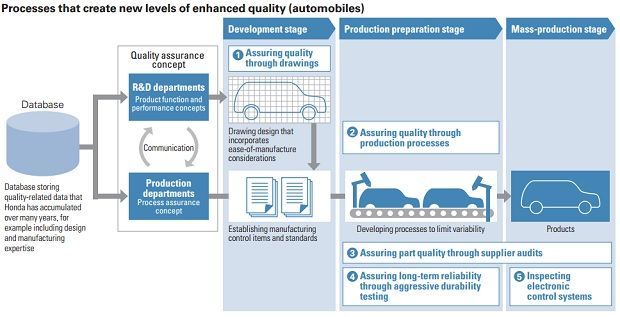 The report said "We will advance these initiatives company-wide in an effort to regain the trust of customers and society and meet the expectations of our customers with the high quality that characterizes Honda."
The report also describes how new and redesigned Honda models are disassembled after undergoing rigorous long-term durability test drives. The vehicle's individual parts are then stripped down for detailed inspections.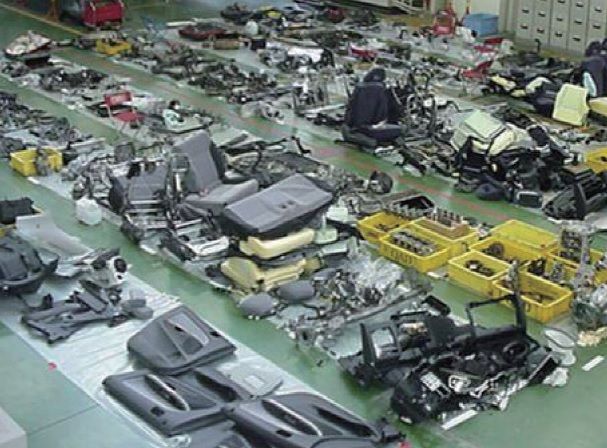 As a countermeasure to manage increasing complexity of electronics installed in today's cars, Honda has installed a device called Line End Testers (LET) at its plants in Japan and overseas. LET is a system developed in-house by Honda based on a modified emissions testing tool. It enables Honda associates to quickly and accurately perform inspections for all of the vehicle's electronic control systems.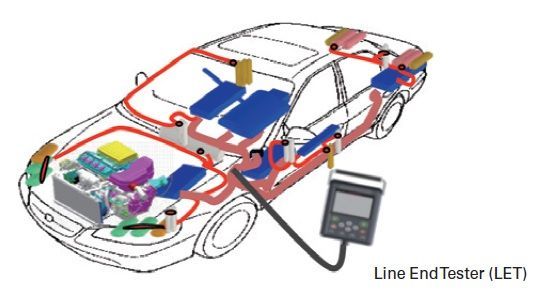 The report also recalled a quote by founder Sochiro Honda who said: "We have to aim for 120% product quality. If 99% of the products we make are perfect, that would seem like a pretty good record. However, the customers who become the owners of the remaining 1% will surely consider their products 100% defective. It is unacceptable that even one customer in a thousand – even one customer in ten thousand – should receive a defective product. That's why we have to aim for 120%."
The 120% represented a goal of exceeding customer's expectations, to be a company that society wants to exist.
---
---
---
---
Comments