Fire-Breathing MINI JCW GP Launched – RM 377,470
Auto News The most extreme MINI Cooper ever made has just been launched in Malaysia, packing astonishing performance figures and track-focused features.
---
If you want a quirky compact hatchback, you get a MINI three-door hatch. If you want something with pace pick the MINI Cooper S, and if that isn't enough you go for the MINI John Cooper Works. But when you want the ultimate, no holds barred weapon – it's the MINI John Cooper Works GP (JCW GP) that you need. Good thing is, MINI Malaysia has just launched it for our market at a fairly hefty RM 377,470. The bad thing is there are just 10 units up for grabs, so you have to move quickly.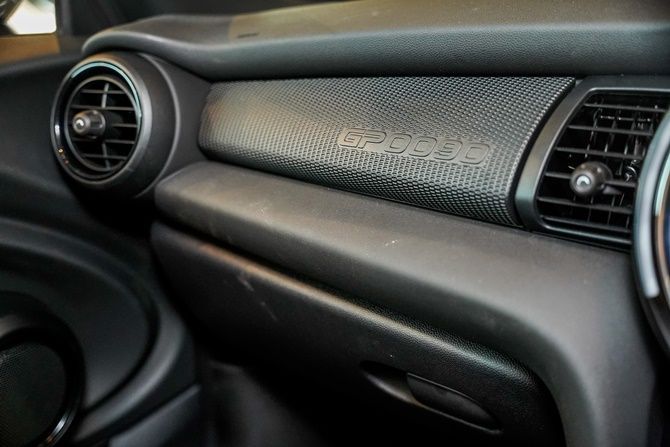 What does that amount of money get you? Well, for starters the MINI JCW GP is based on the three-door hatch, but it looks so aggressive that you'd be forgiven for thinking it's a pure race-car. The bodywork is enlarged and extended thanks to wider body panels, and the front bumper and rear diffuser are designed both to channel air more effectively and to show you that it means business.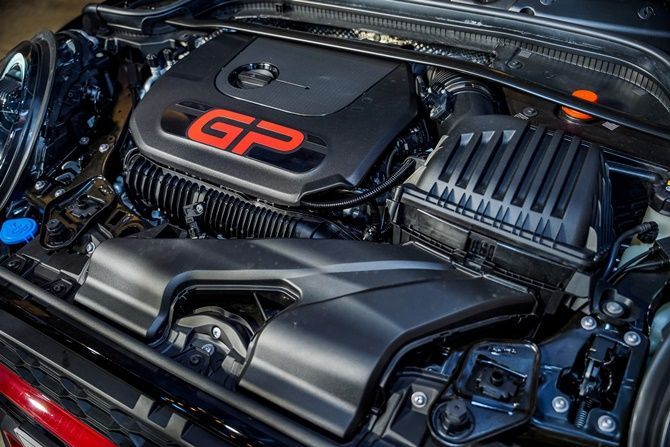 Beating at the heart of this super-hatch is a 306 hp, 450 Nm turbocharged 2.0-litre petrol engine, which sends power exclusively to the front wheels through an eight-speed Steptronic automatic transmission with a mechanical differential lock. These may not be chart-topping performance figures, but the MINI JCW GP weighs in at 1,255 kilograms, nearly 100 kilograms lighter than a certain Japanese front-wheel drive turbocharged machine.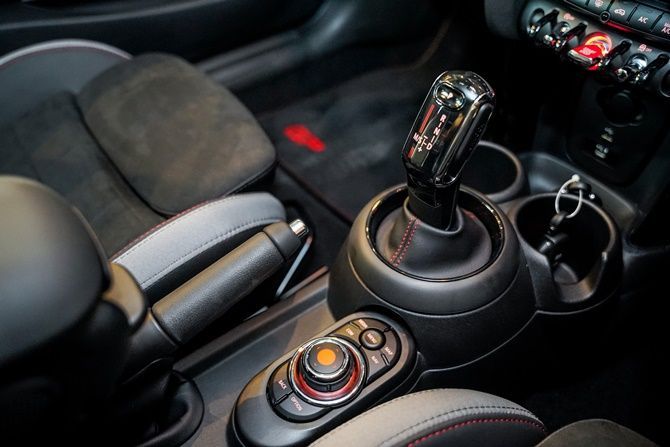 Only 3,000 units of this particular MINI will ever be made, and you'll know which one you have by the specific serial number that's plastered over the large exterior body kit pieces. Also interesting is the fact that you will not have any rear seats, as MINI has decided to throw them away in favour of strengthening the chassis with a strut bar – or a luggage bar as they call it.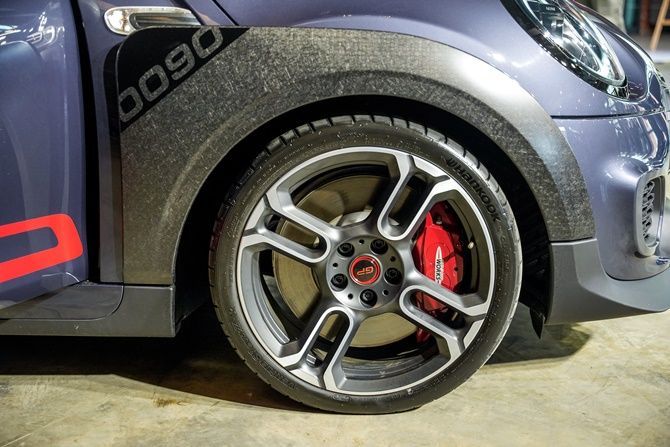 In terms of geometry and suspension, the MINI JCW GP is 10 millimetres lower than even the regular JCW, and packs a slightly wider track width which in turn lowers the effective centre of gravity even further. The suspension has been revised with stiffer springs, dampers, and stabilizer bars for that ultimate go-kart feeling among the go-kart-feeling-cars. Revised bearings at all four corners both allow for more camber gain as well as sharper response to inputs.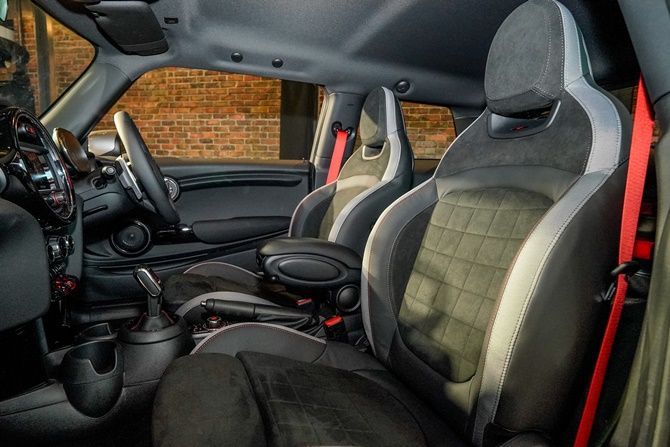 But don't worry – this MINI isn't as bare bones as you'd think from such a track-focused special. You still get your climate control, and you still get that 8.8-inch screen that sits front and centre in the dashboard. A digital instrument cluster provides information to the driver, allowing you to keep track of various aspects of the car.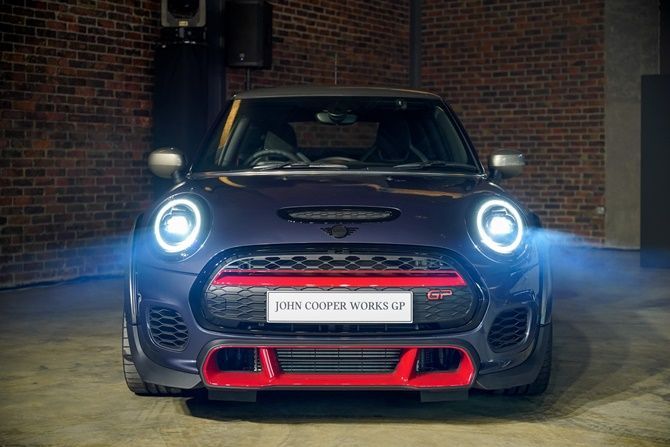 If you don't like the Racing Grey metallic colour that you see here, well you're out of luck because that's the only option you get for paint colours. There isn't a manual option either, so if you're looking for something with three pedals you can give this a pass. That being said, we'd love to get behind the wheel of one because it sounds like a truly special model that comes only once in a blue moon.
---
---
---
---
Comments