First Impressions: 2016 Proton Perdana – More Than Just A Rebadge
Reviews After many years of ups and downs and never-ending drama, things are finally beginning to look positive for our beloved national car manufacturer Proton.
Despite all the criticism, the company has taken an oath to come back with a bang and re-instil the sense of trust and confidence people once had in it.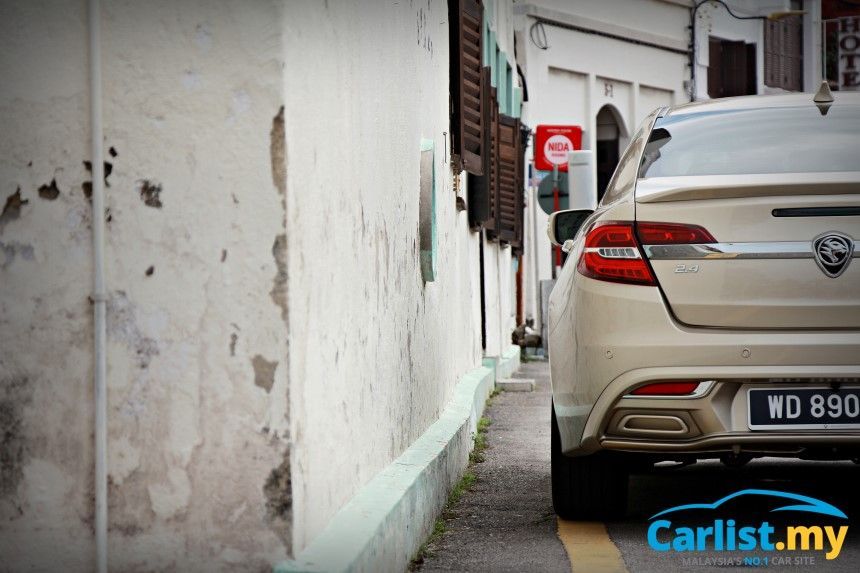 And in order to achieve it, many measures have been taken, including the on-going restructuring of the organisation, the partnership with Ricardo to produce new engines, and of course, the introduction of not one or two, but four new models by the end of the year (including the Perdana).
Although many promises such as these have already been given by Proton in the past and many never turned into reality, there is actually progress this time around. We have seen the new management, we have seen the new engine, and we have already seen two out of four of the models slated for their debut later this year.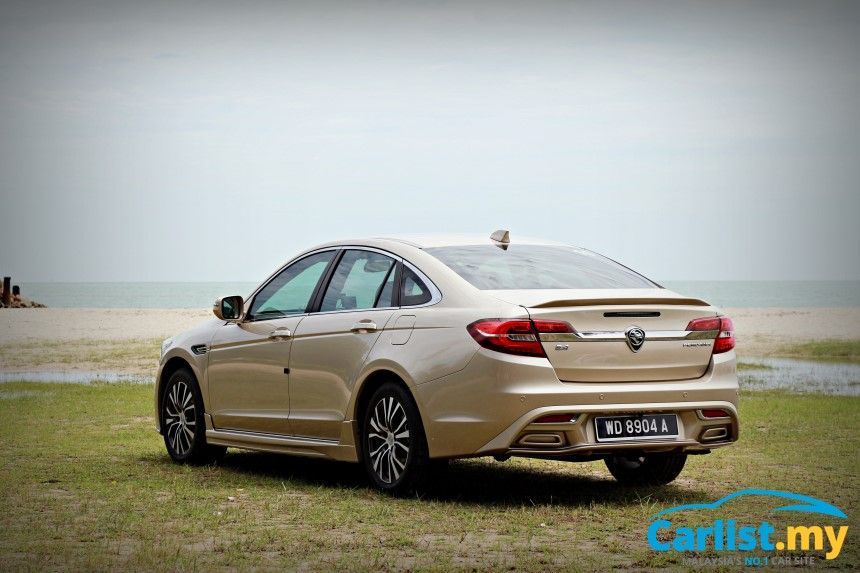 Now, it has been quite some time since we saw this much productivity from Proton hasn't it?
The company also finally marked its return to the D-segment after six years with the car you're looking at right now - the second-generation Perdana.
Specifications
Perdana 2.0
Price: RM113,438.00 (Solid), RM113,888.00 (Metallic)
Engine: 2.0-litre, 4-cylinder, SOHC
Power: 154hp @ 6,300rpm
Torque: 189Nm @ 4,300rpm
Transmission: 5-speed automatic
Safety: 4-airbags, ABS, EBD, parking sensors, reverse camera, ISOFIX
Perdana 2.4
Price: RM138,438.00 (Solid), RM138,888.00 (Metallic)
Engine: 2.4-litre, 4-cylinder, DOHC
Power: 178hp @ 6,500rpm
Torque: 222Nm @ 4,300rpm
Transmission: 5-speed automatic with paddle shifters
Safety: 4-airbags, ABS, EBD, parking sensors, reverse camera, ISOFIX, Electronic Stability Control (ESC)
Overview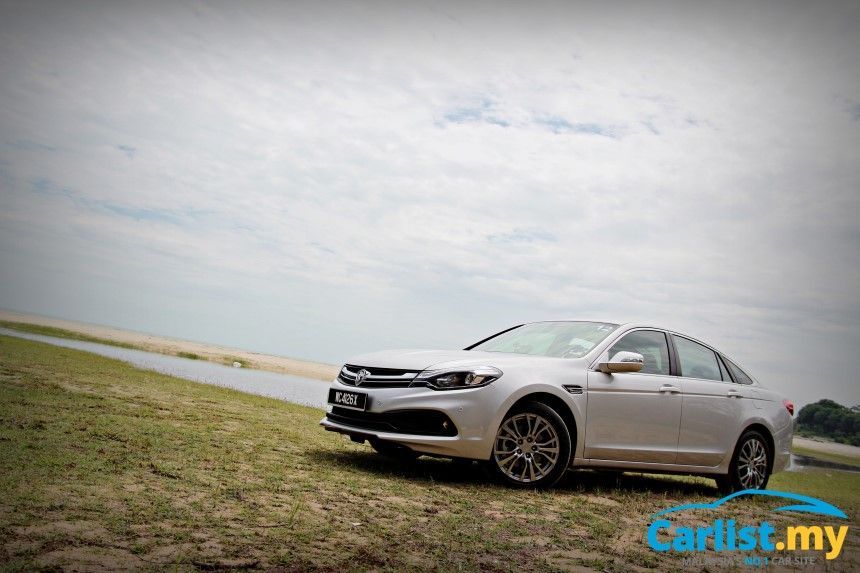 Developed from the eighth-generation Honda Accord, the new Perdana is more than just a rebadging exercise. Yes, it is still an Accord underneath but Proton has put in quite a bit of work as well to set it apart from the donor car. In fact, the company has announced that it will be updating the sedan with more Proton content within the next couple of years.
Unlike the version used by government officials, the units that will be sold to the mass, sports a much-changed appearance over the Accord. The car looks nothing like the donor car on the exterior level.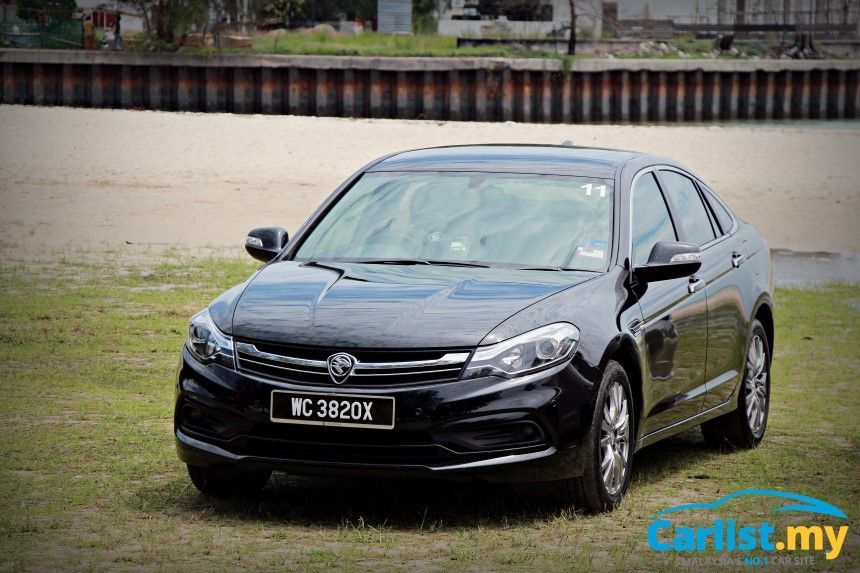 Even the window lines have been re-shaped. The similarity between the Perdana and the Accord is not immediately obvious, but the door panels are kept unchanged even though the window frames have been reconfigured.
Proton has also lengthened the Perdana's body to measure five metres from the Accord's 4,950mm overall length, making it one of the longest vehicles of its class. While the 2.0-litre model measures 4,999mm long, 2.4-litre model's all-round bodykit adds an extra 21mm to its length.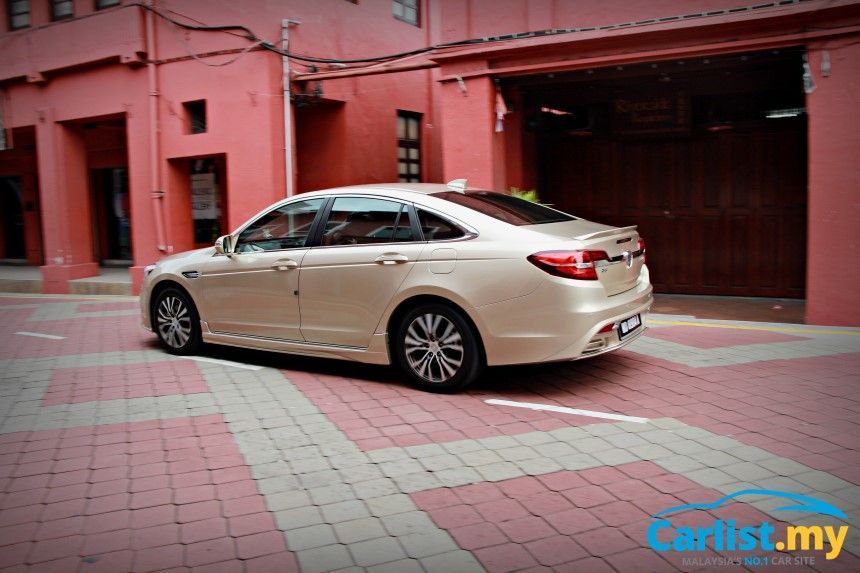 Front and rear light clusters have been comprehensively re-engineered as well, including the fitment of rear fog lights which were not provided for in the Accord's original lighting architecture. Fully redesigned tail lights are LED-illuminated and projector headlamps are standard in both variants – halogens for the 2.0 and xenon for the 2.4.
As different as the car is on the outside, the interior was unmistakeably Accord, but with a few minor changes of course - such as a new centre stack which houses the android-based infotainment system with full colour touch-screen, the redesigned door levers and buttons, and Proton's own steering wheel.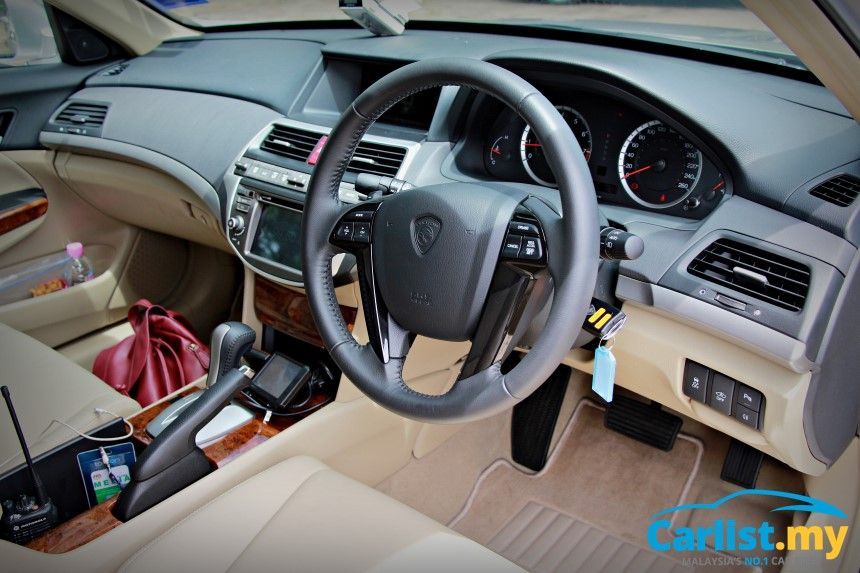 Mechanically, the Perdana retains the original mechanical configuration provided by Honda with little changes, carrying the engine, drivetrain, and chassis over lock, stock, and barrel. The only change from what we saw was the tyre specifications, where Proton has replaced the Accord's Goodyear Excellence tyres with Goodyear EffficientGrip tyres that were tuned specially for the Perdana.
Under the hood, the new Perdana is powered by the eighth-gen Accord's proven pair of four-cylinder i-VTEC petrol engines, which are both paired to a 5-speed automatic gearbox each, displacing 2.0 and 2.4 litres. However, Proton mentioned that the Perdana will be receiving Proton's own NE01 engine by end of 2017.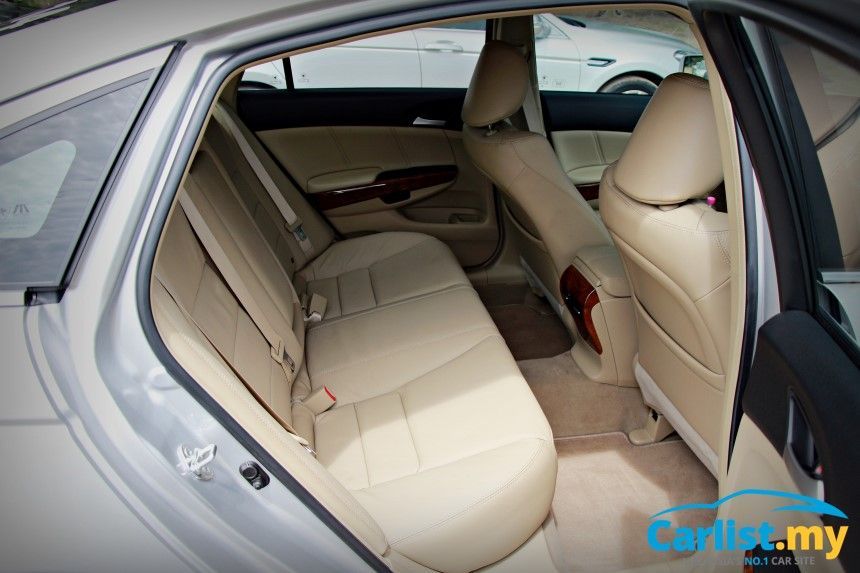 That said, standard equipment include:
Halogen projector headlamps
LED daytime running lights
LED tail lilghts
Front and rear fog lamps
225/45 R17 tyres with 17-inch alloy wheels
Black interior. Leather and fabric seats.
Steering wheel - tilt & telescopic, audio controls
Dual zone auto climate control
8-way electric driver seat adjustment
Infotainment - 6.2-inch TFT touchscreen, Radio, CD, Bluetooth, USB, AUX-IN
Cruise control
4 airbags
ABS, EBD
Front and rear parking sensors with reverse camera
ISOFIX
The 2.4 version on the other hand, gets some additional goodies like:
Paddle Shifters
Auto-leveling HID headlamps
Beige and black interior. Full leather trim.
4-way electric passenger seat adjustment
Electronic stability control.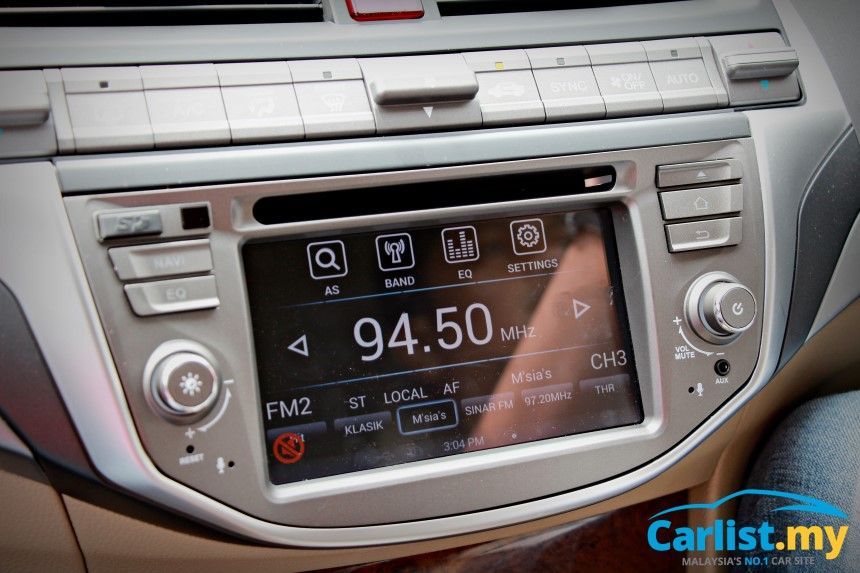 How does it drive?
Given about a couple of hours in each variant from Shah Alam to Melaka through a combination of B-roads and also highway driving, we covered about 300km in the Perdana, and we were quite impressed by what it had to offer actually.
Besides a couple of minor hiccups like the noticeable road noise after certain speed, slight body roll while cornering, and the steering which could've been a tad more responsive, things were fine and dandy with the Perdana.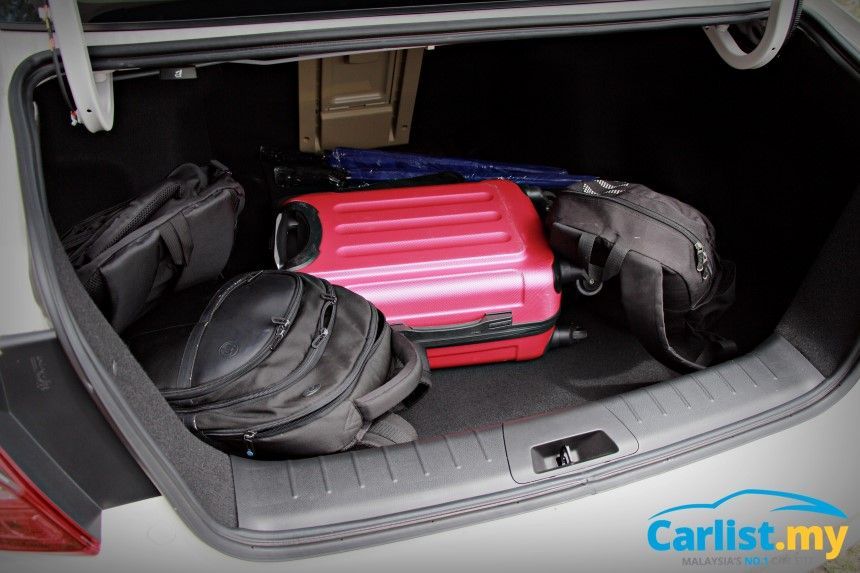 If you've been in an eighth generation Accord, you will feel that nothing has changed in the car. However, if Proton's NE01 engine can outdo the current engine by Honda, the Perdana can definitely be a better car.
These minor issues aside, the Perdana wins big in terms of comfort, space, and practicality. Regardless of whether it is strictly for business use or for a family, it ticks all the right boxes.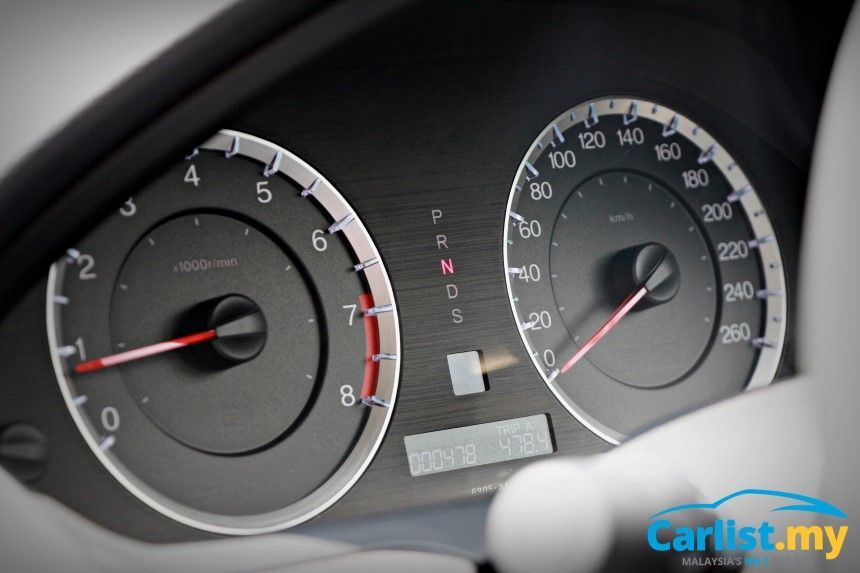 Conclusion
The new Perdana might be a car that is based on a model that is relatively aged compared to many models in the D-segment but let's look at the bright side - it is proven to be reliable. Plus, with an asking price of RM113,888 and RM138,888, it is one of the most competitively priced cars in class.
Despite the affordability, the car is still on par with many of its rivals in terms of presence, features, peformance, and also reliability.
And who knows? Maybe it will turn out to be even better when Proton updates it with its own drivetrain package.
Looking for a Proton? Find one now at Carlist.my
---
---
---
Comments