Five Things We've Learned From Toshio Asahi, Chief Engineer For The Fifth Generation Lexus LS
Insights At the sidelines of yesterday's launch of the all-new fifth generation Lexus LS in Malaysia, we caught up with Toshio Asahi, chief engineer of Lexus' latest flagship limousine. Prior to his current position, Asahi-san was the chief engineer for the current generation Lexus ES. Before that, he was also involved in every generation of LS model in various engineering positions.
Globally, the LS competes against the Mercedes-Benz S-Class and BMW 7 Series but since the LS is a fully-imported model versus the two locally-assembled German stalwarts, the upwards of RM 799,000 Lexus is priced closer to an Audi A8 L (from RM 656,900) and Jaguar XJ L (from RM 645,729).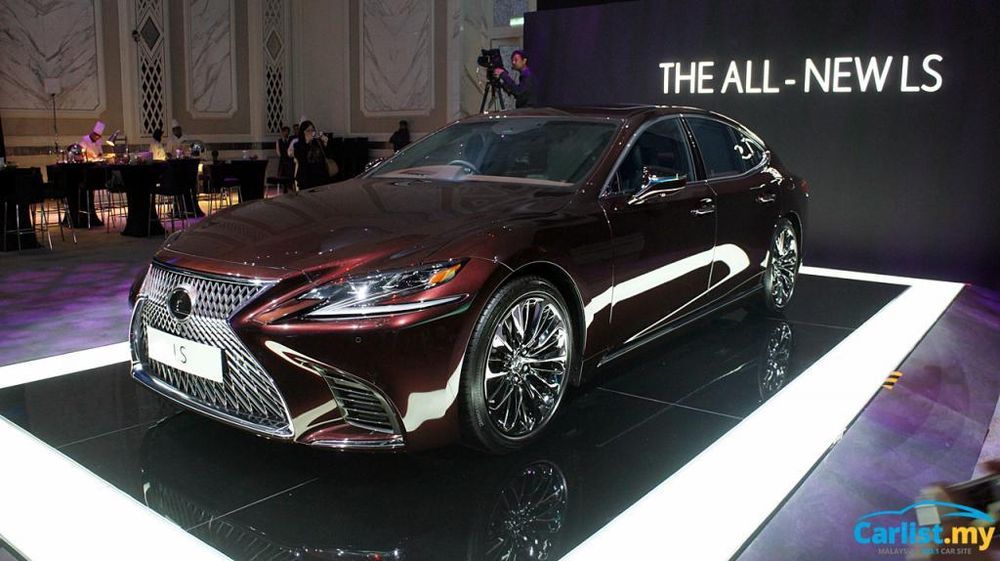 Our time with Asahi-san was short but here's what we managed to pick up from our 30-minute conversation with the man behind the LS.
Chauffeur-driven customers are still the focus, but keen drivers won't be disappointed
Earlier generations of the LS were known for their faultless refinement and ride comfort, as driving was concerned, they were not on par with the BMW 7 Series. All that changed when President Akio Toyoda, a keen driver who also races in the 24 Hours of Nurburgring, personally took charge in signing off every new Toyota/Lexus model's ride and handling.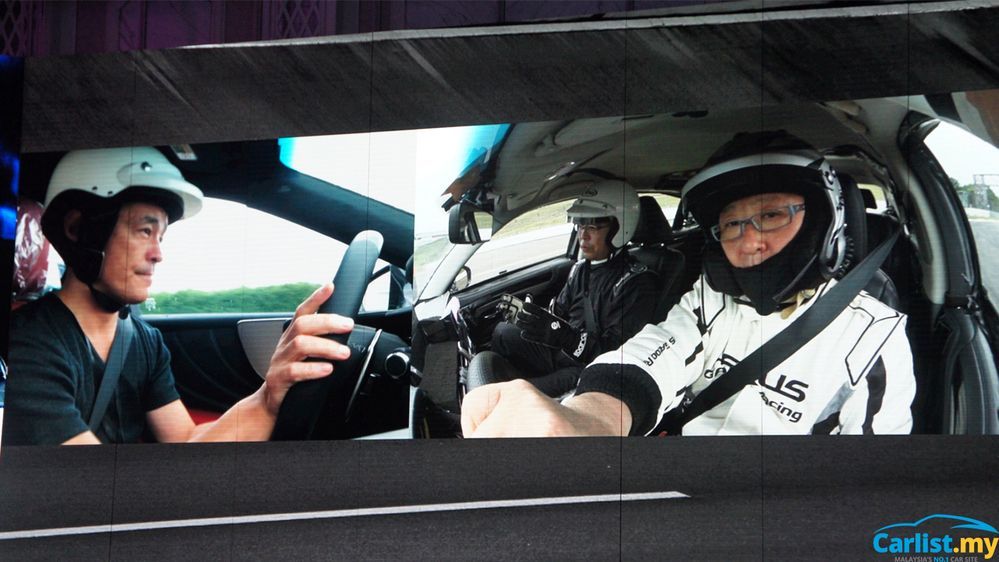 This all-new LS is the first LS to be developed under Akio Toyoda's authority and Asahi-san confirms that he had spent many hours with President Toyoda behind the wheel of an LS prototype.
Typical of vehicles of this segment, supreme comfort for chauffeur driven customers is still paramount but there is now greater emphasis on driving pleasure.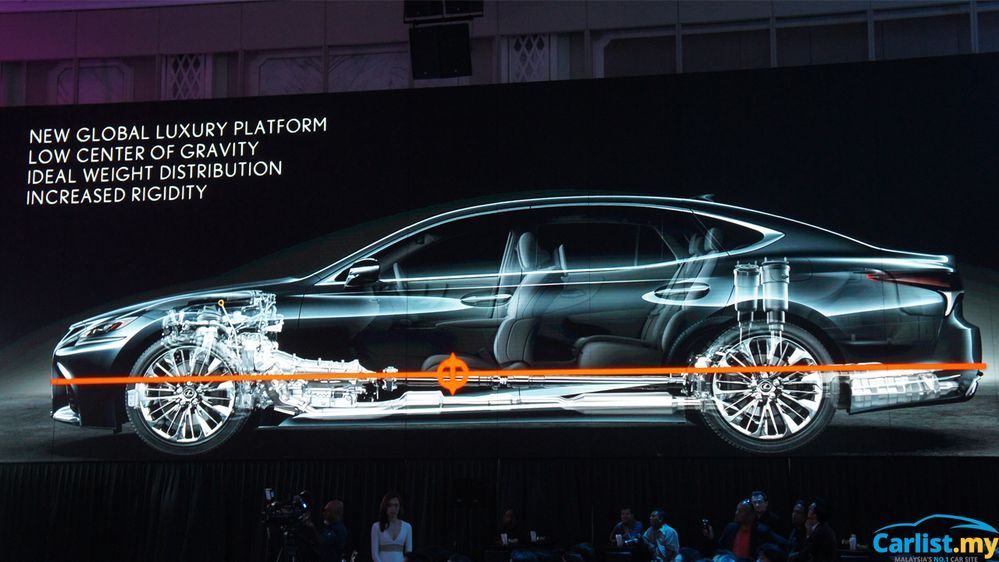 The all-new LS shares the same rear-wheel drive GA-L (Global Architecture – Luxury) platform as the LC 500, a ridiculously beautiful car which as we've recently found, also drives really well.
With a longer wheelbase, longer length, wider body and a lower centre of gravity, the chassis is also the stiffest in Lexus' history, thanks to a clever mix of lightweight aluminum material that's bonded to steel via self-piercing rivets, special body adhesive and a new Laser Screw Welding process developed in-house by Lexus.
It's benchmarked against a Tesla Model S
Although the LS' drivetrain electrification stops at just the 3.5-litre Multi-Stage Hybrid (for the LS 500h Executive), Lexus has decided to include the fully-electric Tesla Model S in its list of benchmarked vehicles, not for its driving behavior but for its semi-autonomous driving feature.
By benchmarking, it doesn't mean that Lexus wants to replicate what's done by others. Like many car makers, Lexus has its own unique approach to execute certain things and as a keen driver, President Toyoda is not a big fan of driverless cars. As such, Lexus is working on its interpretation of semi-autonomous driving feature that's in keeping with the new Lexus' brand values.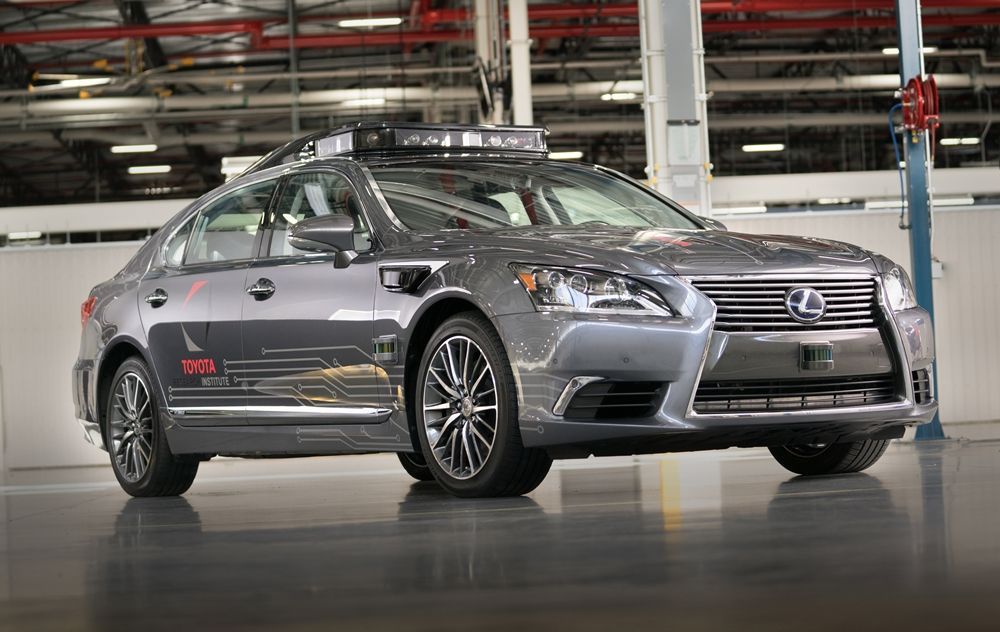 The previous generation LS was used as a test bed for the company's autonomous driving development
At the moment, the all-new Lexus LS already features semi-autonomous driving, available in certain markets. Furthermore, we can expect knowledge gained from Lexus' twin steering wheel self-driving prototype to be incorporated into the LS later in its model life.
Apart from the Tesla, the LS is benchmarked against the usual German trio – the Mercedes-Benz S-Class, the BMW 7 Series, and the Audi A8 – but Asahi cautions that the purpose of benchmarking is not about surpassing a specific numerical objective.
"We are not using them simply as a mark to surpass in a numerical sense, but to come up with a unique characteristic for Lexus. It's not simply in terms of numbers that we are comparing ourselves, but how does our car feel as far as sensibilities of driving is concerned. If a customer can feel 'Oh this is the Lexus kind of drive' or 'This is the Lexus type of way,' this is what we are trying to achieve. In terms of advance safety features, it can be about how various information is presented to the driver, that's could be where we differentiate ourselves," said Asahi.
Kiriko Glass Is Not That Fragile
Costing a whooping RM98,000 extra, the optional Kiriko Cut Glass package adds hand-folded fine pleated fabric and handcrafted Kiriko cut glass on all four door panels. Find it too expensive? Doesn't really matter because being a handcrafted item, Lexus can only supply 60 cars with the Kiriko Cut Glass package every month worldwide.
Those who are familiar with Japanese fine art will have seen examples of Kiriko glassware in high-end shops in Japan. Seen mostly as decorative glassware, Kiriko glass are characterized by the unique way they reflect and refract light, giving out vivid colours and texture.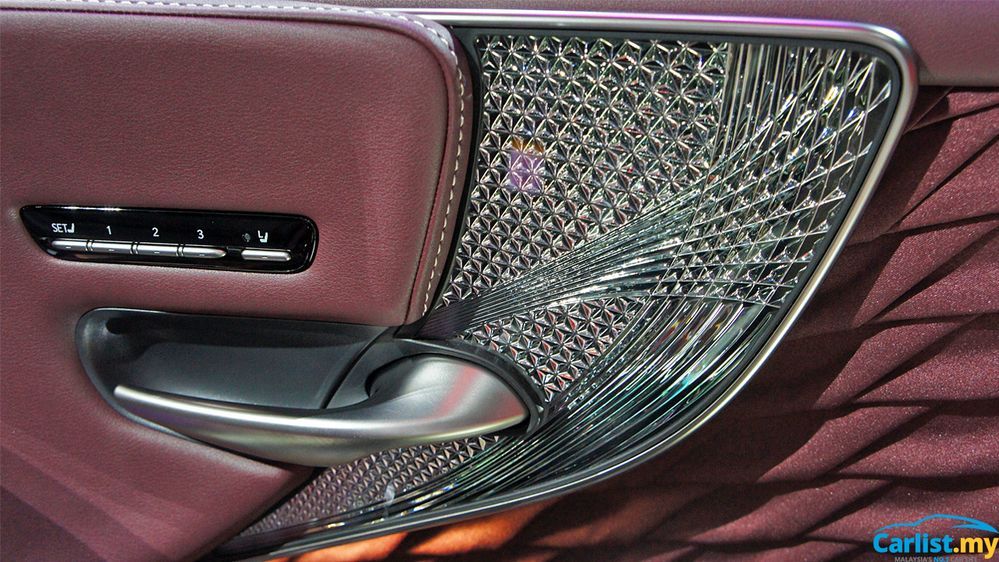 Putting glass on a car's door panel however, can be tricky, as doors are regularly slammed shut and in the unfortunate event of an accident, serves as a side impact protection structure.

Of course, the glass used in the LS' Kiriko glass is different from decorative cups and bottles.
"There are two things that we have changed. First is the use of reinforced glass, which makes it very difficult to crack in the first place. In addition to that, we have added a film over it, for a worst case scenario where if it were to crack, the glass won't shatter. By doing this, we've been able to ensure the safety of using it in a car's interior," said Asahi.
It's Less Of A Sedan, More Of A 4-Door Coupe
Compared to its peers, the LS' stands out with its unique silhouette. Unlike an S-Class or 7 Series, the LS lacks a chunky C-pillar, but instead has what Lexus describes as a six-window profile.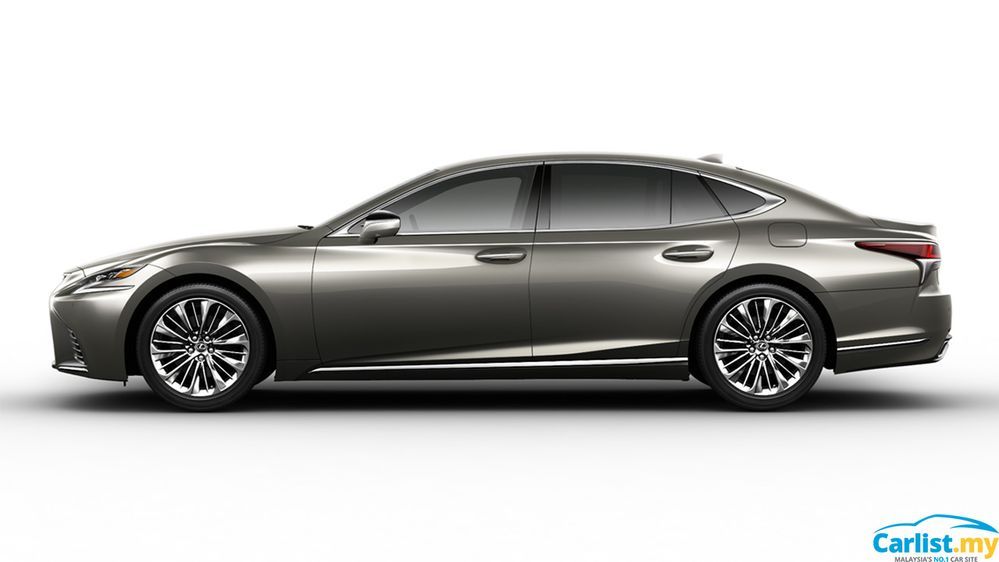 "We've talked to customers in this segment. Those who are currently driving three-box sedans said that the interior roominess is great but they wished that the car was more stylish. Those who were driving coupes would say the design is great but they wished that there was more room inside. With this flagship, we've tried to incorporate both desires that we've heard from our customers. We believe we've come up with an attractive design," said Asahi.
Spindle Grille Will Remain As Lexus' Identity
Like all Lexus models, the LS' front-end is dominated by a large trapezoid-like grille that is pinched in the middle. Lexus calls it the 'spindle grille,' which is currently in its second generation. When asked if the spindle grille will remain for future Lexus models, Asahi said he can't comment on future models but explained that the spindle grille is a core part of Lexus' identity and to establish a design identity, it needs to be reinforced over multiple generations.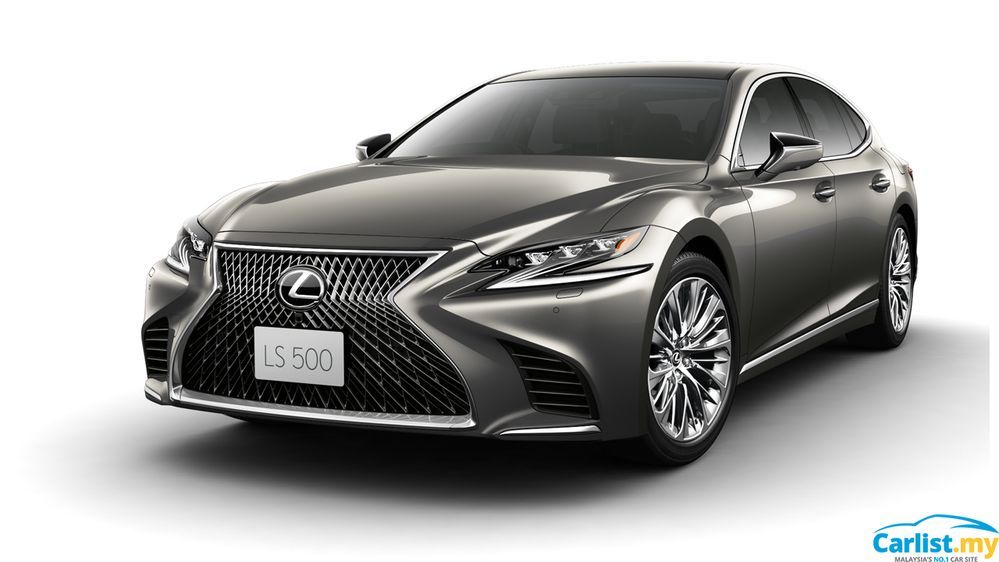 "We consider this to be a design icon for Lexus, just like the kidney grille is to BMW. We believe that design icons are something that should be used on a continual basis because that equates with the brand's character.
---
---
---
---
Comments