Ford Ranger Facelift Launched In Bangkok, Gets 213 hp, 500 Nm Raptor Engine
Auto News When the world (or more specifically, Asia Pacific) received word of the Ford Ranger Raptor, it went wild. Finally, a model that would give us a taste of what the Americans had been keeping to themselves all these years - even though it wasn't packing a big ol' V8 or a smaller V6 turbo motor.
When the price was announced, that excitement died down a little: it would be prohibitively expensive in most cases to consider unless you were already in the market for a performance car like a hot hatch.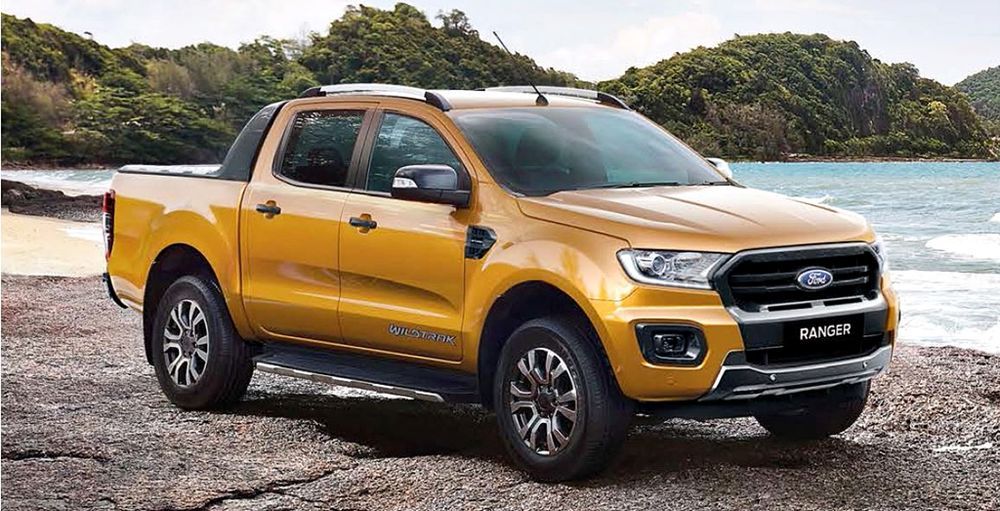 But we need not worry anymore, for Ford has just unveiled the Ranger facelift up in Thailand - and the best part is that the Wildtrak variant will receive the same 2.0-litre twin-turbo diesel engine that the Ranger Raptor is powered by, in the same 213 hp, 500 Nm state of tune or a 180 hp, 420 Nm state of tune in single turbo guise. This makes it the most powerful pickup truck in the segment, going over 200 hp, and the 10-speed automatic transmission is also the most advanced by far.
This move was done to phase out the ageing 3.2-litre 5-cylinder engine due to emissions regulations. The 2.2-litre model is retained with outputs of 160 hp and 385 Nm, paired with either 6-speed manual transmissions or 6-speed automatic transmissions. Apart from the powertrain upgrades, Ford has included a few features with this facelift model: easy-lift tailgate, keyless entry and start, parking assist, and automatic braking at low speeds are all available depending on which specific trim.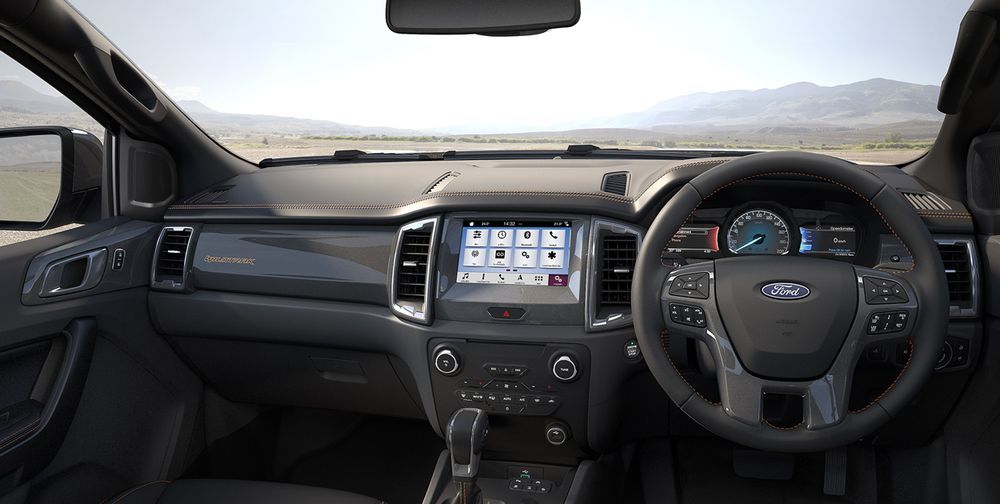 On the whole, the prices have gone up as a result of the new features, but the entry level model remains at the same price. With 20 different variants to choose from, prices are as follows:
Raptor: 1.699 million baht (RM 206,826)
Wildtrak: 1.029-1.265 million baht (RM 125,227 - RM 153,947)
Limited: 889,000 to 1.029 million baht (RM 108,189 - RM 125,227)
XLT: 749,000-869,000 baht (RM 91,151 - RM 107,755)
XLS: 659,000-789,000 baht (RM 80,198 - RM 96,019)
XL: 559,000-799,000 baht (RM 68,072 - RM 97,298)
SWB: 589,000-799,000 baht (RM 71,725 - RM 97,298)
As mentioned earlier, the key motivator for the Thai market to introduce the smaller displacement diesel engine is due to their CO2 regulations. We suspect the top-of-the range Wildtrak variant with the new 2.0-litre twin turbo engine might not reach Malaysia so soon.
Recently, SDAC, the local distributor of Ford vehicles in Malaysia, introduced the Wildtrak with the 2.2-litre engine (160 hp / 385 Nm) and has received a positive response from consumers thanks to its high equipment count and competitive pricing.
---
---
---
---
Comments