Frankfurt 2015: Mazda's Koeru Concept is What a CX-5 Coupé Would Be Like
Auto News Ever since the idea of a SUV coupé exploded onto the popular conscience, the floodgates have opened and Mazda is the latest manufacturer to step into the limelight with their interpretation of an SUV coupé at the 2015 Frankfurt Motor Show.
Called the Koeru concept, which literally means 'exceed' or 'go beyond' in Japanese, it is Mazda's own interpretation of a crossover vehicle. Though Mazda didn't explicitly say any particular segment the Koeru is supposed to step into, its measurements gives a clear hint.
At 4,600mm in length and 1,900mm in width, the Koeru is just 45mm longer and 60mm wider than the CX-5. Its wheelbase of 2,700mm is identical to that of the CX-5, whereas its height of just 1,500mm is a whole 170mm lower than the CX-5, giving us a rough idea that this is what a coupé version of the CX-5 would look like. And it looks pretty good.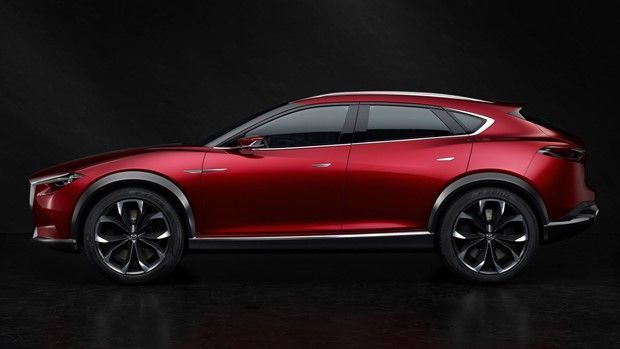 The Koeru sports sleek and clean lines with a low and rakish roofline that looks all the more exaggerated sitting on its huge 21-inch wheels, alluding to a model with a clear sporty intent. Once again the KODO design traits are present, with a stronger presence from its prominent Signature Wing and sleek LED guiding rings integrated into the headlights. Around the back the Koeru's tail looks remarkably like the tailgate of the Mazda 6 wagon, which is no bad thing.
Not just sleek in appearance, Mazda says that the Koeru sports a turbulence-rectifying under-floor structure beneath, which enables the Koeru to deliver an impressive aerodynamic performance. As for its interior though, Mazda says that the Koeru has improved NVH (noise, vibration, harshness) levels thanks to their breakthrough NVH technology that thoroughly quells noise and vibration path.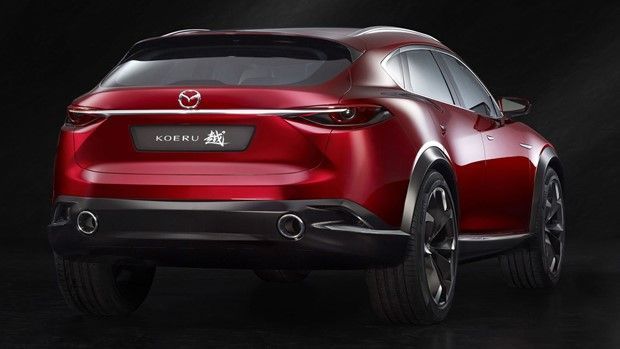 While Mazda has had an impressive track record of bringing recent concepts to production, we have our reservations about the Koeru becoming an actual CX-5 coupé. And Mazda themselves doesn't seem to drop any strong hints if the Koeru is destined for production anytime soon. But who knows, Mazda might be working on something already.
---
---
---
---
Comments