Frankfurt 2015: The Honda Project 2&4 Concept Looks Even Better Up Close
Auto News Introduced before the start of the 2015 Frankfurt Motor Show, Honda's Project 2&4 powered by RC213V was truly something that we had to see in the metal to believe. Thankfully, we have live pictures of the concept fresh from Frankfurt.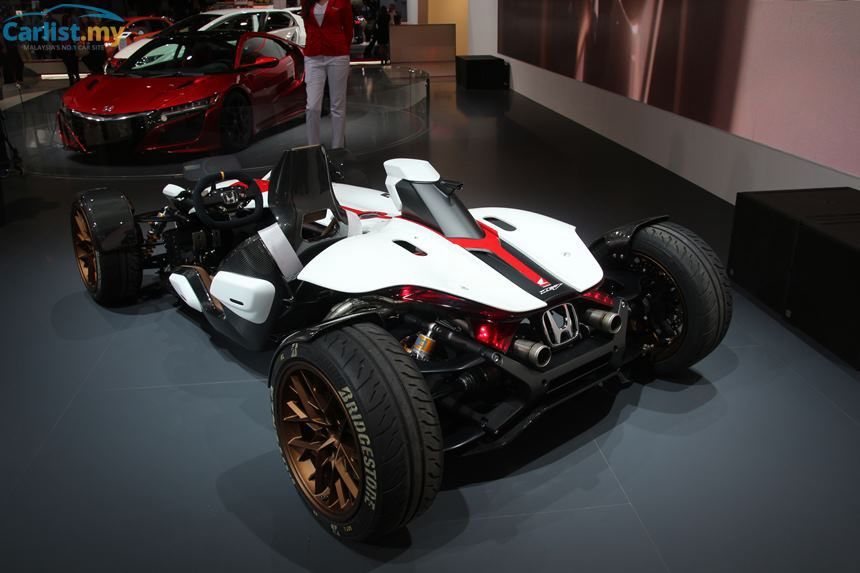 A result of the carmaker's 'Global Design Project', the open-cockpit vehicle combined the capabilities of a motorcycle with the manoeuvrability of a car.
A RC213V motorcycle engine originally developed for the world-class MotoGP serves as the powerplant on the Project 2&4. The 999cc four-stroke V4 unit, which has a 14,000 rpm red line, delivers its peak power of 215PS at 13,000 rpm, while peak torque of 118Nm is delivered at 10,500 rpm. A six-speed DCT gearbox serves as the transmission.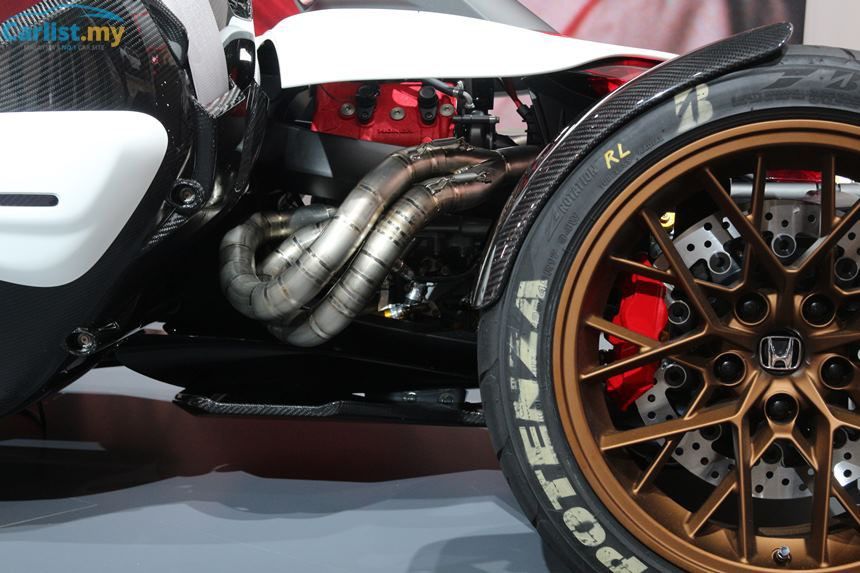 Measuring just 3,040mm in length, 1,820mm in width and 995mm in height, the Project 2&4 is also incredibly light, tipping the scales at 405kg.
The design is simply out of this world, with a large majority of the car's mechanical components exposed for all to see. Honda's legendary RA272 Formula One racer from 1965 serves as the inspiration for the body design and engine position of concept.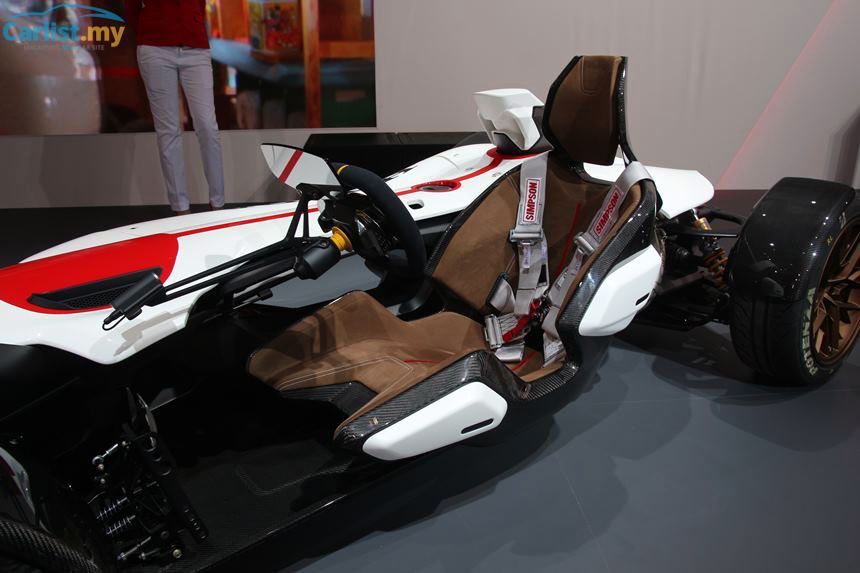 A 'floating seat' design ensures the driver is as close to the action as possible. Appearing as a single seater, the panel on the other side of the driver's cockpit does look to be removable with the possibility of fitting a second seat in its place so a friend can come along for the ride.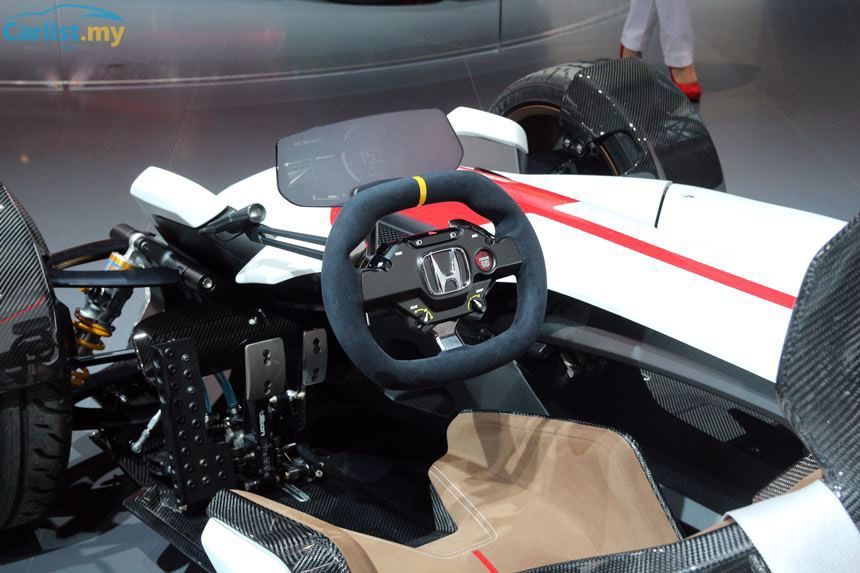 So take a moment and browse through our gallery while examining the exquisite design of the Honda Project 2&4 powered by RC213V.
---
---
---
Comments