Geneva 2017: Audi Brings the RS5, Now With More Power
Auto News It's funny that all the performance divisions of luxury car manufacturers are scrambling to adopt all-wheel drive, despite condemning Audi for having it for the last few decades. While it's true that Audi's products were not always as dynamically inclined as those wearing M or AMG badges, they were still far more usable in a larger variety of situations thanks to that all-wheel drive traction.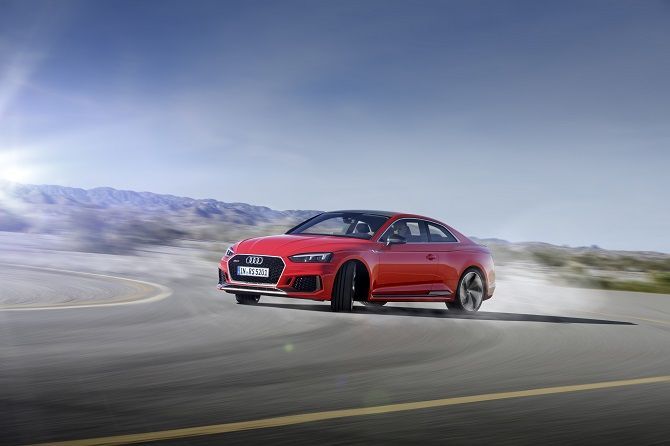 But Audi has begun to realize that safety and stability isn't sexy. They're strong selling points, but in order to go toe-to-toe with the big boys Audi needed to adopt some sideways styling. This photo of the RS5 in a drift may seem a little processed, but with a 40:60 front-rear torque split and an optional Audi Sport Differential at the rear, you can be almost guaranteed that the RS5 is capable of executing such feats in real life.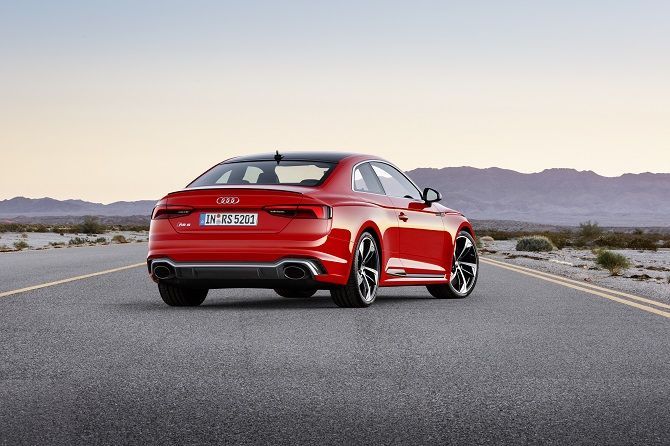 Perhaps we'll get the issue of the styling out of the way first. Audi has said that the styling of the RS5 is loosely based on that of their old IMSA GTO Audi Quattro, but Audi also has an annoying habit of saying that everything is styled similarly to their original Quattro. In truth, while it looks like a pretty solid sports sedan, it still suffers from the more muted styling of Audi's current product lineup. Perhaps a touch more aggression will come with the facelift.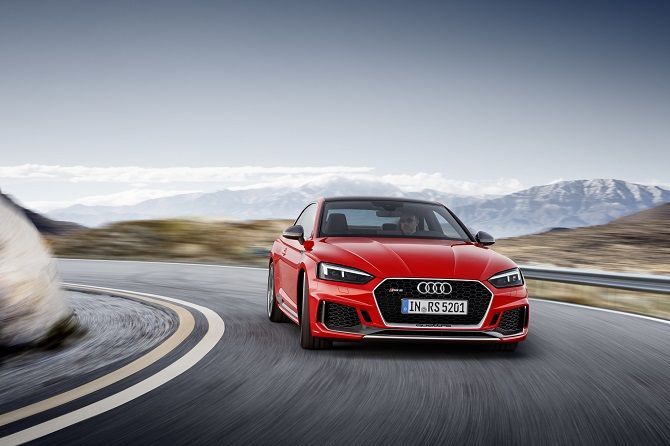 The powertrain is a little different for this generation as the RS5 steps into the world of forced induction. The turbocharged 2.9-litre V6 is similar to the one that's found in the new Panamera, although in this state of tune it pushes 450 bhp and 600 Nm of torque. This puts it a little higher than the BMW M4, and should compensate for extra parasitic losses as a result of the drivetrain. The RS5 is only available with an 8-speed automatic transmission, but we're not complaining.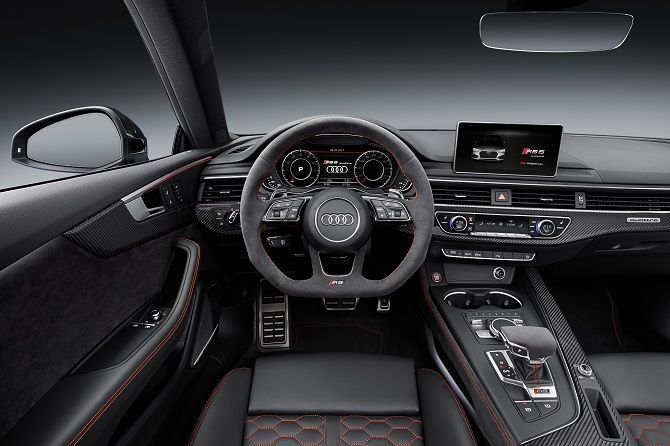 What is important about the new RS5 is that the weight has gone down to roughly 1650 kg, or 60 kg down from the previous generation model. This brings it closer to the M4, which weighs roughly 1,550 kg depending on options. The RS5 could become truly competitive in a head-to-head fight with the class-defining M4, although we'll still have to wait and see how the two compare on more than just paper.
---
---
---
---
Comments