Geneva 2017: Audi RS 3 Sportback Gets a Facelift, Finally Looks Angry
Insights Oh Audi, you really do listen. Rounding out the Audi contingent for this year's Geneva Motor Show was the Audi RS 3 Sportback facelift- but it's far more than just a cosmetic change. Next to the new Audi RS 5 and the Audi Q8 Sport it may seem a little less bleeding edge, but rest assured it is possibly the most exciting of the bunch.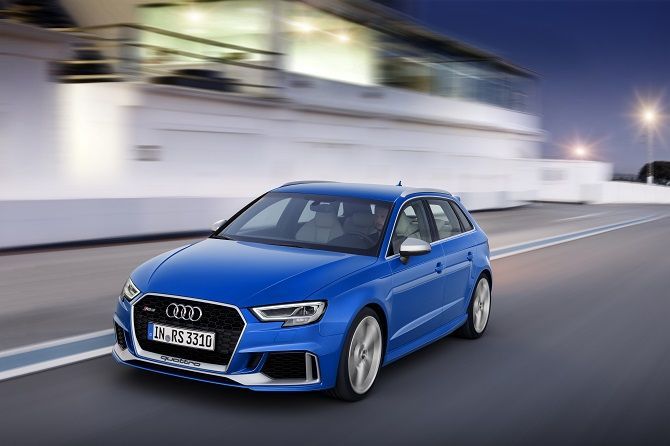 Perhaps the single largest change is the adoption of the 400 hp, 480 Nm, world-beating, turbocharged 2.5-litre 5-pot- an engine that debuted in the RS 3 Sedan. This was no doubt done in response to Mercedes-AMG upping the ante with their facelifted A 45, and Audi saw it fit to push the performance of their RS 3 Sportback in order to stay ahead of the competition. The engine is also 26 kilograms lighter, which helps to reduce some of that notorious Audi understeer.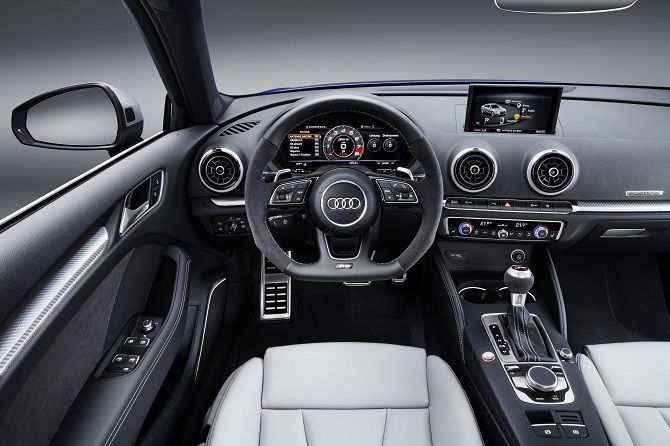 As you would expect, the RS 3 Sportback comes with quattro as standard, although this iteration has the system tweaked a little further to provide for more aggressive driving characteristics. There are various other adjustable features as you would expect in a car of this calibre, from adjustable exhaust flaps to the optional adjustable dampers. Also an exciting option is the Audi Virtual Cockpit, which has been Audi's greatest tech offering in the past decade or so.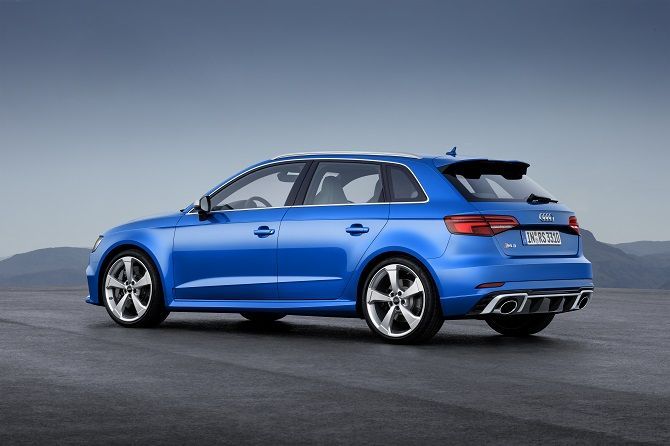 Aesthetically, things have changed a great deal. The pre-facelift RS 3 Sportback was a little tame looking, stuck between generations in terms of Audi styling. This new RS 3 Sportback goes all the way, but more importantly it provides the most aggressive form of the current Audi design language yet. Even the Audi R8 isn't quite as 'ganas' as this.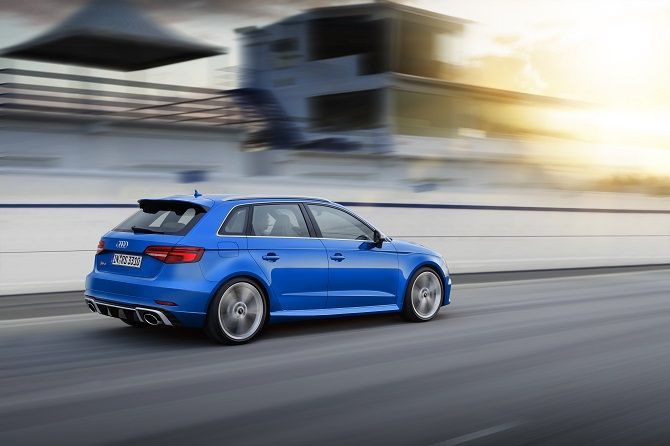 There's a high possibility that Audi Malaysia will be bringing this in, as they've made it clear that they want to aggressively expand their Malaysian model range. If it does, it will of course go head to head with the Mercedes-AMG A 45 (and nothing else because BMW doesn't bring in an M135i). The local hot hatch market could do with a bit of shaking up, and buyers will benefit greatly from a bit of competition.
---
---
---
---
Comments