Geneva 2017: Mercedes-AMG GT Concept – Affalterbach's Four-Door Hybrid Monster
Auto News Unlike the performance arms of rival brands, Mercedes-AMG is noteworthy for being the only one that develops its own vehicles independent of the mainstream line-up. There was the SLS AMG in 2009 followed more recently by the AMG GT in 2014, and soon will come a third model appropriately timed to mark the division's 50th anniversary.
Having seen them roll out two V8 sports cars, one wouldn't expect the next product in line to be a four-door hybrid but that's exactly what Mercedes-AMG is serving up at the 2017 Geneva Motor Show in the form of the Mercedes-AMG GT Concept that previews the next member of the AMG GT family.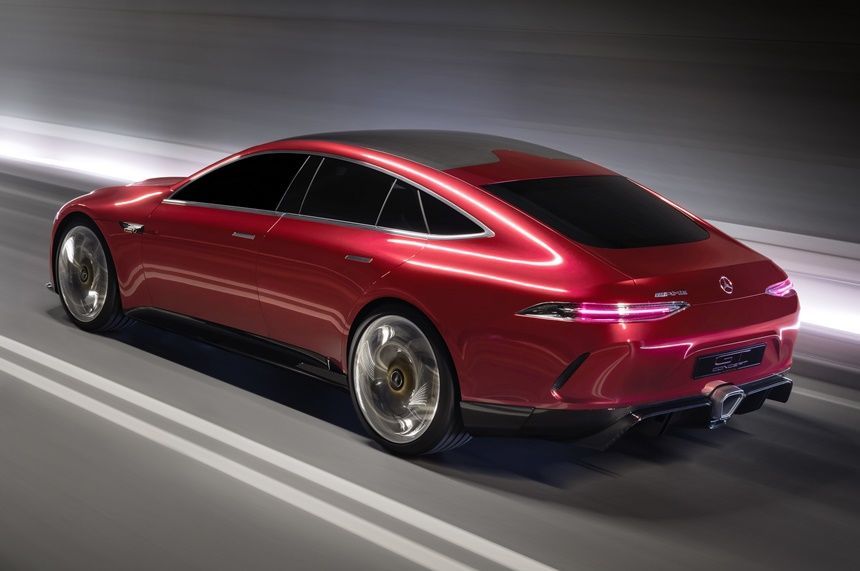 Appearance-wise, the AMG GT Concept wears its own distinctive sheet metal that draws no parallel with any mainstream Mercedes-Benz model. The overall styling remains inspired by the two-door AMG GT boasting muscular proportions and curvaceous lines. One might think of this vehicle as being developed with the Porsche Panamera in mind as a rival.
Powertrain of the concept shows Mercedes-AMG's unequivocal readiness to embrace electrification in its search for enhanced performance. Besides the usual measure of bi-turbocharging, performance of the AMG GT Concept's 4.0-litre V8 powerplant is further enhanced by a performance hybrid system in a setup inspired by the Mercedes-AMG Petronas F1 car. The driver can choose to drive purely on either petrol or electric power, or an optimum combination of both.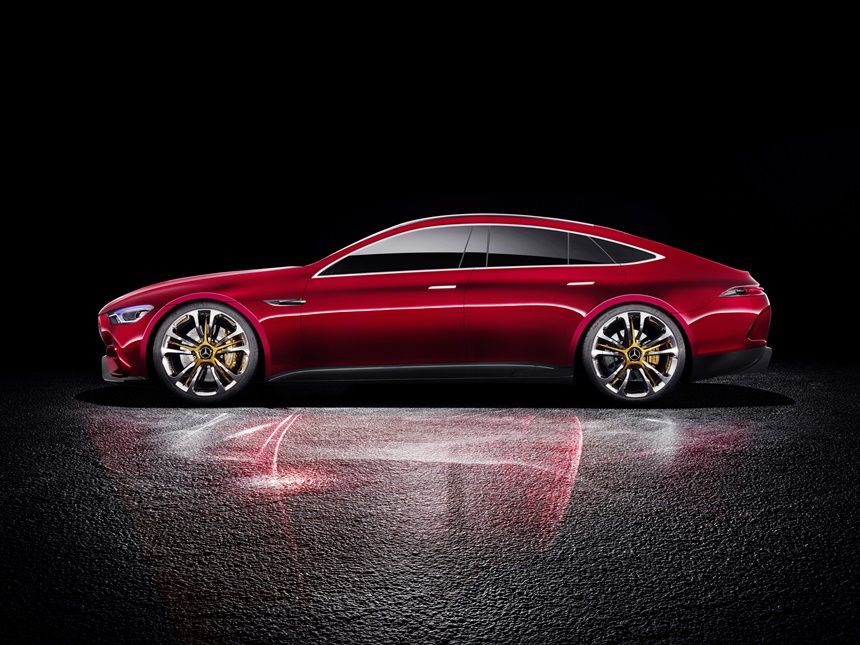 Definitive output figures were not given, but net system output is stated to reach up to 805hp in its final stages of development. Yes, 805hp. Let that sink in for a bit.
Mercedes claims that 100 km/h is within reach from standstill in less than three seconds.
Little is revealed about the vehicle's traction batteries either, its capacity, or even materials, but Mercedes claims that it is 'more powerful than conventional hybrid batteries' and at the same time lighter and more compact. It is also built in a modular design that ensures its performance and capacity are both scalable to meet specific requirements.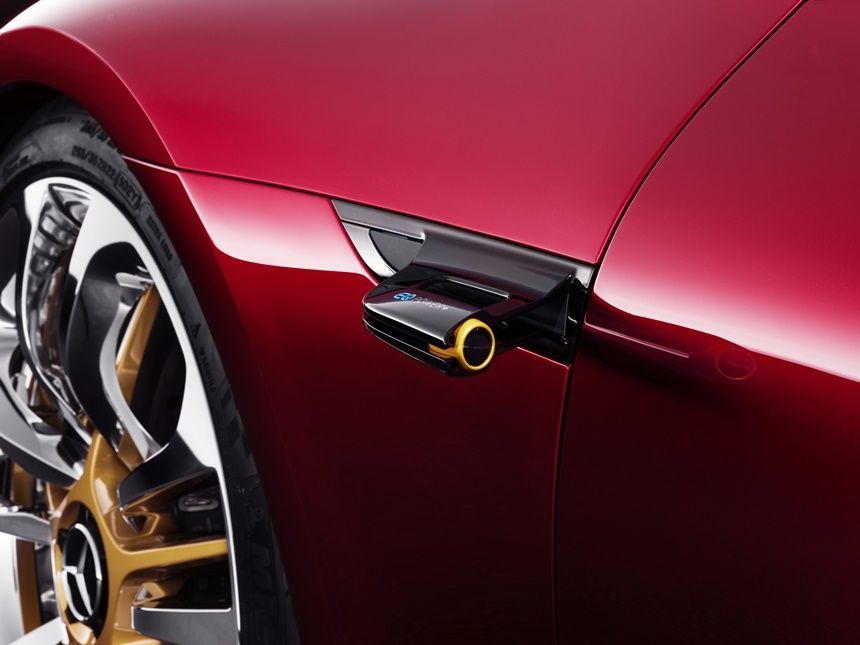 To ensure safe deployment of all that power, the AMG GT Concept has a fully-variable AMG performance 4Matic+ all-wheel drive system that is also supported by the electric motor which directly drives the rear wheels. Additionally, the vehicle's torque vectoring system is able to individually apportion torque to each wheel as it sees fit, maximising traction around corners.
Like the F1 car which inspires it, the AMG GT Concept also bears the 'EQ Power+' badge, the second AMG vehicle to do so. In the future, this badge will be given to all performance hybrid models from Mercedes-AMG.
---
---
---
---
Comments