Geneva 2018: Subaru Viziv Tourer Concept – Coming in 2020, Next-Gen Levorg?
Auto News On display at the ongoing Geneva Motor Show, the Viziv Tourer Concept is the latest of Subaru's Viziv (a portmanteau of the words 'Vision for Innovation') series of themed concept models. Following the introduction of the Viziv Performance Concept at the 2017 Tokyo Autoshow, the Viziv Tourer Concept is the second vehicle to preview future Subaru vehicles from a technological, and design perspective.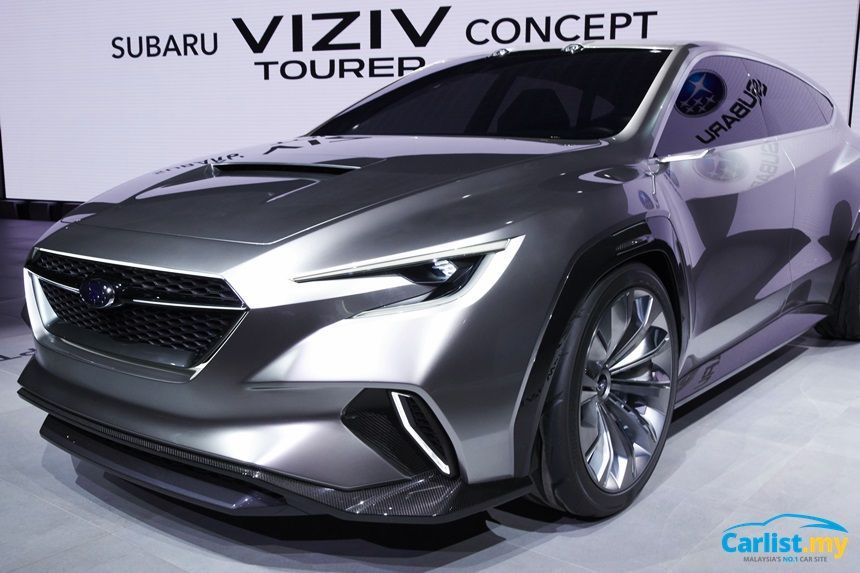 At 4,775 mm in length, 1,930 mm in width and 1,435 mm in height – the Viziv Tourer Concept offers some insight on the next-generation Subaru Levorg, in the same way the Viziv Performance Concept hinted at the next-generation WRX sedan. By comparison, the current Subaru Levorg measures 4,690 mm in length, 1,780 mm in width and 1,485 mm in height.
The Viziv Tourer Concept, like all-other Subaru vehicles, is powered by a horizontally-opposed 'Boxer' engine that sends power to the company's enduring Symmetrical AWD system. Little is known about the chassis or drivetrain, except that the wheelbase of the Viziv Tourer measures 2,730 mm (Levorg: 2,650 mm), and is fitted with 20-inch wheels, shod in 245/40-series tyres.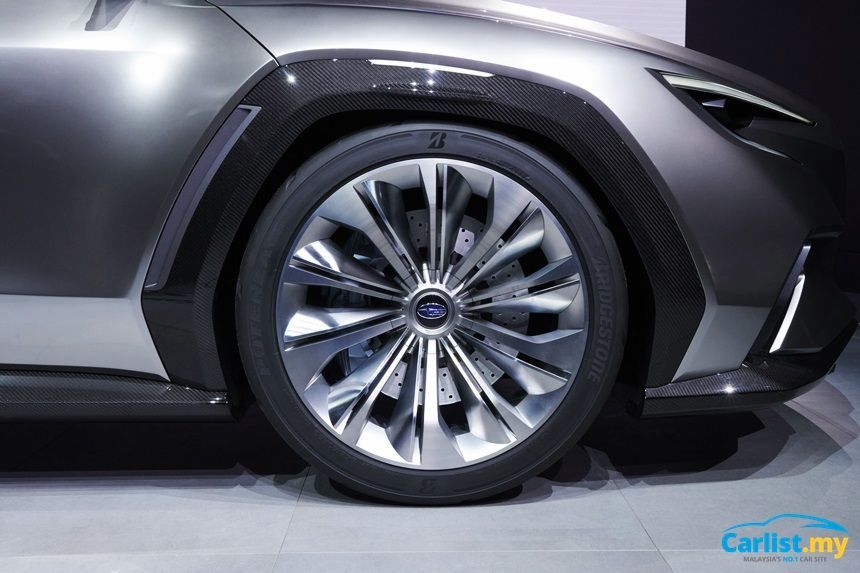 The Viziv Tourer also previews next-generation autonomous driving technologies, and advanced driver-assist functions under the company's EyeSight technology suite.
Scheduled for launch in 2020, the production version of the Viziv Tourer Concept will incorporate improved driver assistance systems, courtesy of enhanced EyeSight, radar, and high-accuracy GPS and navigation systems.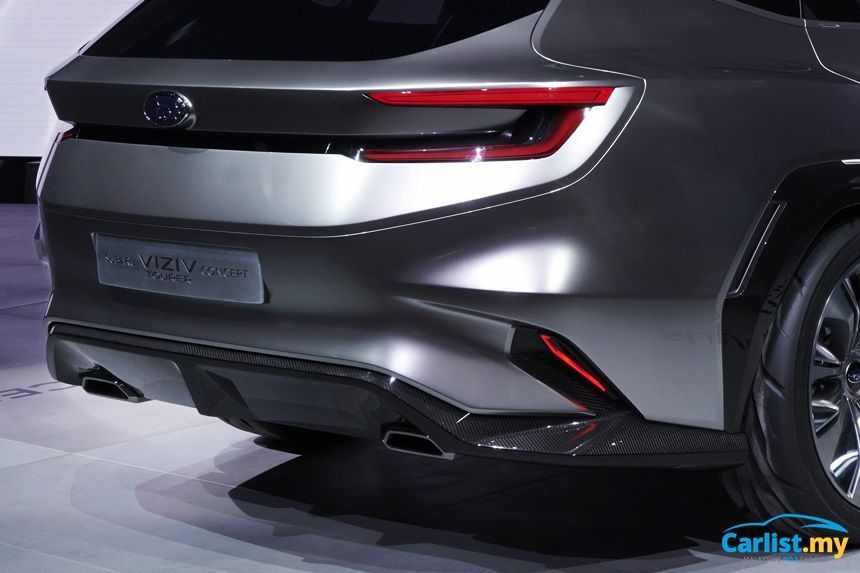 In terms of design, the Viziv Tourer Concept is based on Subaru's shared "Dynamic x Solid" design philosophy. The trademark hexagonal grille serves as the starting point for a rigid, forward-thrusting body that is complemented by boldly defined fenders around the flanks.
---
---
---
Comments