Giant Anaconda On Bengaluru Streets Has A Message For The Authorities
Auto News We aren't big fans of potholes and we're guessing most of you guys aren't either. Besides making our drive uncomfortable, these vile road deformities can also bring damage to our vehicles, and are a threat to the lives of motorcyclists.
Unfortunately, getting the authorities to fix these road damages can sometimes take a very long time. Which is why many organisations have taken it upon themselves to invent creative ways to gain the attention of the authorities to this issue. From the Tweeting Pothole in Panama and the act of indicating the road defects with paint by a small group in Shah Alam, here's another imaginative method from India.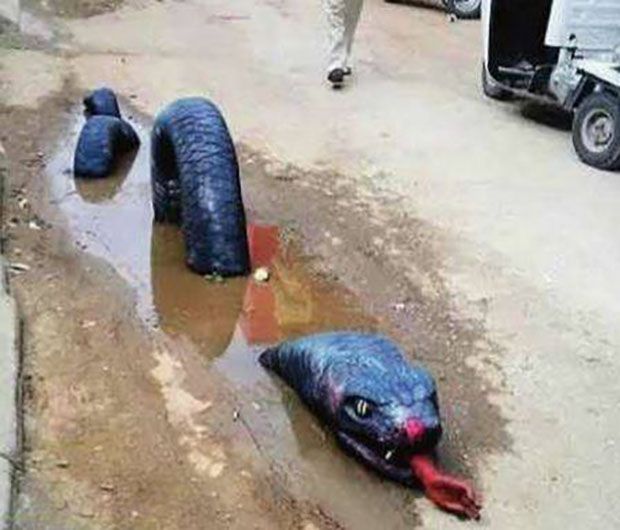 Non-governmental organisation, Namma Bengaluru Foundation has installed this large anaconda on one of Bengaluru's water-filled potholes where motorists and pedestrians have to navigate past what appears to be a giant snake feasting on a hapless man. The installation was done to draw the attention of the Bruhat Bengaluru Mahanagara Palike (BBMP), the administrative body responsible for the civic and infrastructural assets of the Greater Bengaluru metropolitan area.
The NGO took a page out of local artist, Baadal Nanjundaswamy who did a similar act two months ago to protest against a pothole that hadn't been fixed for days. Back then, he painted around the area of the water-filled pothole to resemble a swamp and installed a model crocodile. The stunt worked as only a day later, the damaged road was repaired.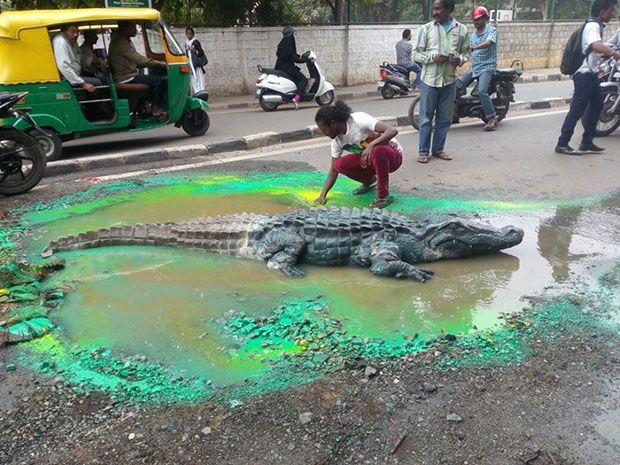 Now, we in Malaysia have our fair share of potholes as well. Are the ones in your area being repaired fast enough? What would you do to get the attention of the authorities if it takes too long to get it fixed?
---
---
---
---
Comments