Girls Can Be Racers Too – Mattel Teams Up With Mercedes-Benz To Inspire Young Girls
Auto News Depending on which side of the nature vs nurture debate you side with, the environment in which a child grows up in plays a significant role in a child's development, sometimes more than the child's inherent genetic traits.
In many cases, the nurturing environment shapes a child's gender identity from a very young age and that indirectly imposes a psychological limit on what the child thinks he/she can or cannot achieve based on society's expectations of their gender.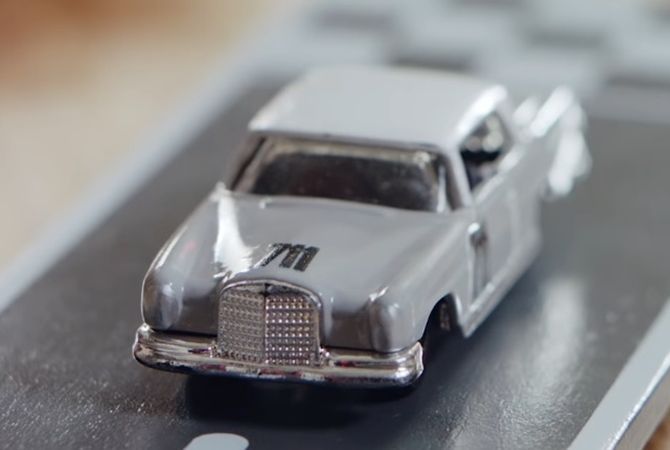 Toymaker Mattel is at the centre of this heated debate. The company that owns Barbie (and Polly Pocket) as well as Hot Wheels (and Matchbox) brands has often been blamed for perpetuating gender stereotypes among children. Its range of Barbie dolls have been blamed for imposing unrealistic expectations of body image and a white-centric standards of beauty among girls.
As part of a very slick public relations exercise, Mattel has teamed with Mercedes-Benz to make a die-cast model of the number 711 Mercedes-Benz 220SE (W111), a predecessor of today's S-Class, raced by an all-women's team of Swedish ladies Ewy Rosqvist and Ursula Wirth in the 1962 Argentinian Touring Car Grand Prix.
The pair of ladies dominated the 4,624 km race to set a new course record. Out of the 286 cars that started the race, only 43 managed to finish.
Now, Mattel is giving away die-cast models of Rosqvist and Wirth's number 711 Mercedes-Benz to primary school girls in the US. The model will also be sold in toy stores. The move is aimed to inspire young girls to learn about the story of Rosqvist and Wirth, and to challenge gender stereotypes.
Find the latest deals for new Mercedes-Benz cars here.
---
---
---
---
Comments