Goodyear Launches Wrangler TripleMax Tyre
Auto News Tyres for sport utility vehicles are a little different. In addition to having to deal with (usually) heavy loads, the dimensions and specifications are usually unique and they have to have additional endurance when dealing with the occasional rough road trip. Goodyear's new Wrangler TripleMax tyre brings the latest developments in tyre technology to the SUV market, with a particular emphasis on their HYDROGRIP Technology for better wet grip.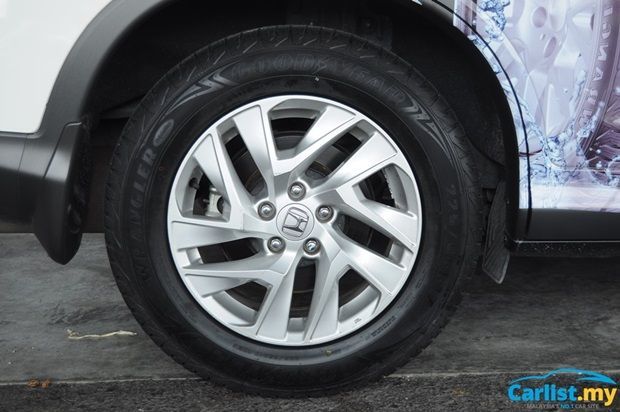 The Wrangler TripleMax has plenty of features that make it an effective SUV tyre. Larger tread blocks with smaller biting edges provide better surface contact with the road, along with a wider face cavity that distributes pressure through the block more effectively. The 5-rib design also allows for a better footprint on the road, enabling better contact and increasing longevity as well. There is also 2-ply construction in the sidewall area to improve sidewall strength and reduce the risk of puncture, along with stronger cord material to take impact force.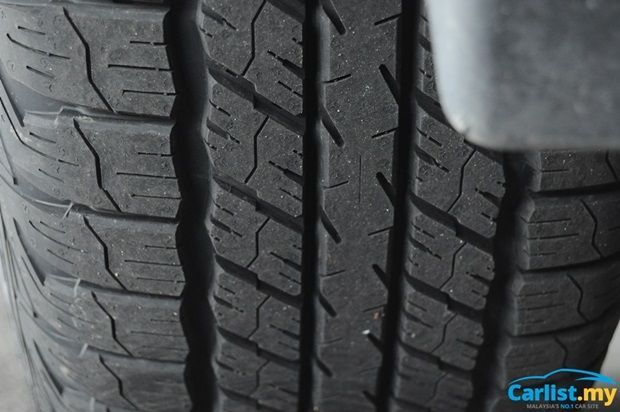 On the compound side of things, there is a new tread compound that has been developed with an emphasis on safe wet braking. Goodyear's newer products focus more on this aspect, and it is a valid concern: even if your braking distance is but a few metres shorter, that can be the difference between stopping in time and redecorating the rear bumper of the car ahead. It does this through the use of enhanced ESBR (Emulsion Styrene Butadiene Rubber) that has a specific mix of polymers for wet grip optimization.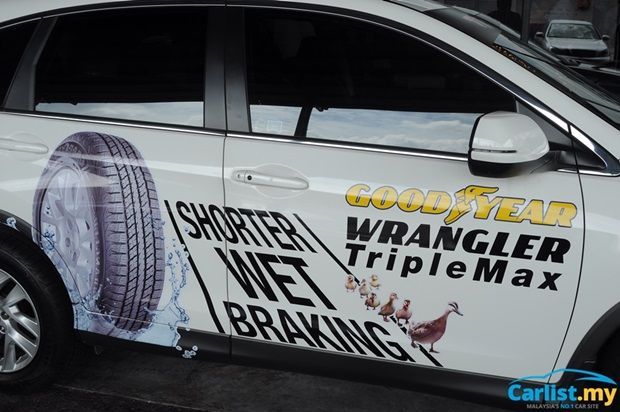 So to sum it up, Goodyear claims this new Wrangler TripleMax tyre has better braking performance, better wet performance, and is more resistant to punctures or damage from road hazards. Until we get to test it ourselves it's difficult to say how effective it is, but rarely are there modern tyres that disappoint when developed for such a wide range of customers. The Goodyear Wrangler TripleMax is available in 16-inch, 17-inch, and 18-inch diameter variants, with other sizes to come soon. Prices are expected to retail from RM 443.72 to RM 675.22 inclusive of GST and deependent on size.
---
---
---
---
Comments