Handcrafted To Perfection – All-New 2018 Lexus LS' Interior Detailed
Auto News When the all-new 2018 Lexus LS was previewed at the Detroit Auto Show earlier in January, we've learned quite a fair bit about Lexus' latest flagship but information regarding the LS' typically opulent interior was lacking, apart from the claim of offering the world's largest 24-inch colour heads-up display – basically it allows you to view navigation and other vehicle info via a large transparent screen TV projected to your windscreen.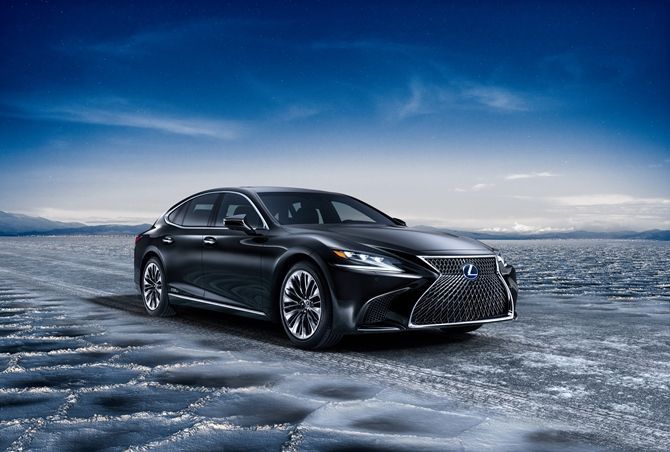 Now, Lexus has released a bit more information detailing its handcrafted interior – which as you'll soon find out, is a one of a kind in its class.
Kiriko-cut Glass
Where Mercedes-Benz, BMW and Audi stop at Nappa leather, Lexus goes a bit further to incorporate a uniquely handcrafted Japanese material called Kiriko-cut glass on the inner door panels. Kiriko is a Japanese coloured glass craft in which delicate patterns are cut into glass to refract different colours of light.
Depending on the viewing angle and time of the day, the look and feel of the Kiriko-cut glass will be different.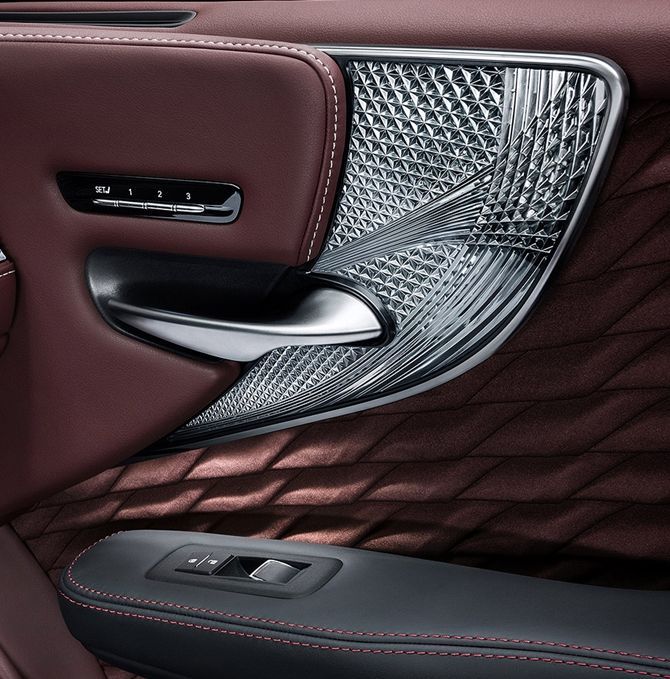 Through repeated trial and error, Lexus' expert craftsmen – the top-tier ones are referred to by Lexus as Takumis, craftsmen with 25 years of experience and are able to fold an origami cat in just 90 seconds, using just one hand, their non-dominant hand – are able to craft the delicate looking but incredibly strong glass using glass reinforcement technology.
The Lexus LS will be the world's first automotive application of such craftsmanship in glass work.
Hand-folded Pleated Fabric
Inspired by Japanese origami art, the all-new LS' door panels are upholstered with not just leather, but also a special pleated fabric that's hand folded by an artisan's hand. Unlike leather, the pleated surface is able to give out a three-dimensional pattern to the door's surface that is not only pleasing to the eye, but also adds a unique tactile sensation when touched.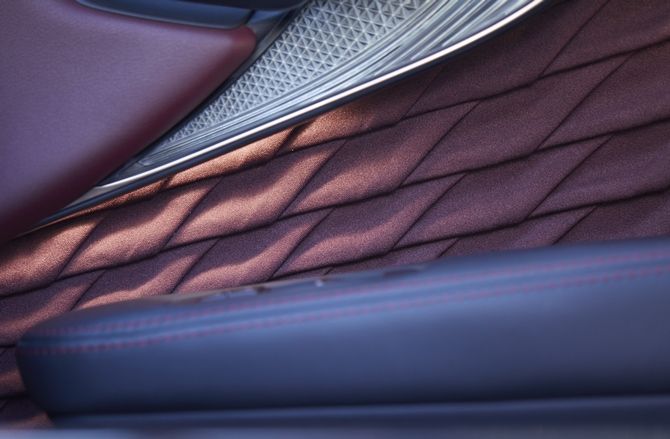 To develop the right technique to incorporate such material into a car, Lexus worked with a skilled fabric artisan from Kyoto.
"The pattern in this fabric has the ability to change its expression, depending on whether it is struck by daytime sunlight or illuminated by interior lighting at night," said Chief designer of the LS, Koichi Suga "The result is a comfortable space that envelops the driver and passengers in elegance."
Laser-cut Wood Veneers
Wood trims in the LS' cabin are expertly veneered by Lexus' Takumi master craftsmen using laser-cut technology in such a way that the material shows off a bold cross-grain pattern and sophisticated contrasts between light and dark.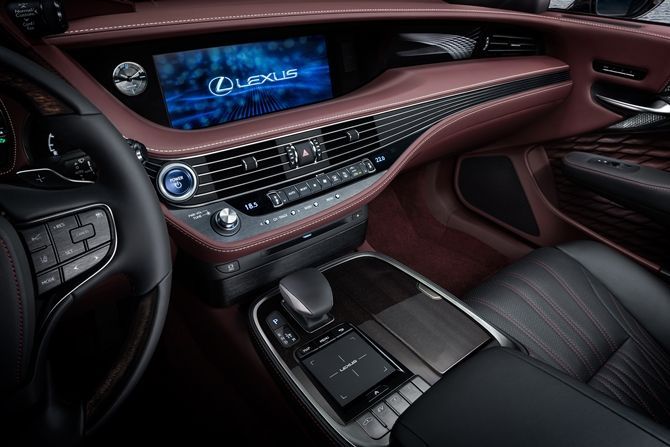 Massaging Function Developed With Advice From Professional Shiatsu Masseurs
Rear seats with massaging functions are nothing new for the LS, but for this all-new generation model, the function has been further improved by incorporating the finer skills of Japanese expert Shiatsu masseurs.
The amount of pressure applied by the seats' integrated air bladders, and in what order, are developed following advice from professional masseurs.
The rear seats now offer seven diverse 15-minute relaxation massage programs.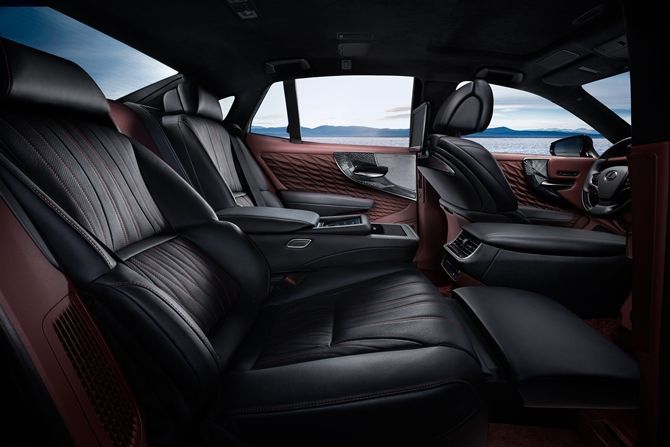 The all-new Lexus LS will be powered either by a 3.5-litre twin turbo V6 (LS 500) or a 3.5-litre naturally aspirated V6 hybrid (LS 500h).
The LS 500 is paired to a 10-speed automatic transmission while the LS 500h is paired to Multi Stage Hybrid Transmission. Both models are available with all-wheel drive/rear-wheel drive option.
Without going into too much details explaining how many speeds does the Multi Stage Hybrid Transmission has, the simple answer is that it offers a smooth and fuel-efficient CVT-like driving experience but at the same time is able to replicate a 10-speed shift-like behavior when operated in the semi-manual M-mode.
But don't call it a CVT transmission, there isn't any belt pulleys inside. Instead, the Multi Stage Hybrid Transmission is a very complex planetary gear set – two of them – a 4-speed reduction ratio planetary gearset box on one end (think of the additional 4-speed as 4-Hi, 4-Lo 'box in a 4x4), and another main planetary gearset that forms the core of the hybrid drivetrain, similar to a Toyota Prius, but adapted for longitudinal engine application.
Together, the transmission is able to dramatically widen the hybrid drivetrain's optimal speed while delivering a driving experience similar to a 10-speed transmission.
The all-new Lexus LS will go on sale in the first half of 2018. More details on the all-new Lexus LS' mechanicals here.
---
---
---
Comments