Honda Celebrates 25 Years Of Type R And Fireblade With Custom Lawnmowers
Auto News In an effort to celebrate 25 years of its Type R and Fireblade models, Honda has revealed something very interesting – Type R and Fireblade versions of the Miimo robotic lawnmower.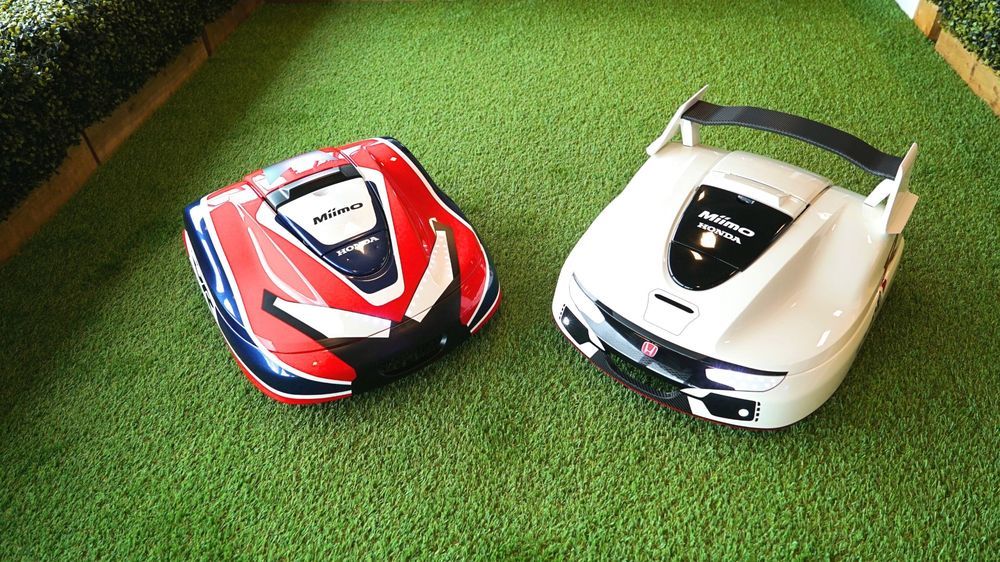 Both models get their own custom paint job rather than a vinyl wrap, with graphics made of specialist cast wrapping film applied and sculpted around Miimo's curves.
In a further effort to replicate the details of each model to which the special editions pay homage, the Miimo Fireblade features 45 working LED head and taillights, while the Miimo Type R uses 40, powered by USB power banks.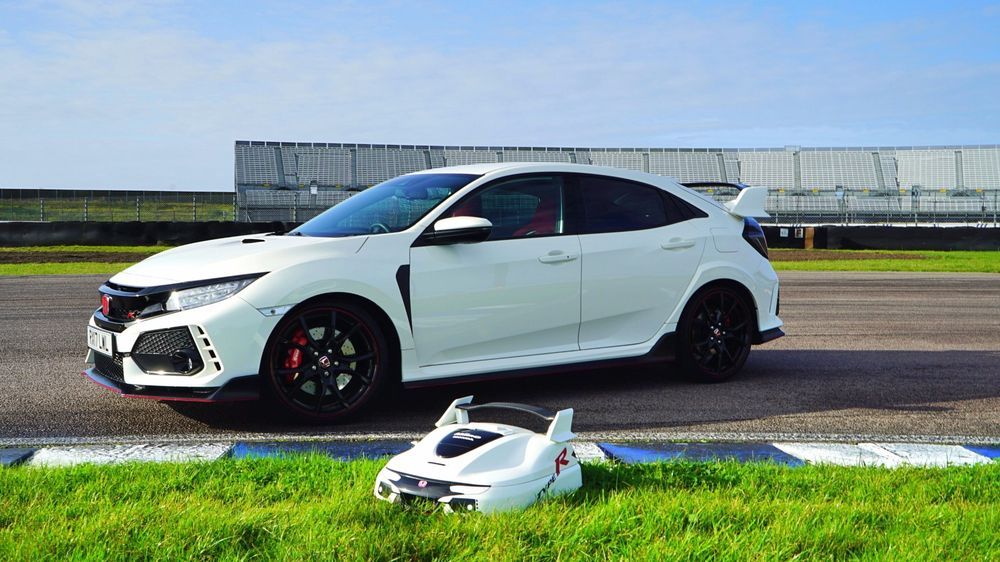 In a final touch on Miimo Type R, 32mm and 25mm stainless steel was used to create a scaled down version of the car's unique triple exhaust system. According to Honda, the Miimo Type R's spoiler was actually the biggest challenge due to its complex shape.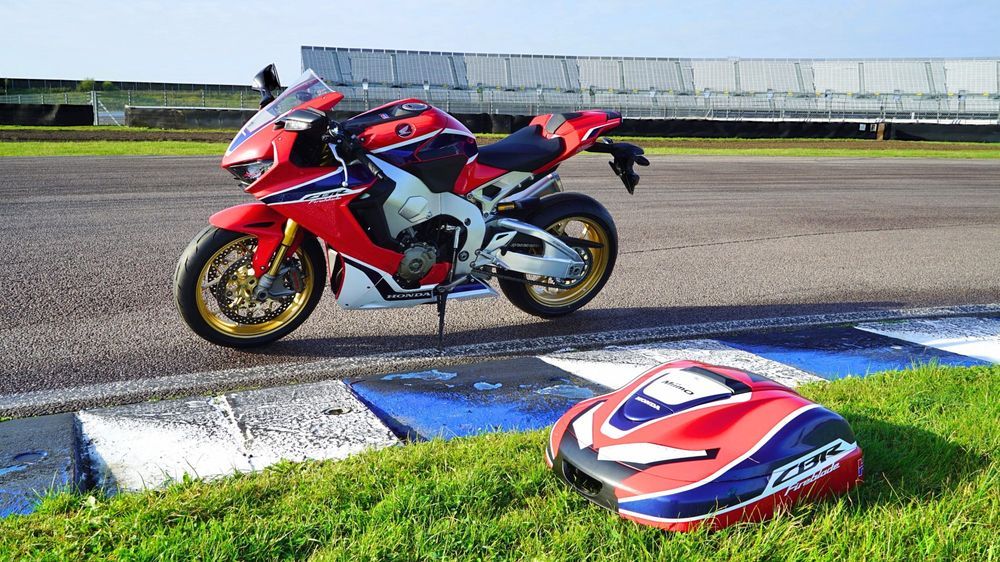 Introduced in 2013, Miimo is an autonomous lawn mower. Self-charging, and powered by a high-performance lithium-ion battery, Miimo navigates the garden through an intelligent combination of controls, timers and real-time sensory feedback, working within a boundary wire installed under the ground or in the grass around the perimeter of the garden.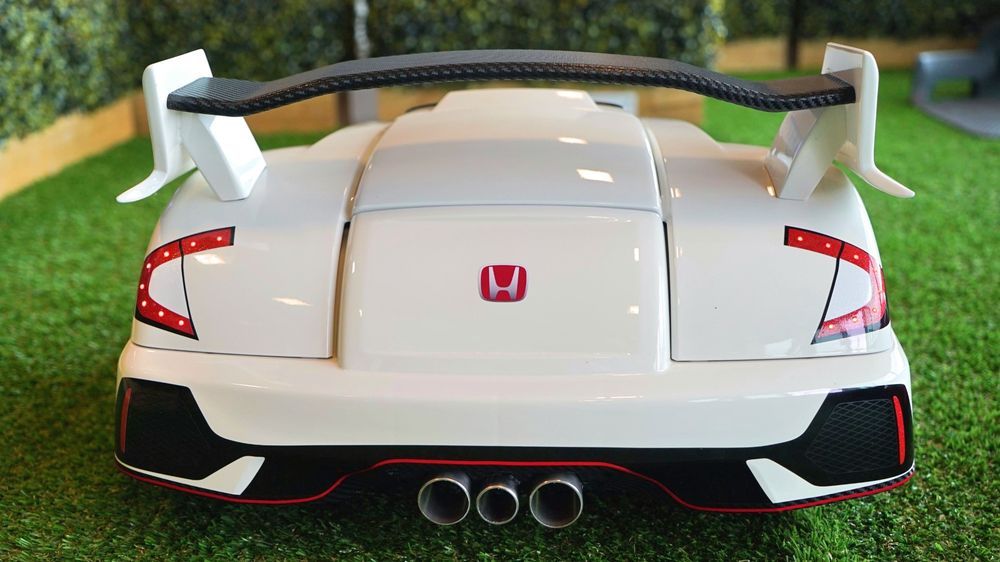 It even cuts so little and often, that the clippings will be so small that they do not need to be collected and are dispersed into the lawn root system, acting as a natural fertiliser contributing to healthy long-term growth.
Now with custom paintjob, carbon fibre spoilers and sports exhausts, they can probably mow the lawn even quicker than before.
---
---
---
---
Comments