Honda City Hybrid And Jazz Hybrid Still In The Plans For Malaysia
Auto News Several years ago at the November 2013 Tokyo Motor Show, the then COO of Asia Ocenia Region Operations of Honda Motor Corp., Hiroshi Kobayashi told Carlist.my that a hybrid variant of the Honda City will be launched in Thailand and Malaysia.
This revelation was also confirmed by Yoiichiro Ueno, President and CEO of Honda Malaysia, who in February 2014 told the Malaysian press that the company plans to assemble at least two hybrid models at its new No.2 assembly line in at its plant in Pegoh, Melaka later that year.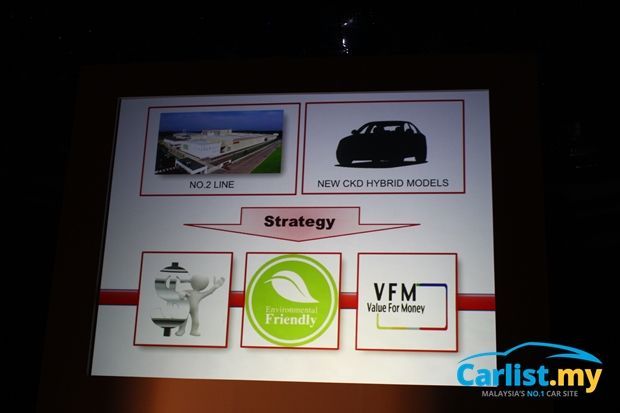 Then came the spate of recalls for hybrid variants of the Japanese market Jazz (Fit), City (Grace) and HR-V (Vezel) – all of which uses the same 1.5-litre Sport Hybrid i-DCD powertrain paired to a 7-speed Dual Clutch Transmission.
As these models have yet to be launched outside of Japan, Honda swiftly suspended all plans to introduce these models overseas. Following that, Honda Malaysia did not have a successor for the previous generation Jazz Hybrid – the first locally-assembled hybrid in Malaysia.
According sources familiar with the matter, both the City Hybrid and Jazz Hybrid are still in plans for Malaysia, but added that the models won't be launched locally so soon yet.
We haphazard a guess that the two locally-assembled hybrids might be launched in late-2017, after the City and Jazz facelift are launched.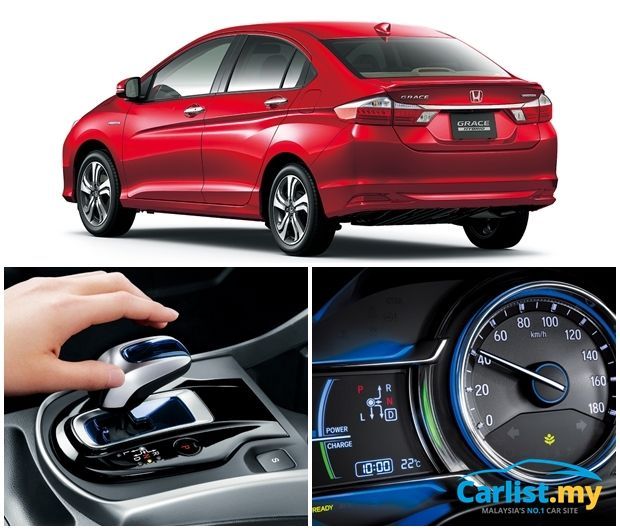 "The problem has already been solved but our engineers have elected to continue suspending any plans to launch these models overseas as they felt that more real-world data needs to be gathered before they can be absolutely sure that the problem is permanently solved. The driving conditions in Japan are quite mild – average speeds are low, weather is fine, and drivers usually don't cover more than 10,000 km per year," he said.
Another source also explained that dual-clutch transmissions (DCTs) are efficient and delivers good driving performance but they are characteristically less smooth when driving at speeds below 20 km/h. "We noted that many Malaysian drivers typically brake hard for speed bumps before accelerating hard again. The stop-go traffic in Malaysia is also different from those experienced in many other countries. The cars don't really come to a complete stop, but continue to move slowly, and often the drivers would abruptly accelerate hard to close the gap between cars," he said while gesturing with hands explaining how Malaysian drivers jostle about in traffic, adding that these sudden braking and acceleration, coupled with the hot and humid weather, adds stress to the drivetrain.
"Improving the DCT's performance within this 10 km/h to 30 km/h speed range is important before we can introduce DCT to Malaysia," he added.
"You will see, when it's here, you will see for yourself how much smoother our DCT is," he smiled.
Middle of last year, Honda revamped its organisation structure, and implemented several new processes in response to the spate of recalls. This partly explains Honda's careful approach before rolling out any new technology.
The Sport Hybrid i-DCD is one of Honda's three full-hybrid solutions for its models.
The single motor, 7-speed DCT Sport Hybrid i-DCD is used on hybrid variants of compact models like the Jazz, City and HR-V – sold as the Fit, Grace and Vezel respectively in Japan.
The larger Accord Hybrid and Plug-in Hybrid uses a two-motor i-MMD (Intelligent Multi-Mode Drive), paired to a 2.0-litre Atkinson cycle engine. The system drives the front wheels directly without the need for any conventional transmission.
The Accord Hybrid is currently assembled in Thailand, for domestic sales only.
The third and final solution is the three-motor Sport Hybrid SH-AWD system used in the Legend and NSX. The system pairs a 3.5-litre V6 engine with a 7-speed DCT.
---
---
---
Comments