Honda Launches the WR-V For the Indian Market
Auto News Over in a different part of Asia, the Indian market has just been blessed with the launch of the Honda WR-V. What is the WR-V, you ask? Well it's a crossover that is built on the Honda Jazz platform, and more importantly it is the first model that was developed by Honda R&D India in conjunction with their Japanese counterparts. If this at all sounds similar to the Honda HR-V, that's because it kind of is, but the main distinction is that Honda doesn't sell the HR-V in India.
When we take a look at the specifications, we begin to understand why. The Honda WR-V comes with an option of a 1.2-litre DOHC i-VTEC petrol engine with 90 PS and 110 Nm of torque, or a 1.5-litre DOHC i-DTEC diesel engine with 100 PS and 200 Nm of torque, both of which are paired with a manual transmission. The petrol variant gets a 5-speed manual while the diesel variant gets a 6-speed manual- and perhaps it is this pair of unique powertrains that requires the WR-V to be uniquely developed for the Indian market.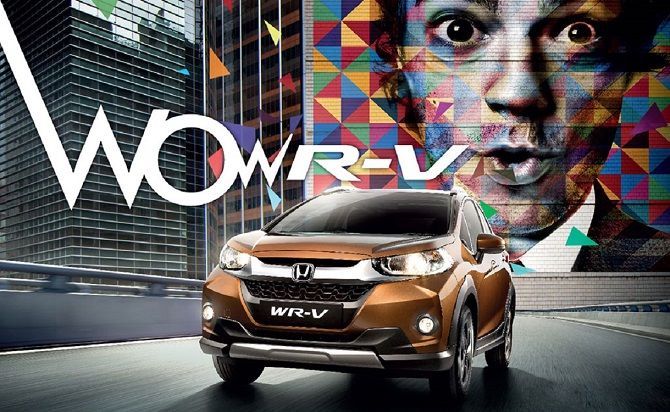 But even if you were to take the powertrains out of consideration, the WR-V is quite a stunning looking car. The HR-V might have a more traditional crossover shape, but the WR-V shares some elements with the Jazz and yet looks unique on its own. It's a sportier proposition than the HR-V, and in many ways it's the same as the HR-V save for the powertrains available. Whether Honda will choose to export this model to other markets is yet to be said.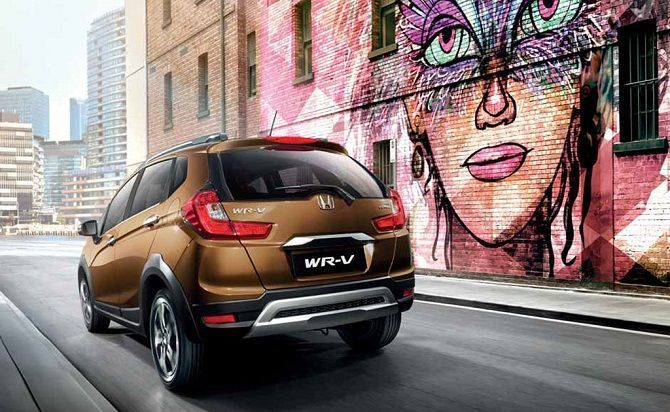 Perhaps if there were to be differences it would be in the cabin design. The WR-V has a cabin that's more similar to the Jazz than the HR-V in the layout of the centre console, with no dual level storage. What is good to see is that at least in images the WR-V doesn't seem to have been compromised on material quality, meaning that this workhorse oriented car can still provide the modern luxuries Honda is known for at a competitive price point. Features like Push-Start and Smart Key are made available on the higher spec diesel model. The Honda WR-V starts from 775,000 rupees (or RM 52,545).
---
---
---
---
Comments