Honda Thailand Confirms All-New 2016 Civic To Come With VTEC Turbo, Badged As Civic RS
Auto News Honda Automobile Thailand has confirmed that the all-new, tenth generation 2016 Honda Civic will be offered with two engine options – 1.8-litre naturally aspirated, and 1.5-litre direct injected turbocharged unit.
Both engines will be paired to a CVT transmission.
This is different from the available engine options in the North American market Civic, which comes with either an 2.0-litre naturally aspirated unit paired to a 6-speed manual, or a 1.5-litre turbocharged unit paired to a CVT. Both engines are all-new and are not carried over from the outgoing FB-generation Civic.
The accompanying photo provided by Honda also suggested that the turbocharged Civic will be badged as the Civic RS. The car shown was equipped with LED headlamps.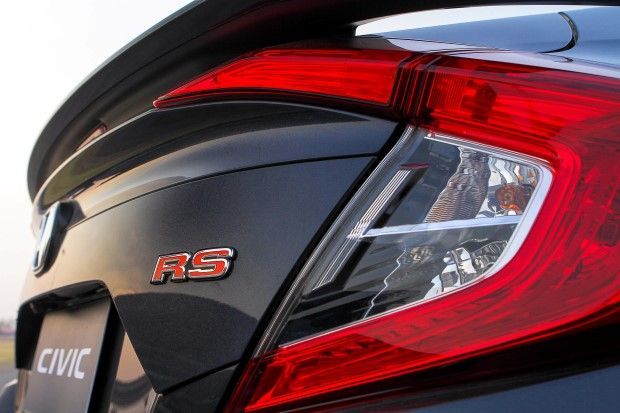 For Thailand, the 1.5-litre VTEC Turbo unit is tuned to produce 173 hp at 5,500 rpm, and 220 Nm of torque at 5,500 rpm, which Honda says is similar to a 2.4-litre class engine, but with better fuel economy. The output is higher than the same VTEC Turbo engine that we sampled in Japan last year, albeit in a Jade RS.
It is however, not compatible with E85 gasohol – crucial for Thailand, which also means it the Civic RS will have to pay higher excise duties than its peers. The 1.8-litre engine however, is E85-compatible. But this is information is purely academic, as E85 fuel is not relevant to consumers in Malaysia.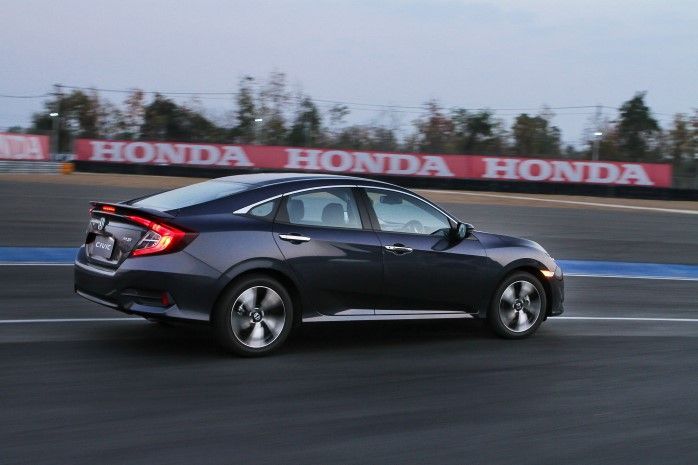 Honda also said that the tenth generation Civic will be making its Asia-region debut in India before launching in Thailand.
Honda also claims that the Civic will be most spacious model in its class, with a cabin that rivals a D-segment sedan.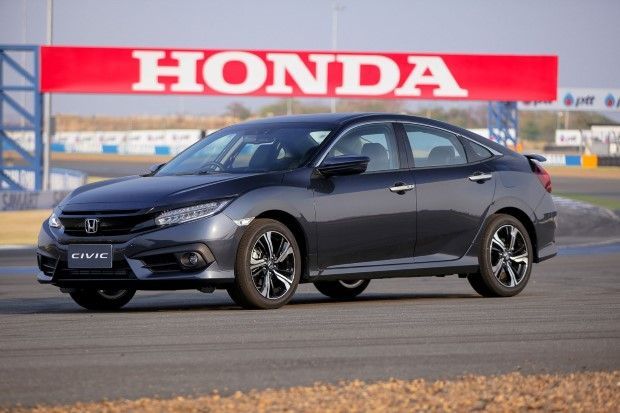 More on the all-new 2016 Honda Civic here. Last year, we were given a preview of what to expect from the 1.5-litre VTEC Turbo engine, find out more here.
---
---
---
---
Comments