Honda UK Reveals Civic Type R Pickup Truck Concept, And It Is For Real
Auto News Honda has stolen the show at the annual Society of Motor Manufacturers & Traders (SMMT) Test Day this year in the UK by showcasing a Civic Type R Pickup Truck concept, almost a year after the launch of the standard road car.
Built by a specialist team from the Product Engineering department at the Honda UK Manufacturing (HUM) factory in Swindon and codenamed 'Project P', the Civic Type R Pickup Truck has been modified and developed from the standard road car to create potentially one of the fastest pickup trucks on UK roads.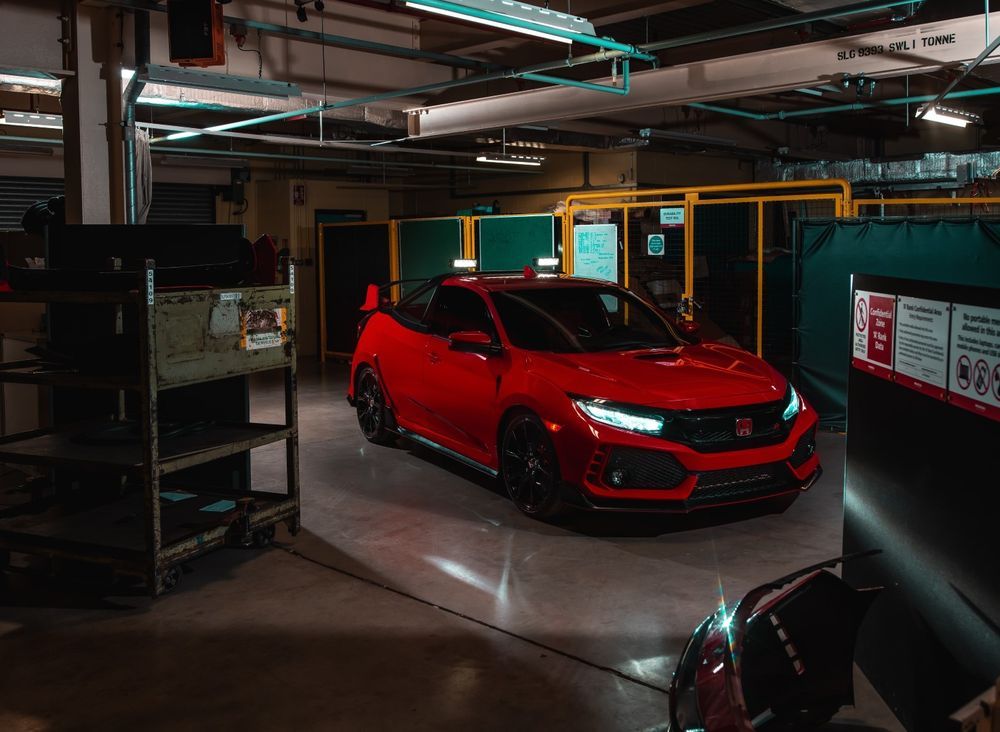 To create the Project P concept, the team used a pre-production version and adapted the design rearwards from the B-pillars of the car, with sweeping lines from the roofline to the back hiding a flatbed loading area in the centre of the car where the rear seats and boot space would normally be.
Finished in Rallye Red, the concept retains the iconic rear wing associated with both the FK2 and FK8 Civic Type R, which is movable to allow direct and unfettered access to the rear of the truck.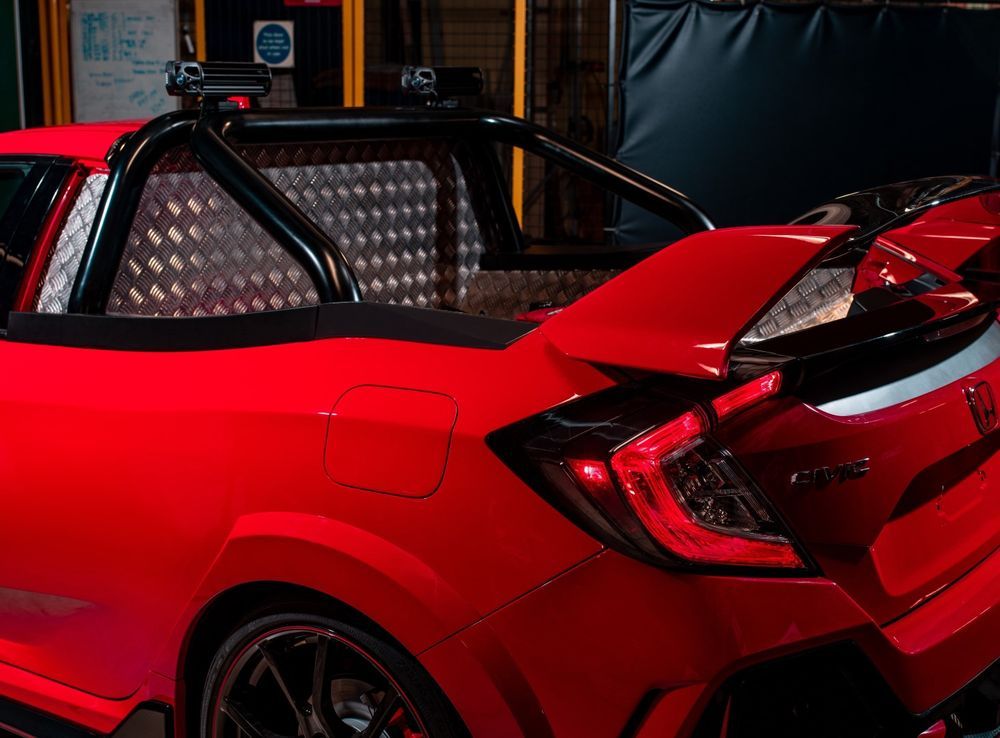 Using the same powertrain, suspension and gearbox as the standard road car, the Project P is capable of completing the 0 - 100 sprint in under six seconds and reach a top speed of over 265 kmh.
It also possesses the same driving modes of comfort, Sport and +R, Project P offering both ride comfort as well as a unique racing capability on track.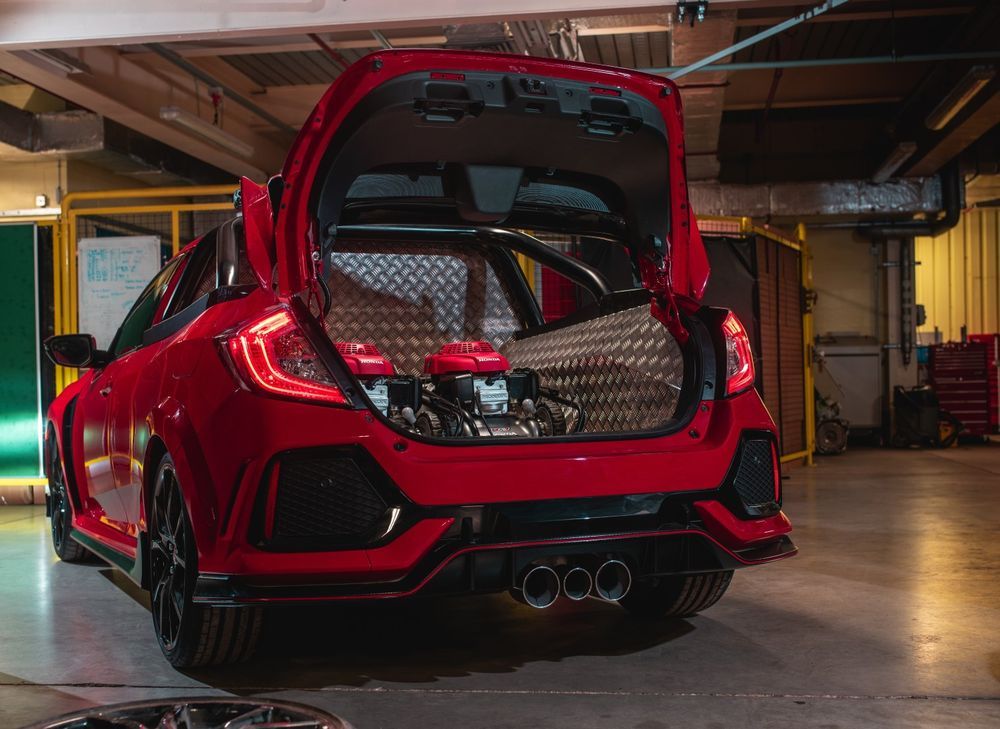 Alyn James, the project lead said that Honda UK is even considering taking the Project P to the Nurburgring to see if they can take the record for the fastest front wheel drive pickup truck.
Phil Webb, head of car at Honda UK added, "This Civic Type R Pickup Truck concept by the special team at our Swindon-based plant demonstrates the passion and commitment of the team there – going above and beyond outside working hours to deliver the final product."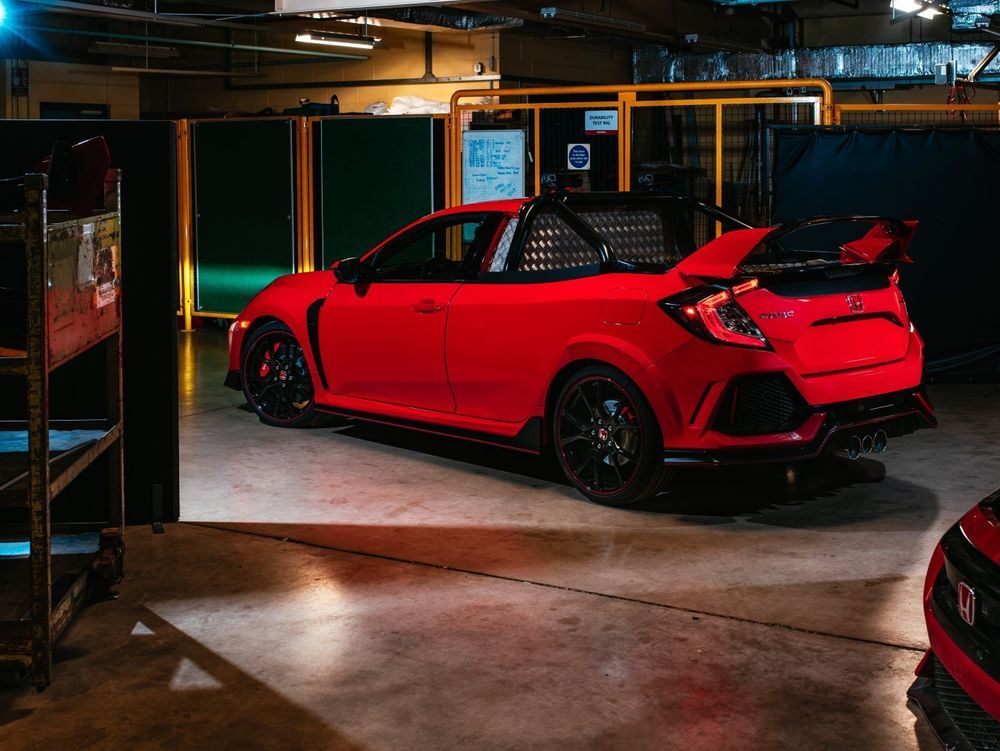 "There are no plans to put this in to production but we will be using it to transport our lawn and garden products as and when required."
---
---
---
---
Comments