Honing Your Skills Safely – Driving Your First Trackday; What You Need To Know
Auto News Pilling hard out of a hairpin left-hander, my foot is pressed hard against the firewall, trying to make up time for a botched section before this, a long tightening left-hander leads onto a 90-degree right-hander. I get a little bit more greedy with power, the rear swings out, I apply some countersteer, the car settles, and then whips around again… the next thing I know, I'm sliding sideways straight into a deep gravel bank.
---
The car gets stuck, I'm not going anywhere, and the session ends with my tyres covered in mud, and my ego badly bruised. Nonetheless, I walked away safe, and besides a slightly dislodged bumper (perhaps a broken bracket or clip)… my car made it out as well.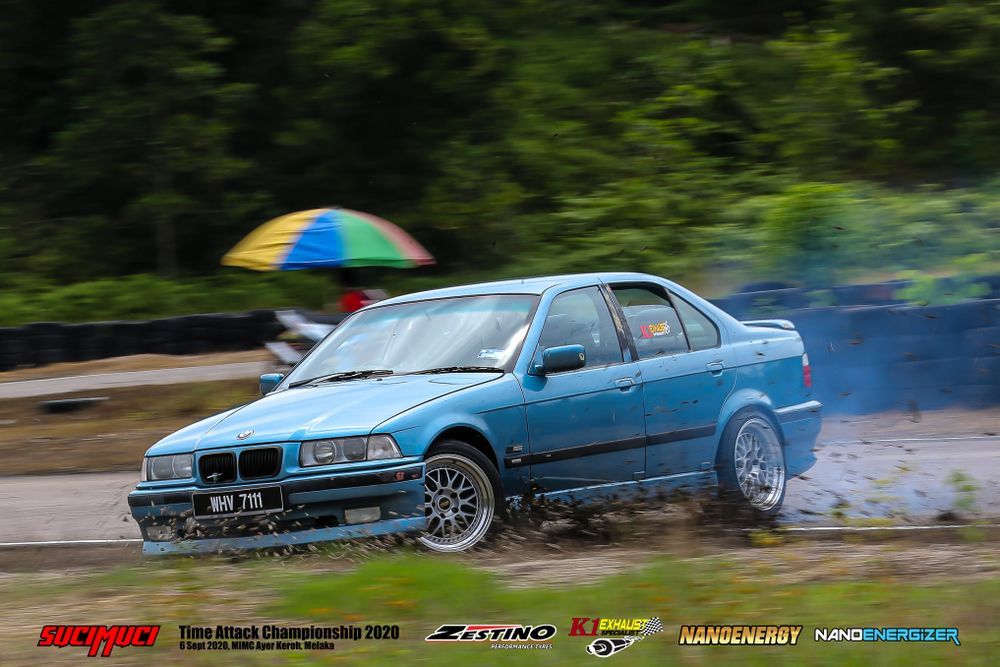 Imagine if this had happened on a public road – losing control at 70 km/h, and sliding into a tree, a divider, or worse, another motorist?
This is why, despite having a decent amount of driving experience, it is always best to hone your driving skills away from public roads, and on a racetrack where, redundancies are built-in, in case you make mistakes.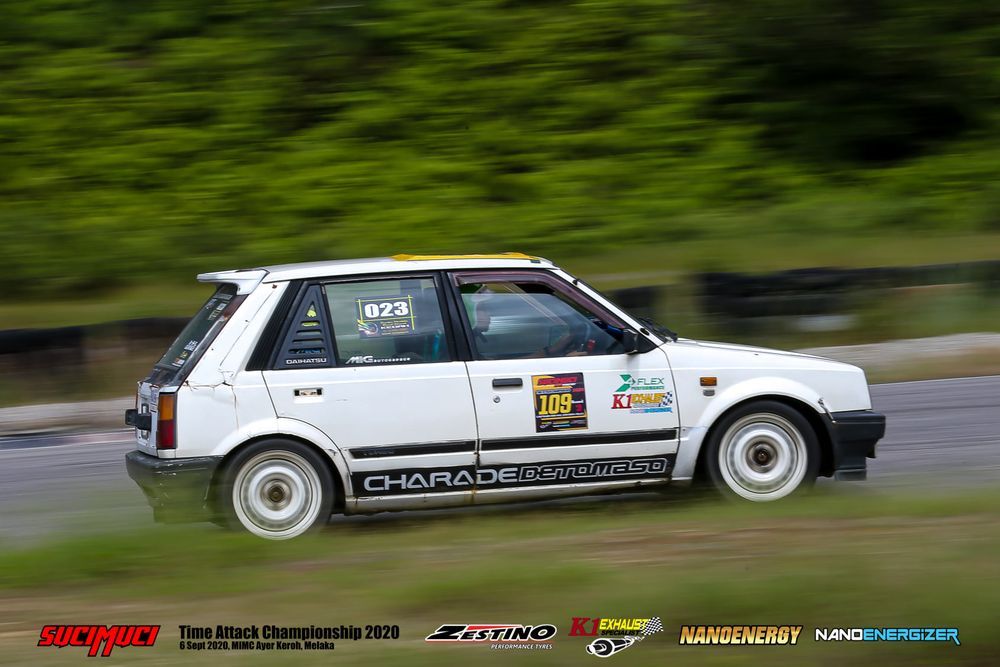 I like many out there, simply grew up wanting to be a racing driver.
However, the path to becoming a racing driver is hardly ever straightforward. Even with real talent, motorsports is expensive – so deep pockets or supportive sponsors are a must. Moreover, costs vary depending on the racing disciplines you partake in i.e.: circuit racing, rallying, drag racing, or drifting (yes, drifting is a sport).
So where do you get your start?
And for the sake of the argument let's assume you don't have years of karting experience, a racing license, and or sponsors… just a vehicle, a little bit of spare cash, and adrenaline-laced with petrol coursing through your veins… well, it's good to know there are still some options.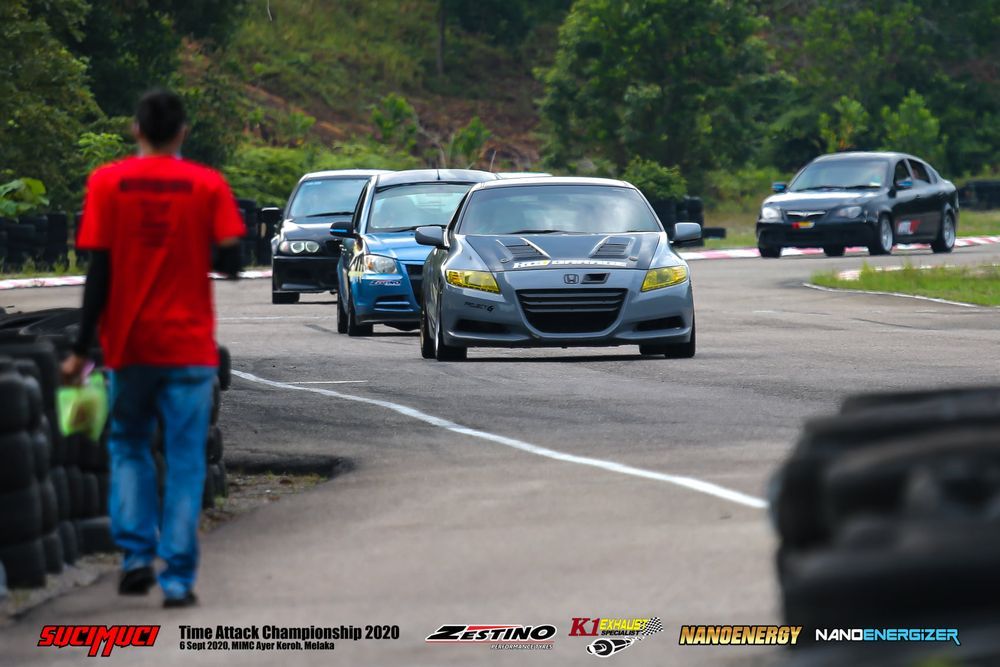 There are many grassroots events out there which one can join at relatively low costs, i.e.: less than RM300 for entry. Some examples are the longstanding GRA Gymkhana series, MSF Solo Master, and one that has been rapidly growing in popularity, the SuciMuci Time Attack Championship.
I recently joined Round 2 of this year's SuciMuci Time Attack Championship. I not only walked away a better driver, but an adoring fan of our Malaysian grassroots racers and teams, and overjoyed with the charming brotherhood that still exists amongst petrol heads to this day!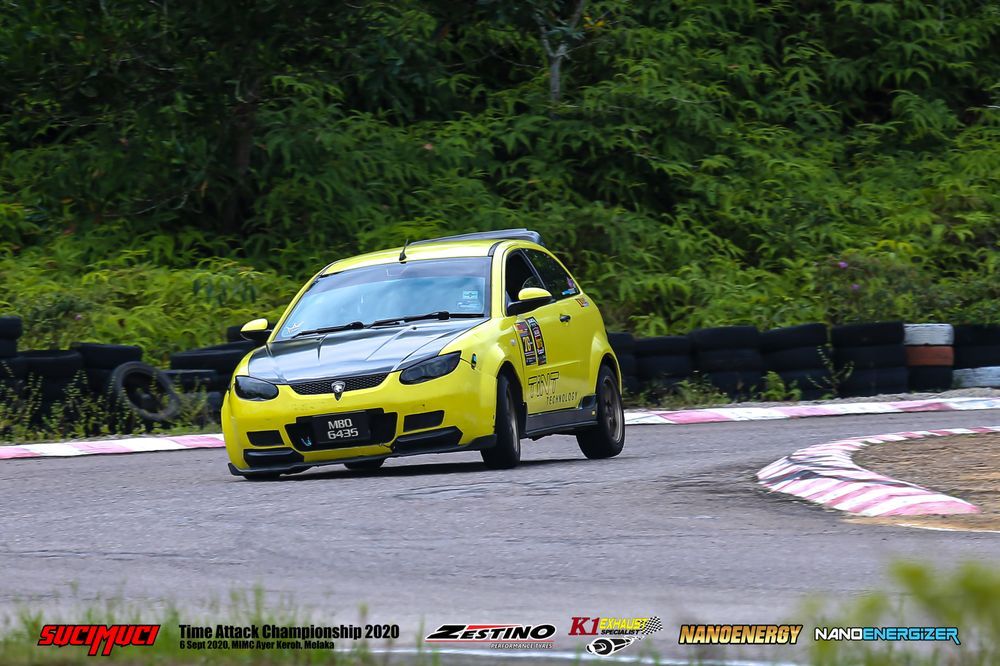 I also walked away with a substantial amount of experience and pointers on what to do on your first event/trackday:
Run what you brung…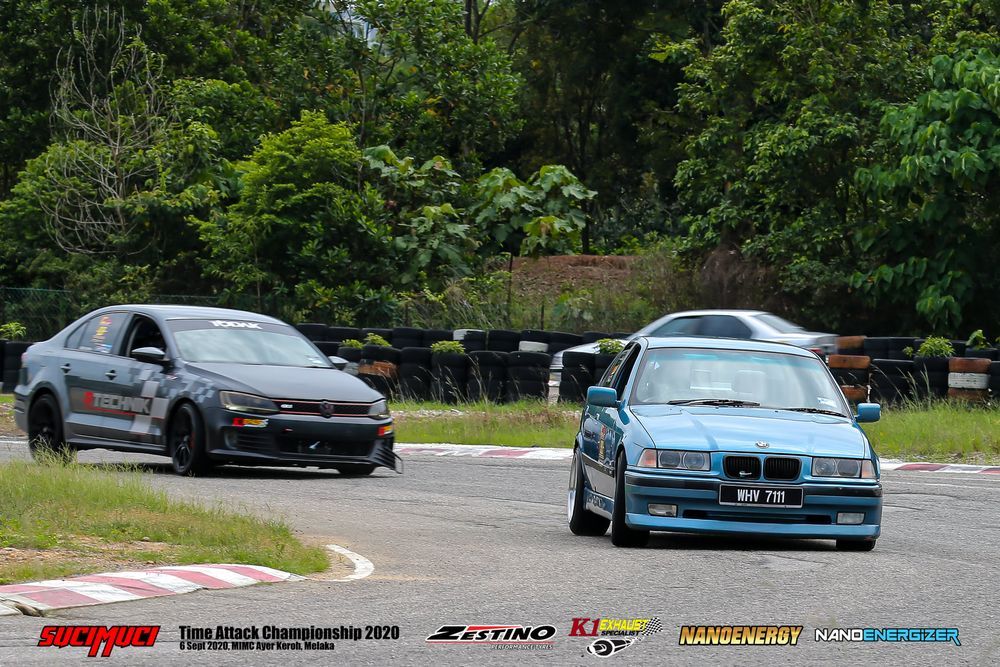 It doesn't matter what car you drive, you can probably participate in grassroots events. A little preparation goes a long way, but a well-maintained vehicle with decent tyres and brakes will more than allow you to have some fun on track or a carpark Gymkhana event. At SuciMuci's Round 1 event, earlier this year, an enthusiastic participant drove his family's Toyota Avanza 1.3L MPV on the circuit. From what we know, the car is as it left the factory save for a wider wheel and tire set, and an upgraded suspension package – and it performed amazingly.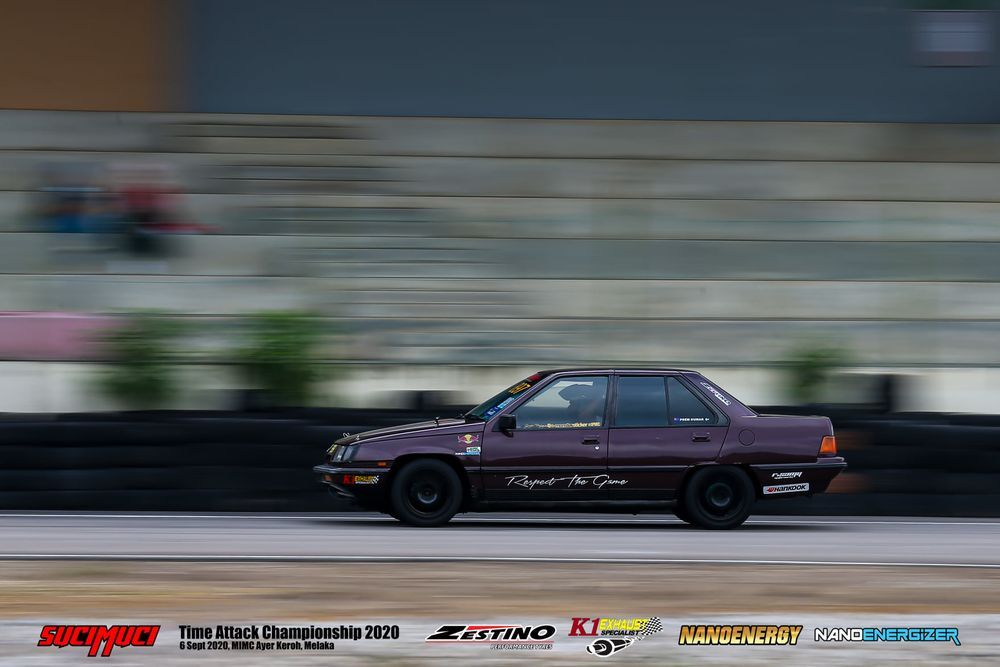 I also lost count of the amount of Kancils and first-generation Proton Saga's proving that regardless of the car, you can have an amazing time behind the wheel for not too much. For starters, just ensure your drivetrain is sound, not leaking, get a decent set of tyres (preferably from a notable manufacturer), and good brake pads and you're good to go. Doing a track day event in a car you drive every day will ensure firstly, that you are more comfortable getting in and going fast, and secondly, that you better understand its limits, meaning when you drive on public roads, you're better prepared.
Arrive early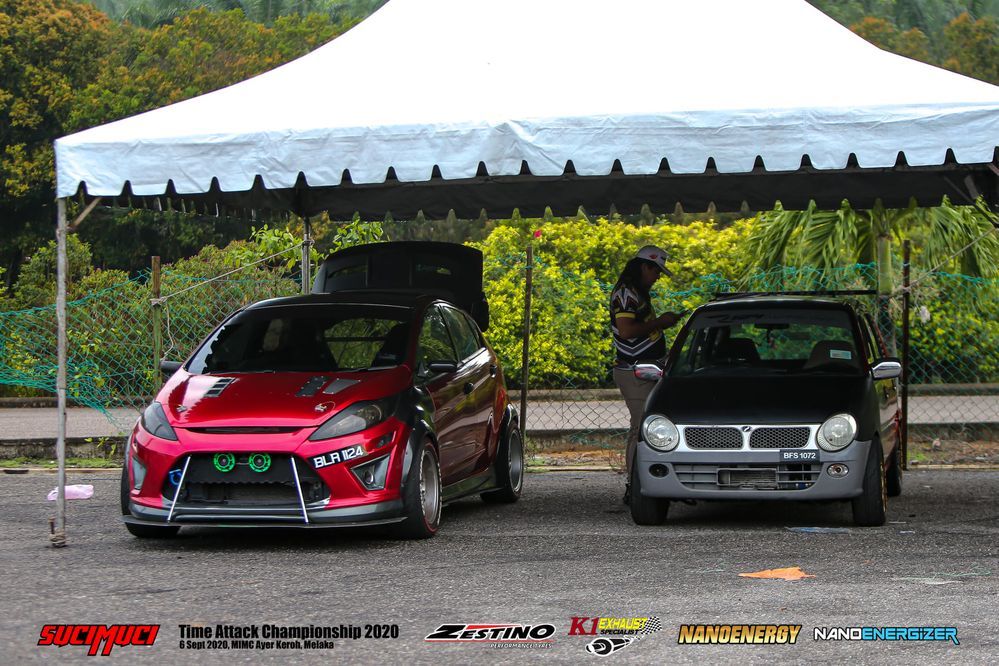 Regardless of whatever event you choose to join, arrive early, get registered, and get a good paddock or pit spot. Getting there early means that you will have more time to get your car setup (especially if you are driving an earlier session), and get your car prepped for going out. Organisers also hold driver briefings and track walks, which are extremely important. A track walk/drive gives you a chance to sample the road surface and take note of proper driving lines.
Regardless if you may have driven the course, it pays to be informed because track surface and conditions always change, from event to event, and even as the day progresses.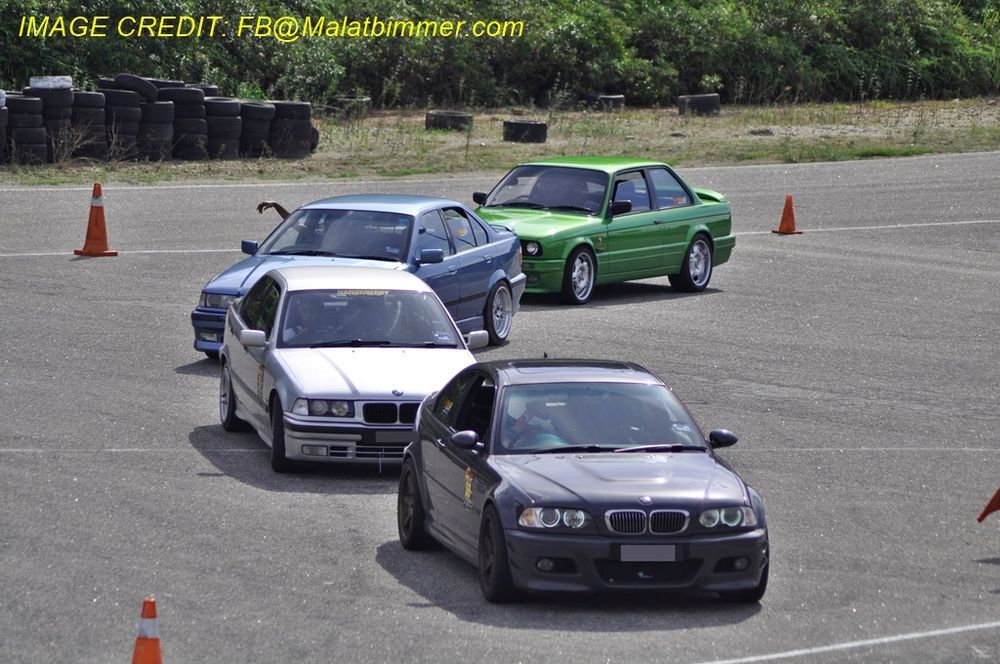 Properly understand when your category or race session starts. If you're not sure, ask around. Know exactly when you're due to stage at the pit area. The last thing you want is to be going to the restroom, while the rest of the cars are heading out on the track.
Remove unnecessary items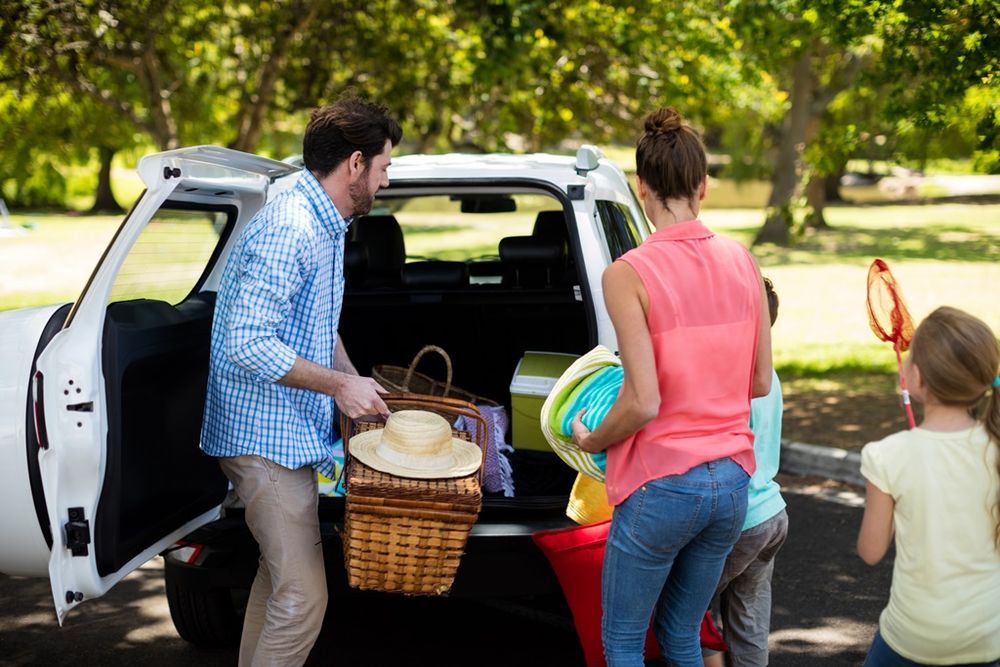 Once you have found your spot, remove all unwanted items from your car, these include your SmartTag, sunglasses, and any trash in your vehicle. You don't need these things flying around in your car while on track. If the event rules allow you to remove your spare tyre and other items from your vehicle, do it as soon as possible. A lighter car is a faster car!
Check your tyre pressures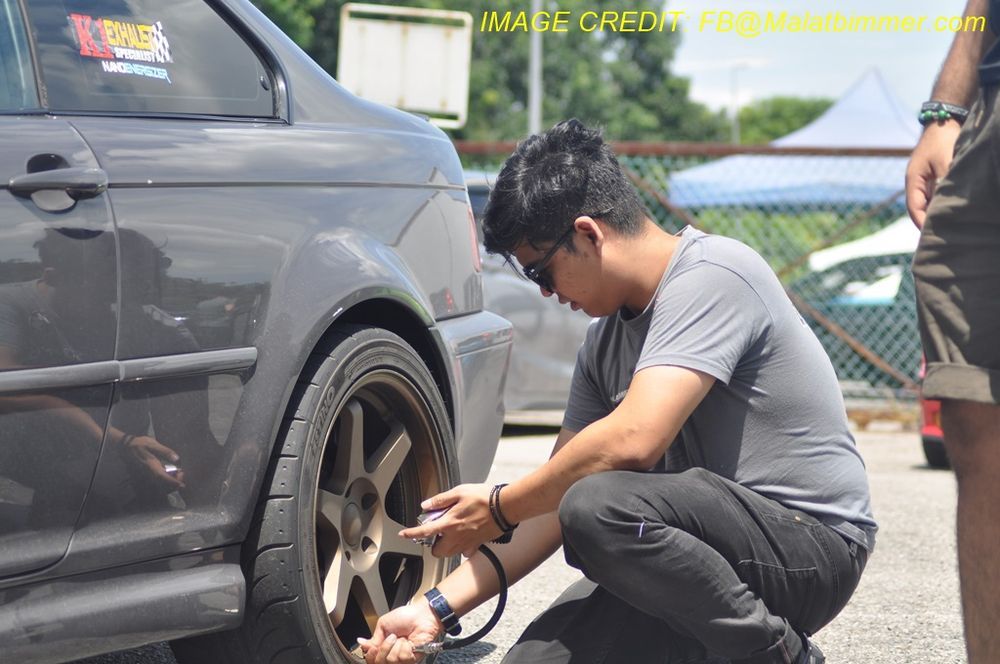 Tyres will heat up quickly when pushed on a track/road course given the higher cornering speeds and hard braking before corners. When your tyre heats up, the air within in expands, and this can cause your tyres to "balloon", making them less grippy and predictable. Therefore, it's wise to reduce your tyre pressures between 2-3 PSI before you head out on track. This is a rule of thumb, but the best way is to gradually reduce the pressures across your track day until you find a sweet spot with your car. You can do this by purchasing a tyre pressure gauge. Lastly, don't forget to top-up your tyre pressures to where they need to be after you're done.
Check your fluids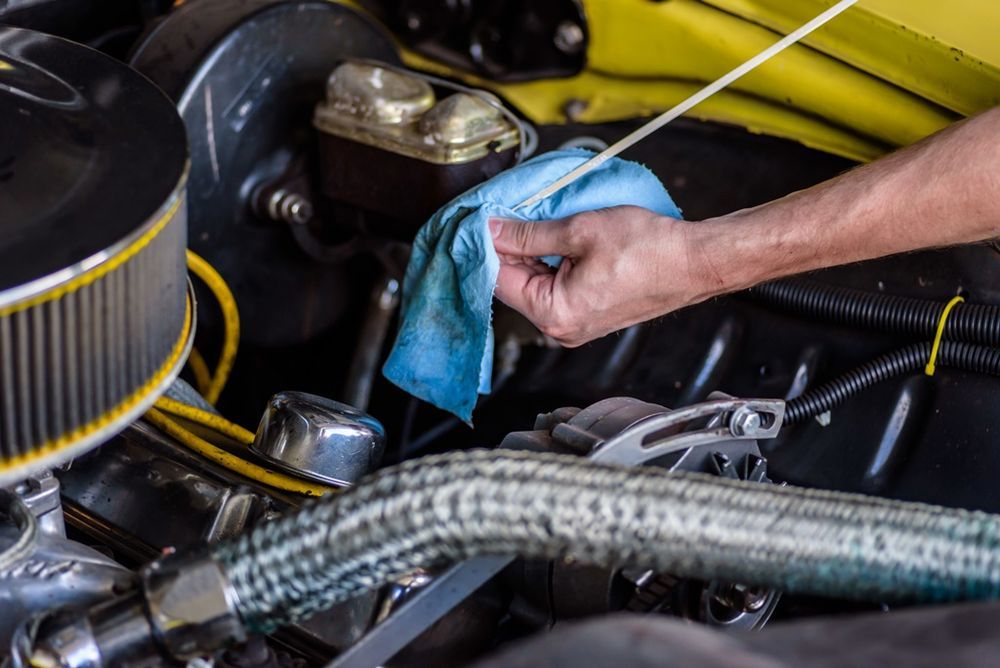 Before you go out on track, check the levels of your engine, brake, steering, and clutch fluids, the last thing you need is a ceased engine because your car is low on oil. Check your coolant levels while you're at it.
Make sure you have a tow eye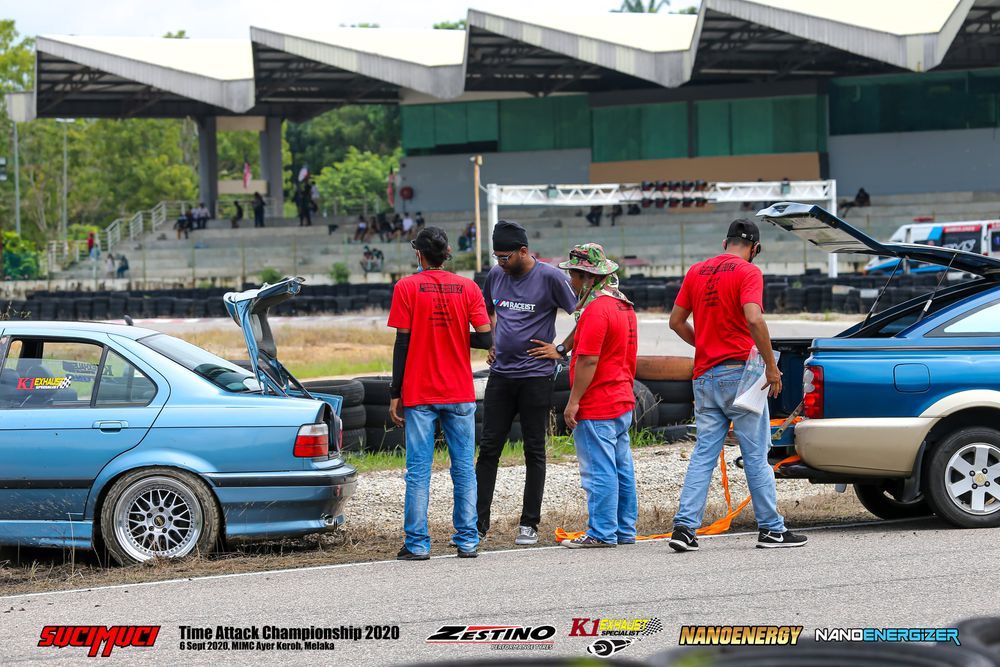 This was perhaps the most expensive mistake I made on my first time out. Despite all the prep, I forgot to fix a tow eye onto my car. So when I had spun out, the track officials had no way of removing my car before the next bunch of cars went out. Therefore, with little time, they attached a towrope to my rear chassis reinforcement bar. Almost as soon as they applied any force, it bent out of shape. Luckily, a friend quickly passed me a tow eye and we managed to get the car out.
Safety first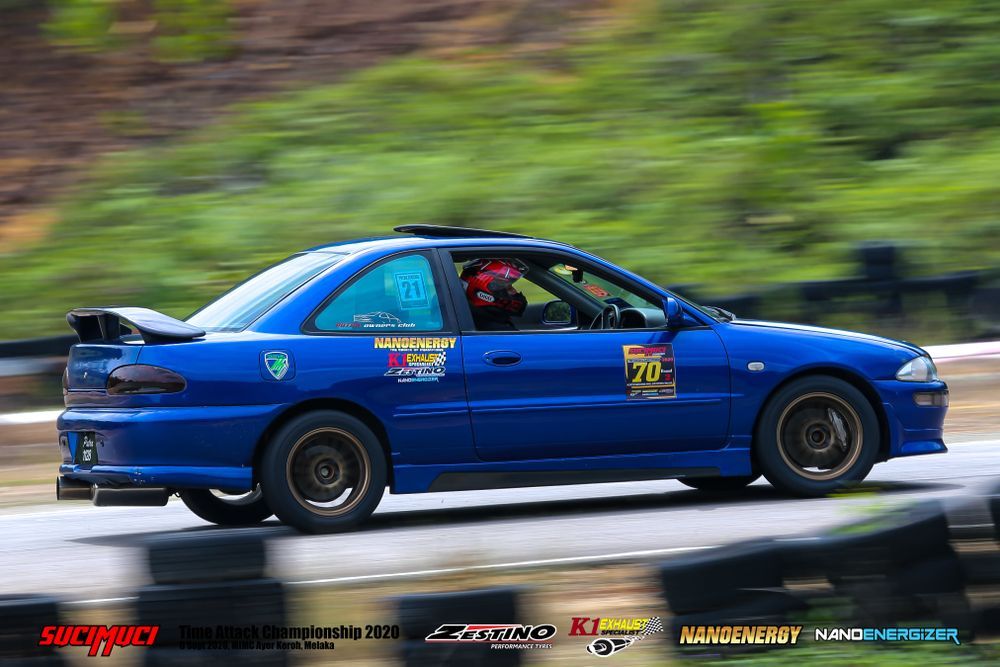 Take the time to properly wear your safety gear. Most grassroots events will only stipulate you wear a safety helmet, but take your time to wear it properly. Proper tight fittings shoes are a must – if you don't have a pair of racing shoes, wear grippy shoes with thin soles for better feel and ease of moving around between the pedals. Gloves are highly recommended, again, there are cheap alternatives – one of the best gloves I have used, were a disposable fabric set with some rubber friction pads on the palm area, they cost only RM5.
Be smooth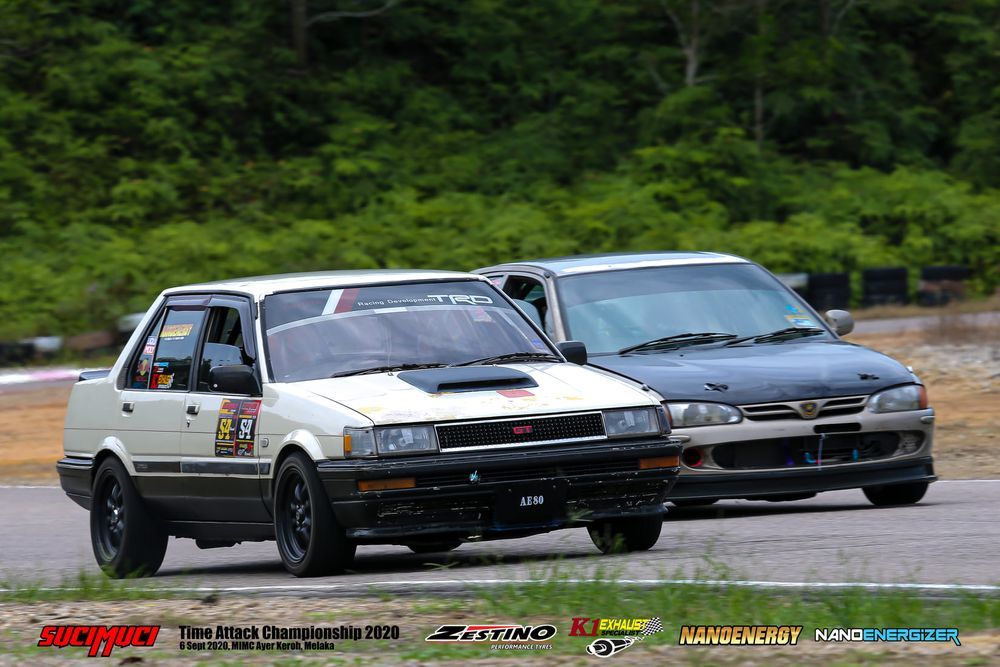 Depending on your chosen event, don't attempt to go out and set your fastest lap on your first try. This will simply not happen. Slowly build your tyre and brake temperatures up to where they need to be, and gradually build speed as you go along. Always remember to be smooth and push your car and yourself a bit harder with every lap. This is where seat time and practice will eventually allow you to go faster and find faster ways of going around the course.
Have fun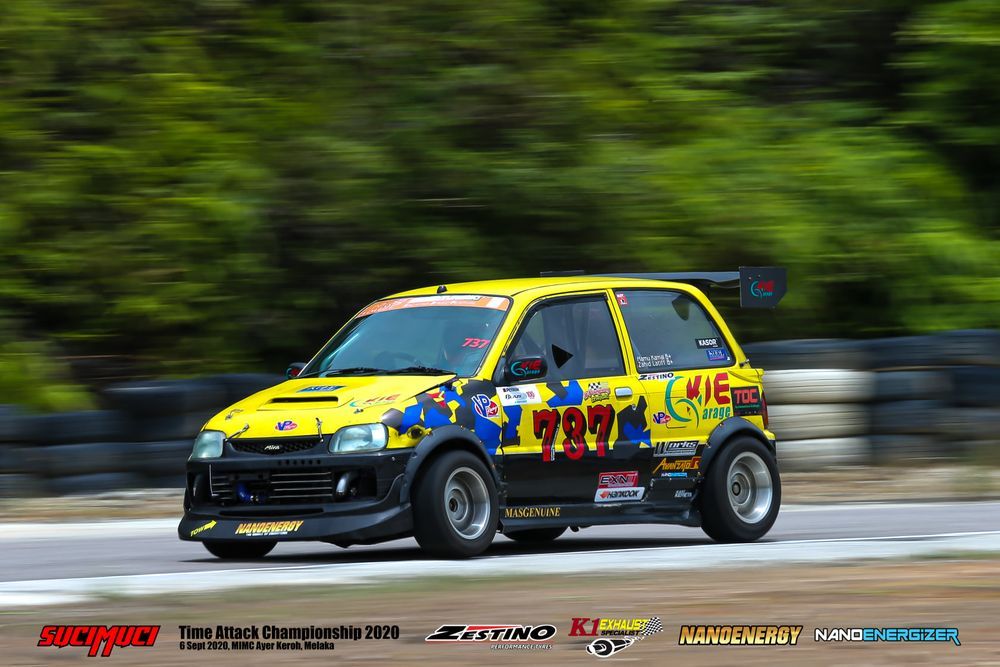 This is sometimes forgotten, but on your first event, simply have fun! There is no point in setting yourself lofty goals and going out and pushing yourself beyond your ability and hurting your car. As much as possible, relax, enjoy your time on track and take care of your car. Supportive friends (such as I have) will help you gain confidence, motivate you to try your best, and help you get prepared for the next stint.
Reflect on your performance
Learn as much as you can of your chosen course by watching other drivers on the track, watch Youtube videos if available. It's important to arm yourself with as much info before you roll out of the pits. Once you have completed your track day/event, reflect on your performance, think back to where you can improve in terms of driving skills, braking points, driving lines, and improve your car where it matters most. It is here, where you realise half the modifications most people do to make their cars looks fast, are hardly as important as the ones that actually make you go fast – like good tyres and brakes… and not body kits!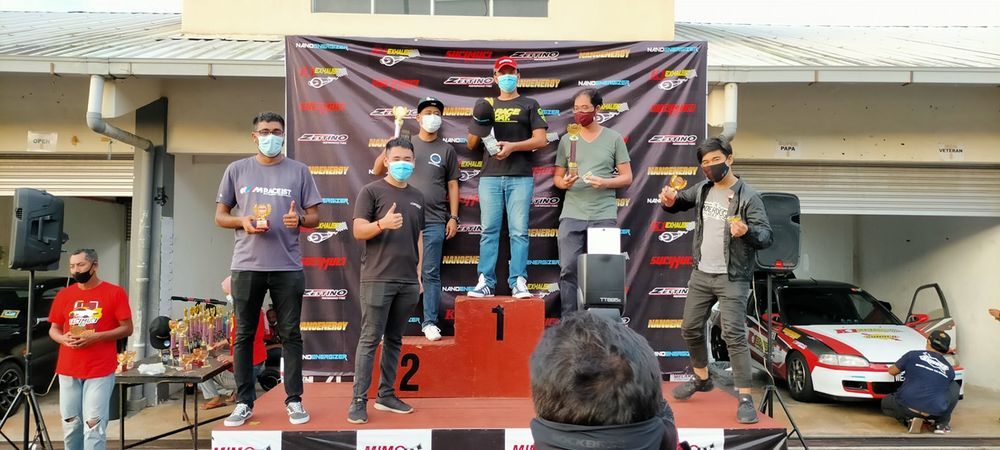 All said and done, with a crazy second session, having spun out on the first… I managed to walk away with the fourth-fastest time in my category, and a tonne of memories that will last a lifetime.
In addition, I can honestly say, if you really want to become a better driver, the track is a far more challenging place to do it, then on public roads!
---
---
---
---
Comments