How A Letter From A Disabled Woman To Honda Changed Japan
Insights "Both my hands are disabled. Is there a way for people like myself to drive? My mother always does the driving, but one day I'd like her to be the passenger," reads a letter sent by Noriko Tsuji to Honda in 1981.
Noriko was one of the unfortunate victims of Thalidomide poisoning and was born with no arms, a side-effect of a morning sickness treatment drug that unfortunately for many babies, had a terrifying side-effect that was only discovered much later.
At that time, Honda was already selling a range of disabled-friendly 'Honda Techmatic controls' cars in Japan. While the feature was welcomed, it was of no use to people like Noriko as Techmatic required the driver to have at least one feet and one hand.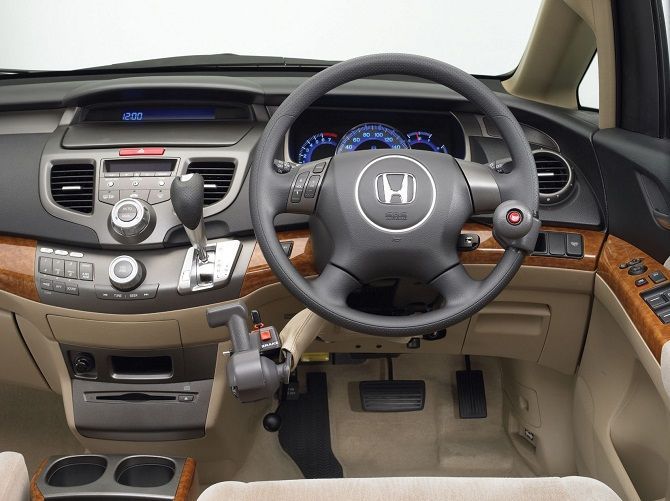 Moreover, Japanese traffic regulations require drivers to have control of at least one arm before they can be issued a driver's license.
Helping someone like Noriko involves not just overcoming technical limitations, but also convincing the government that a proposed solution by Honda is safe enough for the public and that existing regulations should be reviewed.
Noriko didn't realize it at that time, but her simple letter would mobilize Honda to embark on one of its most important projects of the decade, one that involves Honda employees going the full length to convince the government to change its traffic regulations so people like Noriko can drive.
The story began with a rather unlikely champion – not an engineer at Honda R&D, but a public relations manager.
1981 happened to be United Nations' International Year of the Disabled and the Japanese media had provided a lot of coverage on the plight of disabled people. In one documentary by Japanese TV Channel NHK, Noriko learned that in Germany, her fellow Thalidomide sufferers are able to drive specially-modified cars with their feet, which prompted Noriko to contact Honda.
At the same time, Takeo Matsumoto, a manager at Honda Motor's Public Relations Department, was asked by a Japanese journalist on Honda's plans for the International Year of Disabled Persons. Matsumoto didn't have an answer and in typical hyper self-critical Japanese fashion, Matsumoto was very troubled by the question, even though Honda was already selling the Honda Techmatic since 1971.
Matsumoto found a like-minded ally in the form of Masayuki Yoshimura, a manager at Honda Motor's Office of Safe Driving Promotional Operations, which conducts training on safe motorcycle riding and vehicle driving at the company's Suzuka circuit. Launched in October 1970, the initiative by Honda was the first of its kind, and had been in operation seven years before BMW would open its Driver Training programme to the public.
The duo later approached Tadashi Kume, the president of Honda R&D, with their proposal and worked to garner support from other departments to put together a development budget. As expected, the duo faced a lot of opposition. Understandably, their colleagues have other more pressing issues to attend.
In later years, Yoshimura recalled in a Honda internal newsletter saying, "We often thought of giving up since we were unable to get an answer. However, we always came to the conclusion that we shouldn't give up for Nonchan (as Noriko was affectionately known as) and the many other people who might benefit from such a car in the future. So, Matsumoto and I made it a point to encourage each other."
Eventually, Hiroshi Sato, an engineer who was responsible for Honda Techmatic was assigned to the project. Honda's approach to finding a solution also reflected their market-driven approach. They enlisted the help of Shinzo Hatanaka, chairman of the Tokyo Handicapped Drivers' Association, who adviced Honda on the multiple after-market solutions available.
After much consultation, Honda decided that the Franz system developed by German heavy electrical equipment manufacturer Braun Bovery Company (BBC) was the best, mainly because its designer Eberhard Franz is a disabled driver himself.
Without arms, drivers operating a Franz system-equipped vehicle steer by rotating a metal plate on the floor with their left feet.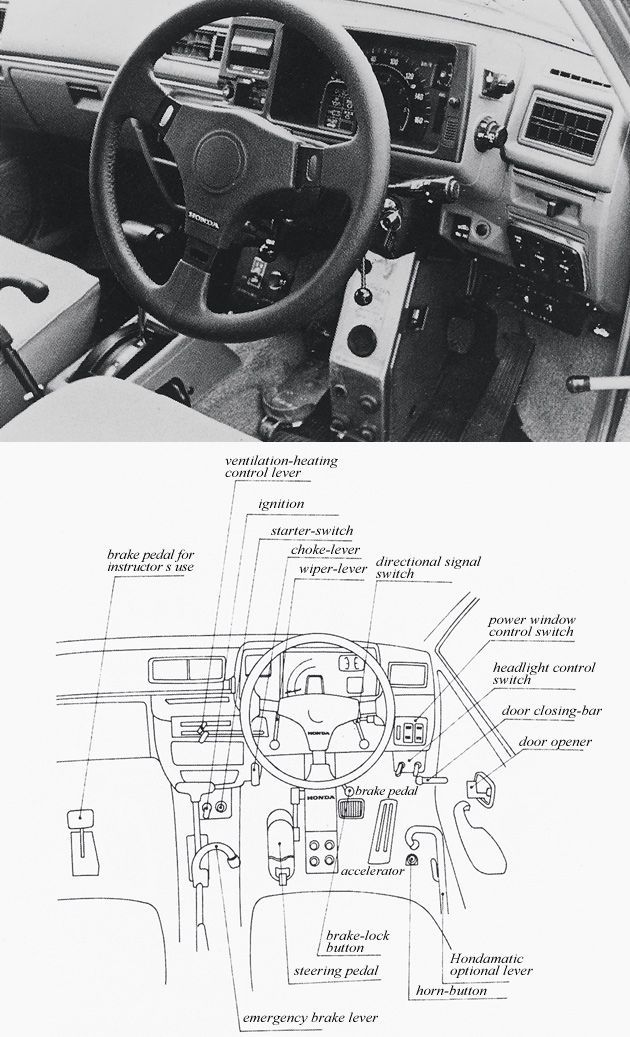 Franz was kind enough to allow Honda to modify his design for use on Honda cars, but only in Japan. Honda also made subsequent changes to Franz's original design, incorporating feedback from Noriko's doctor, Dr. Hiroyuki Yonemitsu. As such, Honda's adaptation of the Franz system incorporated medical advice which improved the system's ergonomics.
The improved design by Honda was soon fitted on a Honda Civic, which Honda subsequently took the effort of training and teaching Noriko, who has never driven a vehicle before, to drive.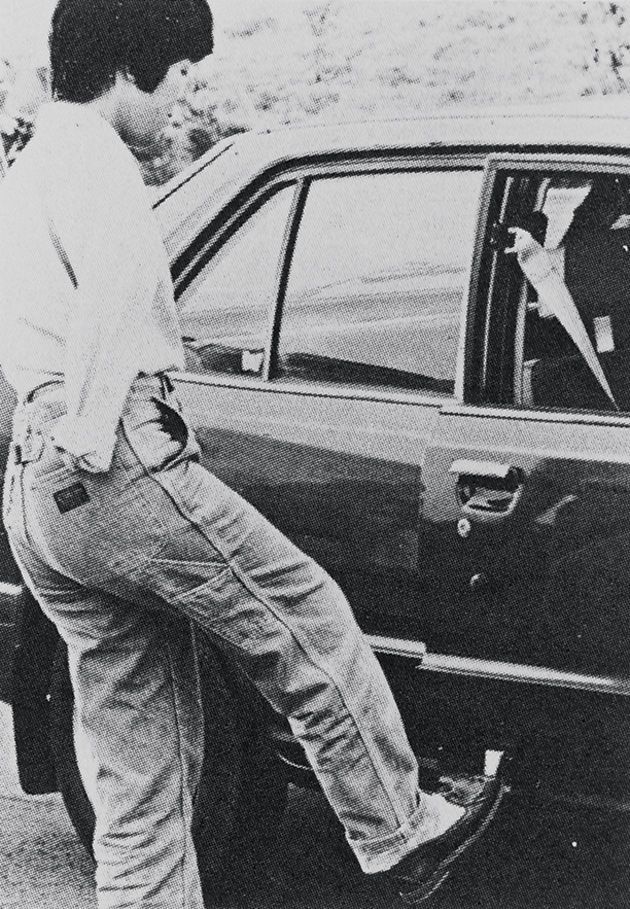 Noriko would later say, "It is such a wonderful feeling to be able to drive. At first, I thought it was difficult, but after a while I got the feel of it. The most exciting moment was when I accelerated to 60 km/h on the course. I realized I could go anywhere if I had a car. I could be free. I know this car isn't designed for me alone. I must try hard to lead the way for many others whose disabilities are similar to mine."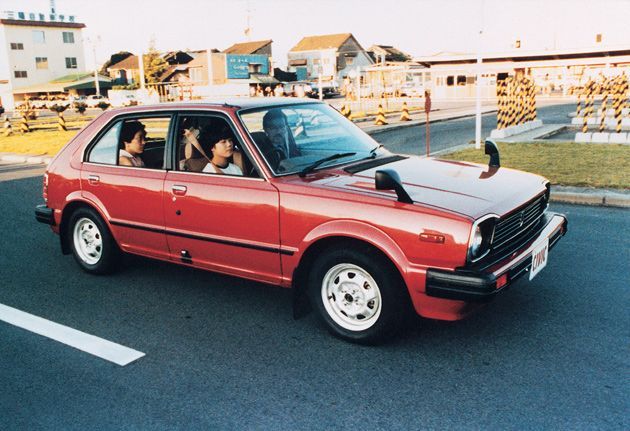 To convince the government of the safety of the modified Honda Civic, demonstrations to the Japanese police force and other relevant government bodies were also arranged.
Although Noriko is now able to drive, the law still didn't allow her to get a driver's license. Yoshimura, in his position as a representative of Honda Motor's Office of Safe Driving Promotional Operations, personally took Noriko's Civic to Japan's National Diet (Japan's equivalent to our Parliament) to promote the welfare of disabled drivers.
On 19-April 1982, Noriko's Honda-Franz equipped Civic was approved for on-road use by Japanese authorities, and Noriko's car was aptly given the number plate – 1982.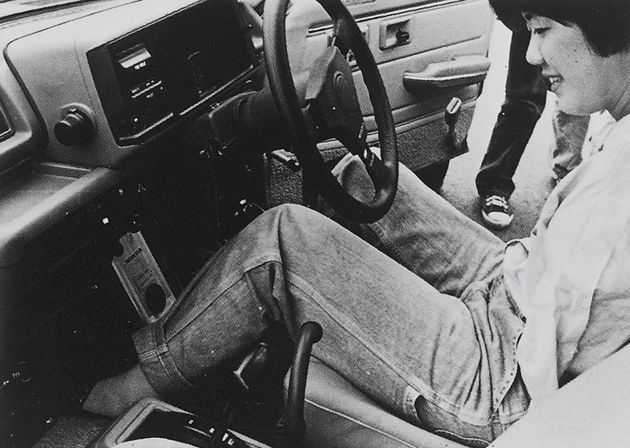 Finally, thanks for the unrelenting determination by Honda employees, Japan's traffic regulations was amended on June 1982. Article 33 of Japan's Enforcement Order under the Road Traffic Act now reads "...persons who have lost the use of both upper extremities and thus been denied drivers' licenses under the old regulation can now drive automobiles, if such persons are free of certain impairments in the lower limbs...."
With the law amended, passing the driver's test was easy enough for Noriko, especially after being given private coaching by Honda engineers. On 16-July 1982, Noriko obtained her driver's license.
The following year in May 1983, Honda was given a commendation award by Japan's Ministry of International Trade and Industry for its work in the development, manufacturing, and supply of automobiles for physically challenged persons (lacking the use of both upper extremities).
Today, Honda sells a wide range of what is calls 'Welfare' vehicles in Japan - specially modified vehicles with factory-equipped features to accommodate wheelchairs and drivers of various types of special needs.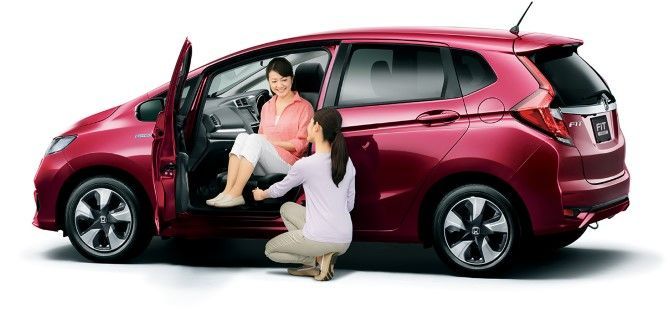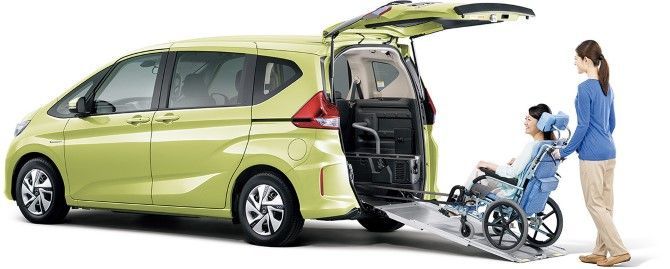 The cost of these additional features are quite high and thus explains their limited availability outside of Japan.
Honda is able to sell these 'Welfare' models in Japan because the Japanese government provides generous incentives to support sales of such vehicles. Among the incentives given are waiver of vehicle tax, free use of all tolled roads, fuel grant, and tax rebates on purchase of disable-friendly cars.
Many remember Honda as the company whose tagline reads 'The Power of Dreams.' While that is correct, 'The Power of Dreams' was not coined when founder Soichiro Honda was alive. Instead, anecdotes of Honda's history often speak of Soichiro Honda's clarion call for his staffs, which is "To be a company that society wants to exist."
Image credit: http://www.sydfynmc.dk
---
---
---
Comments